1964 Alfa Romeo 2600 Spider RHD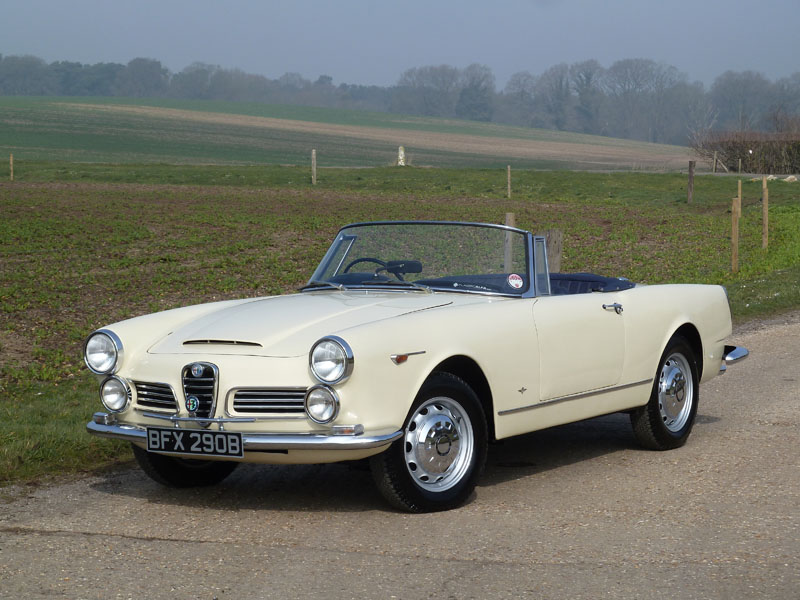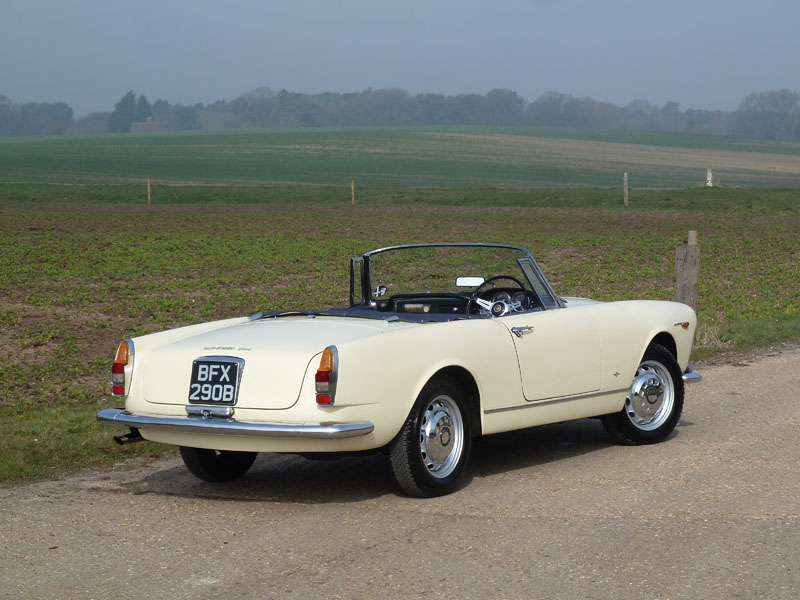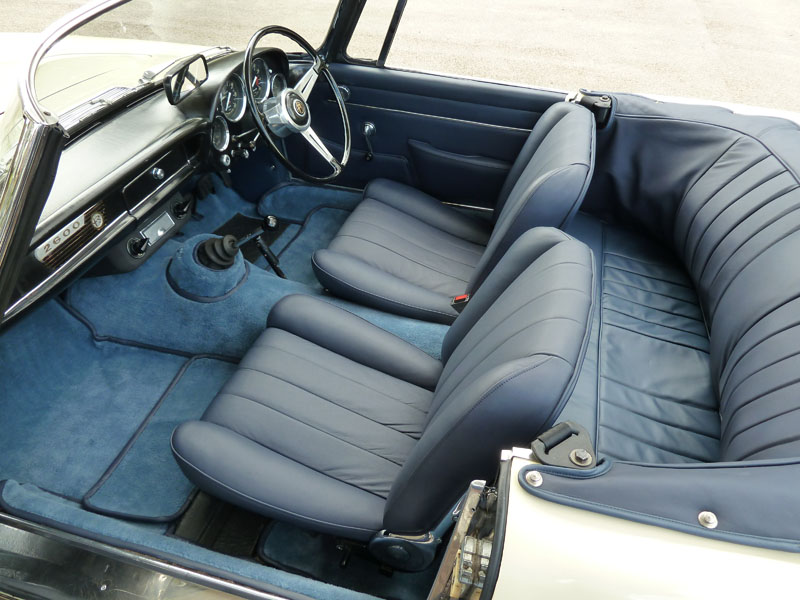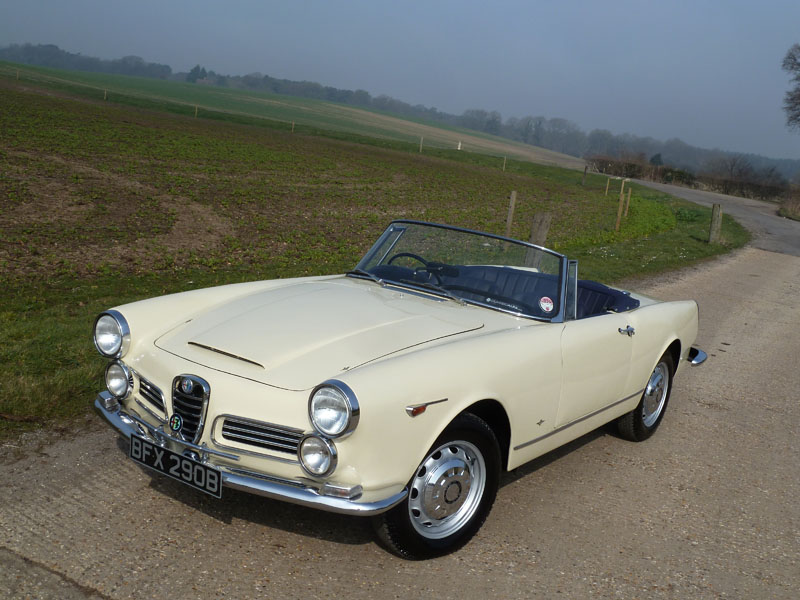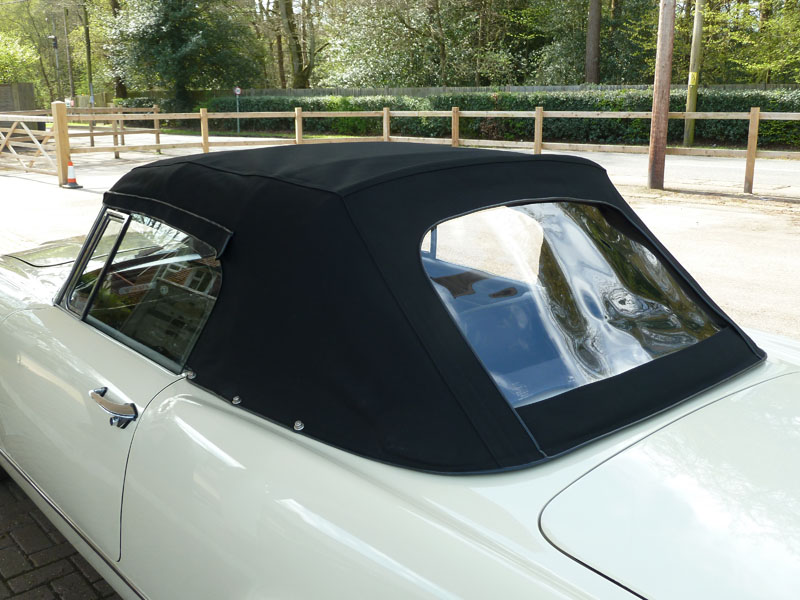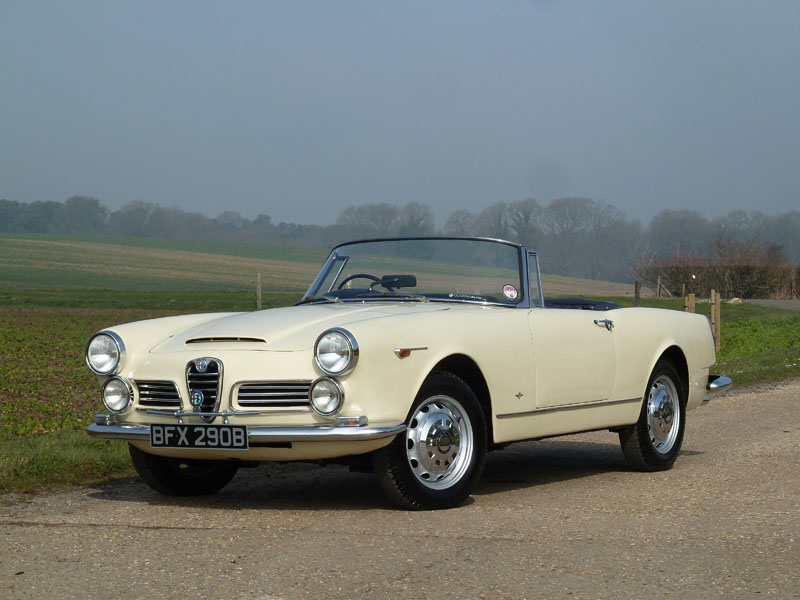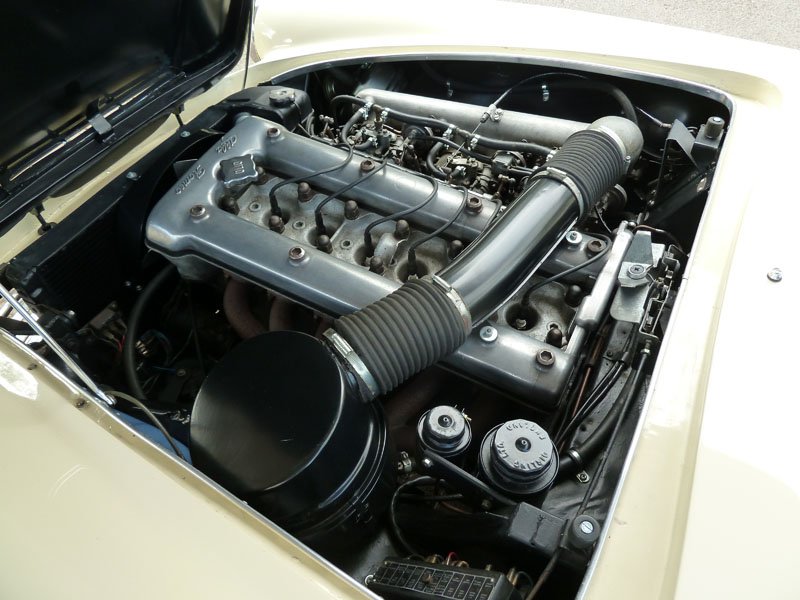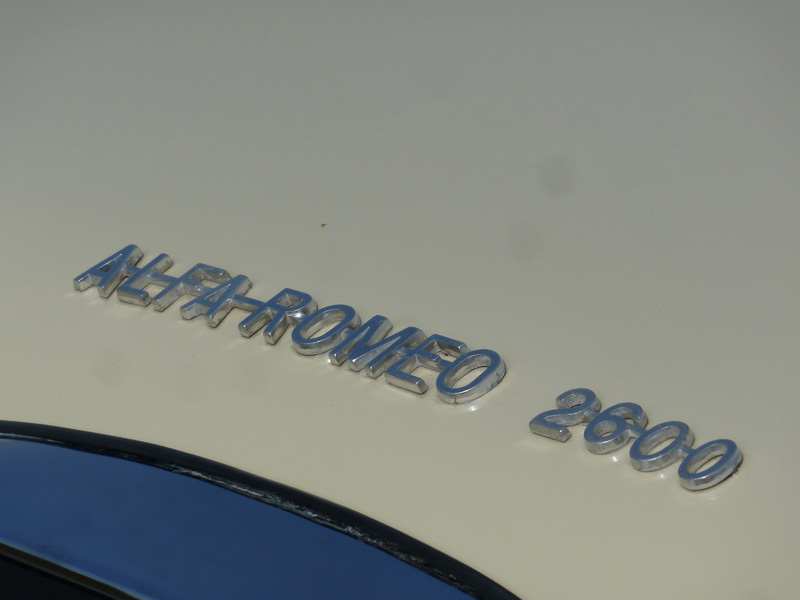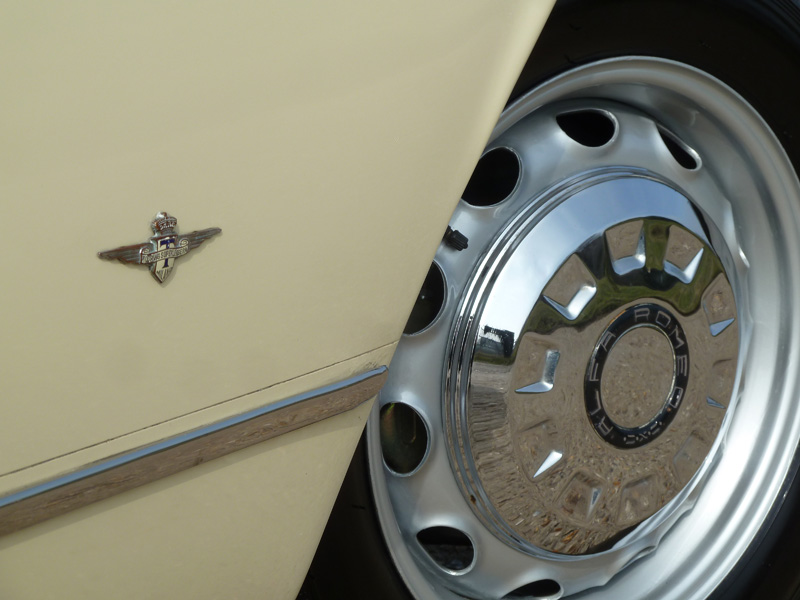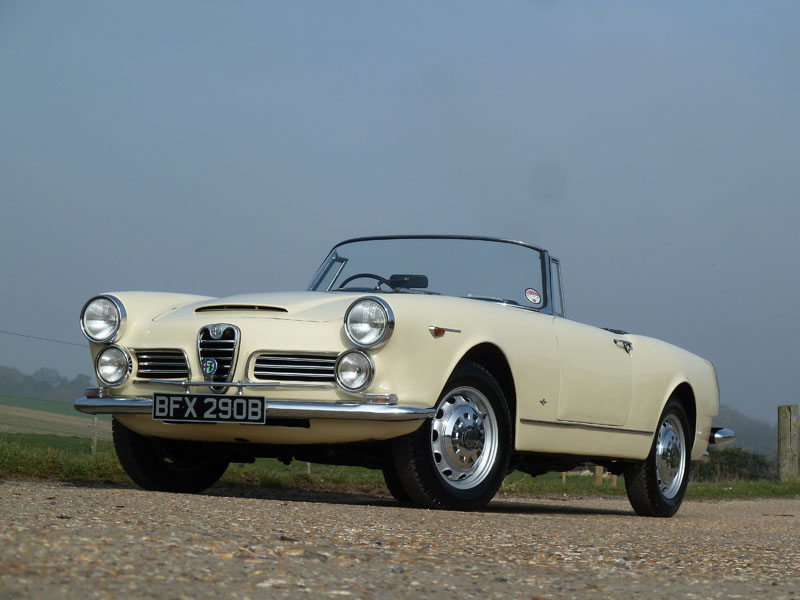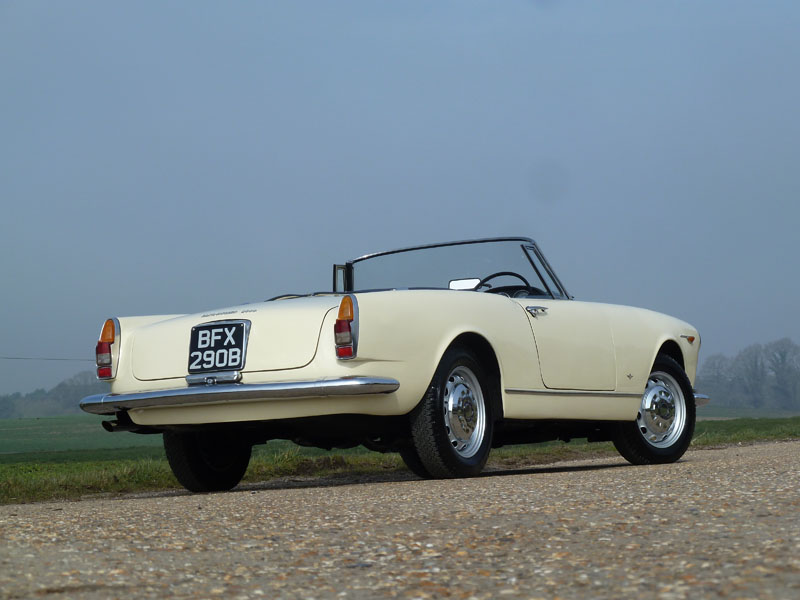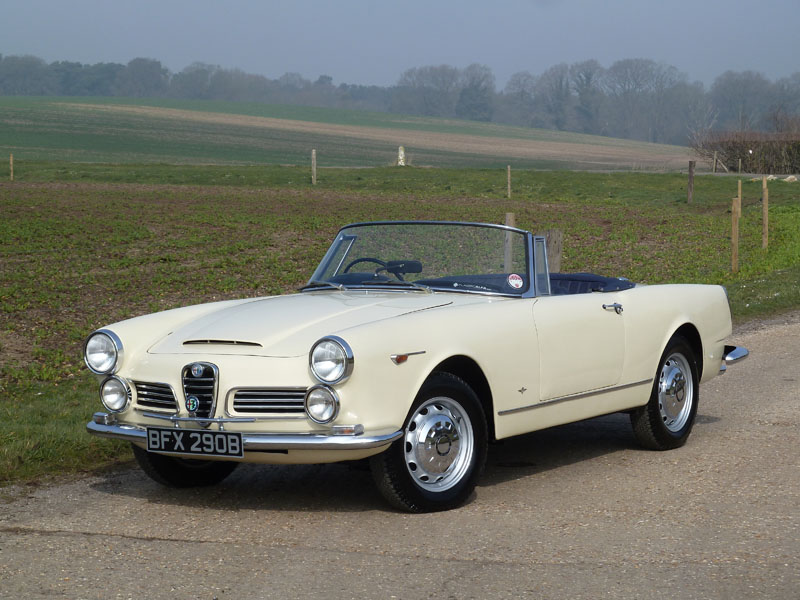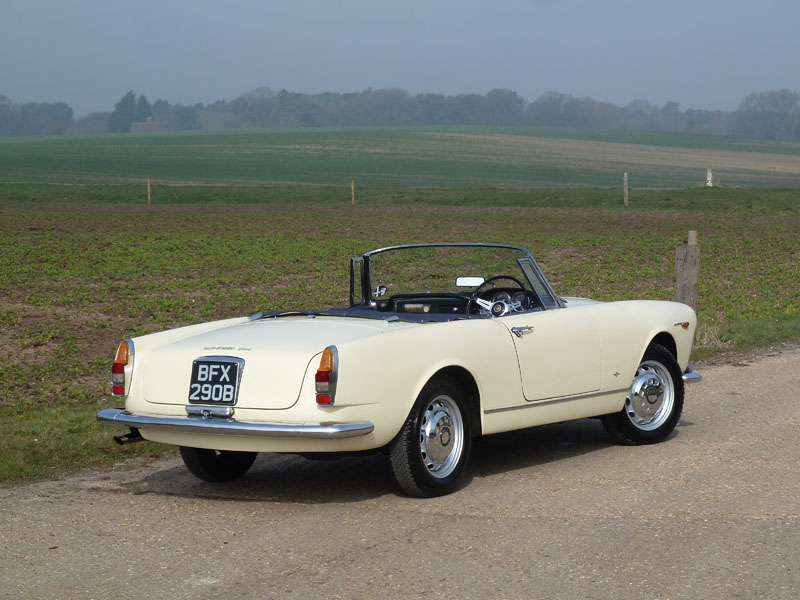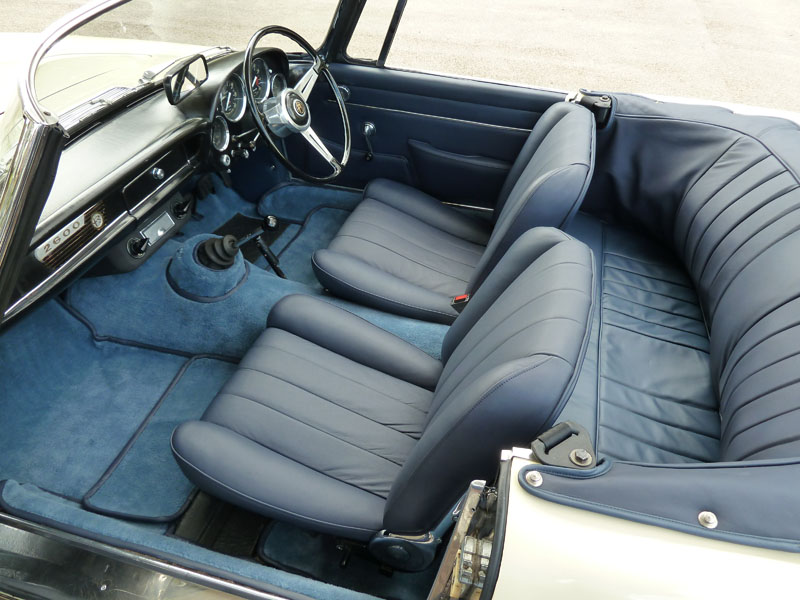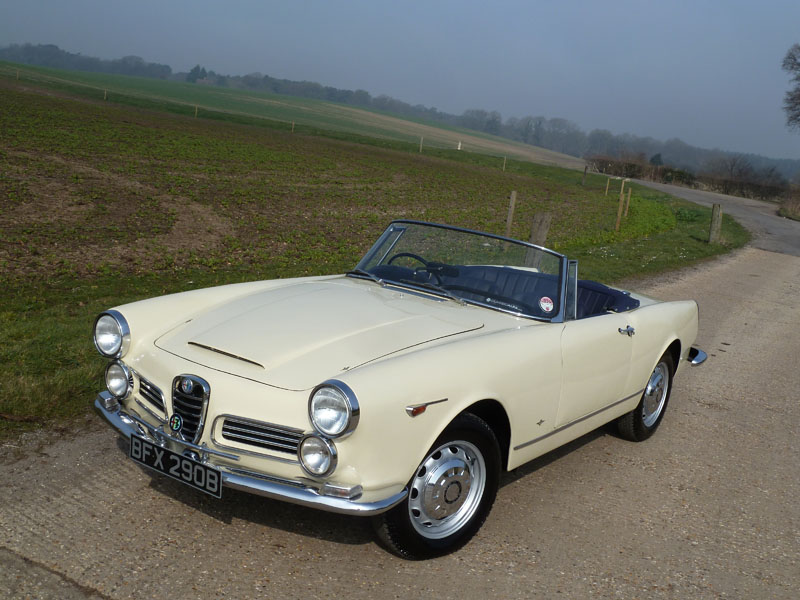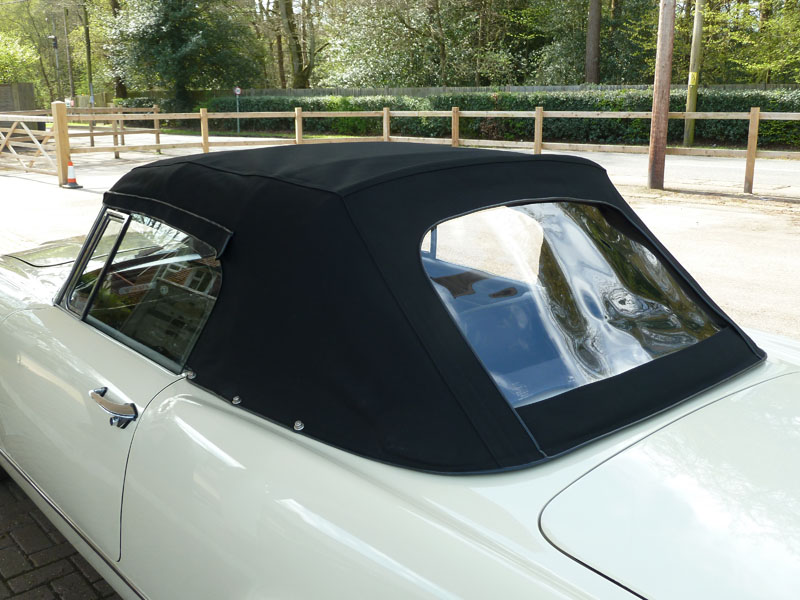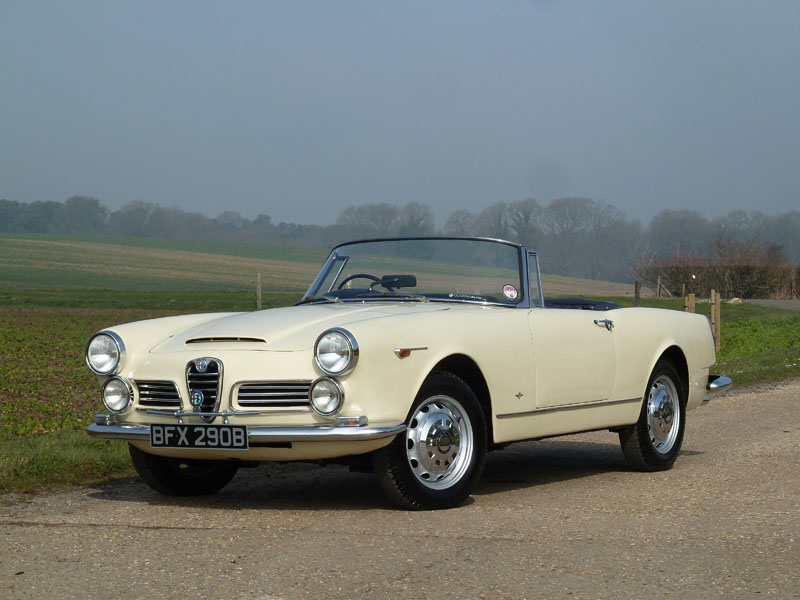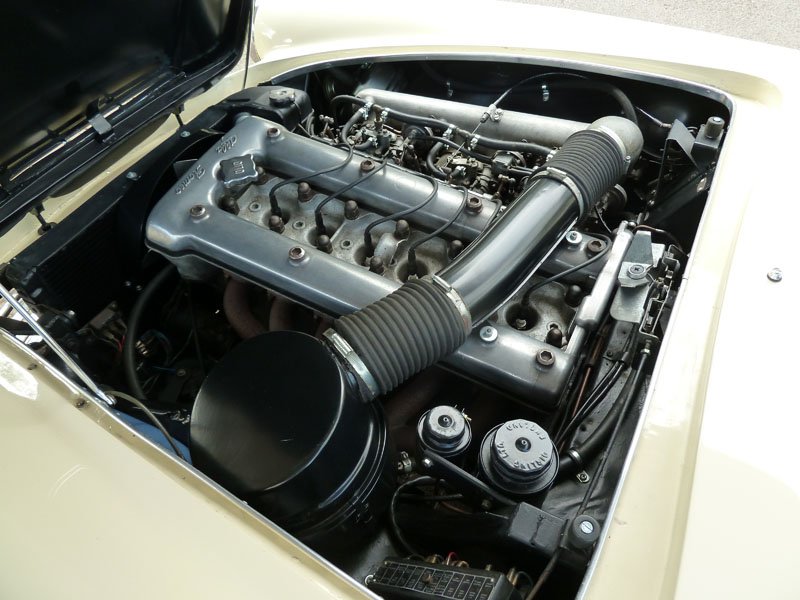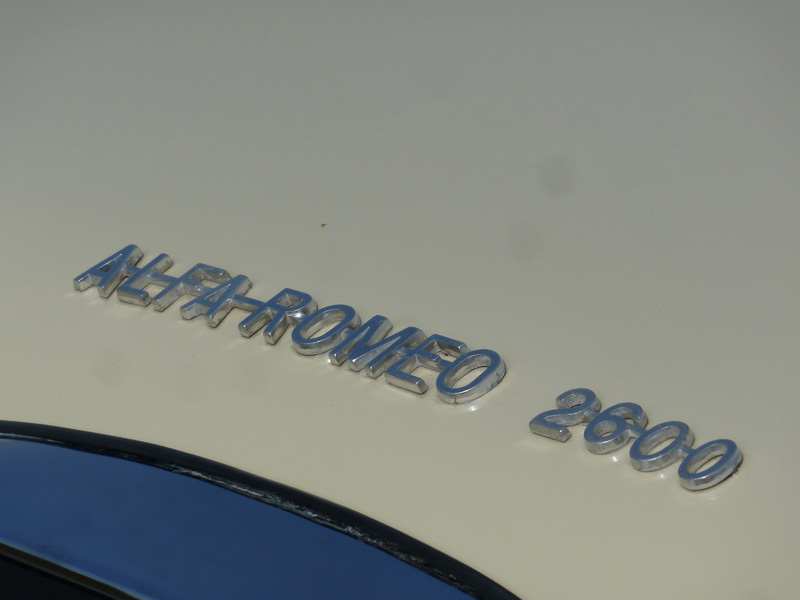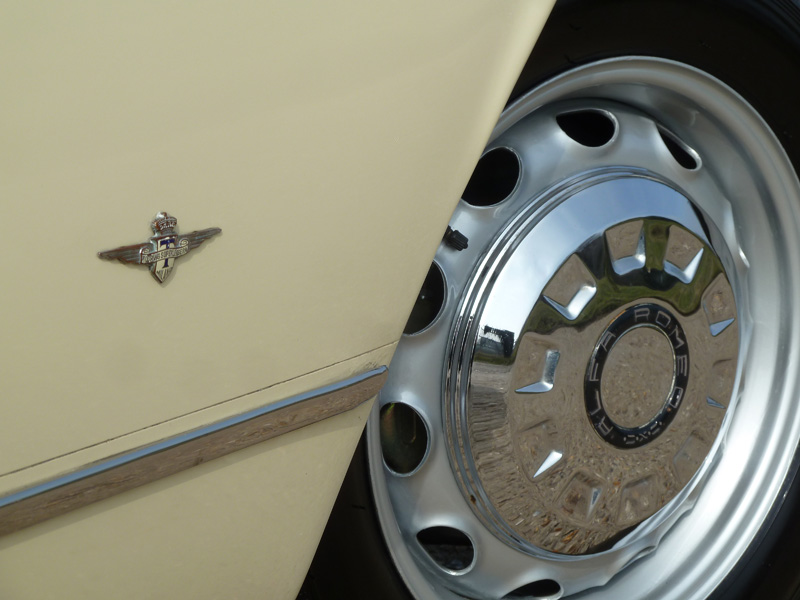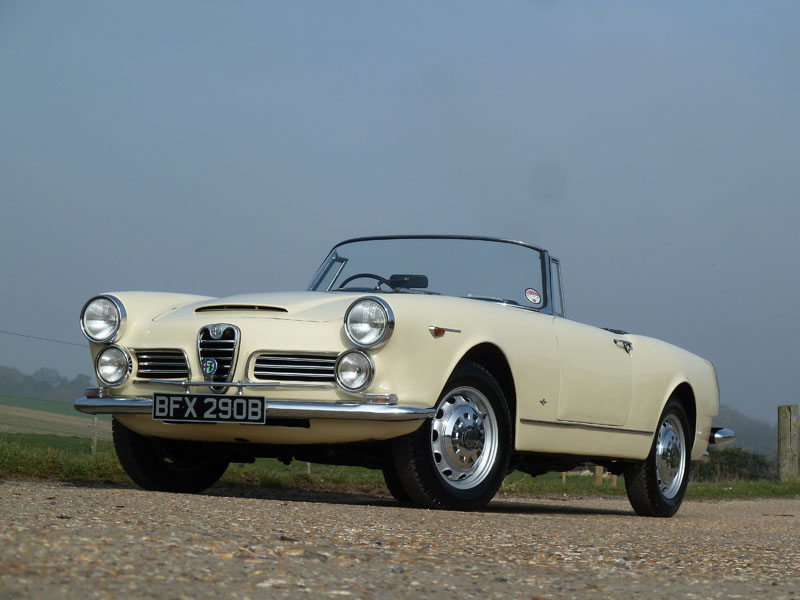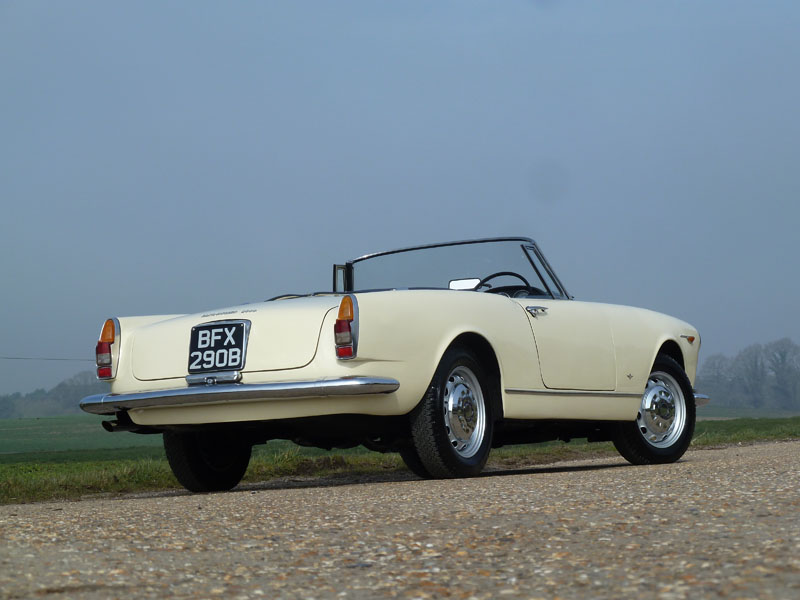 1964 Alfa Romeo 2600 Spider RHD
Engine: 2584cc twin-cam in-line six cylinder
Transmission: 5 Speed Manual
Year: 1964
Registration: BFX 290B
Mileage: 86,000
Exterior colour: Ivory
Interior colour and material: Navy leather
VIEWING BY APPOINTMENT ONLY PLEASE.
- According to the Alfa Romeo Museum archives this 2600 Spider was manufactured on May 27th 1964 and invoiced by the factory to Thomson and Taylor (the Alfa Romeo importers at the time) of Brooklands in Surrey, England, on July 10th 1964.
- This lovely 2600 Spider is a very rare car being one of only 102 factory produced right hand drive examples (all manufactured in 1964) out of a total of only 2,255 Spiders.
- As indicated by the two green original registration books that we have on file, this Spider was sold new in England and first registered on September 4th 1964. The first owner was a Mr S. M. J. Saunders of Chestercott Property Company Limited in Bournemouth, Hampshire.
- On July 28th 1968 the car was acquired by Mr Gwynedd Ellis-Jones of Sandwich Bay, Kent. On May 15th 1975 ownership passed to who is presumed to be Mr Ellis-Jones' son Michael, of Brockenhurst, Hampshire, however, just over a year later on June 3rd 1976 ownership reverted to Gwynedd Ellis-Jones.
- After a presumed lengthy period of inactivity the Spider was submitted to Jon Dooley's Brookside Garage near Sandy in Bedfordshire for a body restoration and mechanical refurbishment. Between late 1987 and September 1988 a bare metal repaint was carried out as well as a leather re-trim of the interior, and a rebuild of the braking system and gearbox. Invoices and photographs detailing the works are present in the history folder.
- In September 1988 the car is recorded by the DVLA as being registered in England with Mr Michael Ellis-Jones (now of Ascot, Berkshire) as the owner. This re-registration procedure is a normal occurrence for cars that were in storage when the DVLA records became computerised in the late 1970's and early 1980's and the owners did not inform the DVLA that the car still existed. It is good to see that Mr Ellis-Jones was successful in getting the original registration number of BFX-290B re-issued to the car.
- The first MOT certificate on file is dated September 5th 1988 when the speedometer recorded a mileage of 81,388 miles. It was around this time that the major part of the restoration was completed and the car was able to return to the road. There are MOT certificates in the history folder for every year afterwards indicating just a few hundred miles were covered each year.
- In the Spring of 2010 Mr Ellis-Jones sold the Spider to a well known classic Alfa Romeo parts dealer. This Gentleman did little to the car other than enjoying it as his wedding car before ownership passed to the current owner, a Gentleman from West Yorkshire, in May 2011.
- This Gentleman has had a lot of mechanical work done to the car with bills totalling in the region of £12,000. These works include a thorough over haul of the braking system and the suspension, as well as rebuilding many of the electrical components and the replacement of coolant, fuel, and oil hoses. The wheels have recently been repainted and new very expensive but correct Pirelli Cinturato tyres fitted. Gorgeous new navy blue leather and carpeting were superbly installed in the interior too.
- With the odometer currently recording 85,900 miles, it appears that just 4,500 miles have been covered since the restoration was completed nearly 25 years ago in September 1988.
- This is an extremely rare car that drives very well and is still in wonderful condition 25 years after its restoration. With values of other vehicles produced at the time by Carrozzeria Touring of Milan (for Maserati and Lancia) or in other countries using their construction methods (by Aston Martin), these large and glamorous six cylinder engined two-plus-two seating Alfa Romeo convertible cars currently represent incredible value for money when one considers what a fortunate purchaser is obtaining for their money.