1964 Alfa Romeo 2600 Spider RHD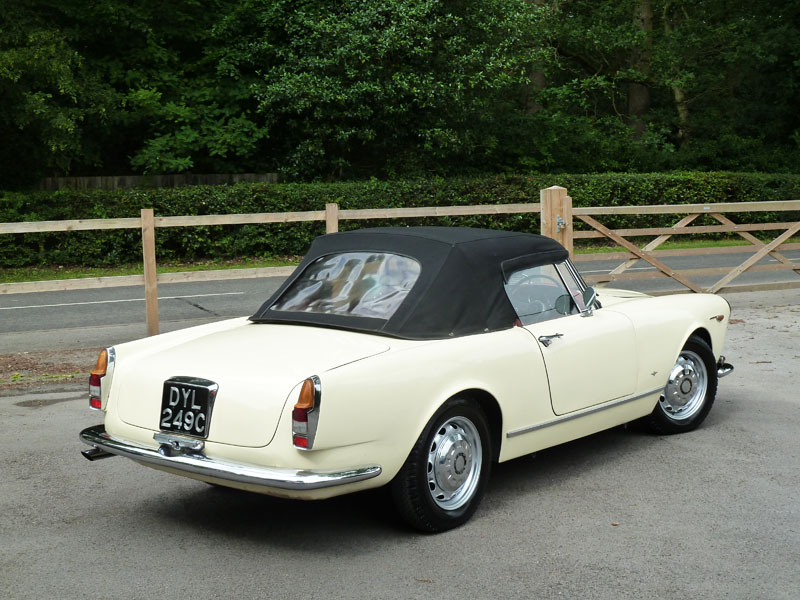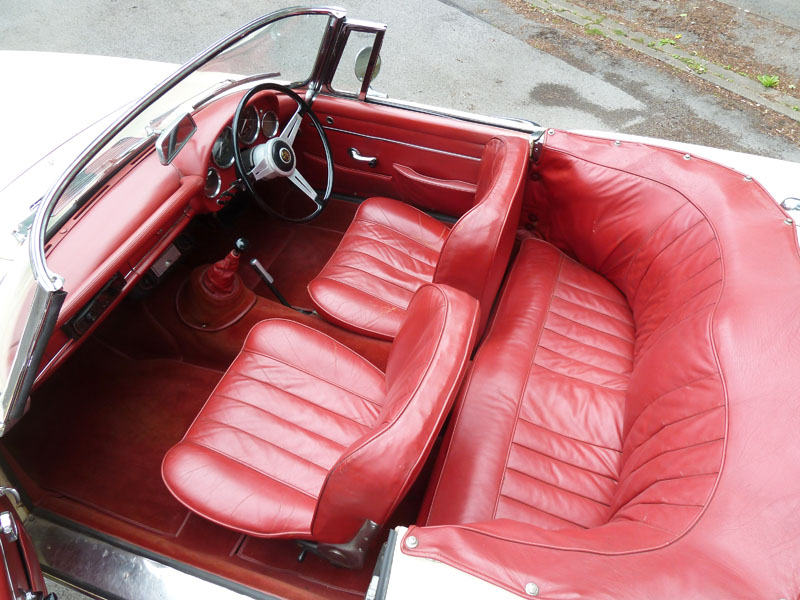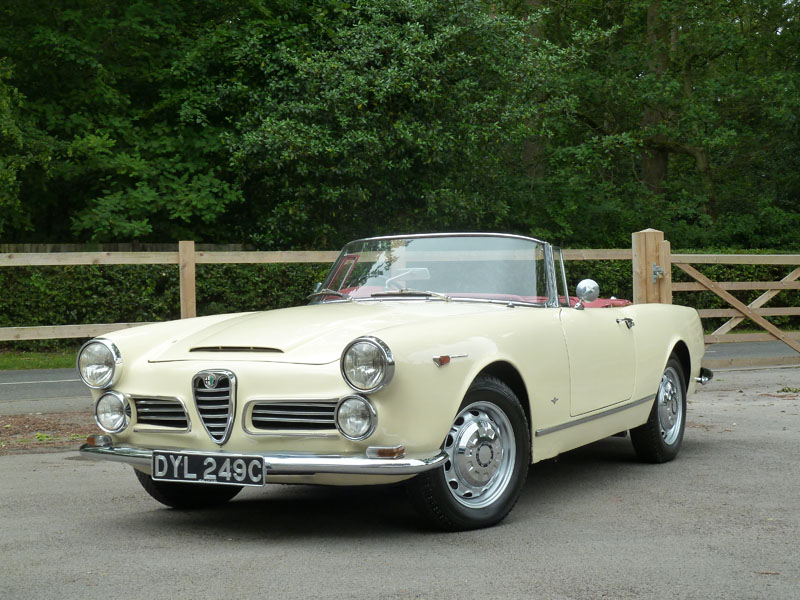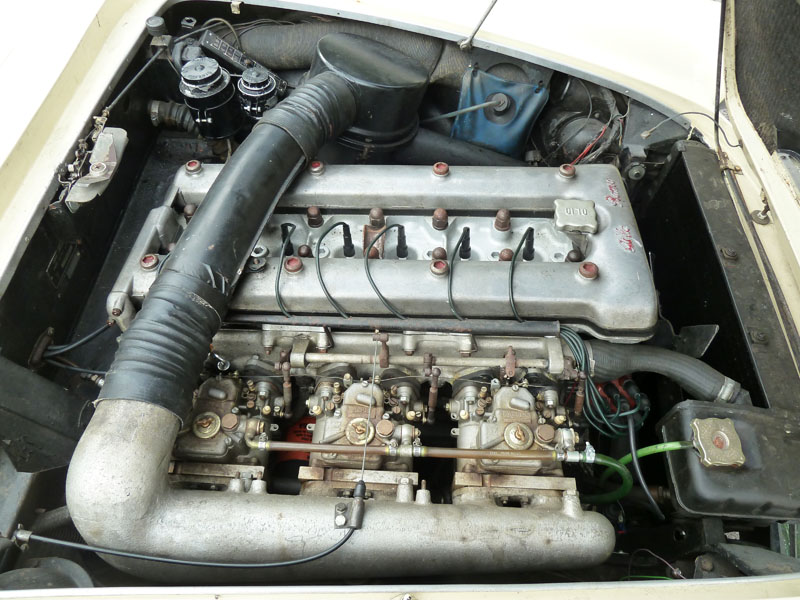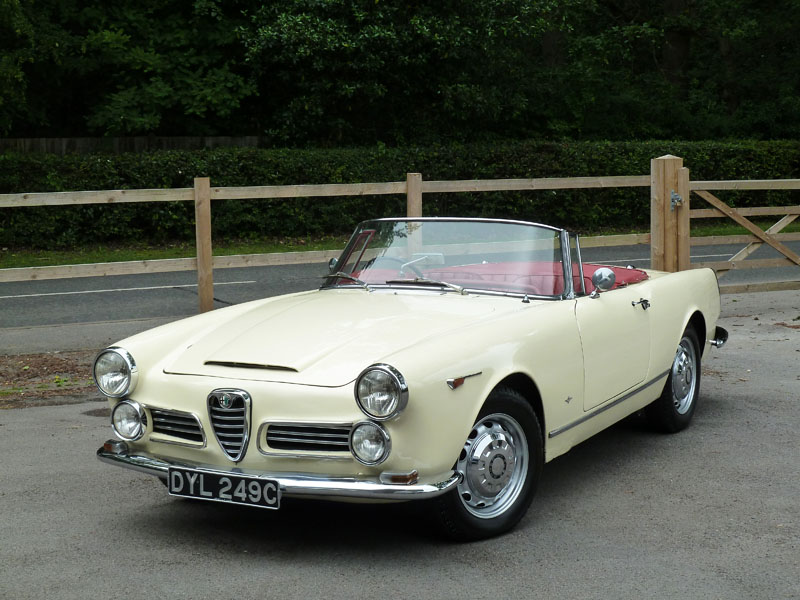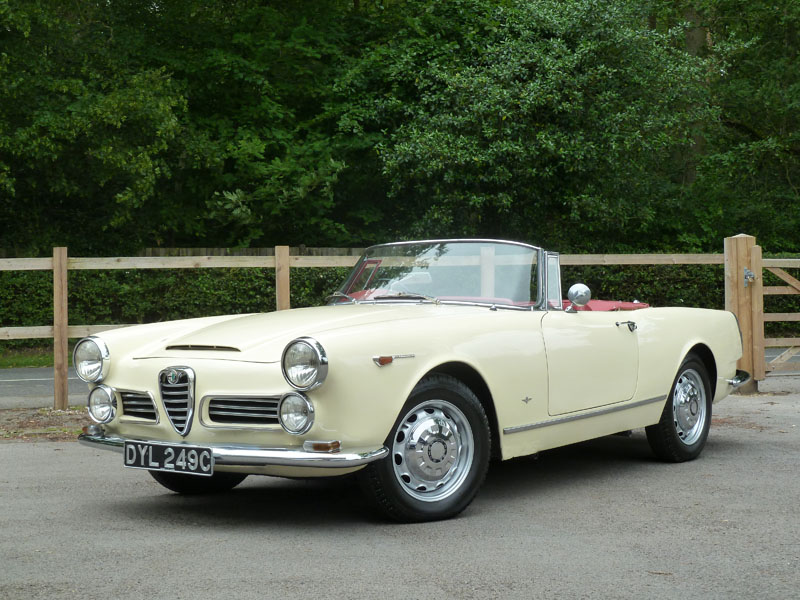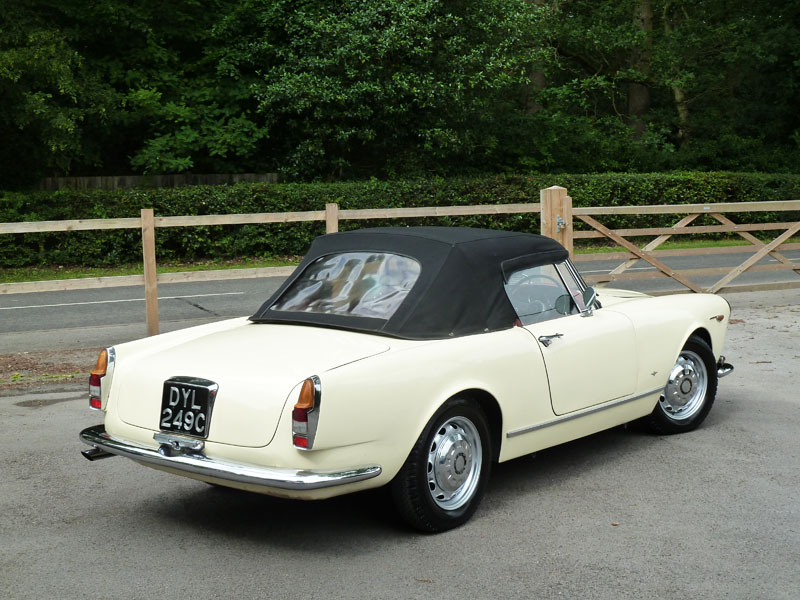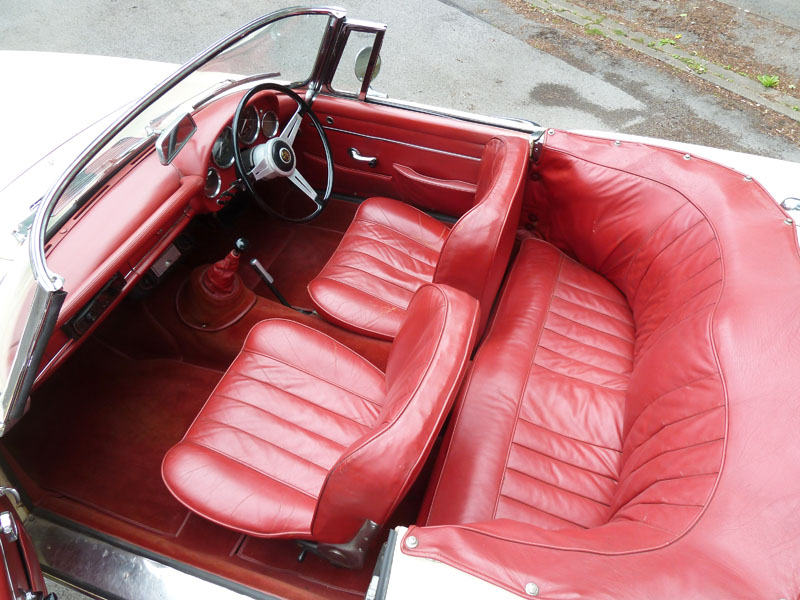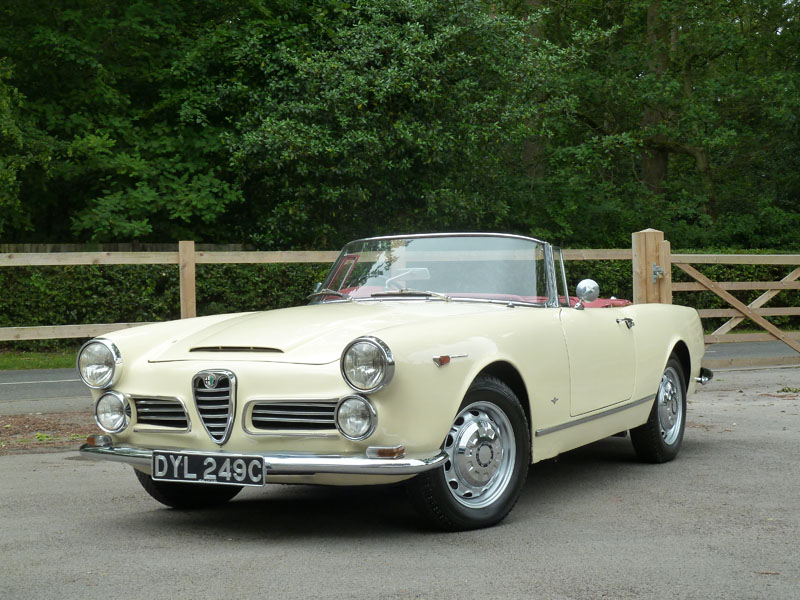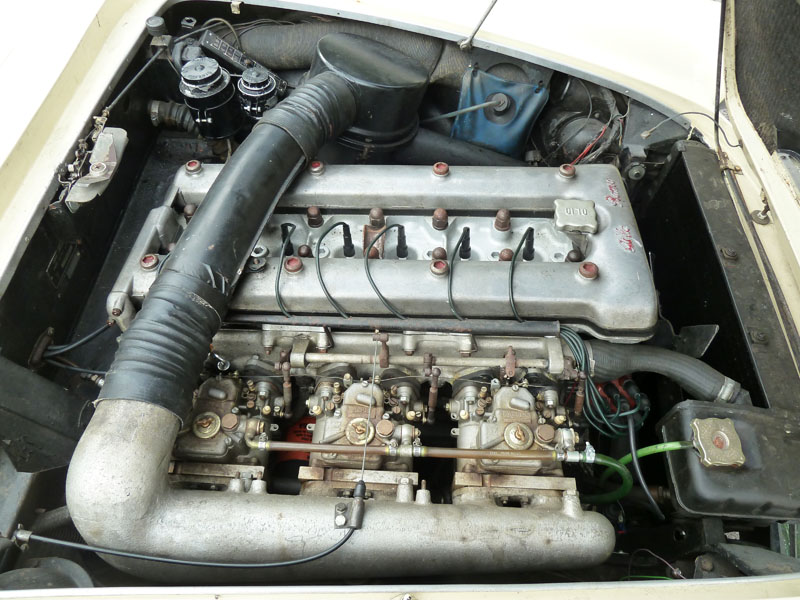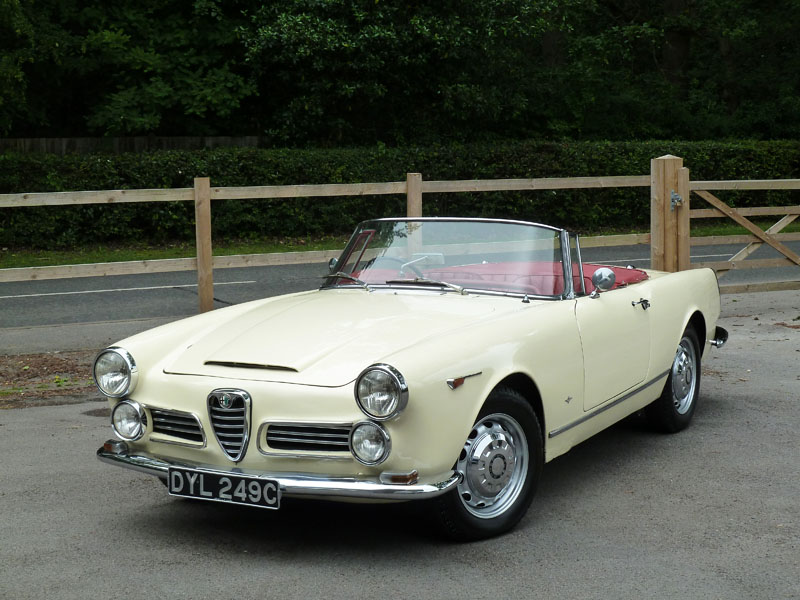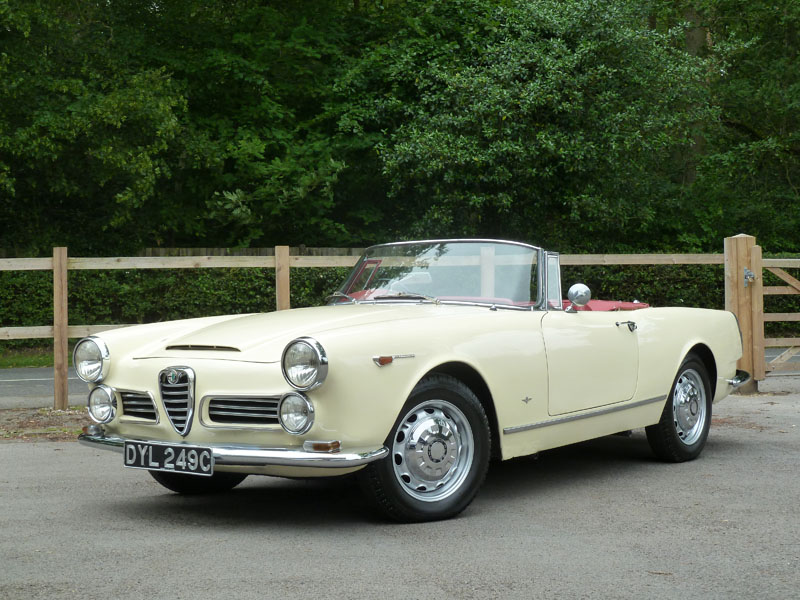 1964 Alfa Romeo 2600 Spider RHD
Engine: 2584cc twin-cam in-line six cylinder
Transmission: 5 Speed Manual
Year: 1964
Registration: DYL 249C
Mileage: 94,000
Exterior colour: Ivory
Interior colour and material: Red leather
- According to the Alfa Romeo Museum Archives this 2600 Spider was manufactured on November 23rd 1964 and was invoiced by the factory to their importer in London two days later on November 25th. It was first registered for road use in England on March 18th 1965.
- Alfa Romeo (and Carrozzeria Touring) produced only 2,255 2600 Spiders, and this very rare example is believed to be the last right hand drive example produced by the factory. The factory records are unclear but it is thought that 103 right hand drive Spiders were made with there being one prototype (a converted left hand drive car), and that the final chassis number was 102 – the number of this car.
- We purchased this Spider from an English Gentleman who lived near Tilburg, Holland. According to the Gentleman this car was sold new in London but it was acquired in Ireland by former Alfa Romeo specialist The Alfacenta of Basingstoke, Hampshire.
- In November 1979 the Gentleman went to The Alfacenta to look at a Giulietta Sprint that they had also acquired in Ireland, but fell for this 2600 Spider which was in need of a thorough restoration.
- Being a young man in his early twenties he was undaunted by the task of restoring an Italian sports car with its complex and beautiful Touring designed coach work, and got stuck in to the task in hand at his Parent's house in south-east London. Fortunately he was proud enough of his efforts to document them on film so we thankfully have a large number of photographs on file revealing what work was done to the car.
- A short time after the body restoration had been finished the original red interior was replaced by highly regarded trimmers Creech Coach Trimming of Crystal Palace, London SE19. Creech also trimmed the dash board in red leather and fitted a roof that had been purchased from a company in America.
- In August 1982 the Gentleman was able to register his acquisition with the DVLA and we have the V5 registration document that they issued on file.
- It is believed that the restoration was finished in late 1985 and that the speedometer at that time recorded about 52,000 miles.
- The Gentleman's restoration efforts were rewarded by a 4 page article of the car's restoration in the July 1986 edition of Practical Classics Magazine and apparently by a class win at an Alfa Romeo Owners Club concours in around 1988.
- Some time in the 1990's the Gentleman had Alfetta Racing of London carry out the popular 2600 carburettor conversion whereby the three Solex carburettors are replaced by Weber ones.
- An MOT certificate on file from April 2002 records the odometer reading as 58,300 miles.
- In September 2002 the Spider returned to Creech Coach Trimming for the installation of new red carpets.
- The car had throughout this time always been stored at his Parent's house as the family business that he ran was based in Ireland, and after getting married his home was in Holland.
- In June 2003 the car was sent to well known Alfa Romeo specialist Andrew Thorogood of Clapham, London SW4 where a full engine strip and rebuild was carried out. These works were completed in March 2004 at which time it is estimated the speedometer recorded about 58,500 miles.
- Soon after the engine rebuild the car was taken to the Gentleman's home in Holland where it was maintained and improved upon on a regular basis by various classic car specialists.
- Gradually the Gentleman used the car less and less and eventually contacted us with a view of selling the car. We flew out to view it in April 2014 and soon returned to collect the Spider and trailer it back to England. The odometer recorded 60,200 miles at this time.
- This car was in our private storage and not listed on this website. A Gentleman was informed that we owned the car and contacted us with a view of purchasing it from us. Although we did not want to sell this special Spider (hence it not being listed on our website) a deal was agreed and the car went to a good home, joining a very special Alfa Romeo in the Gentleman's garage. Upon delivery of the car in August 2014 it was listed here on our website.