1957 Alfa Romeo Giulietta Spider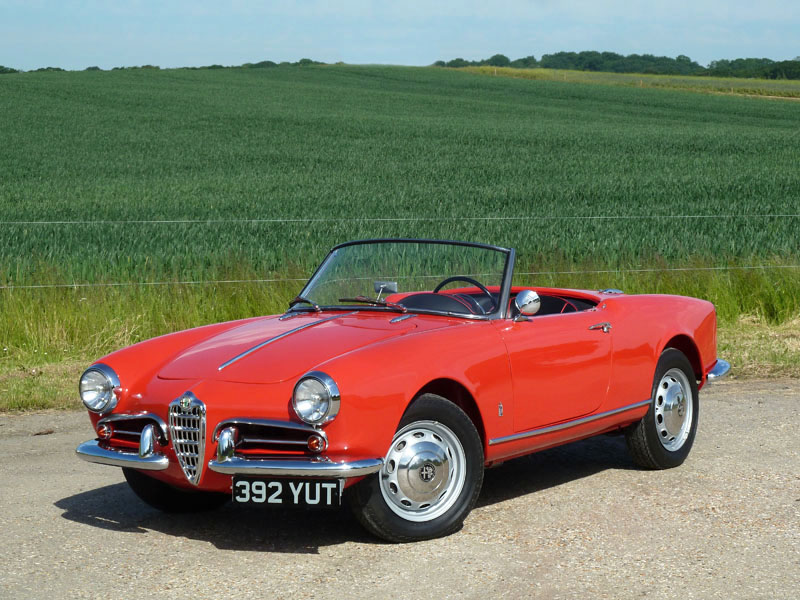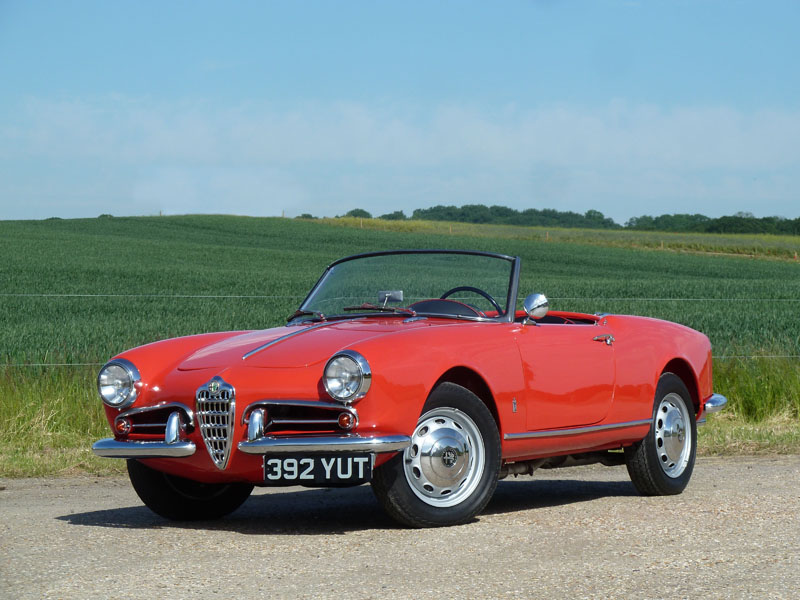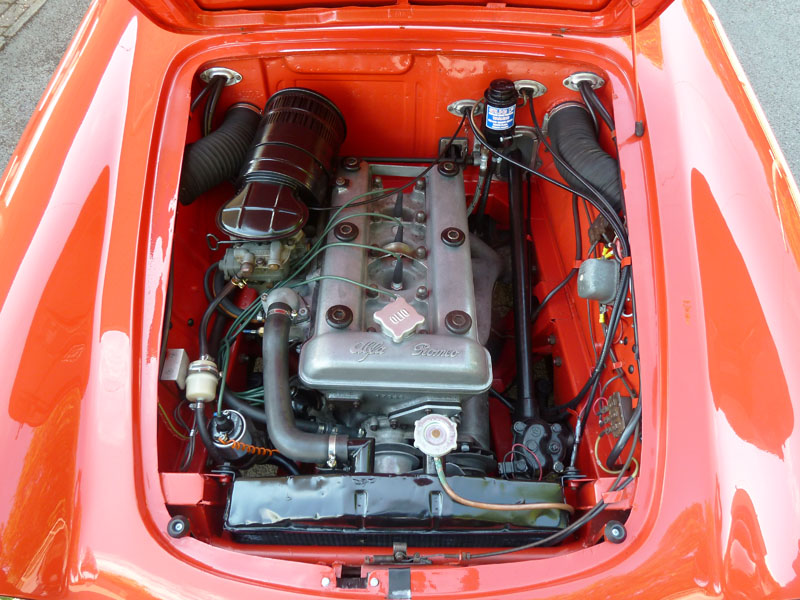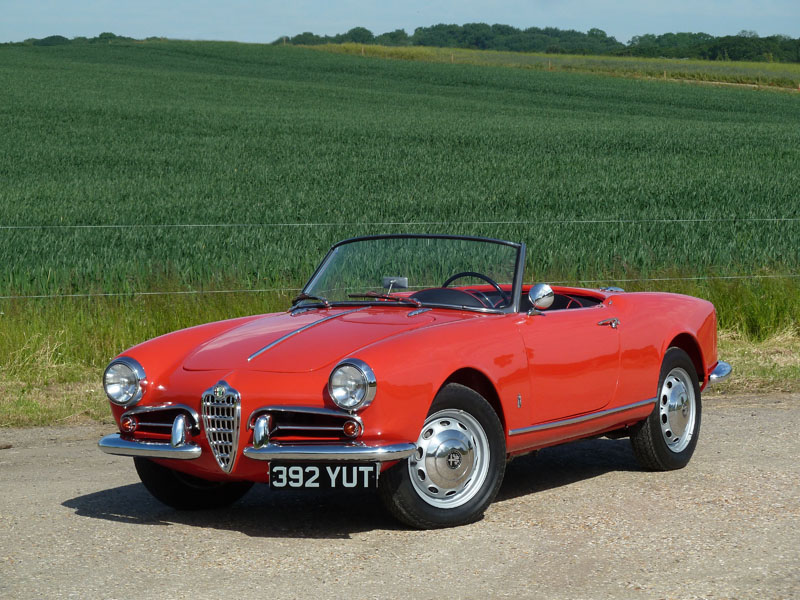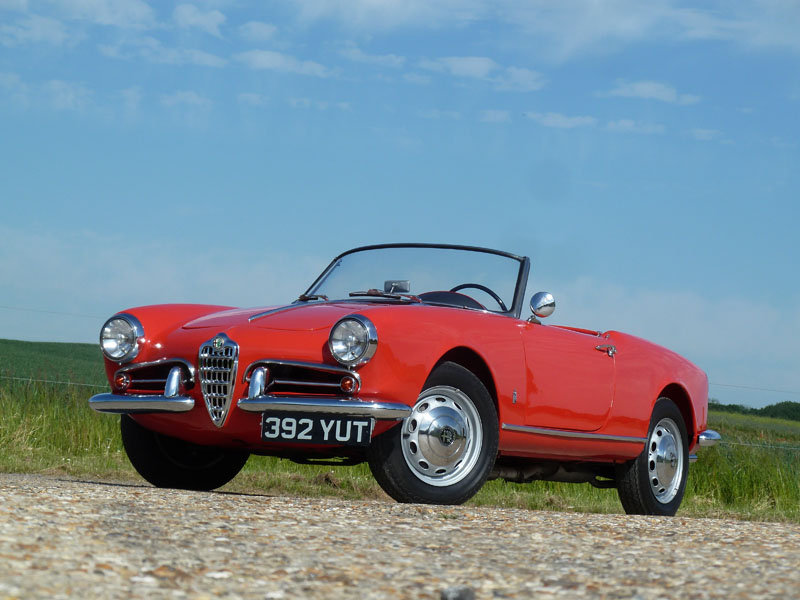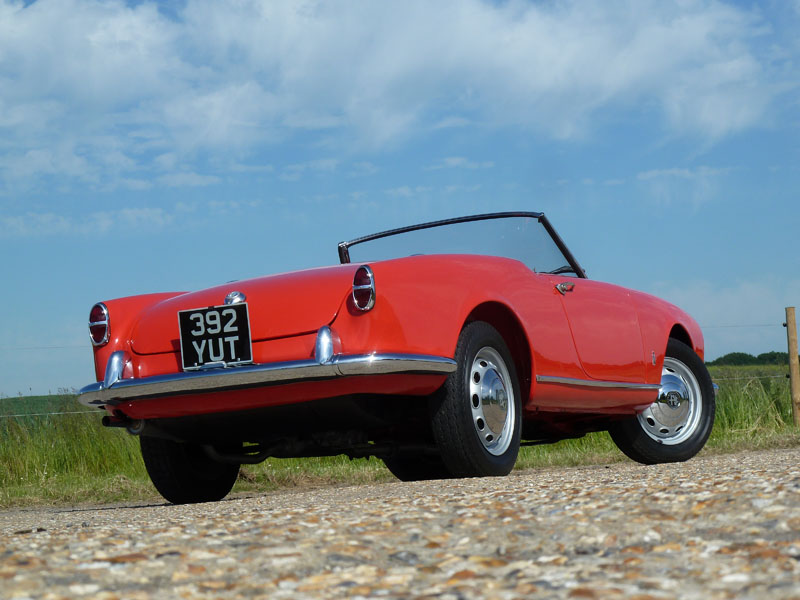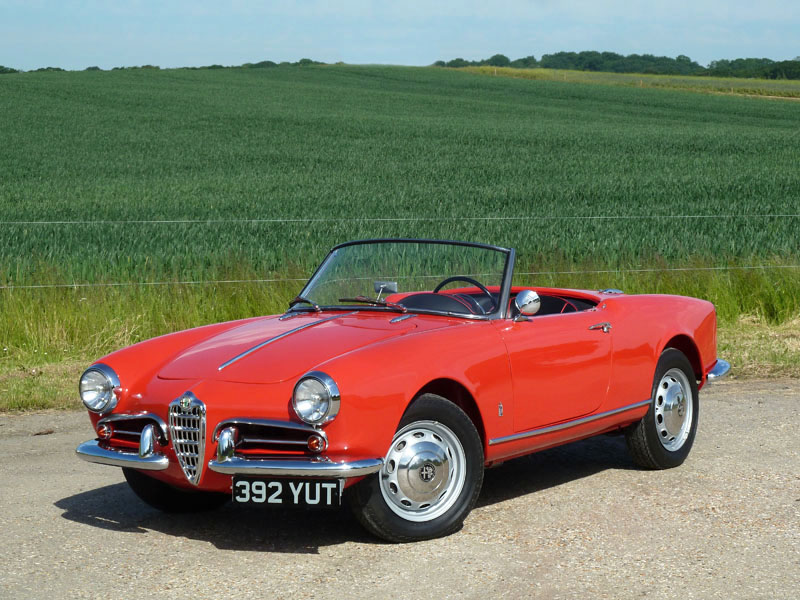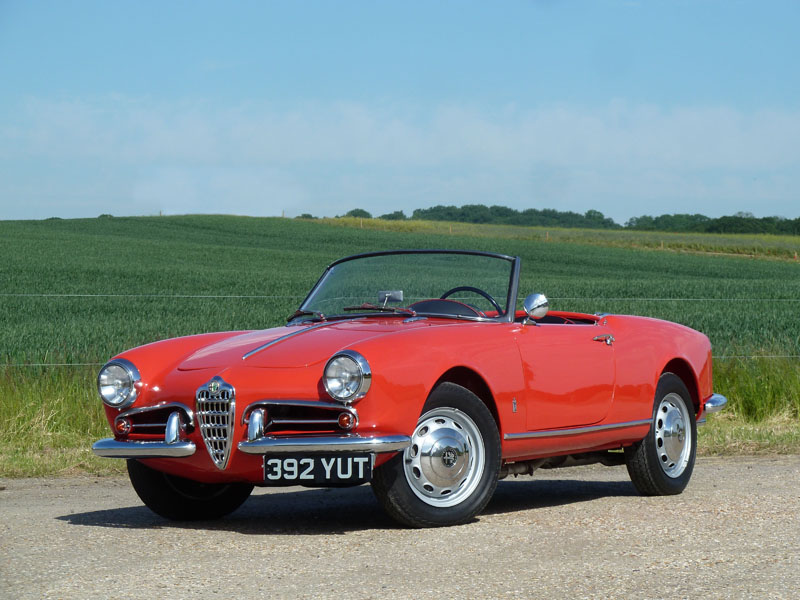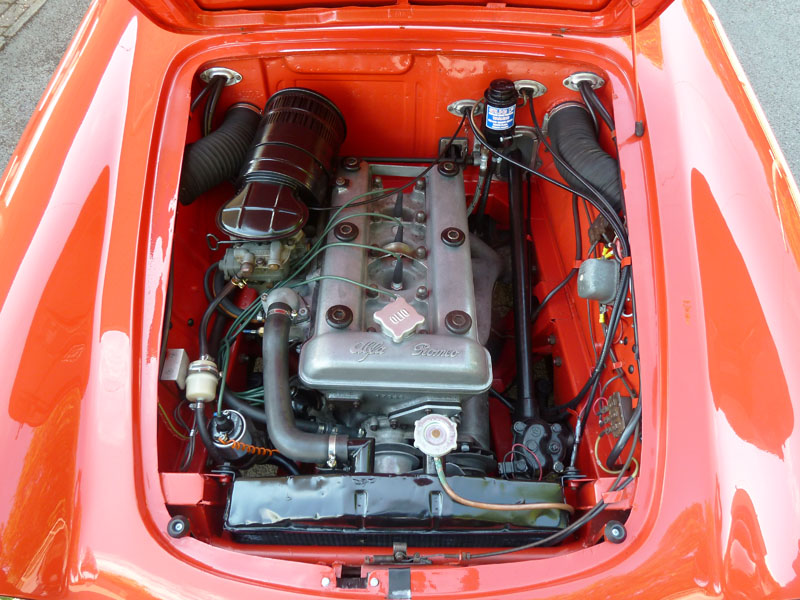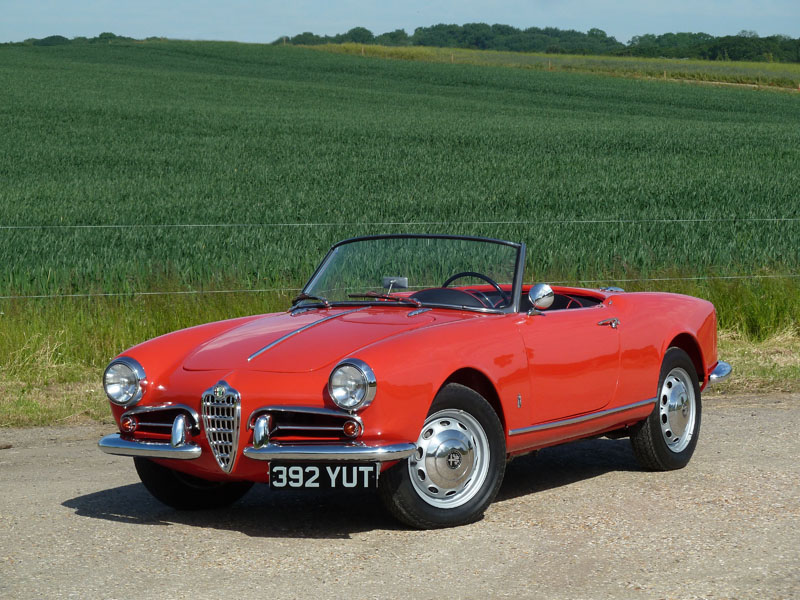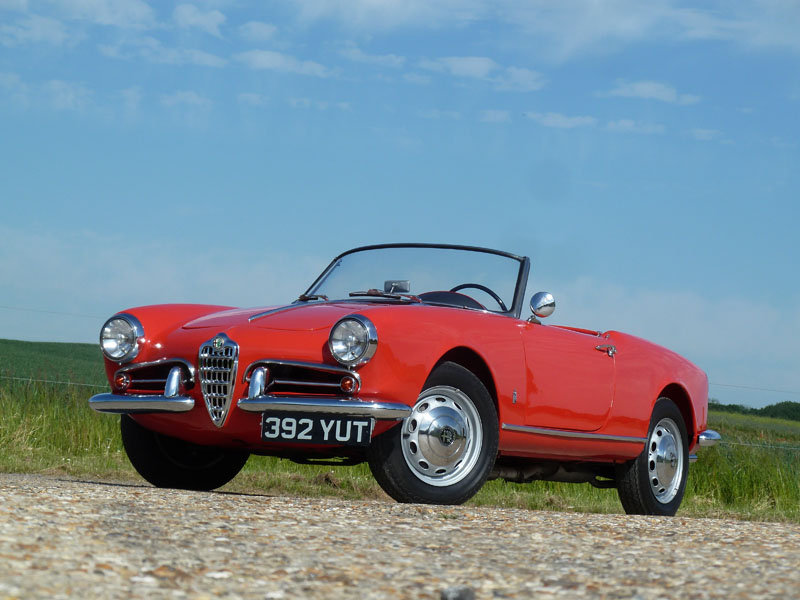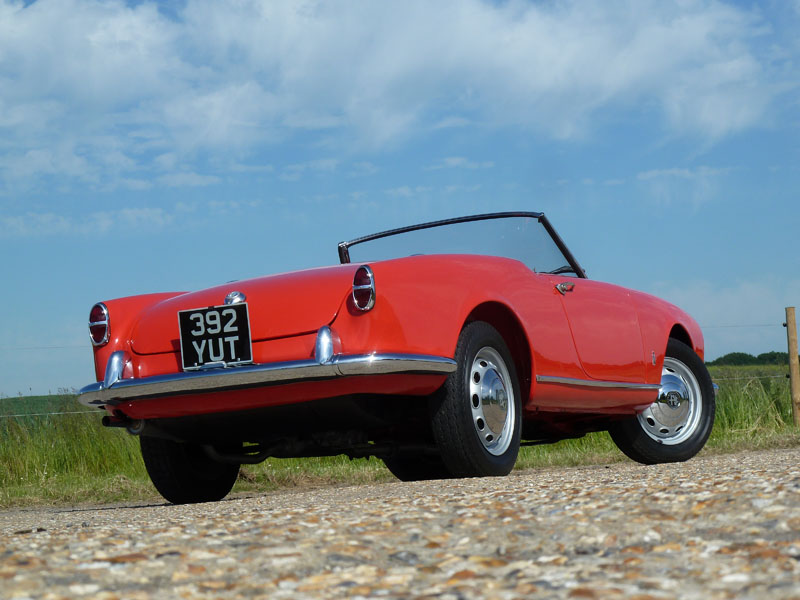 1957 Alfa Romeo Giulietta Spider
Engine: 1290cc twin-cam four cylinder
Transmission: 4 Speed Manual
Year: 1957
Registration: 392 YUT
Mileage:
Exterior colour: Farina red
Interior colour and material: Black vinyl
VIEWING BY APPOINTMENT ONLY PLEASE.
- According to the Alfa Romeo Museum archives this car was manufactured on September 27th 1957 and invoiced by the factory to their North American importer Hoffman Motor Company of New York on October 31st 1957. The original colour was red.
- The known history of this car commences in October 2009 when it was advertised for sale in San Diego, California. The car was wearing a black California licence plate JVT-713 which would indicate that the car could well have been sold new in the state of California, or at least been there for the majority of its life. The seller stated that he had owned the car for thirteen years having purchased it from a gentleman in his 70's who had bought it in 1962 as a graduation gift for his daughter. She apparently enjoyed the car for many years until she sadly had a stroke and had to stop driving. The seller from 2009 goes on to state that the engine had been re-built two years prior to his purchase and the main body of the car was extremely rust free. He replaced the floor sections, had the car re-painted, and re-did the chrome, and then it appears he stored the car unused.
- We were informed by the private vendor in Belgium when we purchased this fantastic car that it was restored in Italy. As the car was sold in California in late 2009, it is presumed that the restoration was carried out in 2010. This dating can be aided by the German TUV certificate on file dated December 16th 2010. The car had German registration papers when we acquired the car but we have since successfully obtained UK road registration.
- We sold this Spider to a local Gentleman in June 2013. He has enjoyed the car greatly but finds he prefers coupe motoring to open motoring, so has decided to keep his Giulietta Sprint and sell the Spider.
- This is an excellent example of the very rare and desirable early 750 D Series Giulietta Spider that enjoys being powered by its original engine.