1959 Alfa Romeo Giulietta Sprint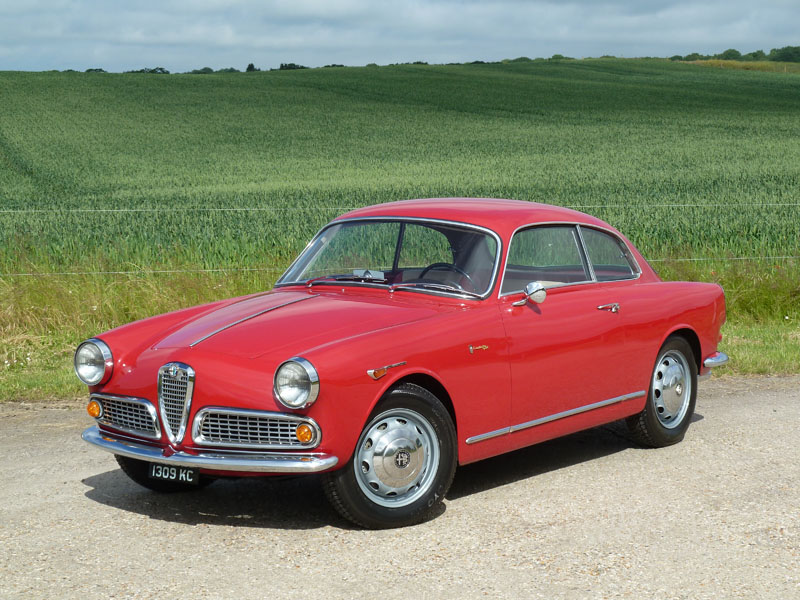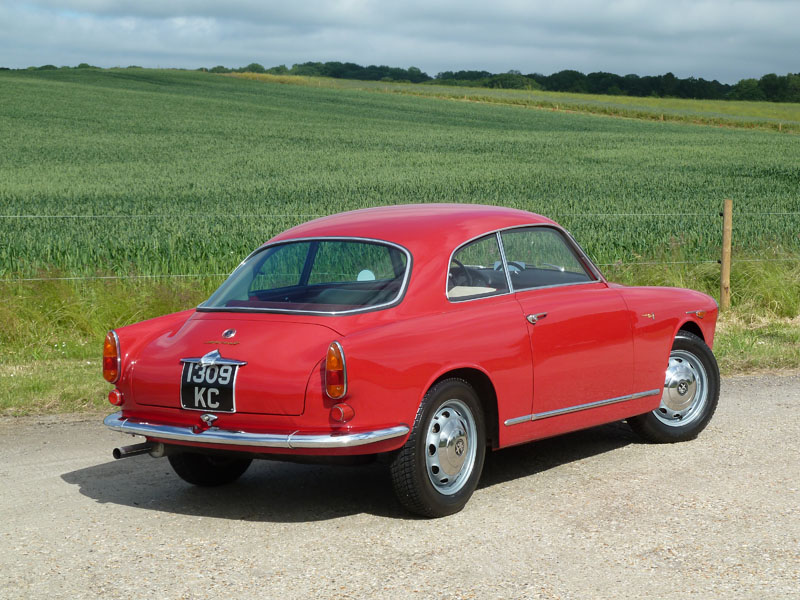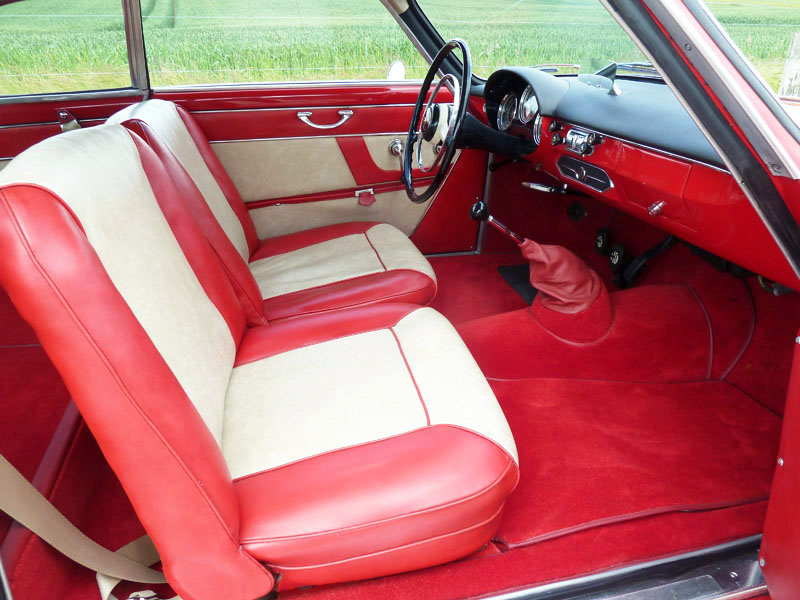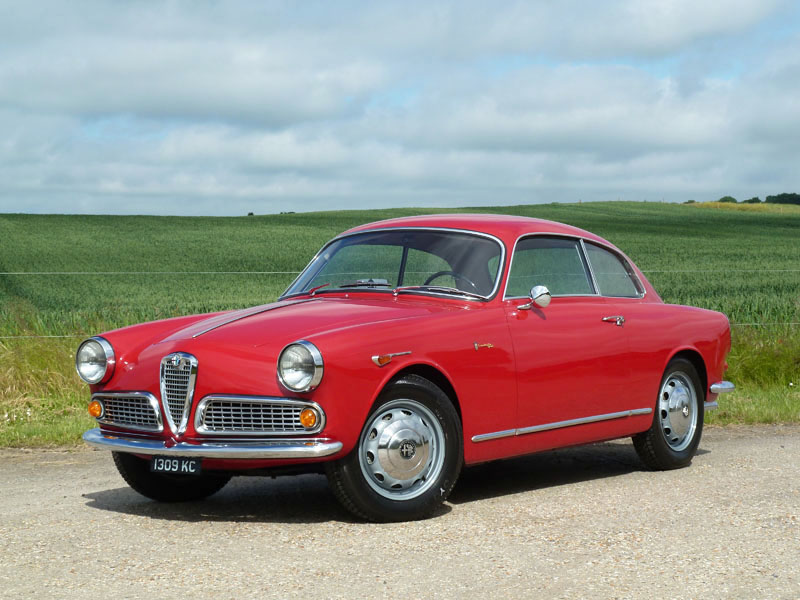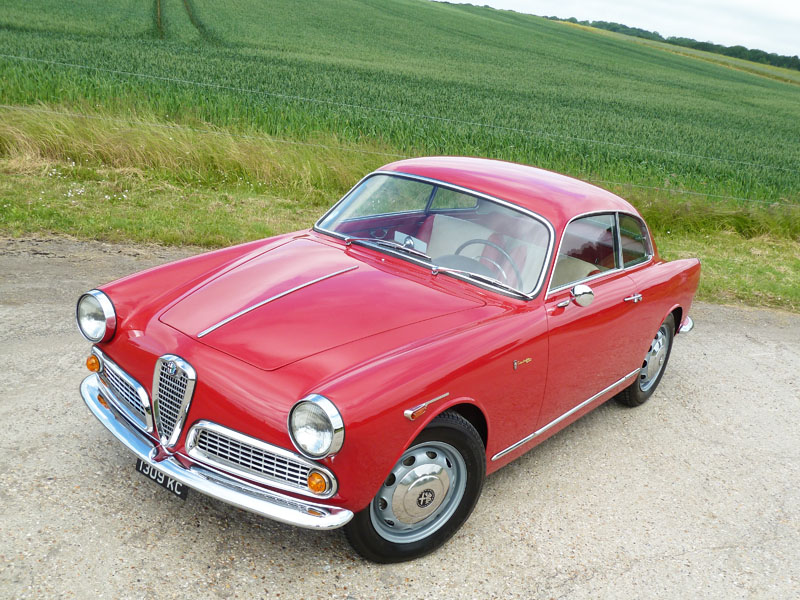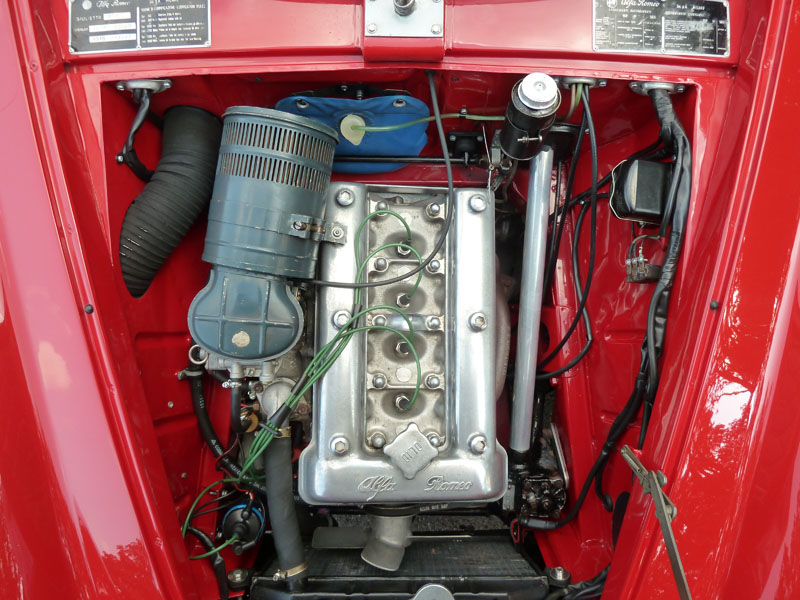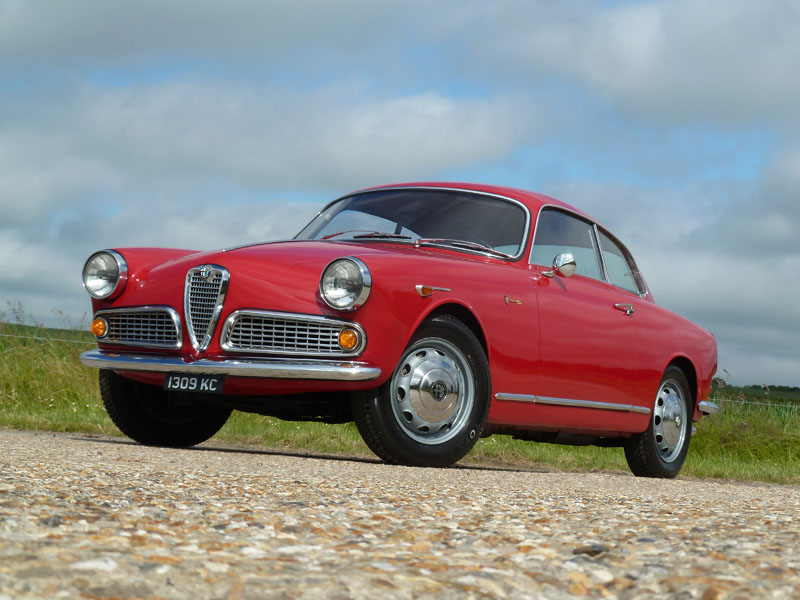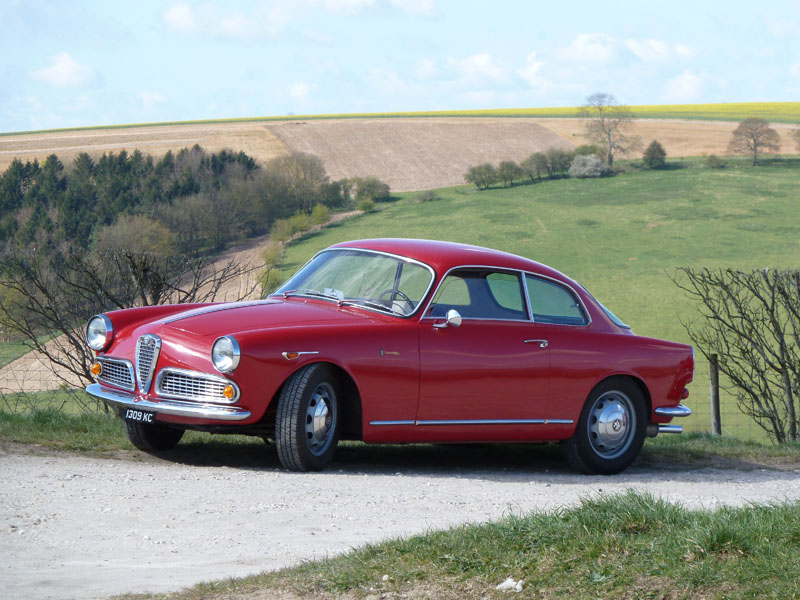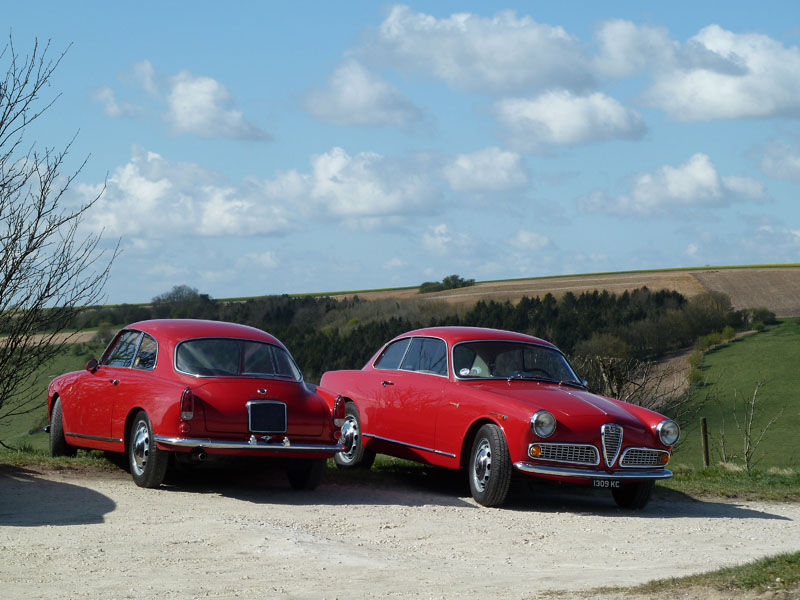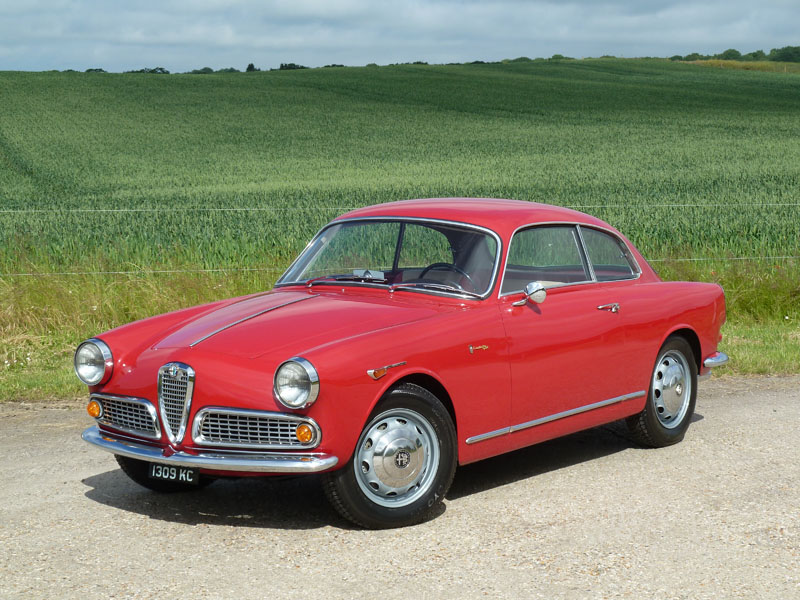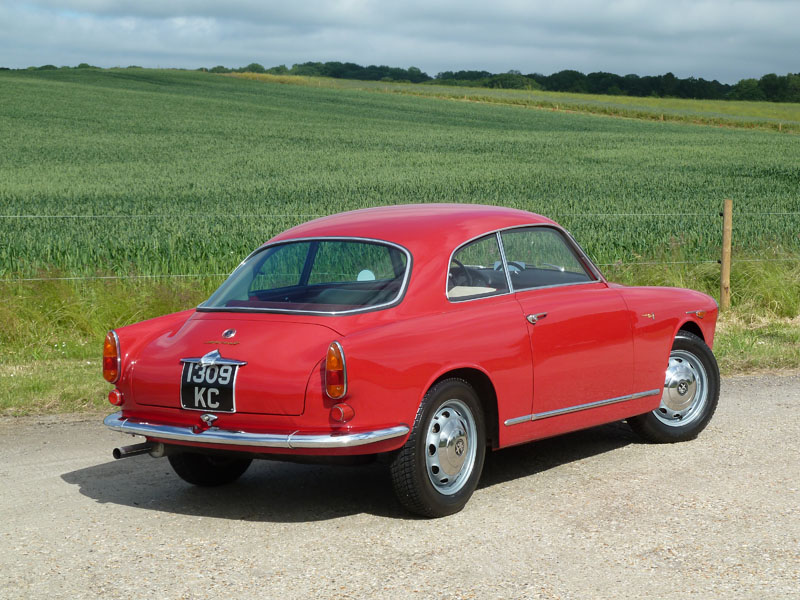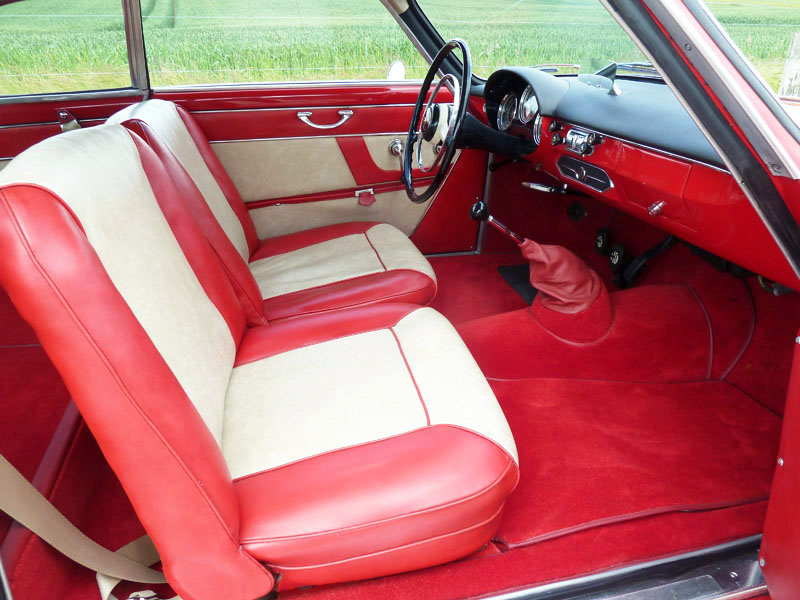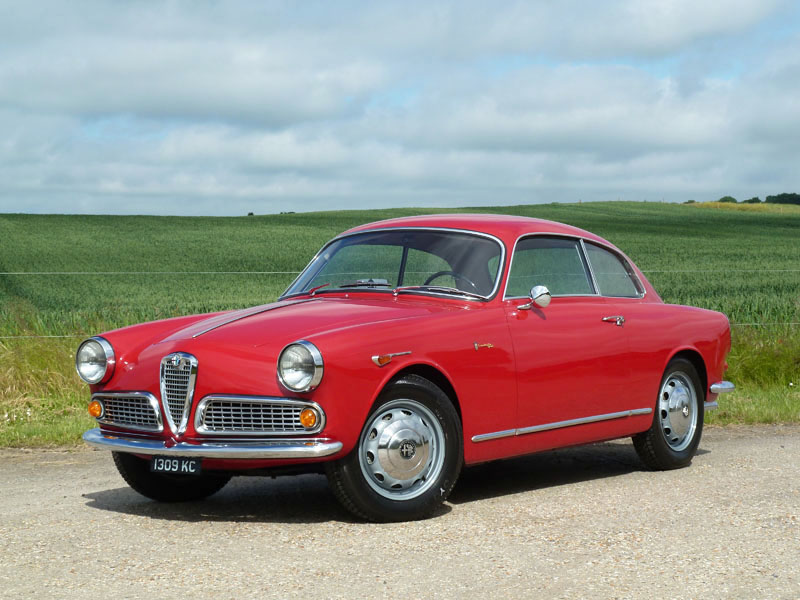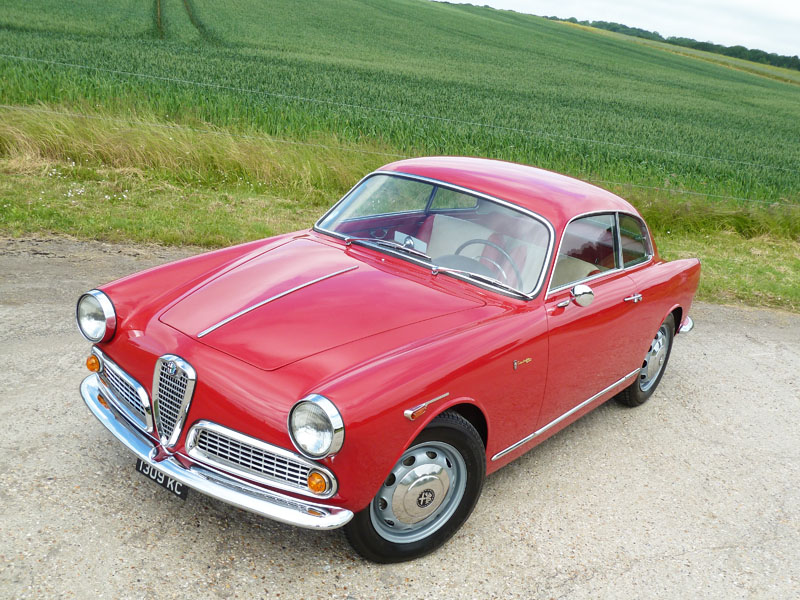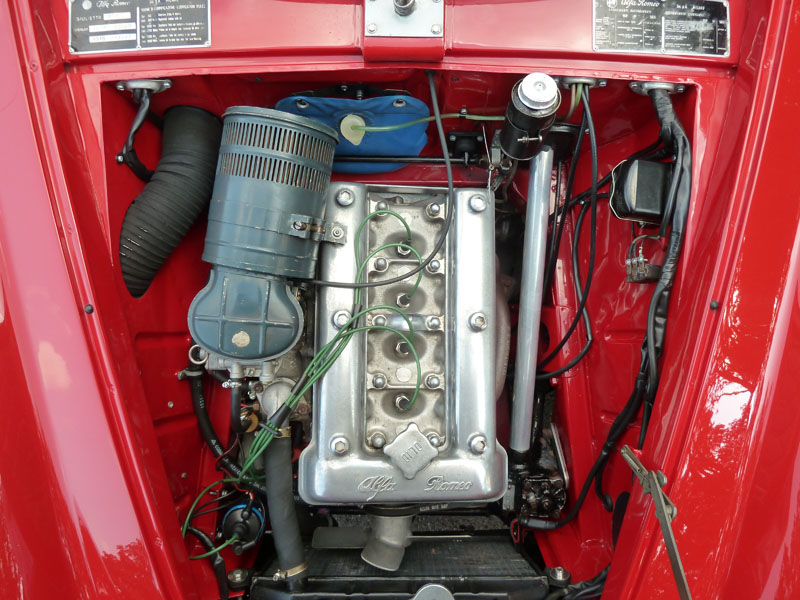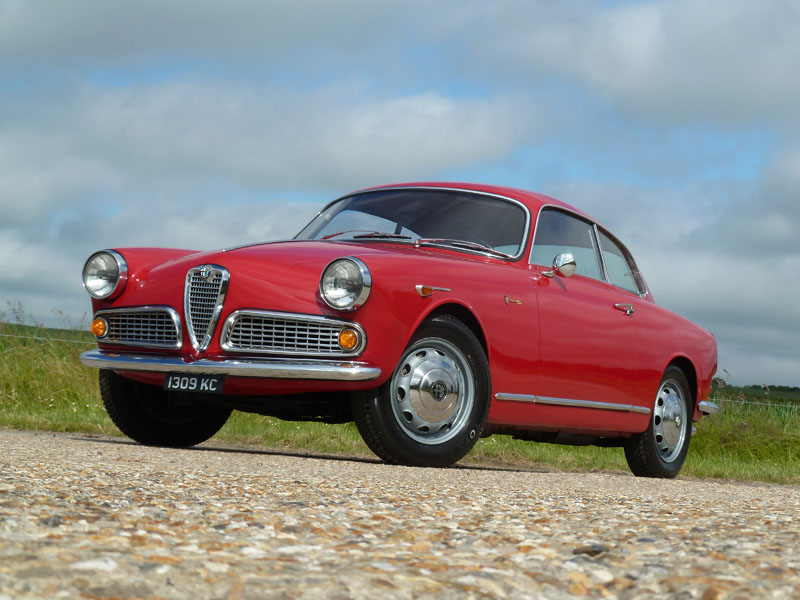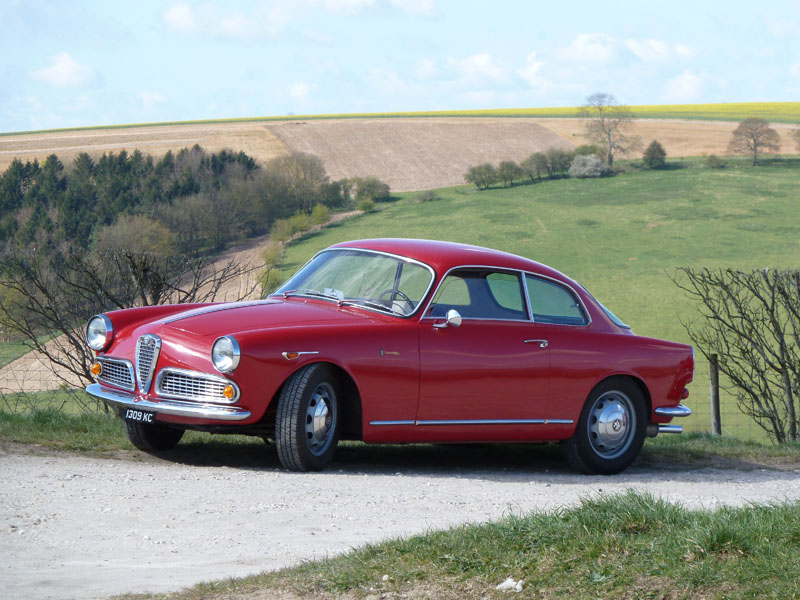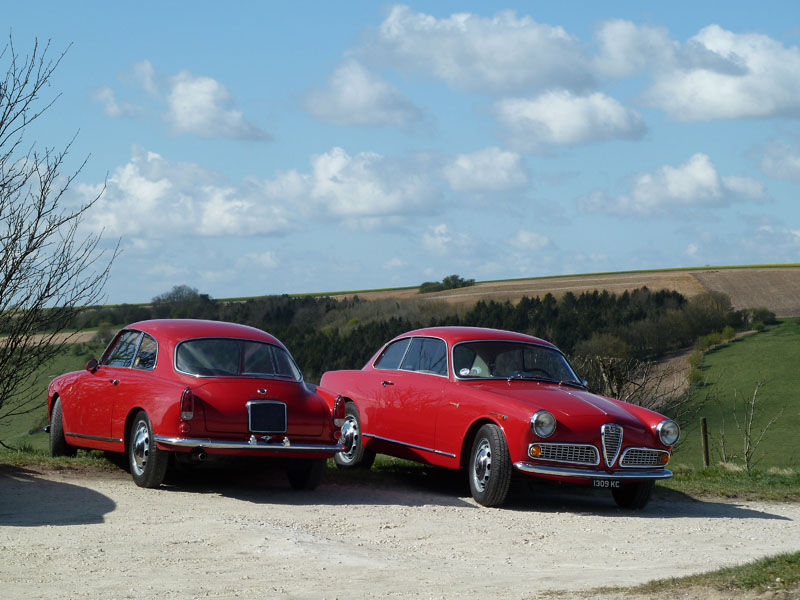 1959 Alfa Romeo Giulietta Sprint
Engine: 1290cc twin-cam four cylinder
Transmission: 5 Speed Manual
Year: 1959
Registration: 1309 KC
Mileage:
Exterior colour: Alfa red
Interior colour and material: Red and cream vinyl
VIEWING BY APPOINTMENT ONLY PLEASE.
- According to the Alfa Romeo Museum archives this Sprint was manufactured on September 16th 1959 and invoiced by the factory to their distributor in Lagos, Nigeria on September 21st 1959. The original colour was red.
- This superb Sprint was delivered new to Lagos, Nigeria, for a Mr Alan Christmas who was stationed there by his employer Shell Oil.
- When Mr Christmas and his wife Mary returned to England it is thought that they brought two cars with them from Nigeria, as the Sprint was registered in her name to an address in Mereworth, Kent. The original buff registration book on file indicates that it travelled from Lagos on the Elder Dempster Lines ship Apapa, arriving at Liverpool Docks on January 13th 1961. It was then registered for road use in England on November 8th 1961. In April 1963 Mr Christmas registered the Sprint in his name to a property in Tonbridge, Kent.
- The final licence stamp in the registration book is dated February 1968, and thereafter the history trail goes cold until the Sprint was acquired by a classic car dealer in 2005. When purchased, the Sprint was at the re-assembly stage of what had clearly been a very thorough and superb restoration. It is not known who carried out the restoration but it is thought to have possibly been the highly regarded Carcraft of Meopham, Kent.
- Some time during the restoration Mr Christmas sadly passed away and the dealer purchased the car from Mrs Christmas via her Daughter and Son-in-Law. The dealer sadly did not seem to ask any questions about the cars potentially interesting past as nothing was passed onto the next owner (a Gentleman from Stroud, Gloucestershire) when they acquired it in November 2008.
- The car dealer had carried out some re-assembly of the Sprint and the Gentleman had the works continued and completed by an Alfa Romeo specialist workshop in West Sussex. The car was eventually returned to the road and successfully re-registered with its original 1961 issued number plate in March 2010.
- Despite the fitting of a five-speed gearbox during the restoration, the car has covered only 1,200 miles since the restoration was completed. The Gentleman believed the Sprint had been unused between 1968 and 2010 and that the 50,500 miles recorded on the odometer could be all that the car has covered since new. Although there is not enough history to substantiate that thought, the car does still enjoy being powered by its original engine.
- This is a wonderful Sprint that has been enjoyed by just two private owners from new and is in superb condition having covered so few miles since its excellent restoration. In its original colours and still with its original engine, this is a rare find amongst these beautiful Alfa Romeo Giulietta Sprints.