1960 Alfa Romeo Giulietta Sprint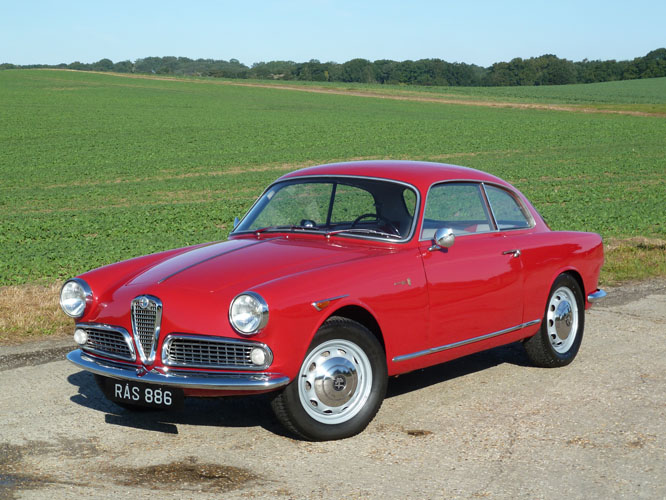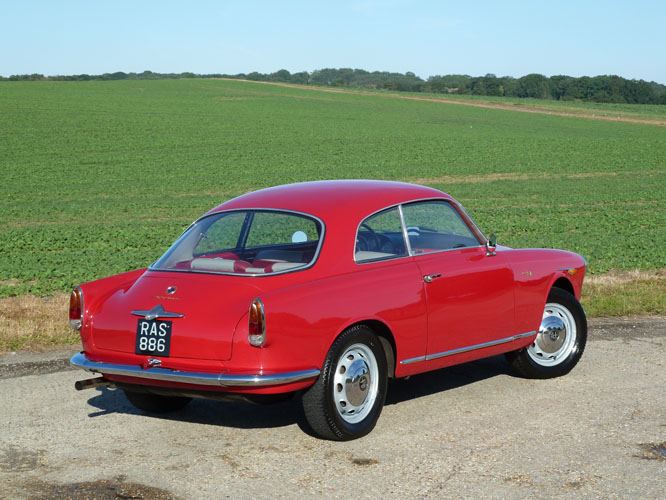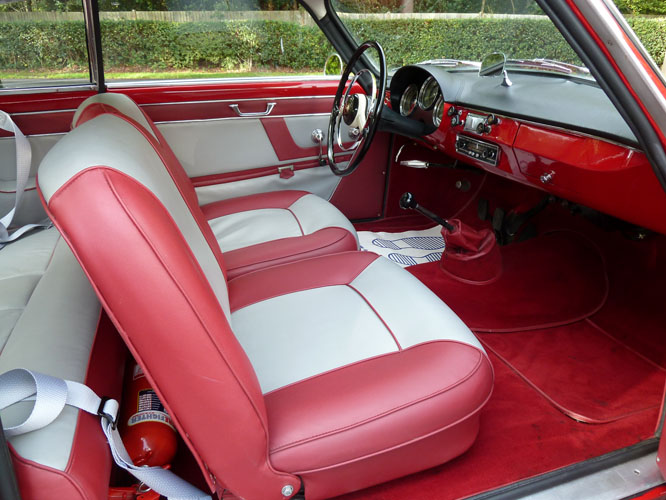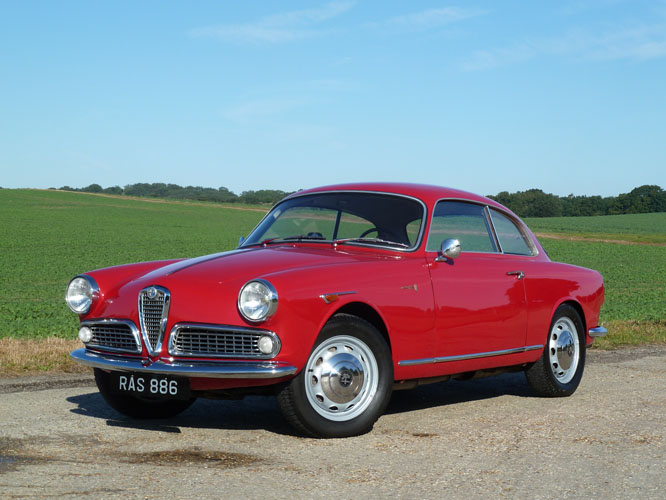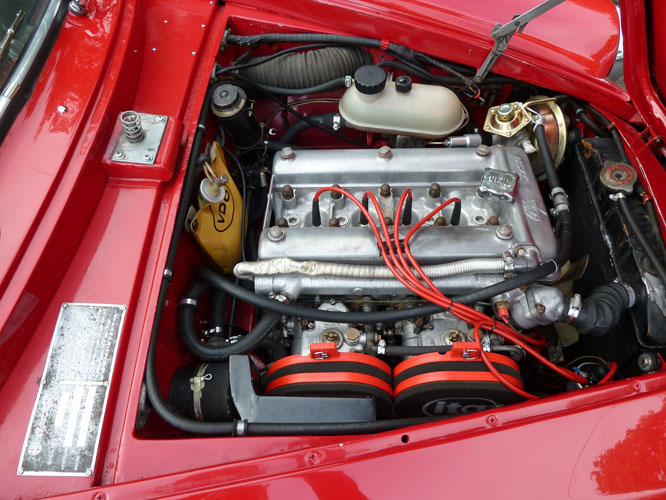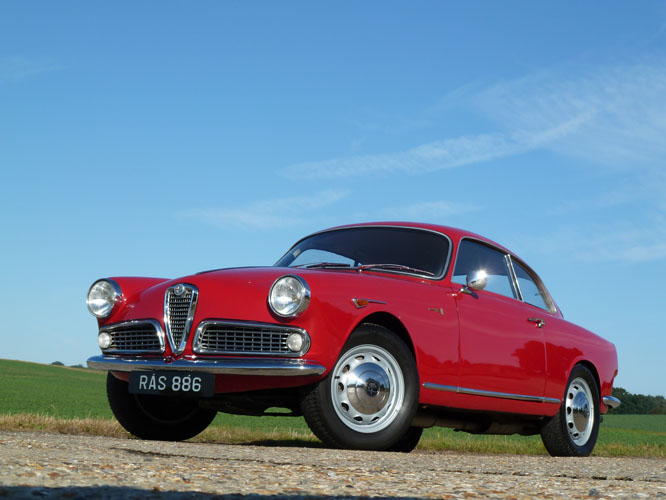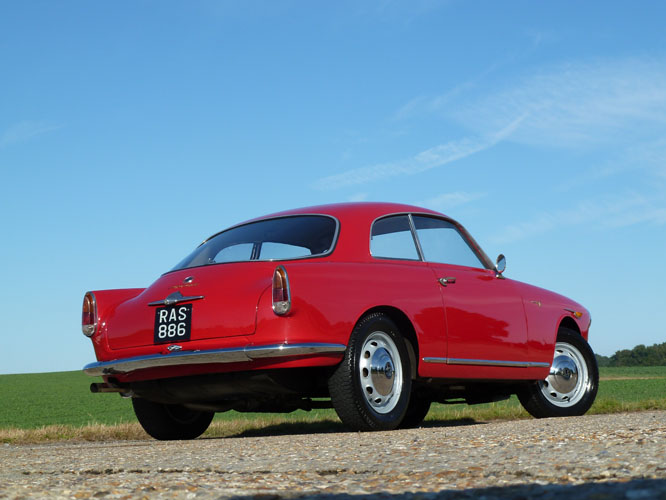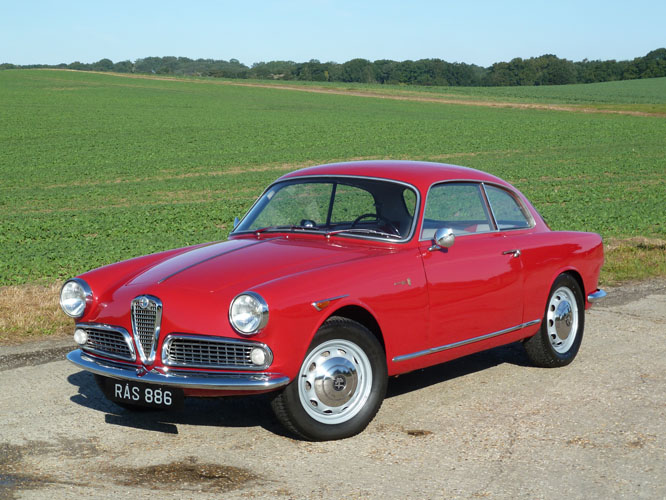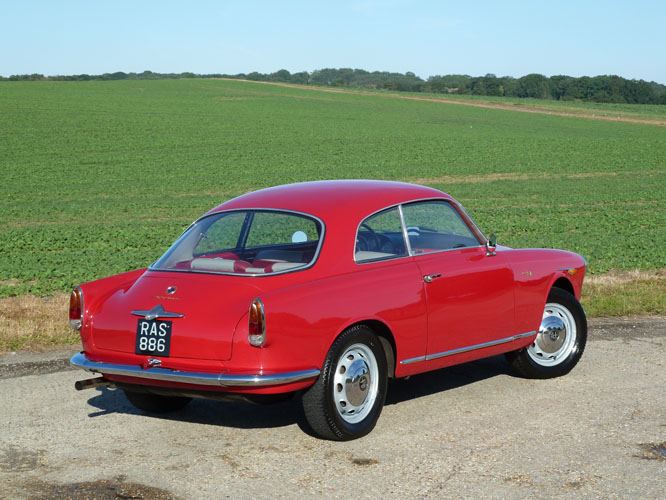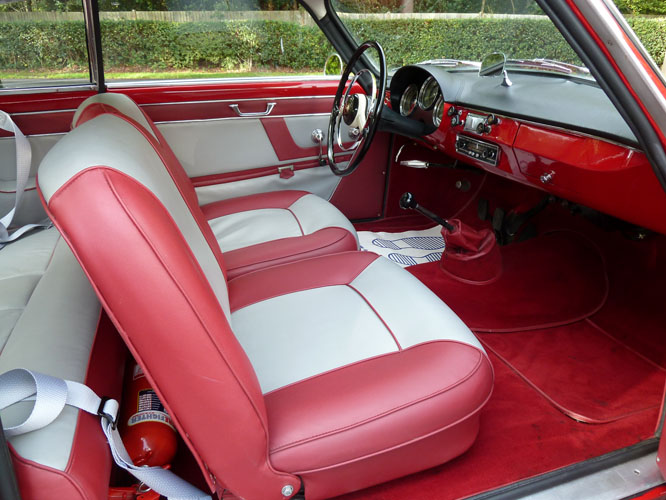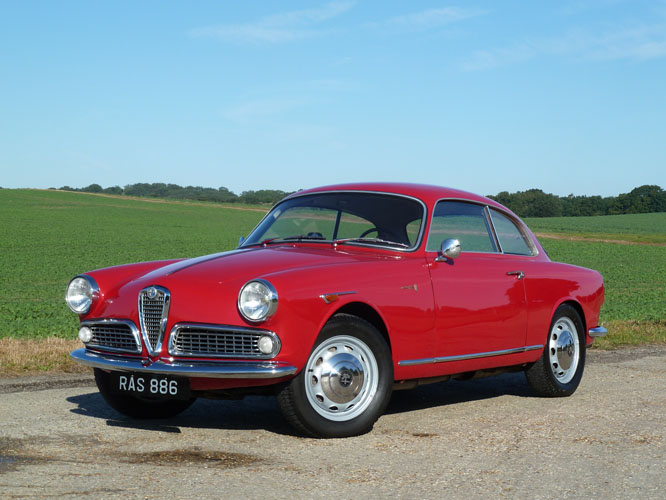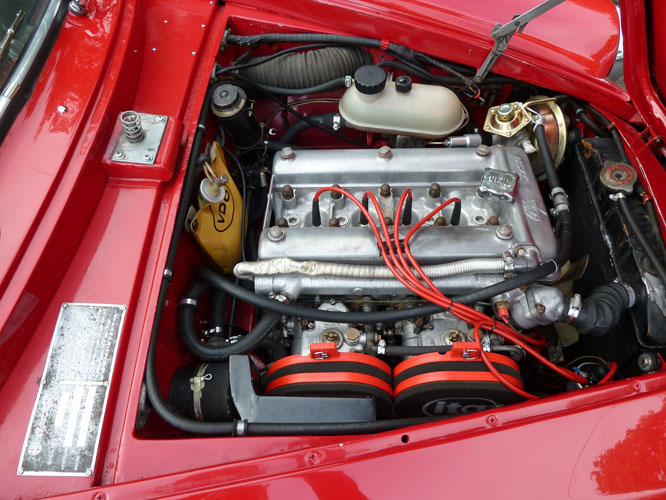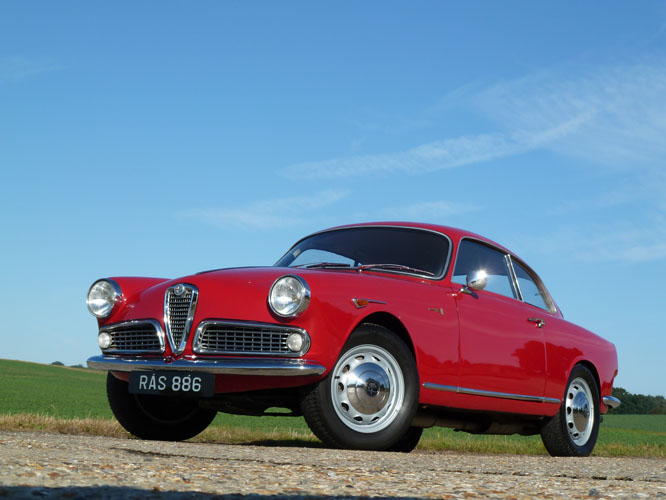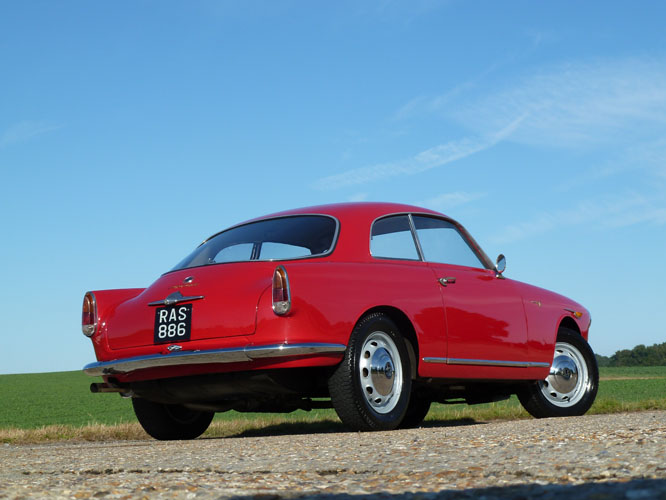 1960 Alfa Romeo Giulietta Sprint
Engine: 1779cc twin-cam four cylinder
Transmission: 5 Speed Manual
Year: 1960
Registration: RAS 886
Mileage:
Exterior Colour: Alfa red
Interior colour and material: Red and grey vinyl
VIEWING BY APPOINTMENT ONLY PLEASE.
- This car was manufactured on January 23rd 1960, and according to the Alfa Romeo Museum archives, it was sold new in New Jersey, North America, on June 26th 1961.
- Starting the thick folder of recent history on this fabulous car is a Certificate of Title from the American state of Virginia issued on March 16th 1992, registering the car to a local motor dealer.
- There is then a customs payment receipt from the Cremona Customs department in northern Italy issued in May 1992.
- The car was then imported into England in May 2003 by a dealer and immediately purchased by an enthusiastic owner to enjoy it on European historic road-rally tours organised by companies such as the well established and popular HERO. The odometer on the speedometer at this time displayed a reading of 55,900 miles. It is not known how many miles the car has covered in its life.
- To aid momentum on the Alpine passes the owner had a 1750 engine and 5-speed gearbox fitted in July 2003.
- To reduce momentum a brake servo was fitted in May 2006 although this is currently disconnected. The car is still fitted with drum brakes on all four corners.
- The engine was re-built in August and September 2005 at which time it is thought that the odometer would have read approximately 64,000 miles (it was not noted on the invoice!).
- The Gentleman who we purchased the car from acquired the Sprint in July 2010 when the odometer displayed 69,200 miles. This would indicate that the rally enthusiast covered 13,300 miles in the 7 years that he owned it.
- The speedometer currently displays 71,100 miles and other than getting the front and rear bumpers superbly re-chromed by Derby Plating in May 2011, nothing other than routine maintenance seems to have been required.
- This is a superb Sprint that can be enjoyed enthusiastically.