1963 Alfa Romeo Giulia 1600 Spider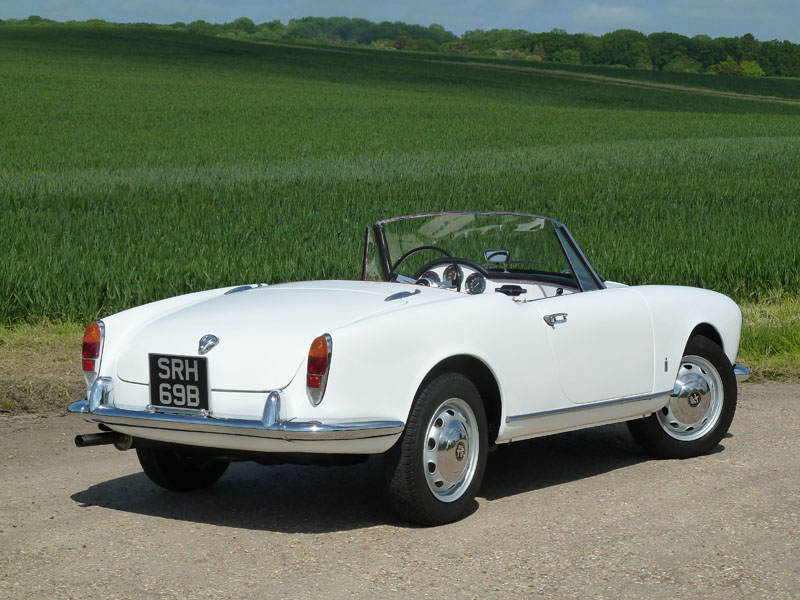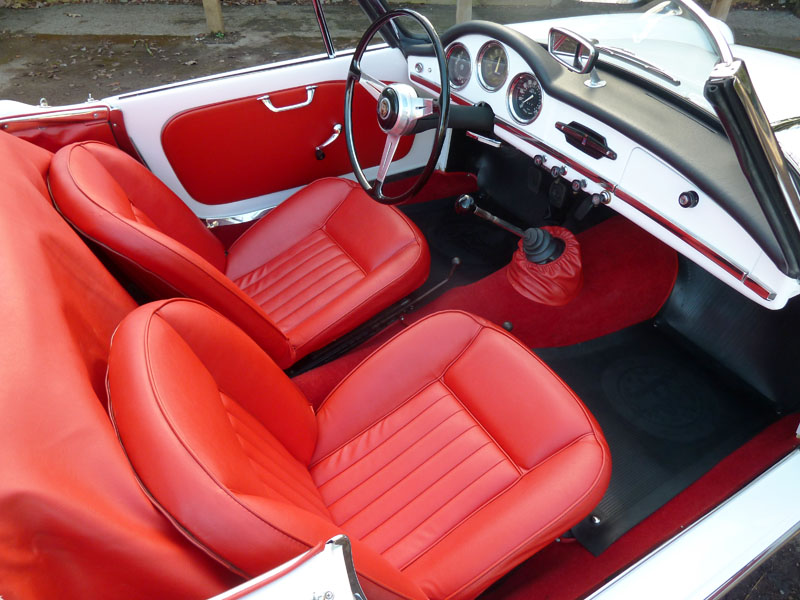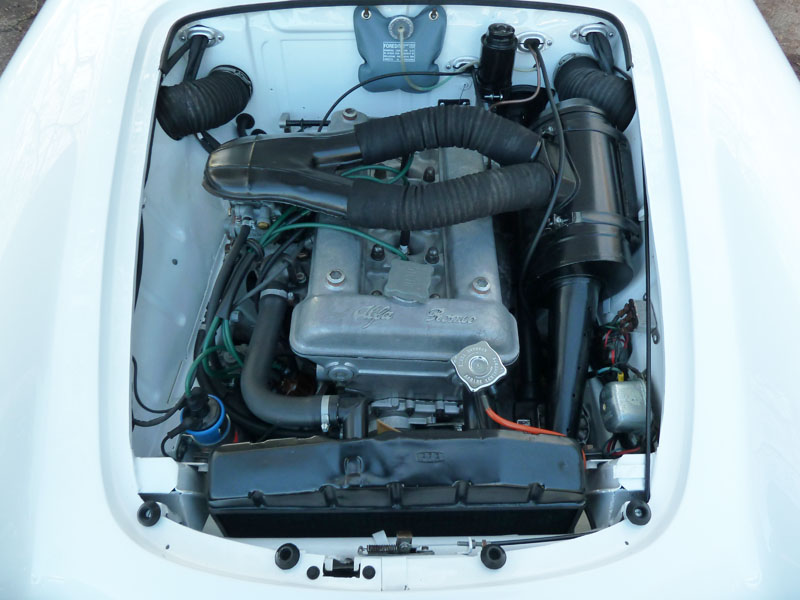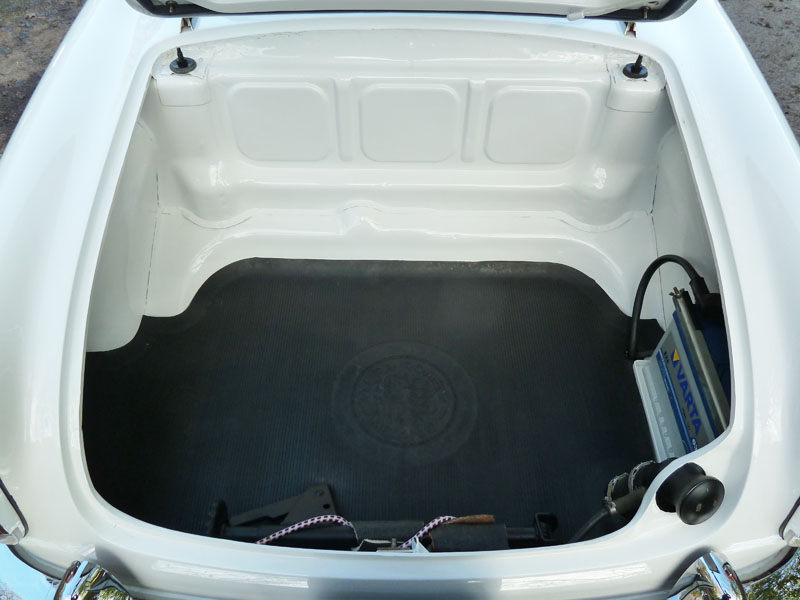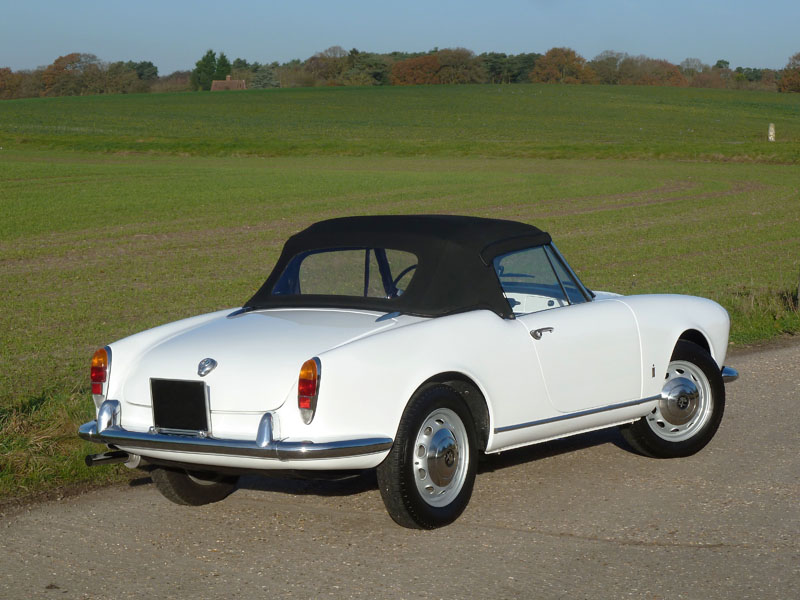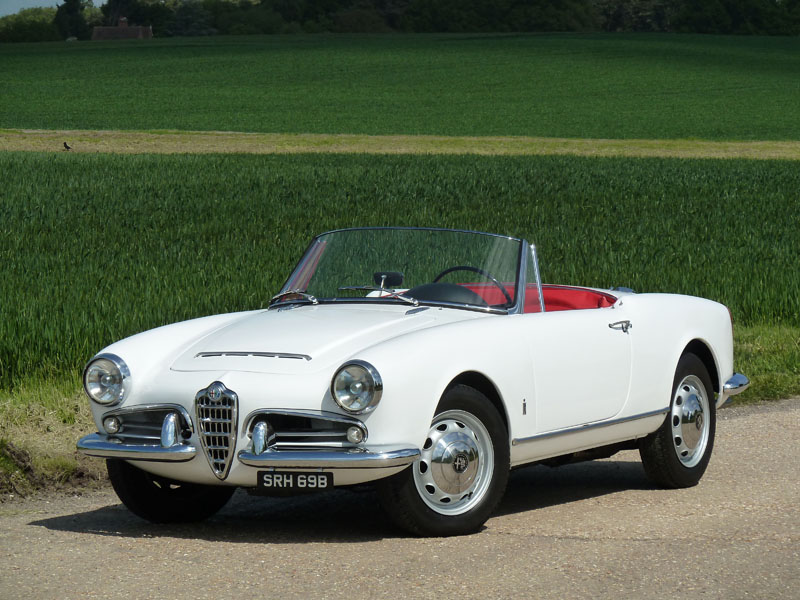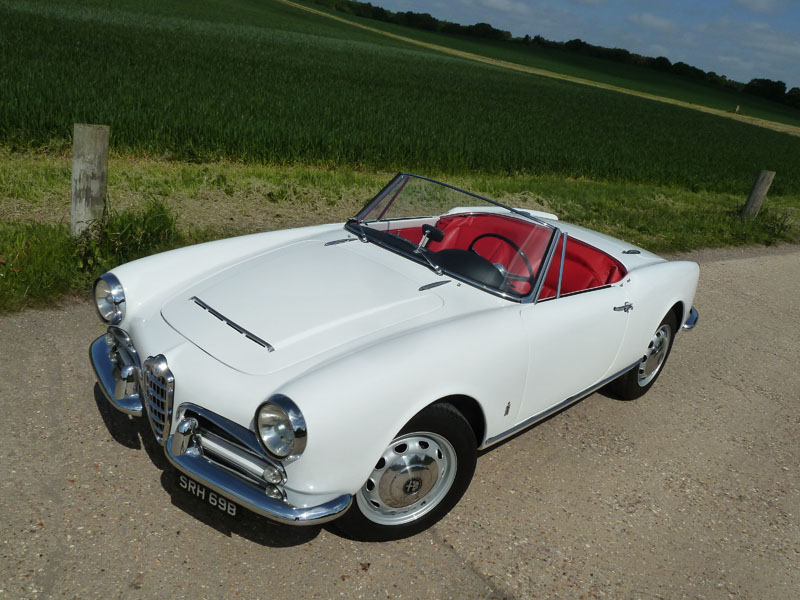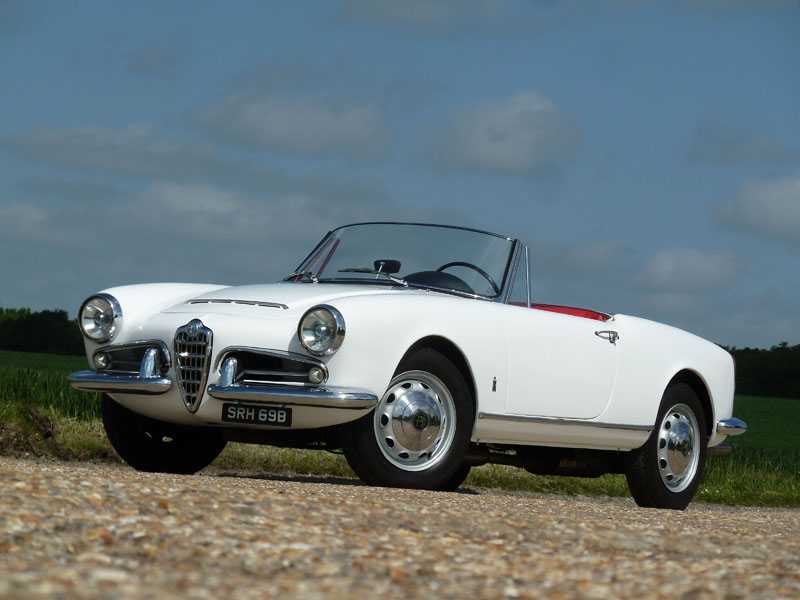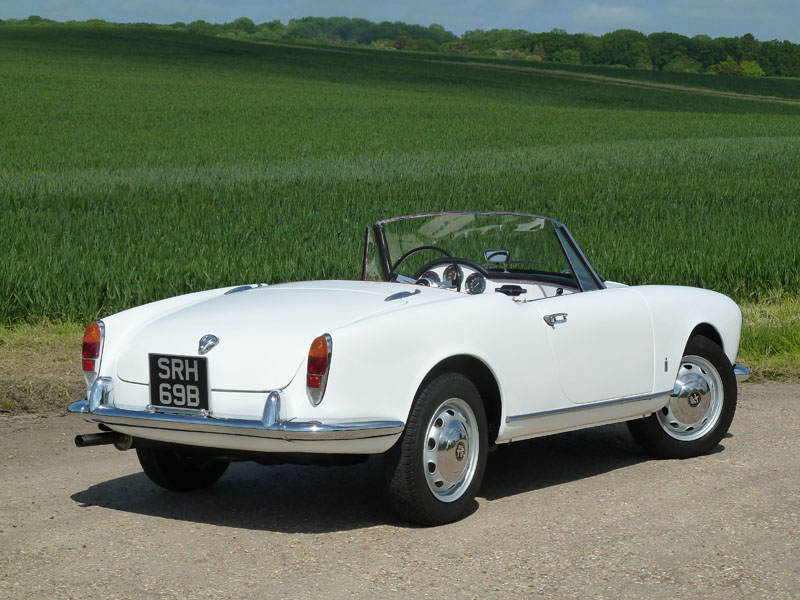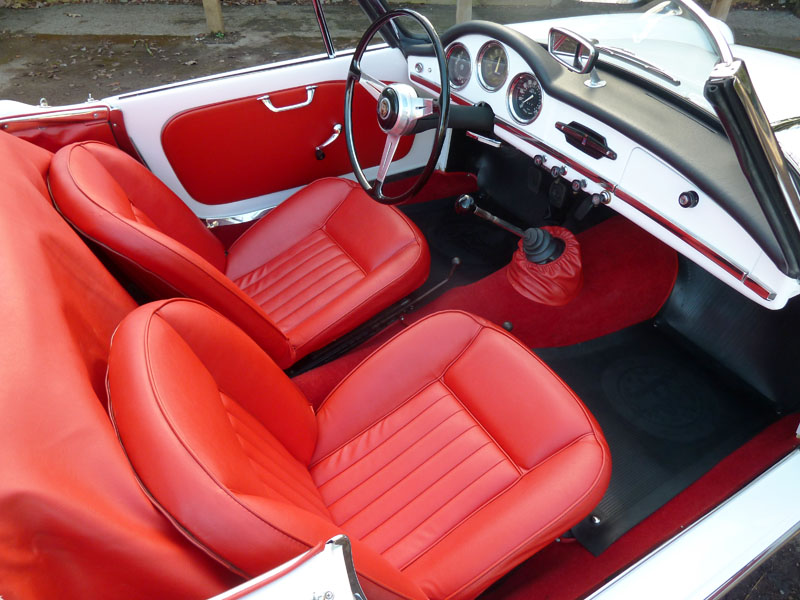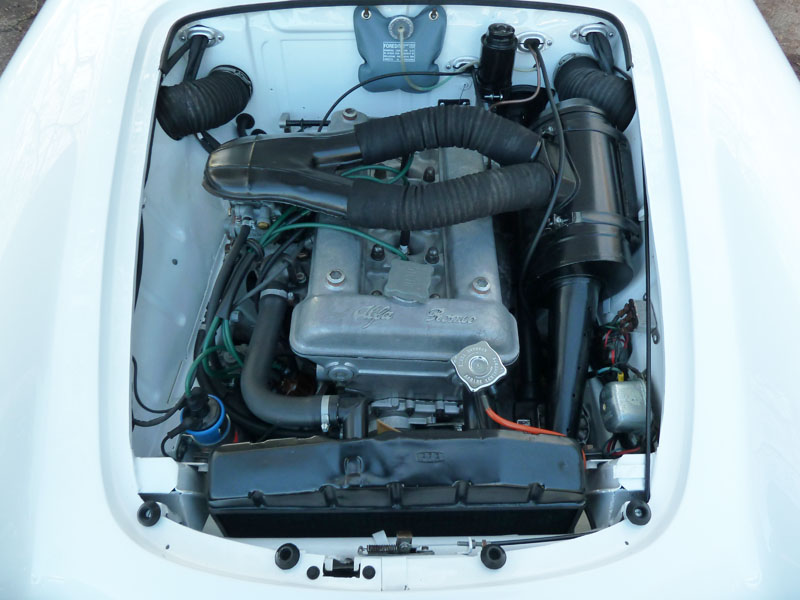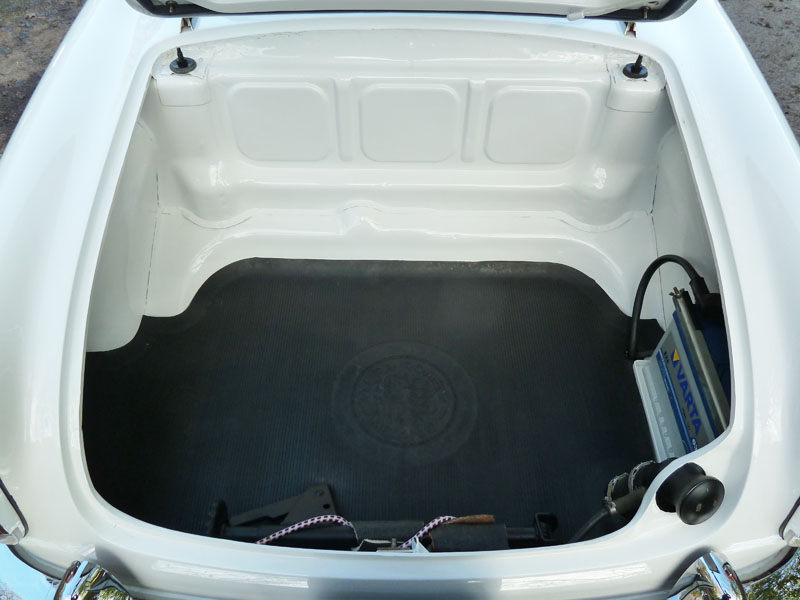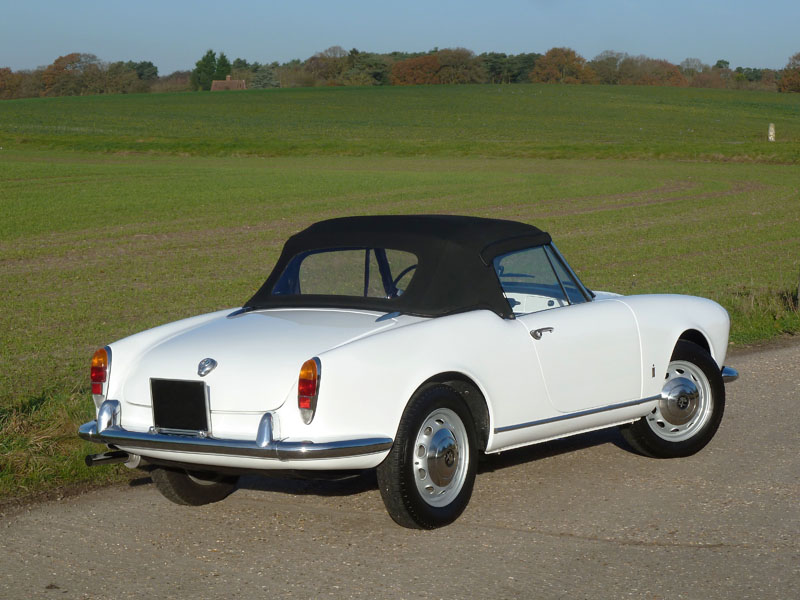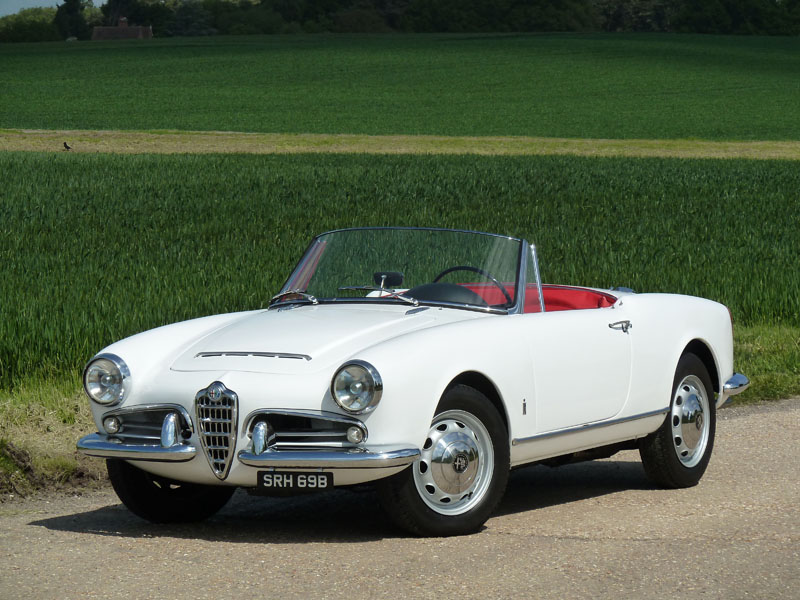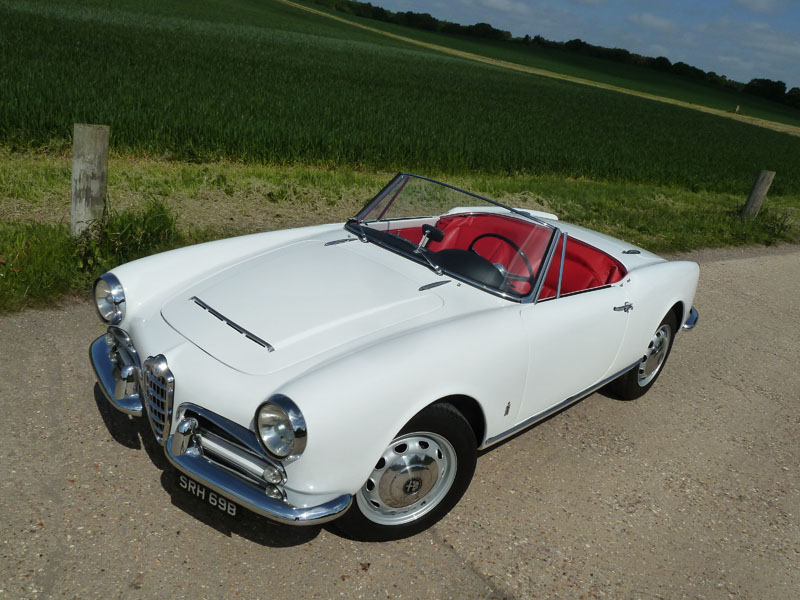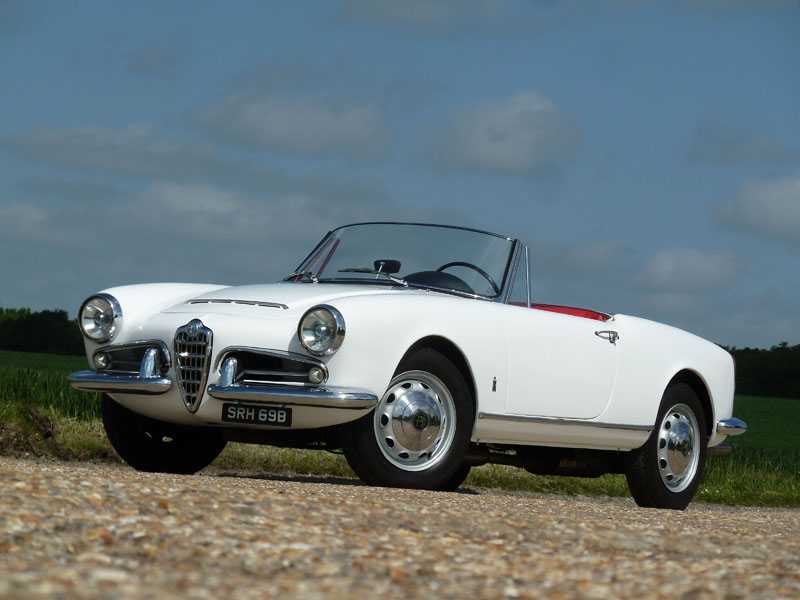 1963 Alfa Romeo Giulia 1600 Spider
Engine: 1570cc twin-cam four cylinder
Transmission: 5 Speed Manual
Year: 1963
Registration: SRH 69B
Mileage:
Exterior colour: Farina white
Interior colour and material: Red vinyl
VIEWING BY APPOINTMENT ONLY PLEASE.
- According to the Alfa Romeo Museum archives this Giulia Spider was manufactured on March 5th 1963 and sold by the Alfa Romeo Factory on July 10th 1963 to The Hoffman Motor Car Company in New York, USA. Its original factory colours were white paint with a red interior (just as it is now) and it is believed to have been first registered for road use in America on June 30th 1964.
- This wonderful car is fitted with the rare factory option of front disc brakes and was imported into Holland by a well known Dutch Alfa Romeo specialist restorer in February 2008. It was registered for road use in Holland with the licence plate AM-71-62.
- The Dutch specialist sold the car to a Gentleman in Jersey in January 2009. Prior to the car leaving the specialist they carried out a number of restorative works to it which included the following: a bare metal repaint in the original colour, new seat covers in the original colour, a new windscreen, new carpets and rubber mats, a new convertible roof, and re-chromed bumpers, grille, and other fittings. Mechanical work included an engine rebuild with new pistons and liners, an overhaul of the gear box and a new clutch, a re-cored radiator and a new water pump, new coolant and fuel hoses, a new exhaust system, repainting of the wheels and new Pirelli tyres and hub caps.
- The car arrived in Jersey towards the end of February 2009 and was registered there for road use in April 2009 with the licence plate J-6050.
- After a period of enjoyment the car was placed in storage at the end of 2010, but in January 2014 it was removed from storage and recommissioned for further use. When the summer's motoring season drew to a close we acquired the car from a colleague of ours and friend of the Gentleman and imported it into England.
- This car is in superb condition as can be expected after so much work by a well-known specialist, and as we have obtained UK road registration it is ready to be enjoyed by a fortunate new owner.