1964 Alfa Romeo Giulietta 1300 Sprint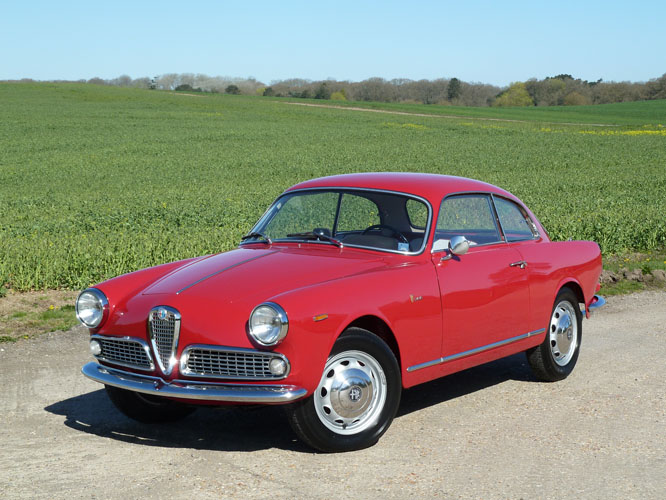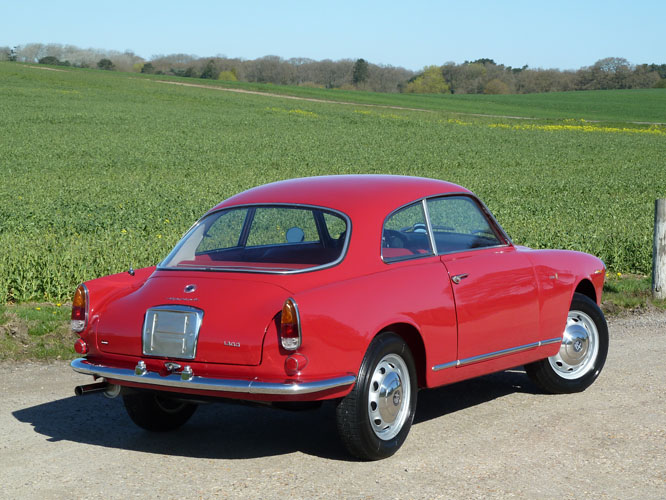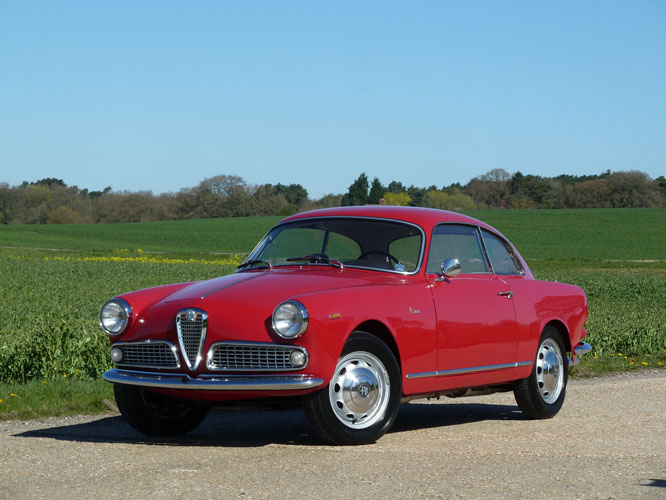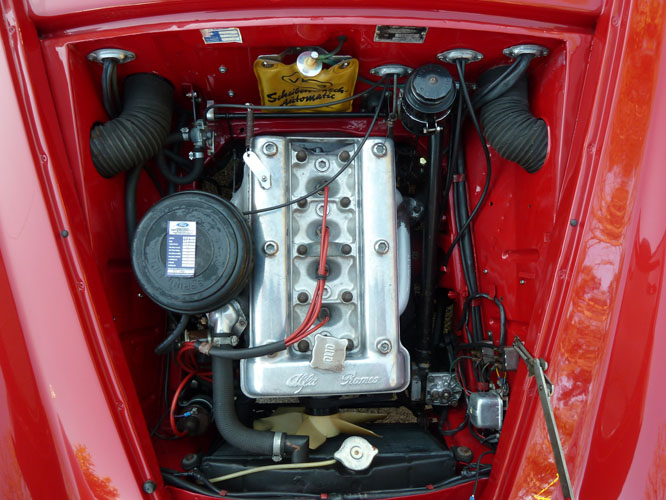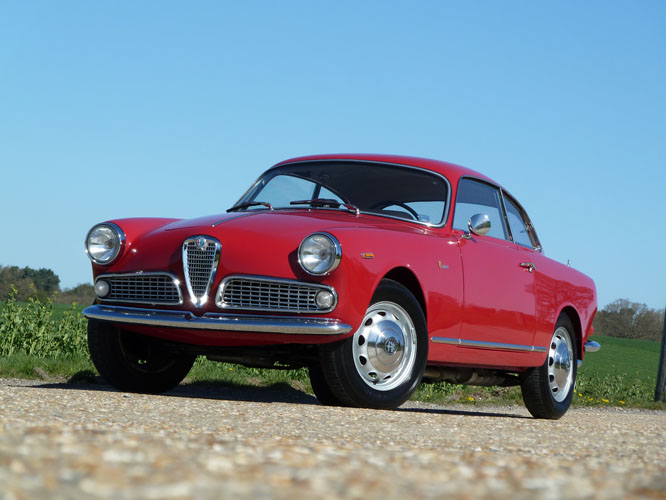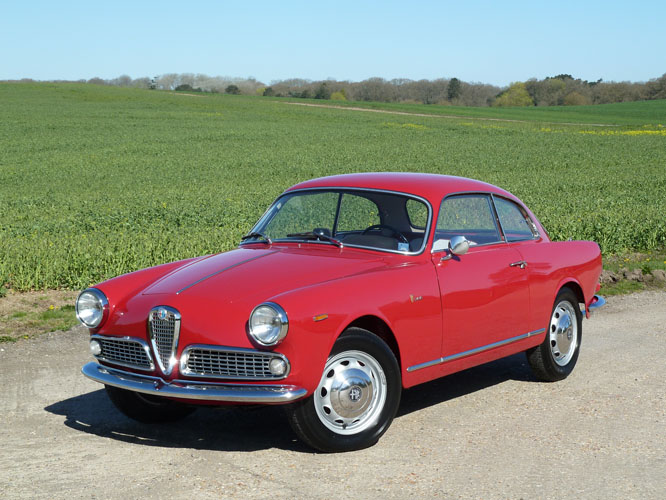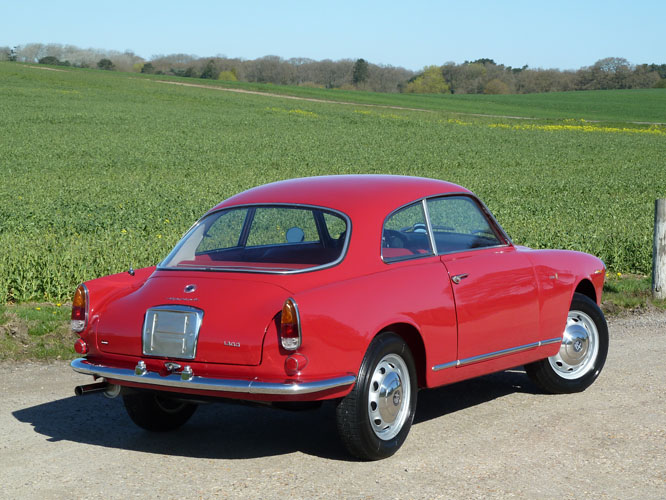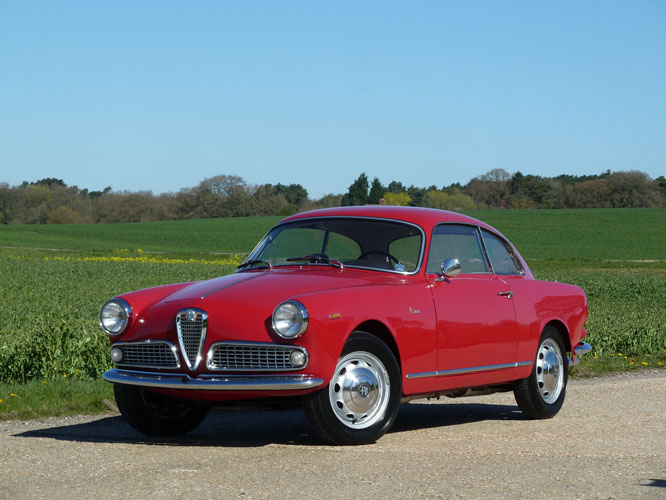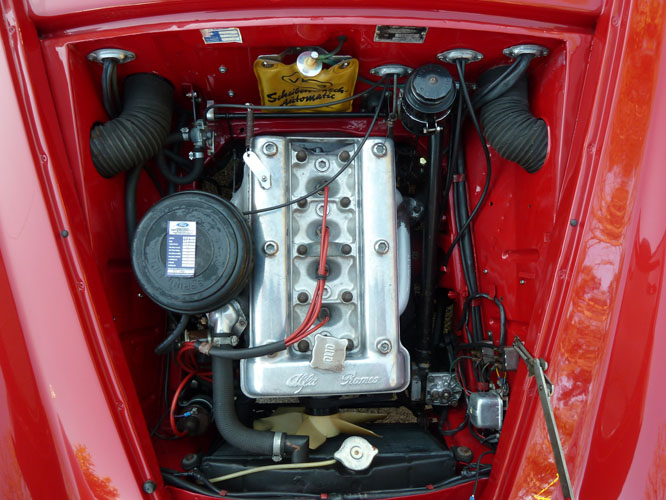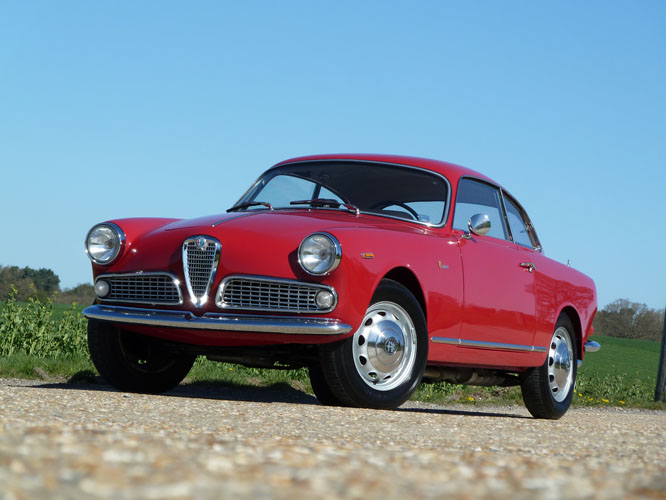 1964 Alfa Romeo Giulietta 1300 Sprint
Engine: 1290cc twin-cam four cylinder
Transmission: 4 Speed Manual
Year: 1964
Registration: YRL 185C
Mileage:
Exterior Colour: Alfa red
Interior colour and material: Red and grey vinyl / cloth
VIEWING BY APPOINTMENT ONLY PLEASE
- According to the Alfa Romeo Museum archives this car was manufactured on November 20th 1964 and invoiced by the factory to their dealer in Busto Arsizio (near Milan) on April 12th 1965.
- This is a very rare car being one of only 1,900 Giulietta 1300 Sprints made in total, and one of only 1,282 made in 1964. The Giulietta 1300 Sprint (rather than the Giulietta Sprint which also had a 1300 engine!) was a re-introduced model that was manufactured only in the years 1963, 1964, and 1965. It shared the same 80bhp engine and four-speed gearbox of the earlier Giulietta Sprint but had front disc brakes as standard.
- We were informed by the vendor in Italy when we purchased this lovely car that it was restored in Italy some time around the year 2010, possibly a little before or afterwards. There are some photographs on file showing the work being carried out, and it was obviously done to an extremely high standard as the car is still in superb condition.
- Previously registered in Italy as BS 919247.