1956 Alfa Romeo Giulietta Sprint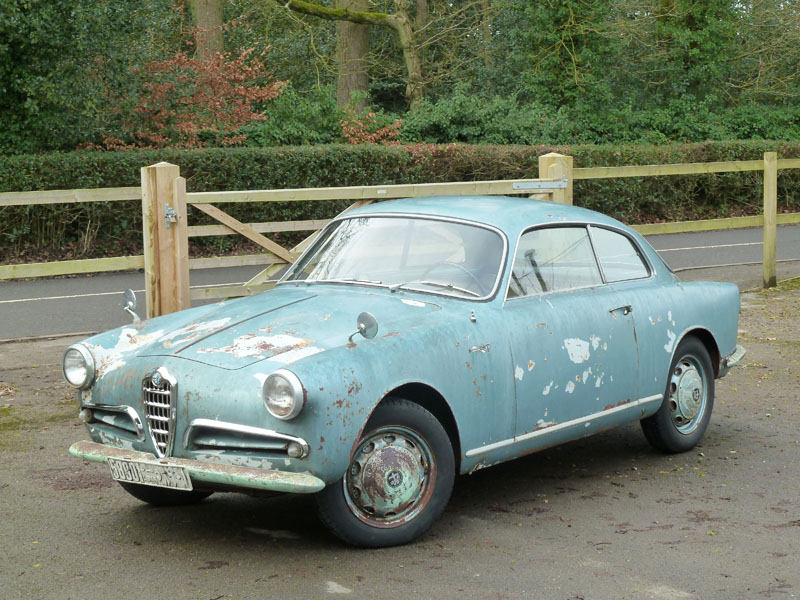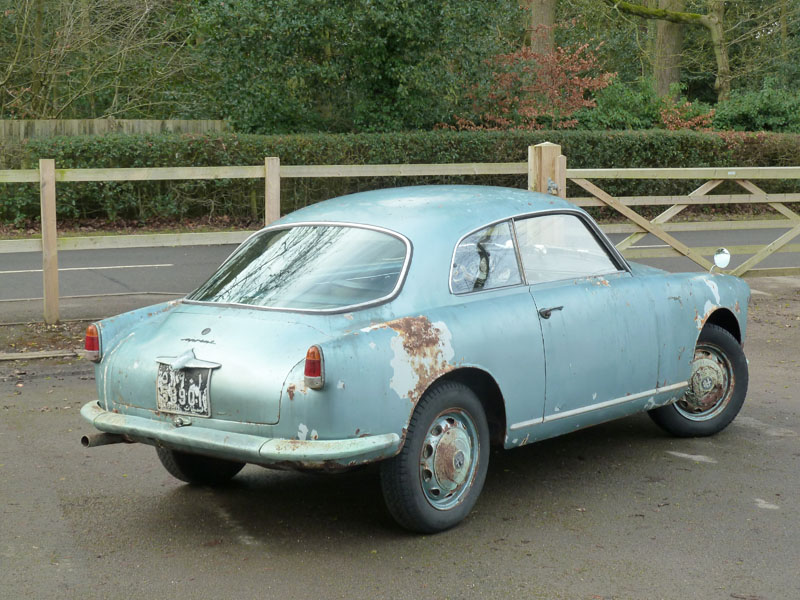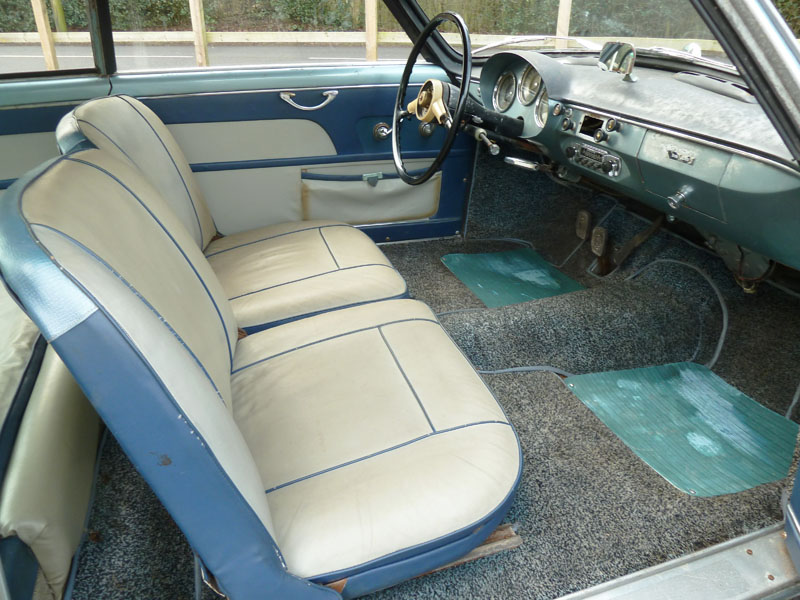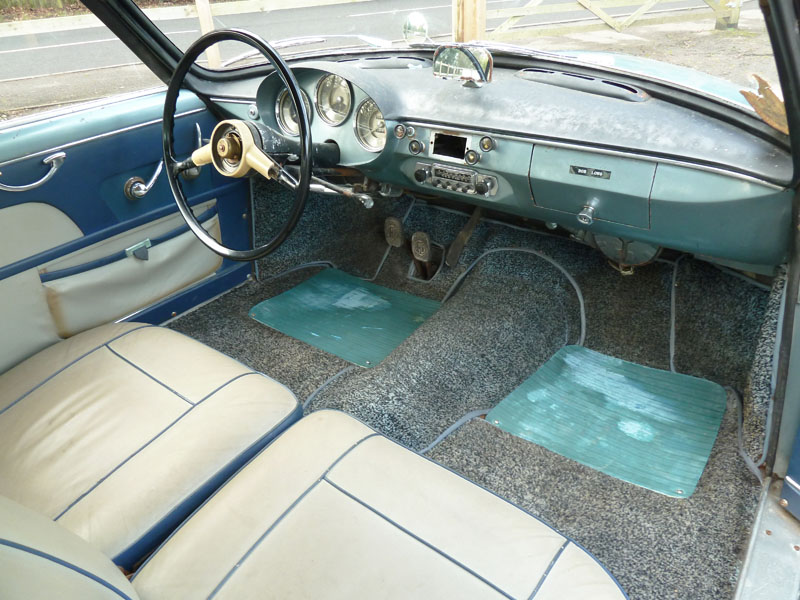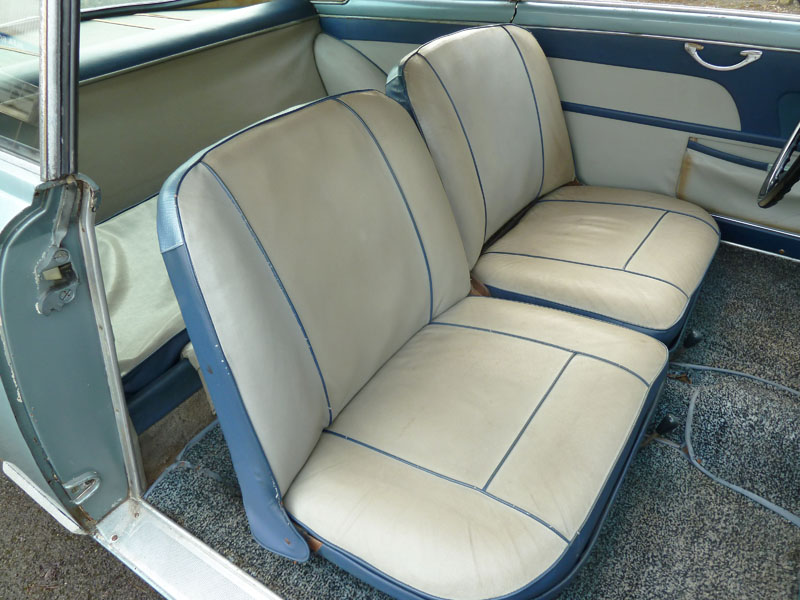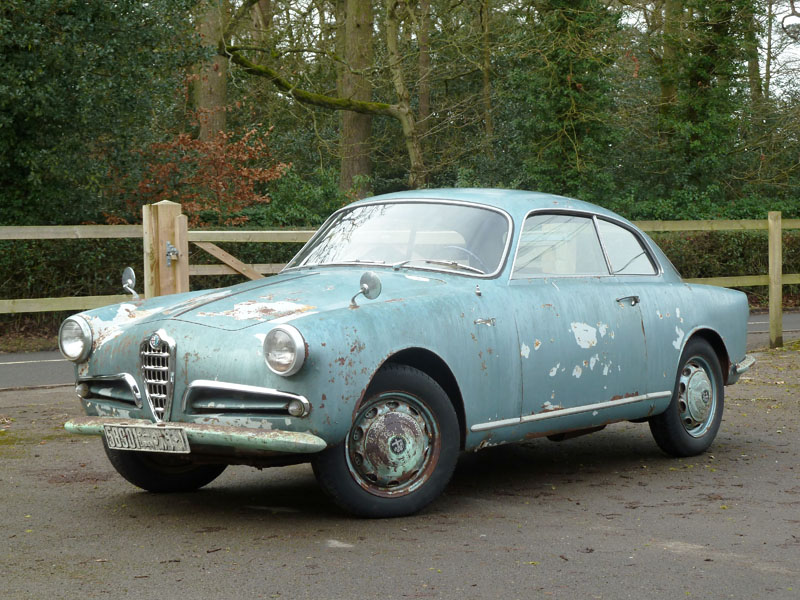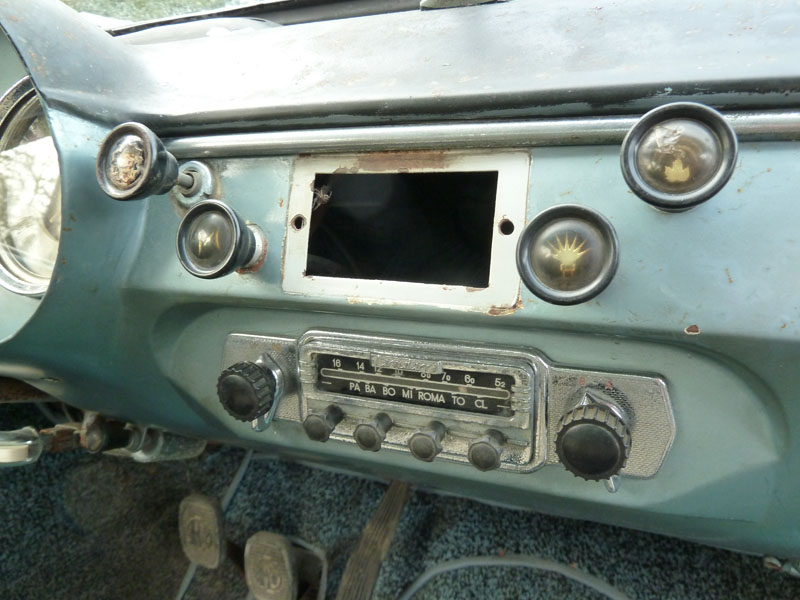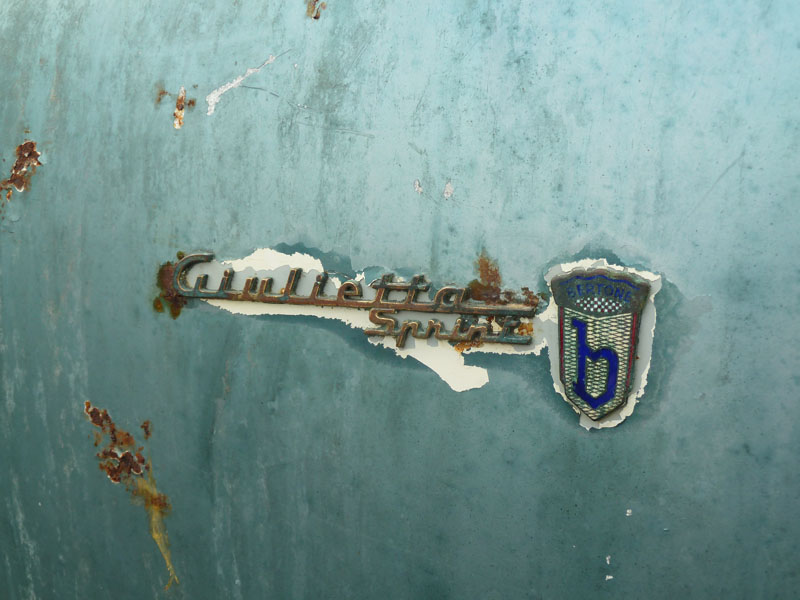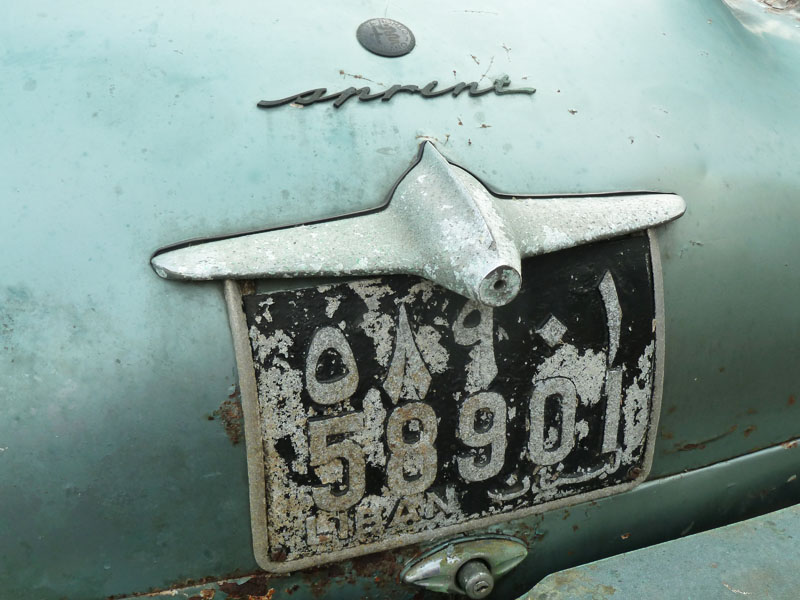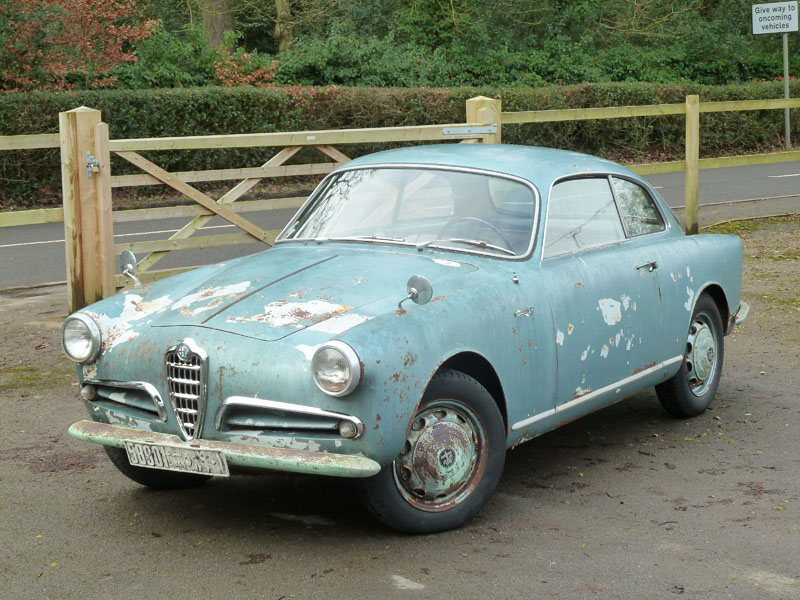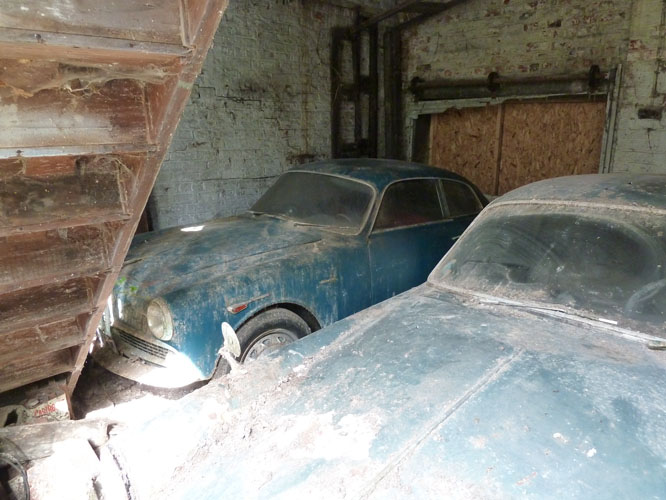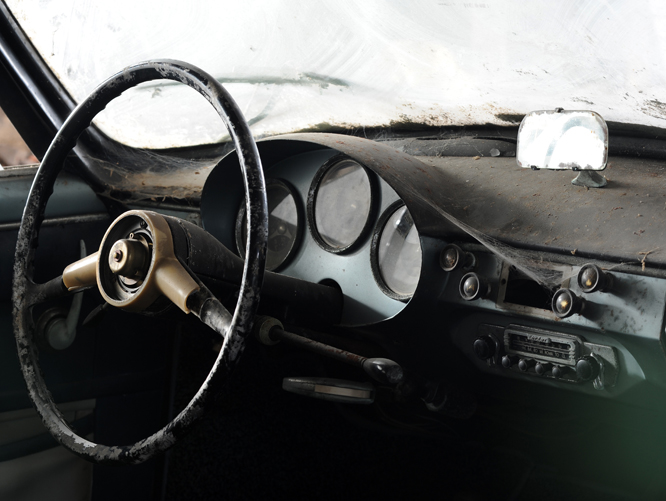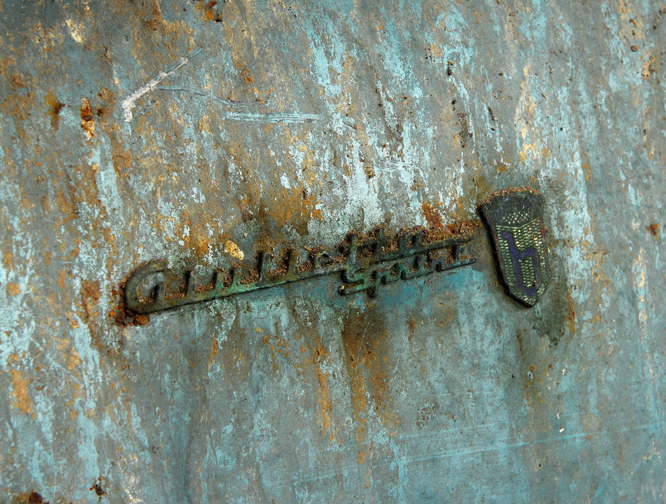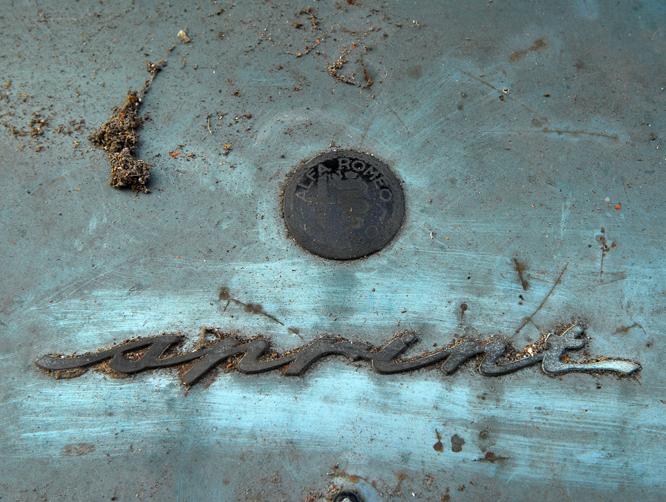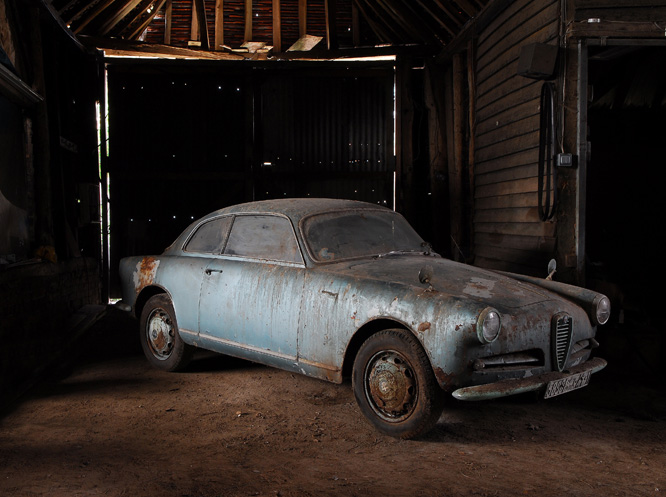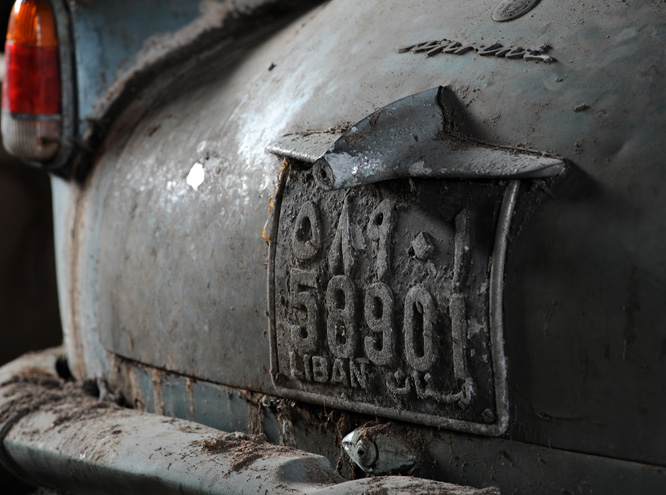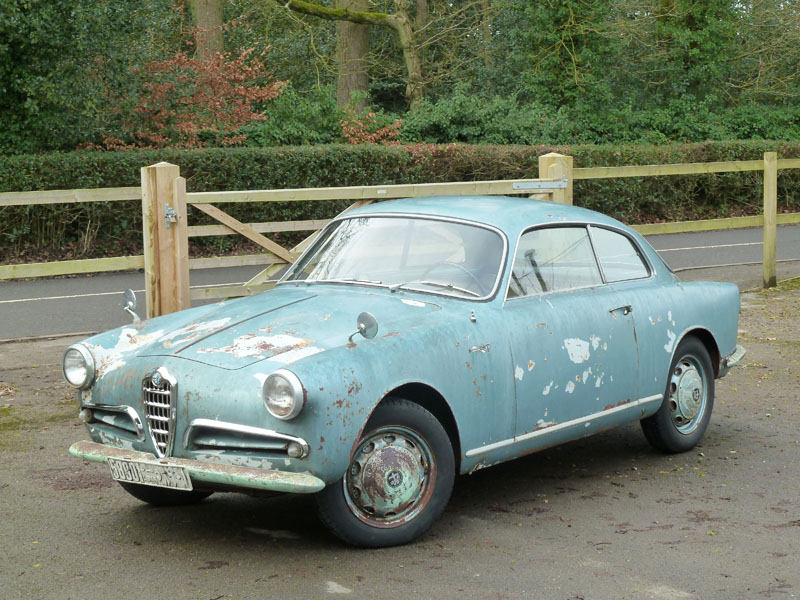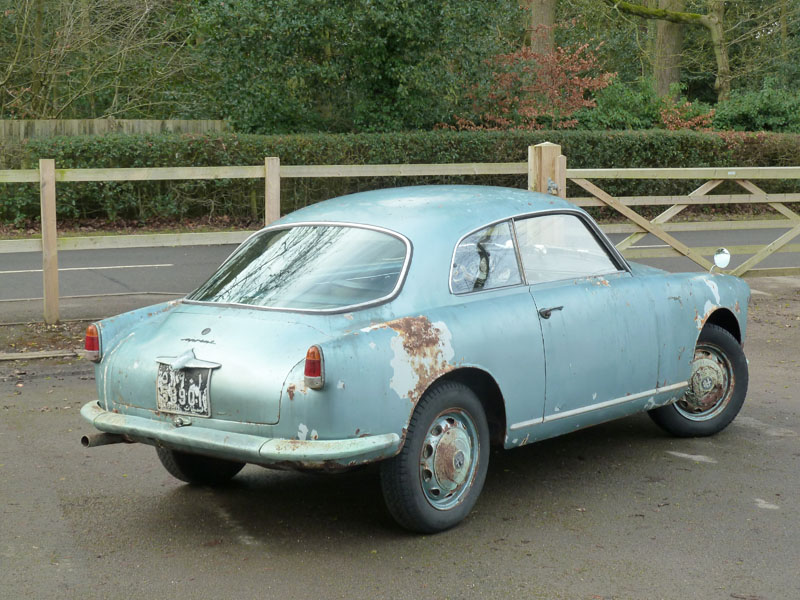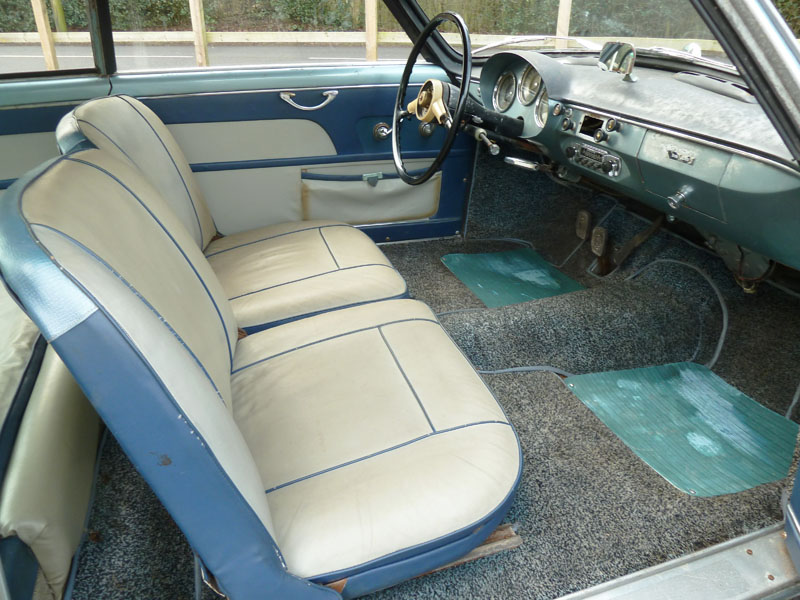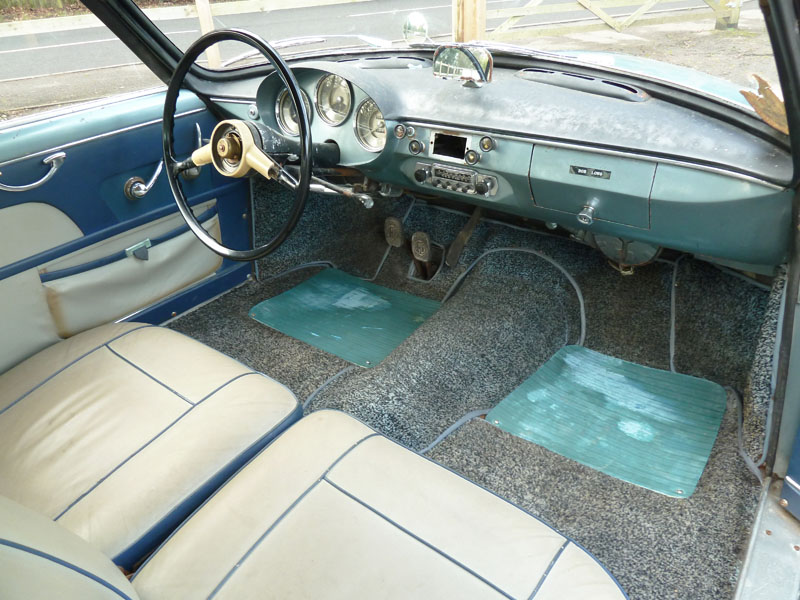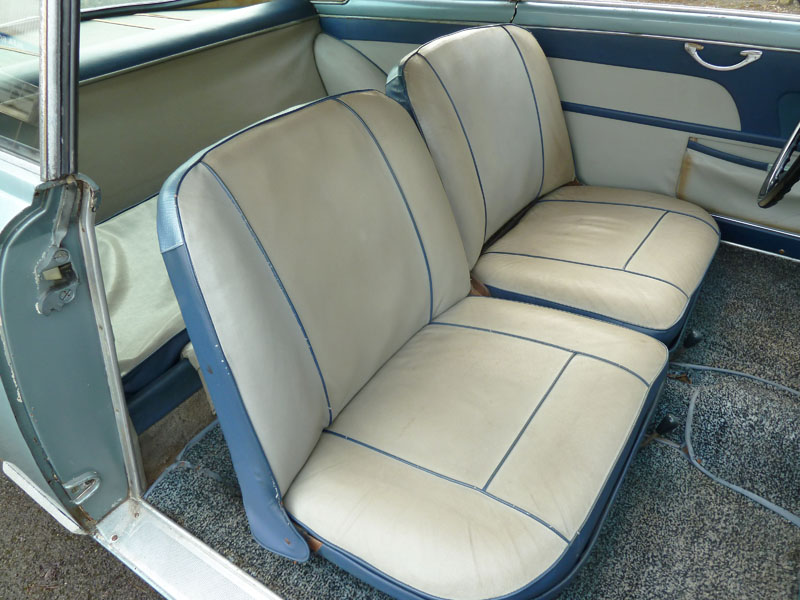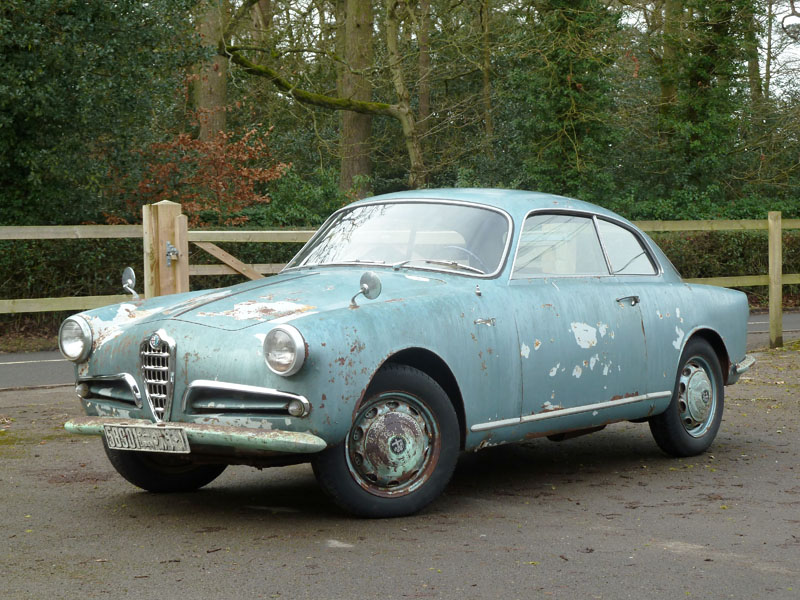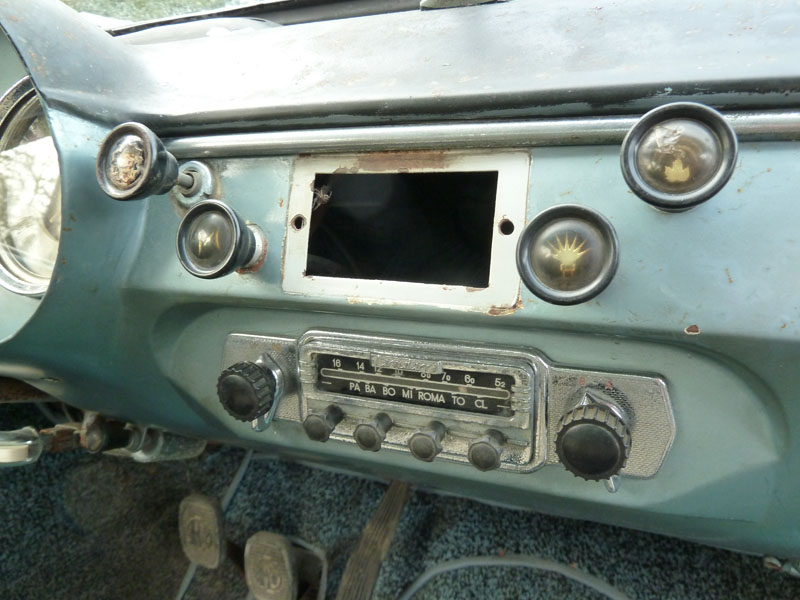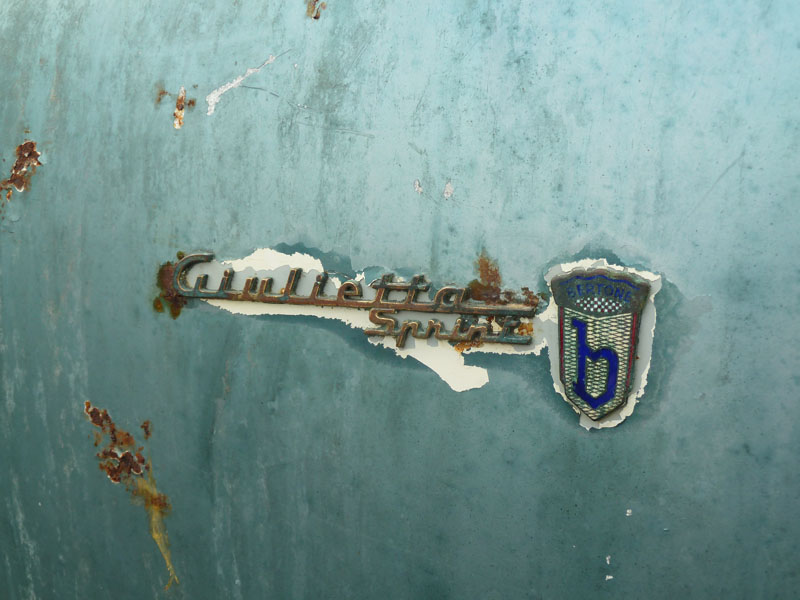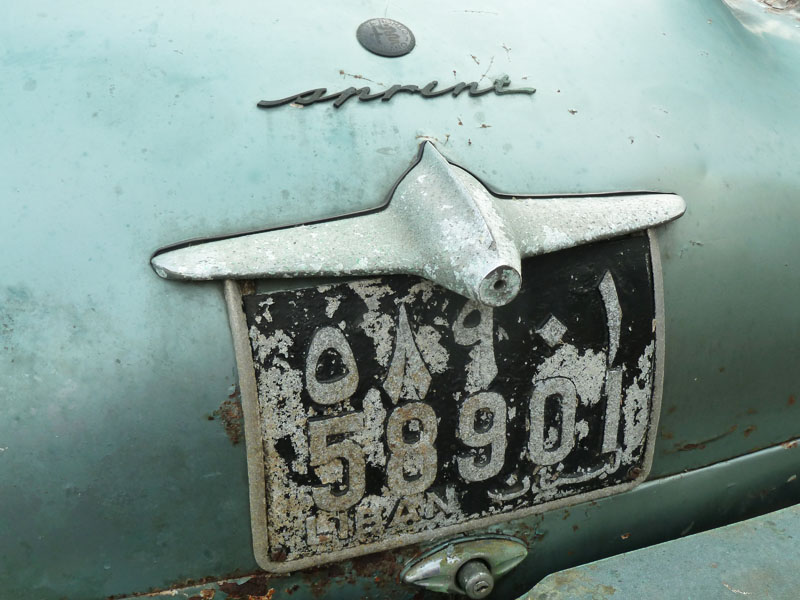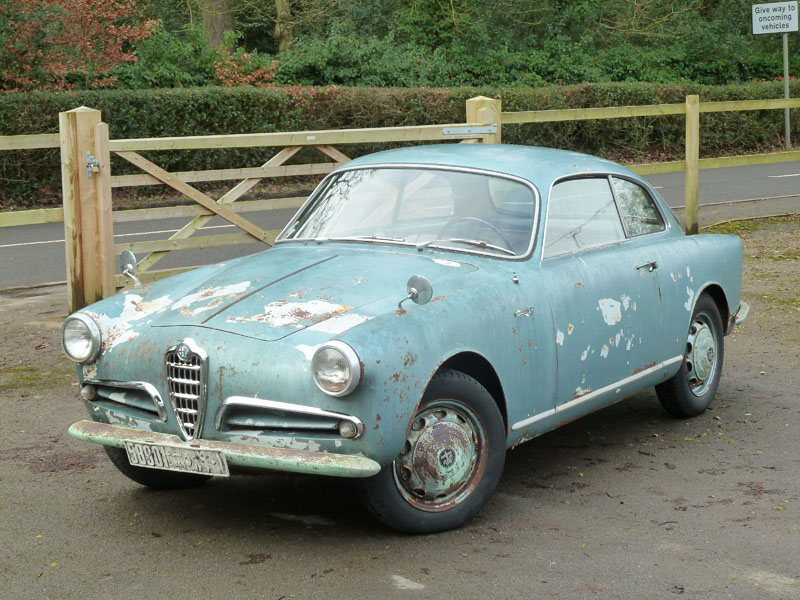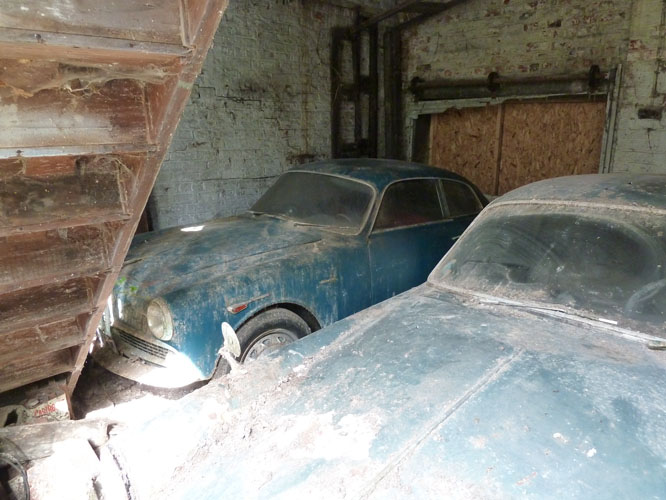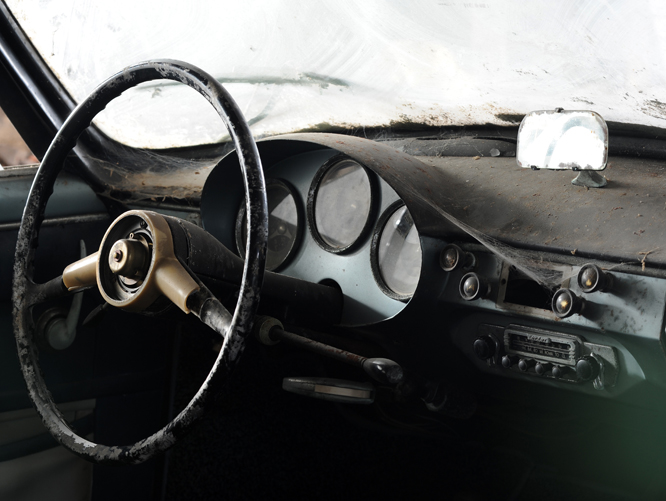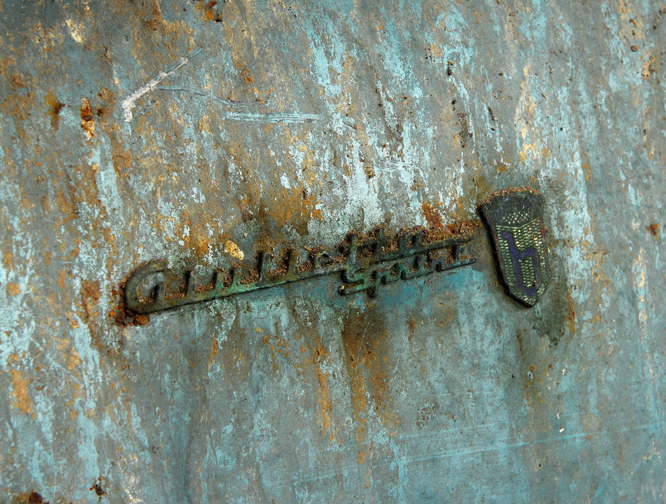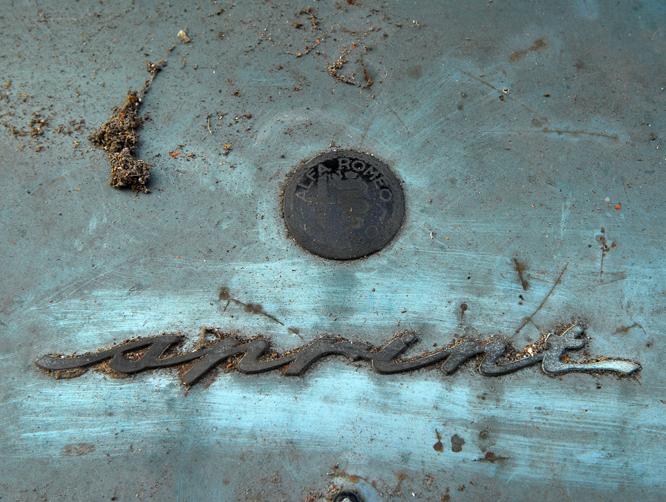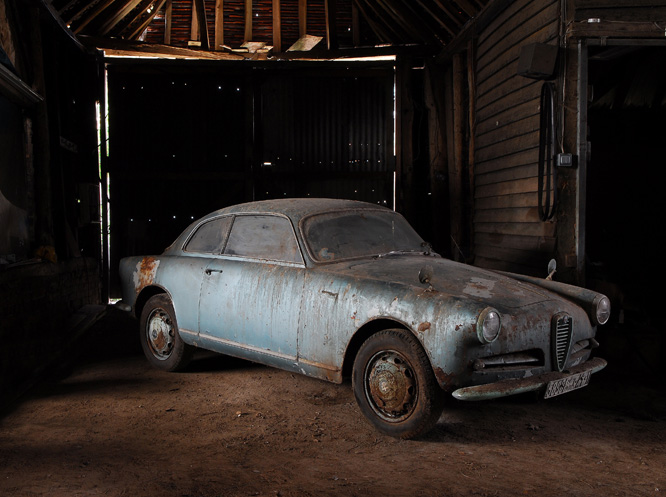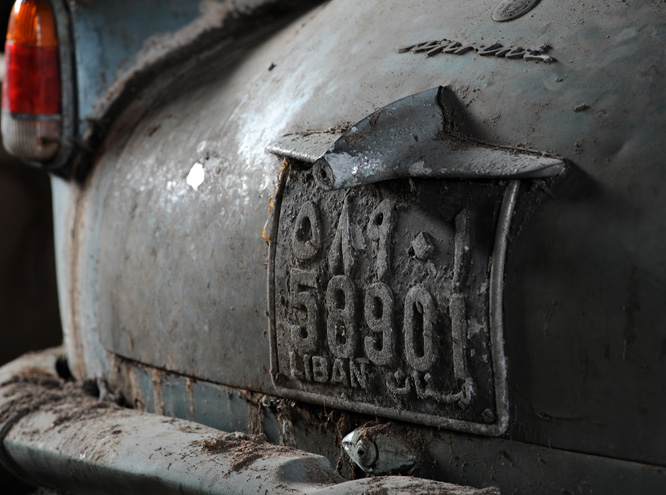 1956 Alfa Romeo Giulietta Sprint
Engine: 1290cc twin-cam four cylinder
Transmission: 4 Speed Manual
Year: 1956
Registration: 921 YUY
Mileage:
Exterior Colour: Light grey
Interior colour and material: Grey and blue vinyl
VIEWING BY APPOINTMENT ONLY PLEASE.
- According to the Alfa Romeo Museum archives this early 750B series Sprint was manufactured on July 16th 1956 and sold new in Beirut, Lebanon on August 7th 1956. The original paint colour was grigio chiarissimo (light grey).
- We believe that this beautiful Giulietta was owned by Dany Chamoun while he was studying at Loughborough University in the late 1950's. Dany was the son of the then President of Lebanon, Camille Chamoun, and as the car was sold new in Lebanon it is expected that he brought it with him when he came to England. There is a sticker in the windscreen from the Grossglockner pass in Austria and we have been informed that Dany drove the Sprint to and from England and Lebanon on at least two occasions. What an incredible journey that would have been. Despite requiring a thorough restoration, the car is in an incredibly original condition with the lovely and rare original grigio chiarissimo colour appearing in places where the late 1950's repaint is peeling off. The original engine and interior remain installed in the car and it even still has its original Lebanese licence plates fitted that display 58901 LIBAN, as despite living here for nearly all of its life it had been in storage in York since around 1960 until we acquired it in August 2013.
- We received a telephone call in August 2013 from a relative of a deceased Gentleman in York who was acting on behalf of several family members, and he informed us that he had found two old Alfa Romeo cars in the garage of his late relative, Sergeant (RAF) John Robert Granville "Bob" Long.
- When we visited York to inspect the cars we found that the house and garage were in quite a state of decay as Sergeant Long had become a recluse many years ago and moved into a care home in about 2005, passing away in April 2012. His garden had not been attended to for several years and trees had to be cut down in order to access the garden and garage.
- The cars turned out to be Giulietta Sprint Normale models, the car shown here and another later one that was built in May 1960 and sold new in England with the registration 9850 TJ (we sold this car shortly after acquiring it).
- How the cars came to be in the garage and how long they had remained there idle is somewhat of a mystery. Our research into the 1960 Sprint revealed that Bob had possibly purchased it in the late 1960's and used it until the early 1970's before parking it in the garage beside the 1956 Sprint. It is this earlier car that is a bit more intriguing.
- We were able to discover some information about Bob from both his relatives and a friend of his that kindly made contact with us following our plea for information in the January 2014 edition of Classic & Sportscar Magazine.
- Bob joined the RAF in July 1946 when he was 18 years old and retired when he was 40 years old in August 1968, by which time he was an electronics engineer. Bob's final overseas posting was in RAF Akrotiri in Cyprus which ended in August 1966, after which he was stationed at an RAF base in Yorkshire until his retirement, and he never worked again.
- When Bob retired from the RAF he moved into his Mother's home (where he had been raised) with his German wife Hilda. It is presumed that Bob met Hilda in Germany where he had apparently once been stationed, but they never had any children and were divorced in about 1972. Bob's Mother had passed away in about 1968.
- Sadly none of this explains how, when, or where Bob acquired this 1956 Sprint. Cyprus is not far from Beirut, Lebanon, so if it is not the car that Dany Chamoun owned while at Loughborough University it is possible that Bob acquired the car during his short time in Akrotiri, either in Beirut or in Cyprus. He could also have purchased the car from someone in England, and as we believe it to have been Dany's car we suspect that this is what happened.
- In December 2013 a member of the Giulietta Register in England kindly informed us that a Loughborough University acquaintance of his named Dany Chamoun drove a Giulietta Sprint around in England during the mid-to-late 1950's, possibly on Lebanese licence plates. It was this crucial information that made us feel that this Sprint was the one Dany owned. Soon after university Dany married the Australian model Patti Morgan and Patti owned an Alfa Romeo when they lived in Beirut, one which was described by Australian Women's Weekly in June 1958 as being a pale green colour.
- The Giulietta Register member suggested that we telephoned a Geoff Breakell who organised the Loughborough University Motor Club sprints that took place in Charnwood Forest. Geoff was fortunately easy to track down on the internet as he runs a car racing team with his son James, and we were able to speak to him in February 2015 on the telephone. He informed us that he thought Dany's Sprint was possibly a new car when he brought it to Loughborough and that a relative of Dany's may have had an Alfa Romeo dealership in Lebanon. Geoff stated that during the Sprint's time in England it certainly had Lebanese licence plates fitted and that Dany drove the Sprint to and from Lebanon and England on two occasions. He thought it was very likely that Dany would have driven across the Grossglockner pass in Austria which would explain the presence of the sticker in the windscreen.
- Dany and his rare and expensive Italian sports car were quite a sight around Loughborough and he wanted to show Geoff how well the car went. However Dany's driving was not as good as he probably thought it was and he had a very light collision with another car on the road between Loughborough and Shepshed, roughly at the point that is now crossed by the M1 motorway. Despite Geoff assuring us that the accident was minor, the passenger door managed to pop open and he fell out and rolled across the road! Thankfully the Geoff was unharmed and took no further driving lessons from Dany, and went onto become a successful racing driver of Lotus cars (11,15, 20 and 23B) and also a right hand drive Alfa Romeo Giulia Sprint GTA in the British Touring Car Championship.
- The accident apparently only lightly damaged the front of the car, and as far as we can tell it there are no signs of significant repairs. It is expected that it was while the car was being repaired that its original light grey colour (code AR 706) was covered over with the metallic blue-green that it wears now. The original grille was probably damaged which is why it was replaced with a later (post 1959) version that the car still wore upon our acquisition of it, either because an original was not available or to modernise the appearance of the car.
- The radiator in the car has a plaque indicating that Northern Radiators of Leeds, York, and Bradford carried out a repair on it. The son of the founder of Northern Radiators very helpfully and kindly informed us in December 2013 that the plaque on the radiator dates from around 1959 or 1960. If we presume it is the car's original radiator, then this dates the car as being in England in the late 1950's and early 1960's and it is very likely that the radiator repair was related to the change of grille and repaint.
- There are so many unanswered questions and possibilities as to how such a beautiful and rare car came to be in England and then sit seemingly unused in a garage for so many years. If anyone has any photographs of John "Bob" Long and his Giulietta Sprints, Dany Chamoun's Sprint in England, and Patti Chamoun's Sprint in Lebanon, we would be extremely grateful to receive copies of them please. Seeing photographs may help us to answer some questions.
- The staged photographs on this website page of the Sprint in a timber barn were taken by Michael Ward of Auto Italia Magazine. We initiated this photo shoot as we felt it was very important to record the fifty years worth of grime that the car had accumulated during its storage. This sort of condition can only be achieved over time and cannot be replicated, and in this day where it is easier to find an impeccably restored car than an original unrestored one, we felt it was important to document this car carefully before we cleaned it. The car has since been fully cleaned and is in quite a remarkable condition considering its Yorkshire storage conditions, appearing to be totally original except for the paint, even retaining its original engine. The panel fit and wheel arch lips are of a quality of perfection rarely seen on restored cars. It is a rather special car indeed.
- We gained UK road registration for the Sprint in December 2013 with the plates 921 YUY, and sadly sold it in February 2015 due to storage space restrictions.