1960 Alfa Romeo Giulietta Sprint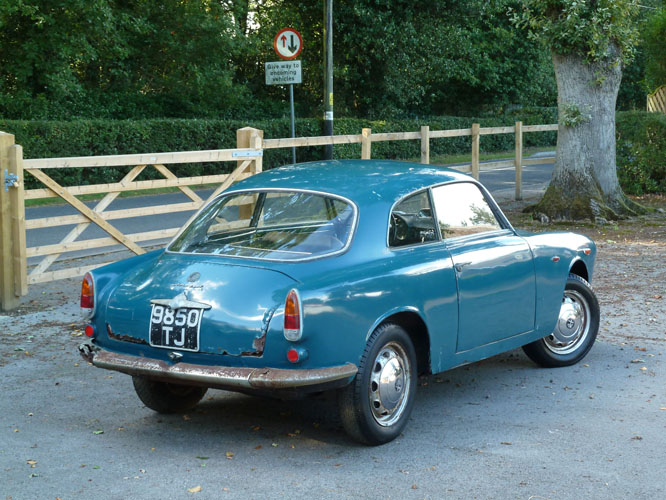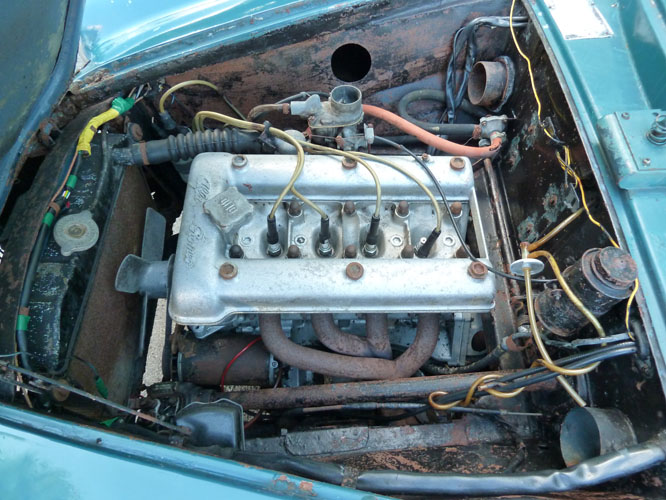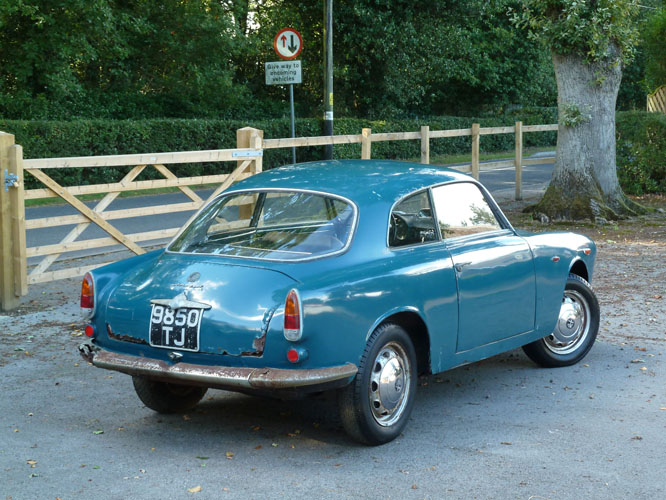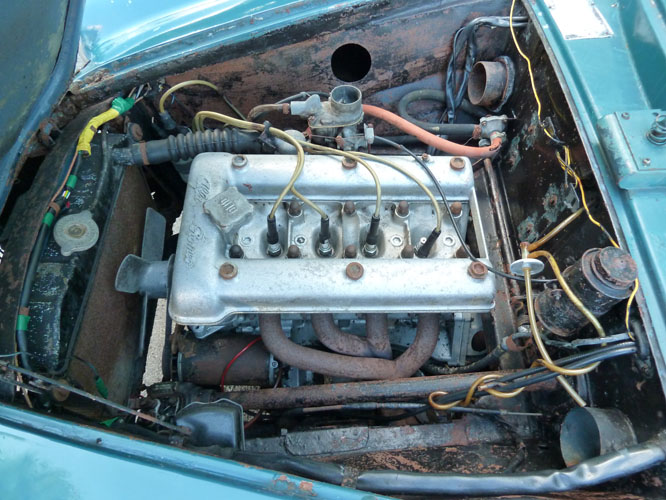 1960 Alfa Romeo Giulietta Sprint
Engine: 1290cc twin-cam four cylinder
Transmission: 4 Speed Manual
Year: 1960
Registration: 7850 TJ
Mileage:
Exterior Colour: Tornado blue
Interior colour and material: Grey cloth / vinyl
VIEWING BY APPOINTMENT ONLY PLEASE.
- According to the Alfa Romeo Museum archives this car was manufactured on May 6th 1960 and sold new to Thomson and Taylor of Surrey, England, the Alfa Romeo importer for England at the time. The original paint colour was Tornado Blue, which is similar to what it is now.
- We recently acquired this car from a deceased's estate in York. Being an estate sale there was no history or documentation passed to us with the car and so sadly very little is known about it. We have been in contact with the Lancashire Archives department as the letters TJ on the number plate are a Lancashire County Council issued plate. With their kind assistance it appears that the car was still in use in the Lancashire area until about 1967, after which it was recorded by York County Council in 1971. We expect that it was around this time that the car came off the road and was placed into a garage. It was to sit in the same garage until we acquired the car.
- The car is mostly complete and certainly would not be descibed as a basket case, although it is obvious that a lot of work will be needed to get the car back on the road. The car does need a full restoration, both to the body and to the mechanics. The car will be sold as seen and we do not do restoration work.
- This will make a rare and exciting project for someone, and possibly with some investigation the history of the car could be uncovered.