1966 Alfa Romeo Spider 1600 Duetto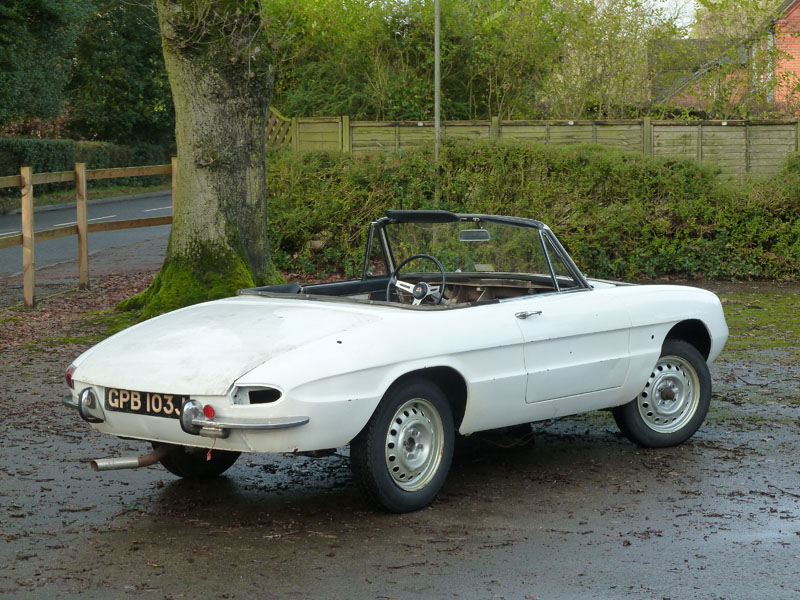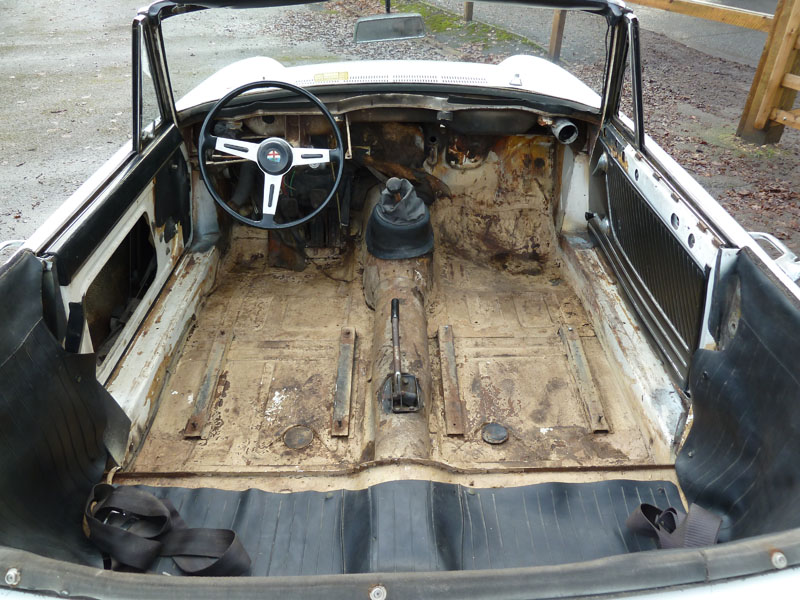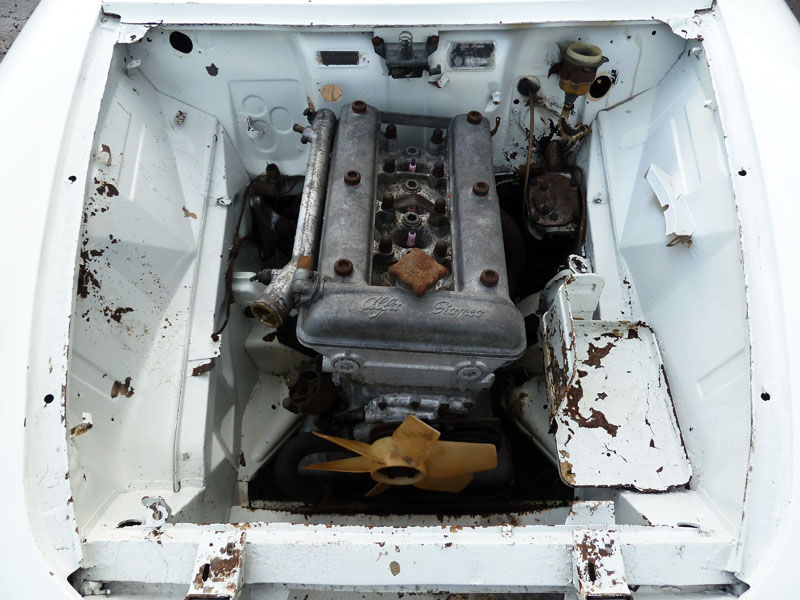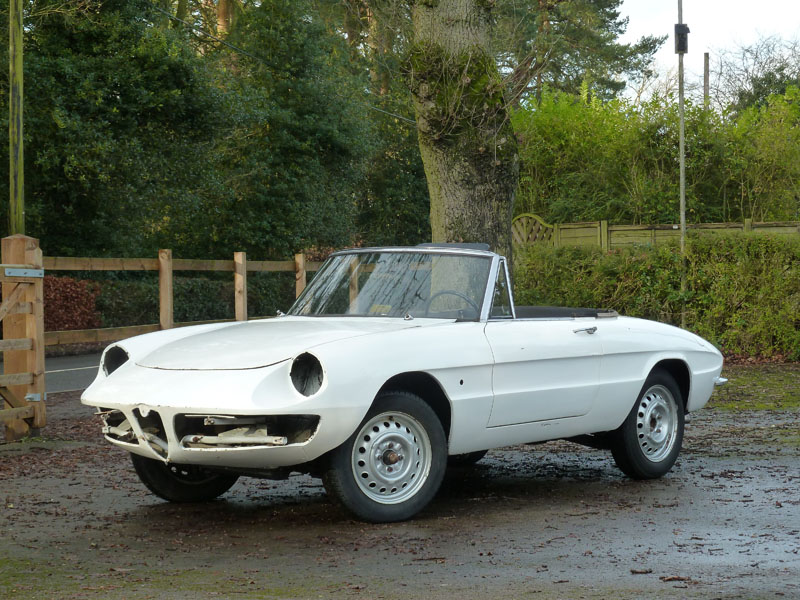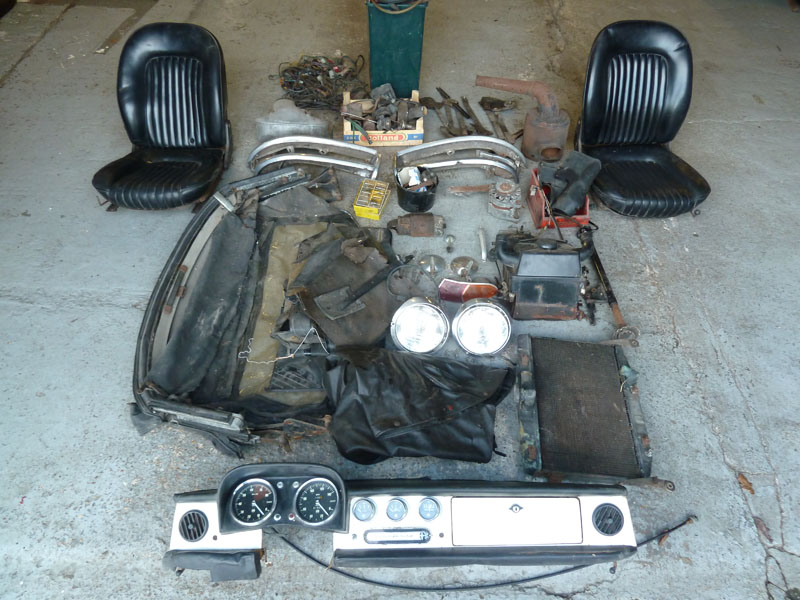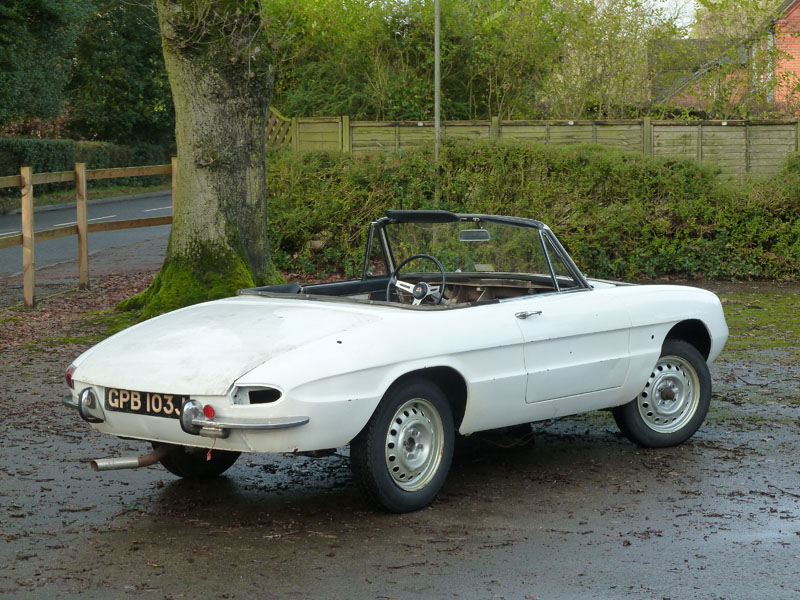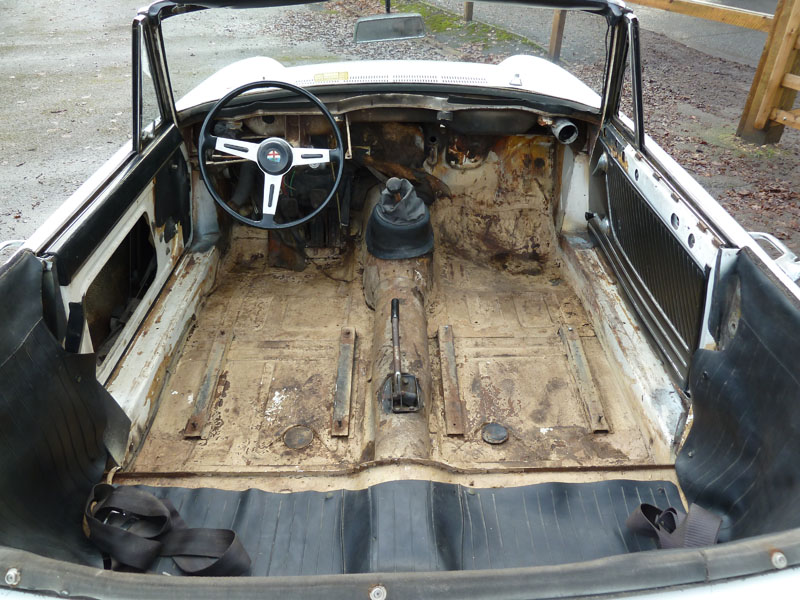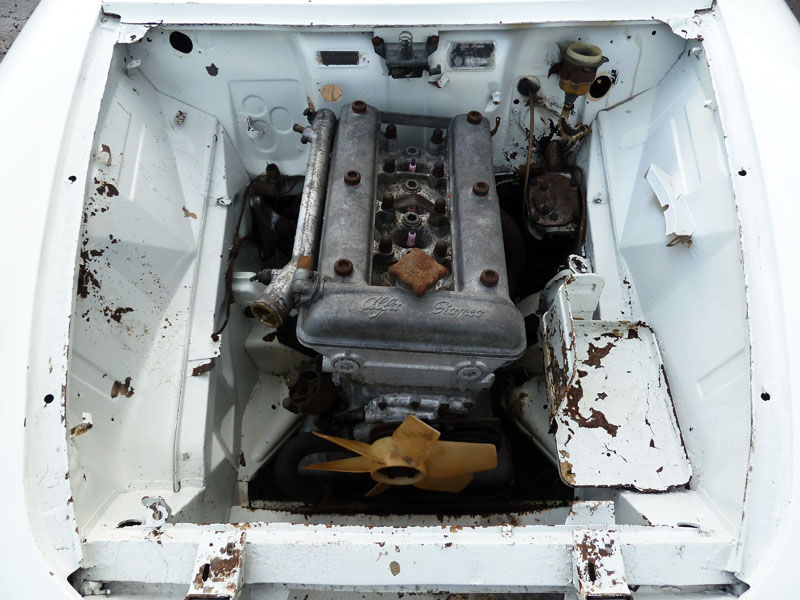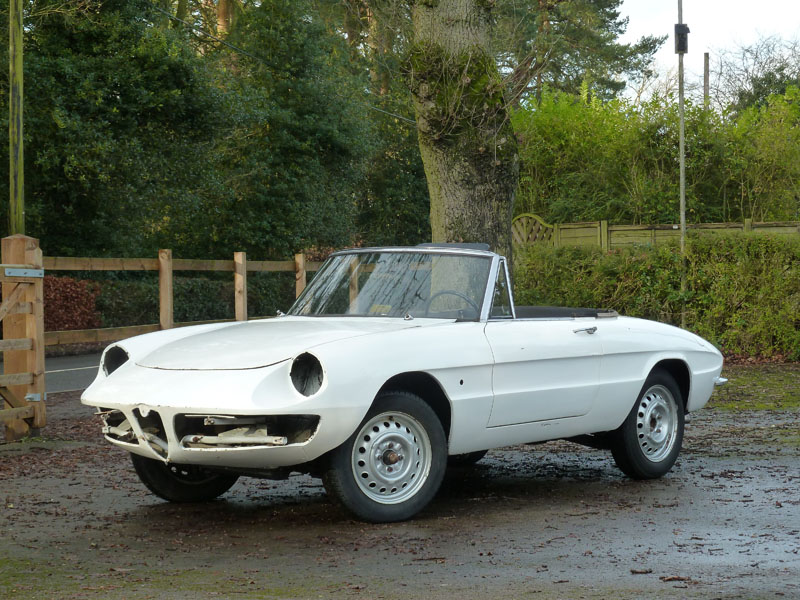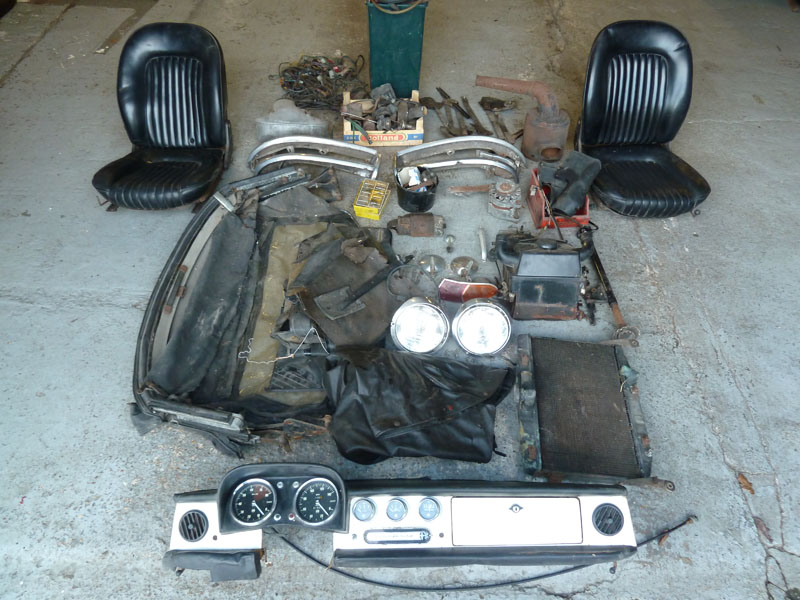 1966 Alfa Romeo Spider 1600 Duetto
Engine: 1570cc twin-cam four cylinder
Transmission: 5 Speed Manual
Year: 1966
Registration: GPB 103J
Mileage:
Exterior Colour: Farina white
Interior colour and material: Black vinyl
VIEWING BY APPOINTMENT ONLY PLEASE.
- This Spider was purchased by us in July 2012 when we purchased it from the daughter of the cars second English owner. It was sold in January 2014 due to the loss of its storage space.
- According to the Alfa Romeo Museum archives this Spider was manufactured on May 17th 1966 to American specification and sold new in London, England, on June 3rd 1966.
- A copy of the original hand-written registration document that is on file shows the car was imported into England and first registered here on June 15th 1971 by a Mrs Eunice Beharrell. We expect (although we do not know for certain) that when it was sold new in England in June 1966 it was done so as a Tax Free sale and promptly exported, possibly by a member of the Armed Forces stationed abroad. To aid this theory there is a note on the copy of the original registration document that mentions Customs Duty and Purchase Tax.
- In August 1972 the car was taken in part exchange for another car at a garage in Reading, Berkshire, called Ormsby Cars. This Citroen dealership was owned by Jack Hill who also owned the nearby FIAT dealership.
- Mr Hill registered the car in the name of his company (Ormsby Cars) and initially intended to send it to the Spanish island of Menorca where his Daughter Jacqueline was working, but insurance complications meant that the car remained with him in Reading.
- When Jacqueline returned from Menorca and later became married, she used the car as her own although it remained registered to her Fathers company where she worked.
- It appears that the car was taken off the road in around 1982, as according to the DVLA this is when it was last licensed for road use. It is not known why the car was placed into dry storage Jacqueline's late husband made attempts to restore the car but sadly made little progress.
- The original engine (according to the original registration document) is still fitted to the car. Both the body and the mechanicals of the car require a full restoration and rebuild. The car is missing its carburettors but we believe it is otherwise complete, although we cannot be totally certain. The body is certainly not rotten due to its many years in dry storage and we expect that this would be a very straightforward restoration.