1967 Alfa Romeo Giulia 1300 Ti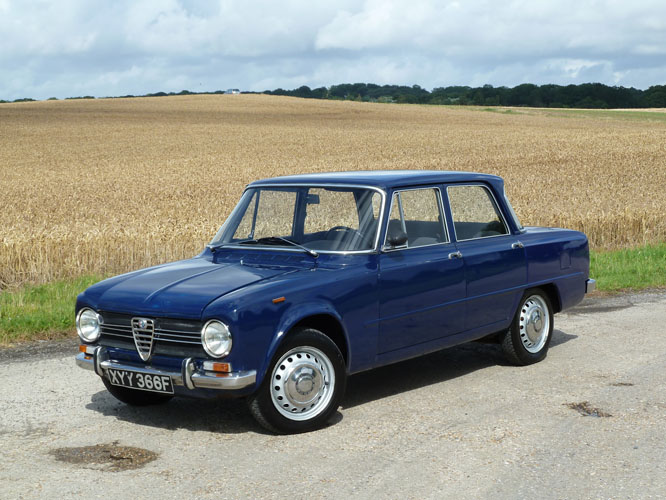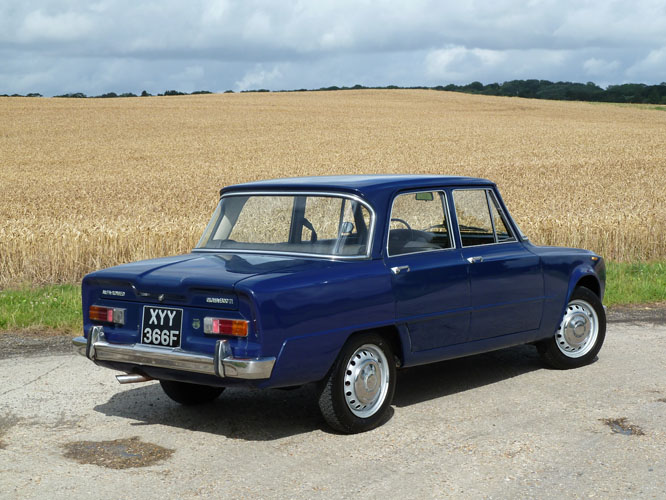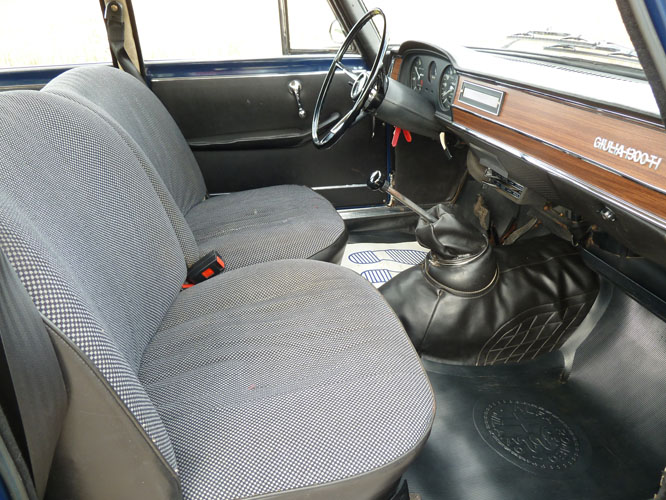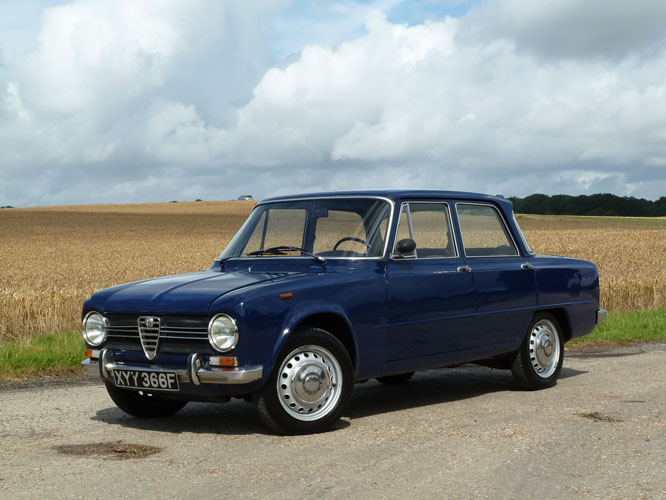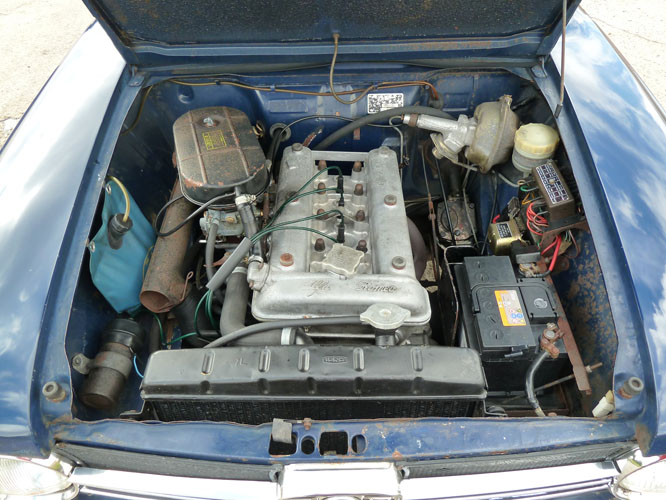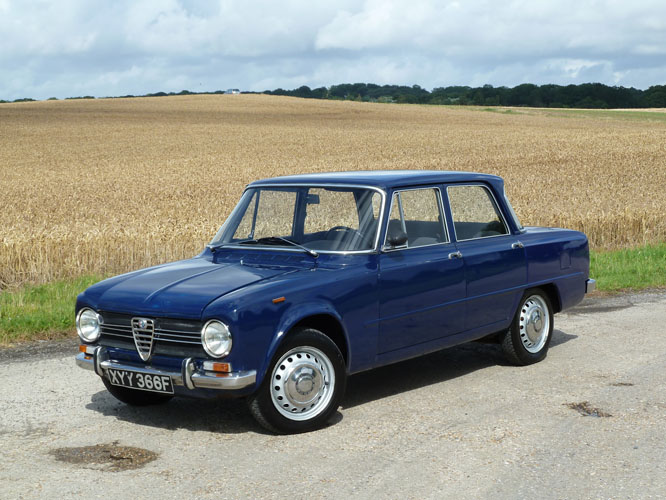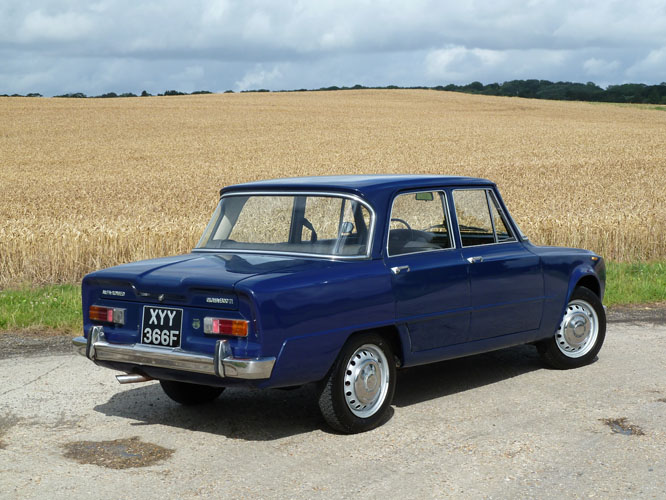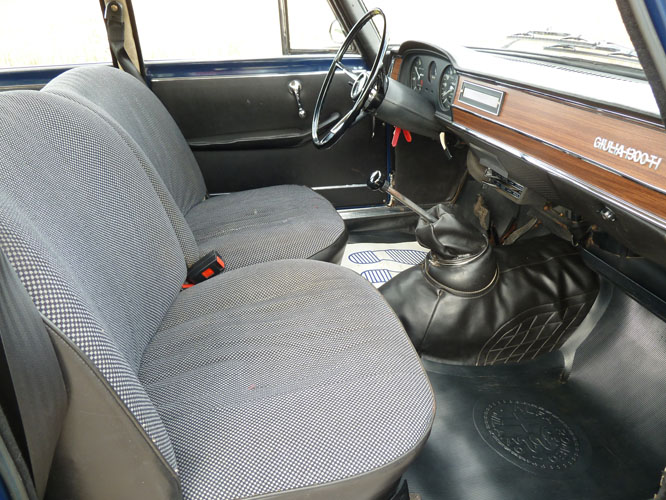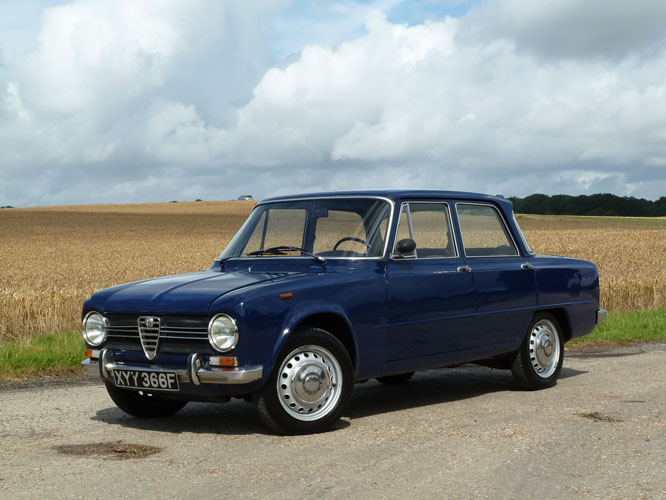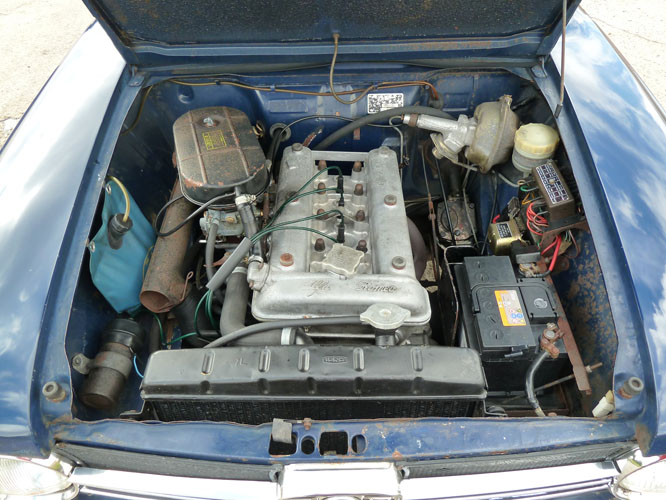 1967 Alfa Romeo Giulia 1300 Ti
Engine: 1290cc twin-cam four cylinder
Transmission: 5 Speed Manual
Year: 1967
Registration: XYY 366F
Mileage:
Exterior Colour: Cobalt blue
Interior colour and material: Grey cloth
VIEWING BY APPOINTMENT ONLY PLEASE.
- Manufactured on November 16th 1967 and sold new on November 30th 1967 in Como, Italy, where it was licenced CO 212407.
- Having apparently been enjoyed by just one owner in Italy, the car was imported into England in early 2006 and road registered here on April 18th 2006.
- We purchased this Giulia Ti off a couple of brothers from Wiltshire, England, who had used the car very regularly and enthusiastically in England and for trips to France and Italy.
- The engine was re-built in September 2006, and again in December 2010.
- A very original car that has never been fully restored, and although the paintwork is tired in places, nothing is hidden and the car has a charming un-messed with feeling.
- The car has an incredibly comprehensive history file from its time in England with invoices for repairs totalling over £20,000, plus its original Italian registration book, service book, and an October 1967 Alfa Romeo dealership directory.
- The car does not have a current MOT and will need work on the body and brakes to pass another one, however the car is certainly not rotten and with a moderate amount of work it can be back on the road being enjoyed. In brief, the major repairs that the car will require are: repairs to the front anti-roll bar mounting points, rear floor pans, one of the jacking points, and one of the sills. This list is not definative.