1971 Alfa Romeo 1750 GT Veloce MkII RHD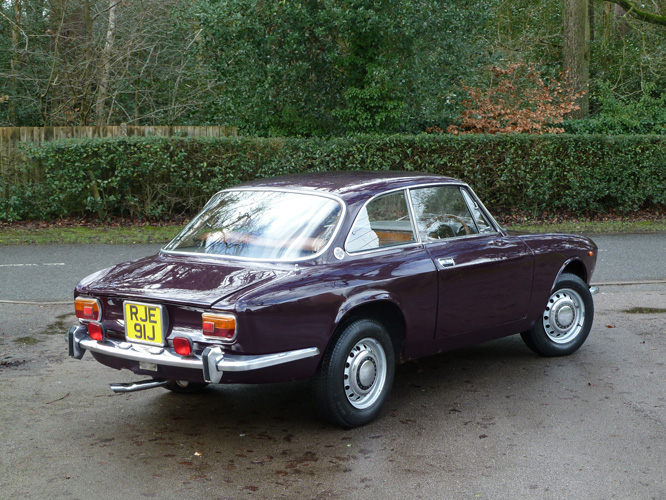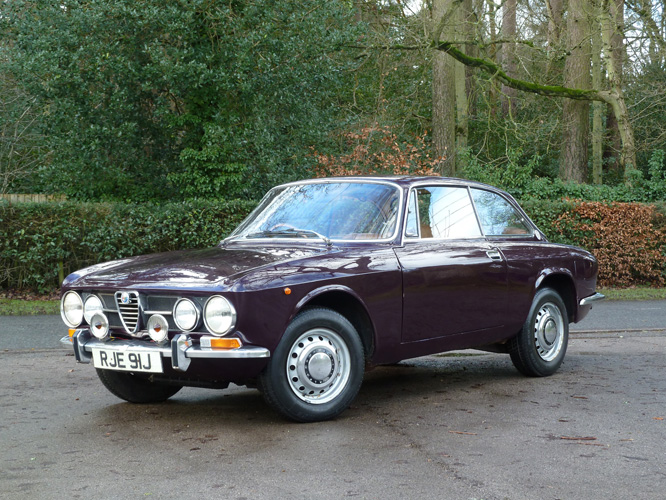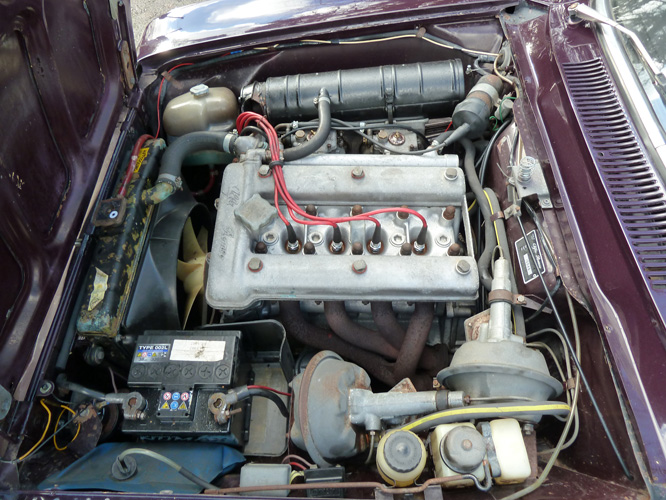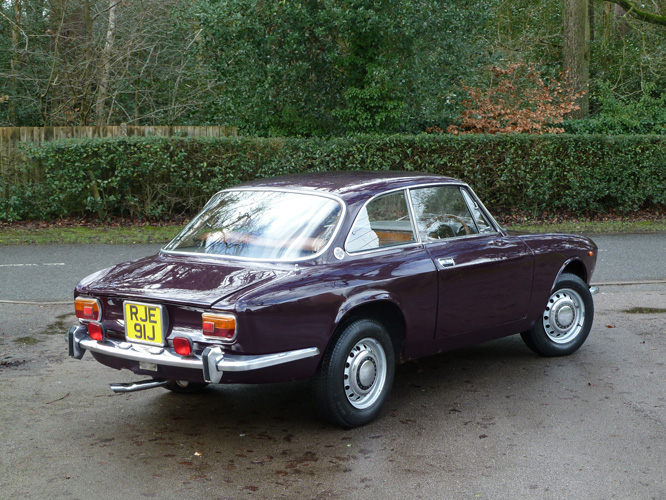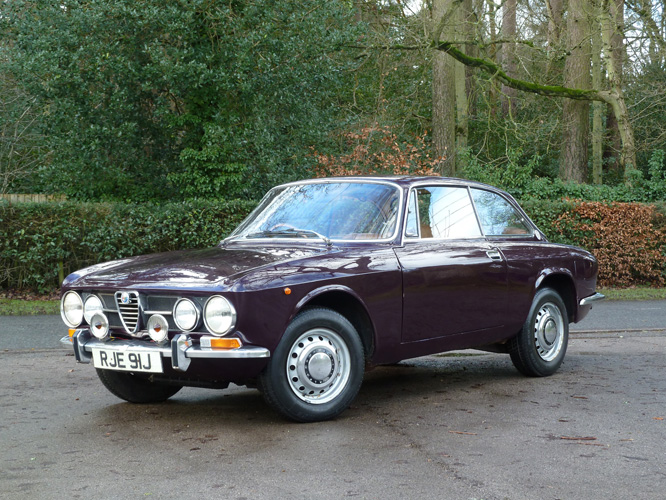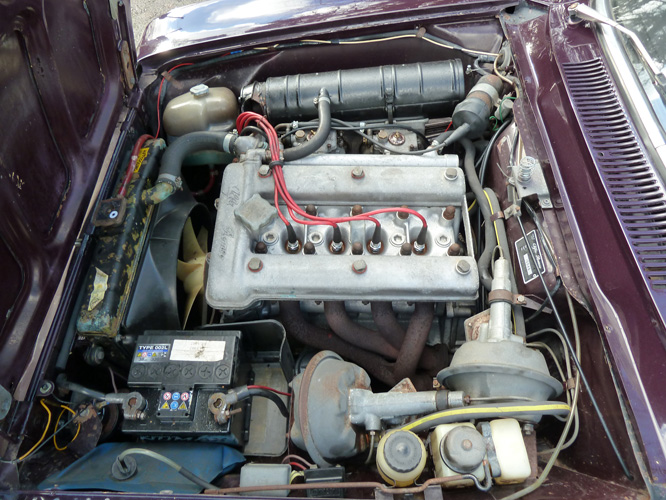 1971 Alfa Romeo 1750 GT Veloce MkII RHD
Engine: 1779cc twin-cam four cylinder
Transmission: 5 Speed Manual
Year: 1971
Registration: RJE 91J
Mileage:
Exterior Colour: Faggio
Interior colour and material: Wild boar tax
VIEWING BY APPOINTMENT ONLY PLEASE.
- Manufactured on March 22nd 1971 as a UK market right hand drive model and invoiced by the factory to Alfa Romeo London on March 24th 1971. The car was painted in Faggio with wild boar Tex interior and first registered in England on June 28th 1971.
- Sold new to B. J. Hodgson Limited of Tavistock Street in Bedford who later passed ownership of the car to Rob Walkers Garage of Bournemouth, Dorset, on April 26th 1973. On September 5th 1973 ownership passed to Viscount Assheton Cross of Chichester, West Sussex. Viscount Cross, who is reported to have been a racing driver, retained the car until December 1976 when ownership passed to his wife, Viscountess Victoria Cross, later of Cullompton, Devon.
- Alan Bennett of BenAlfa Cars in Wiltshire carried out a "bare metal" repaint of the car in its original colour in December 1988 and January 1989. Viscountess Cross was apparently a keen motorsport enthusiast and participant and it is believed that during the restoration she had aluminium doors, bonnet and boot lid fitted to the car, items the car still has. BenAlfa Cars also rebuilt the engine for Viscountess Cross in October 1989 when the speedometer recorded 65,221 miles. The speedometer now records 66,615 miles. Although it is unknown if that is the true distance that the car has covered or not, the engine number matches now what was recorded as being in place on the copy of the original registration document that is in the history file.
- There is a copy of an auction catalogue page in the history file that features the car after its sale by Viscountess Cross in late 1989. In the lot listing it states that "The car has competed at the Brighton Speed Trails on many occasions and in 1975 won its enthusiastic owner the Betty Haig Trophy from the AC Owners Club for the fastest woman driver at a meeting."
- After twenty two years of storage of which at least the last eighteen are known to have been in the dry, this car requires restoration. It is certainly going to require the sills to be replaced and some work on the floor. The remainder of the car is in generally good condition, although some new seat covers will need to be fitted (these are available from the usual classic Alfa Romeo parts sources). The engine runs well and the car moves and stops on its own. New clutch slave and master cylinders, and a brake master cylinder have recently been fitted.
- This is a rare and desirable car with an interesting history, and after a moderate amount of work could be enthusiastically enjoyed again. We have a V5C here in our name. The last MOT certificate expired in January 1990 and there is obviously no current MOT.