1971 Alfa Romeo 1750 GTV MkII RHD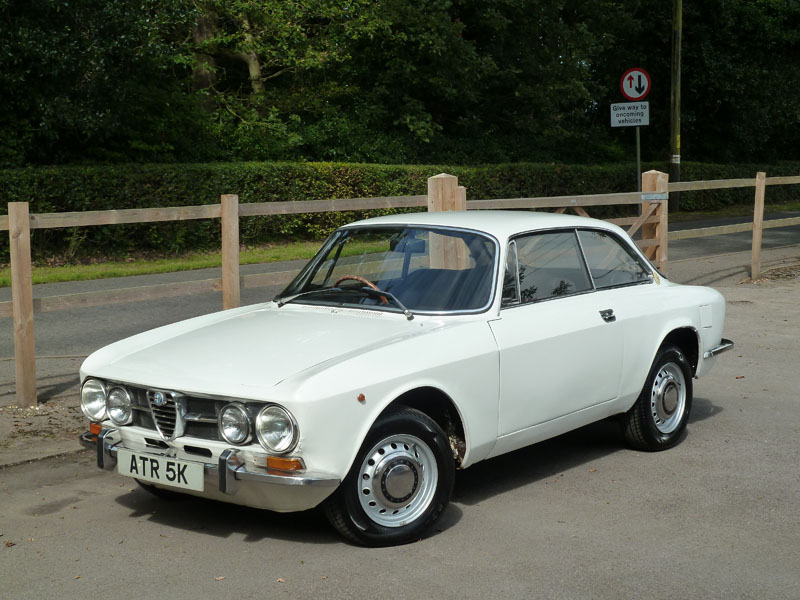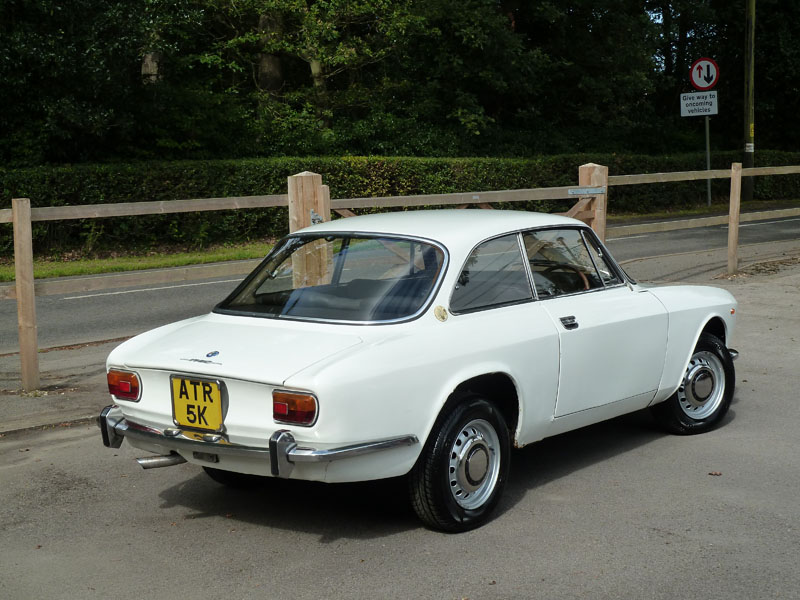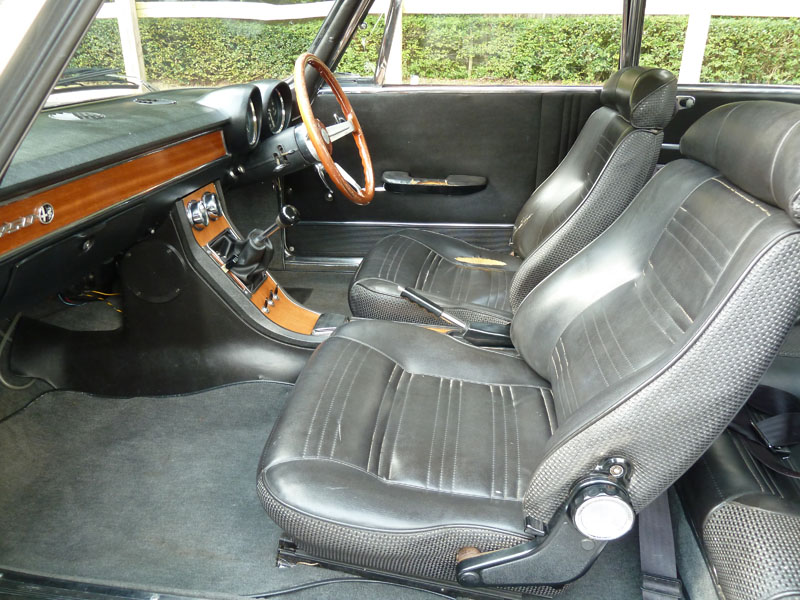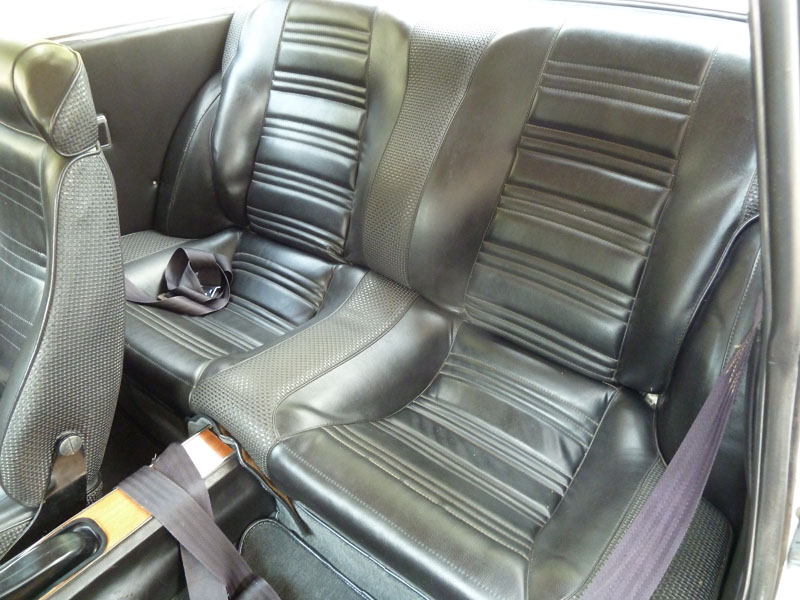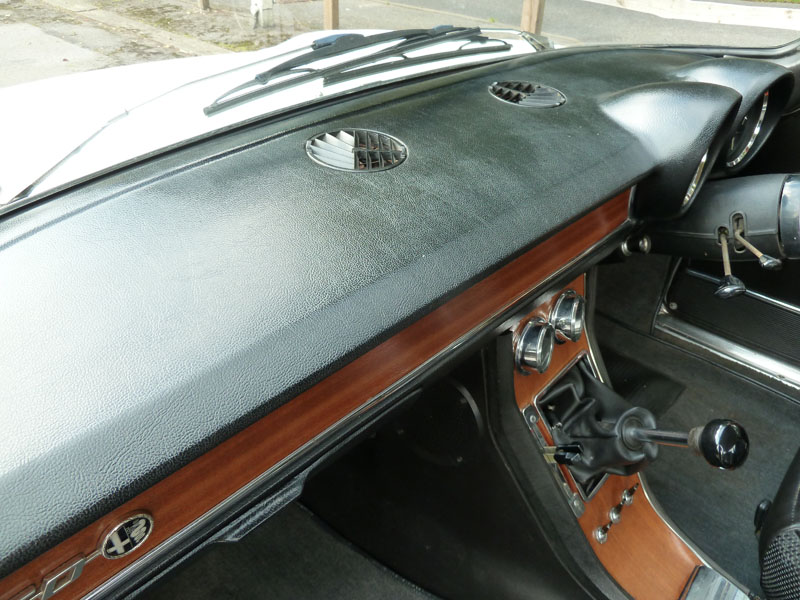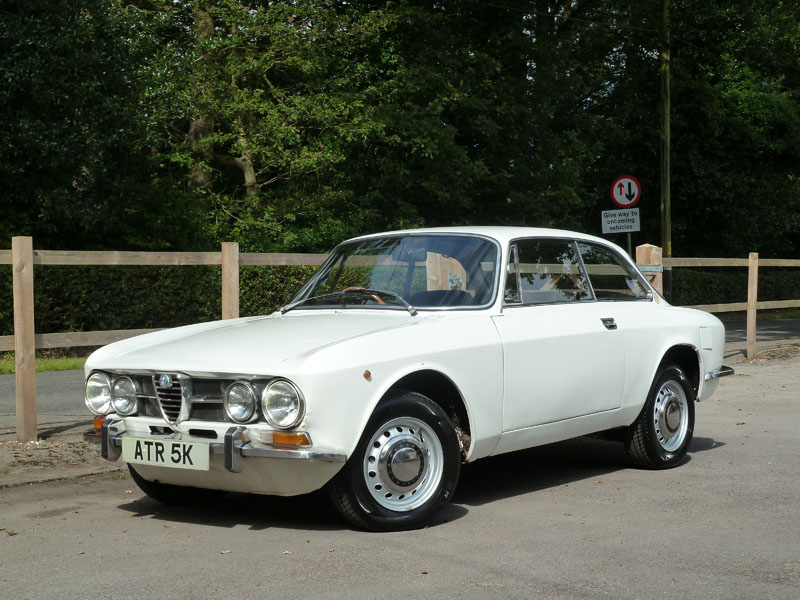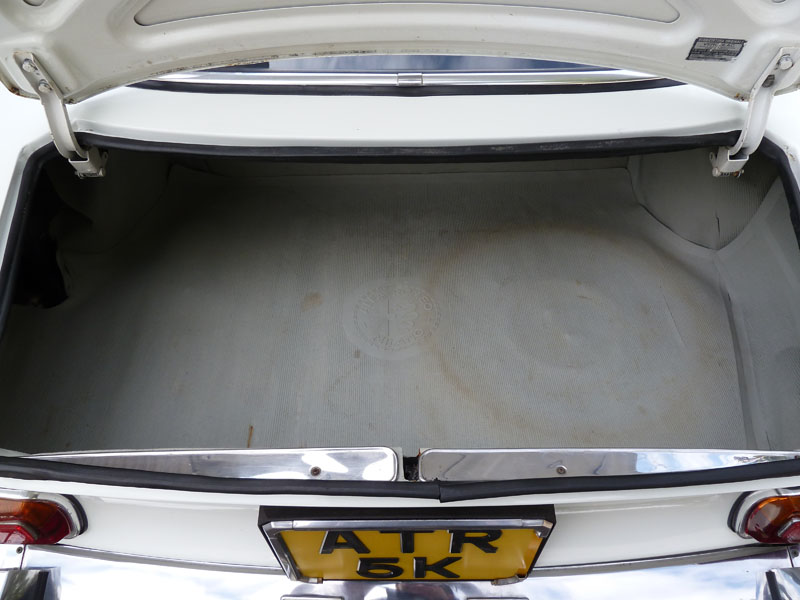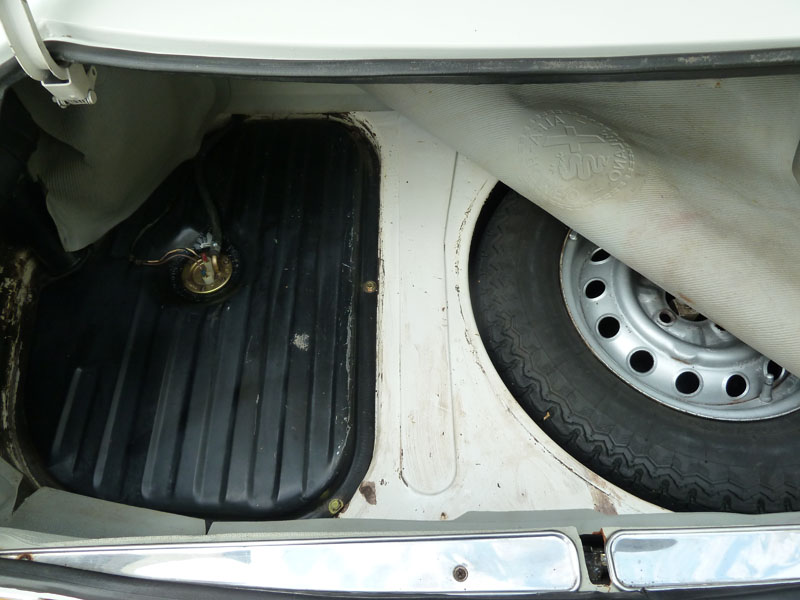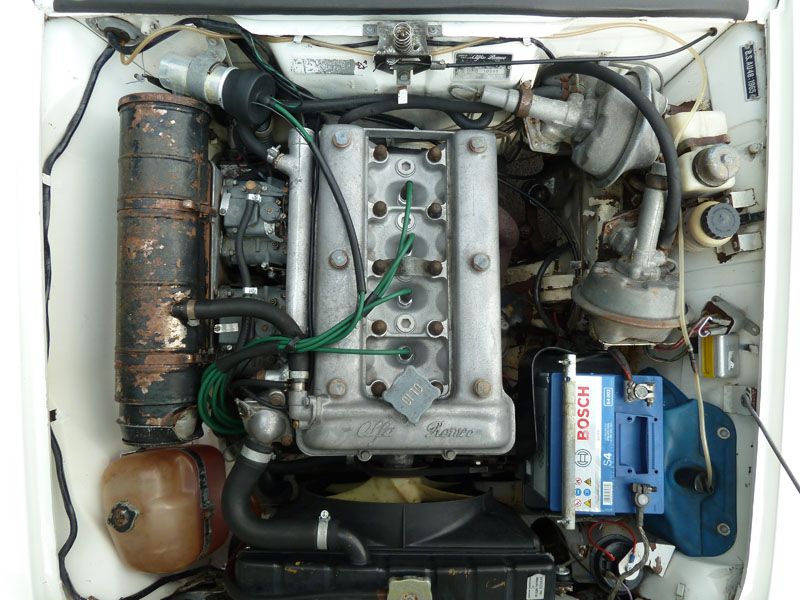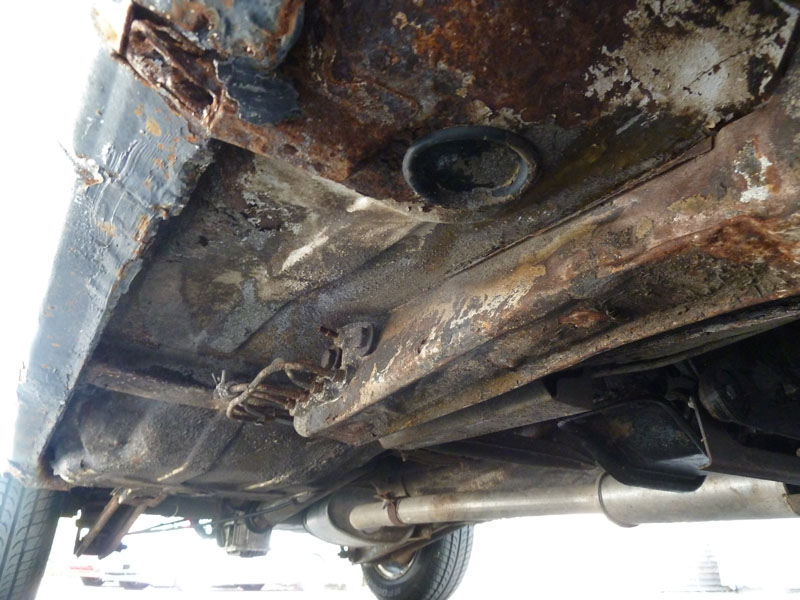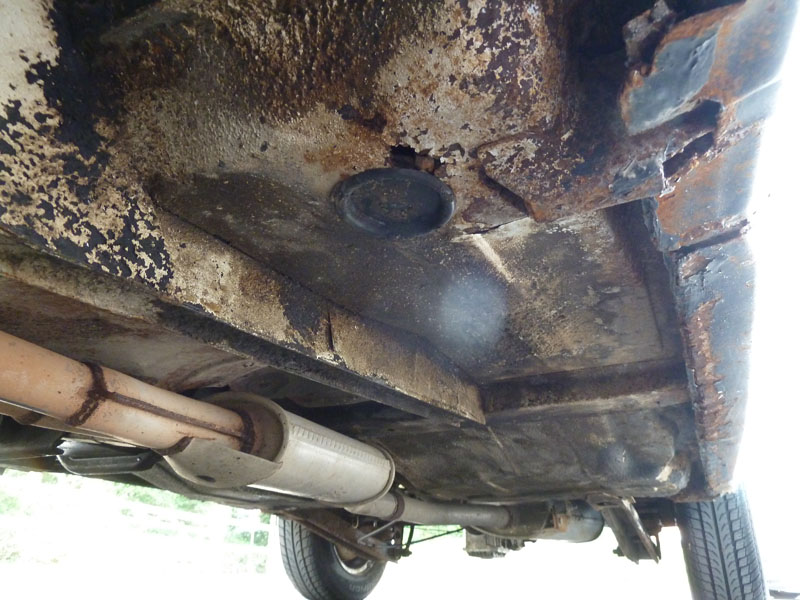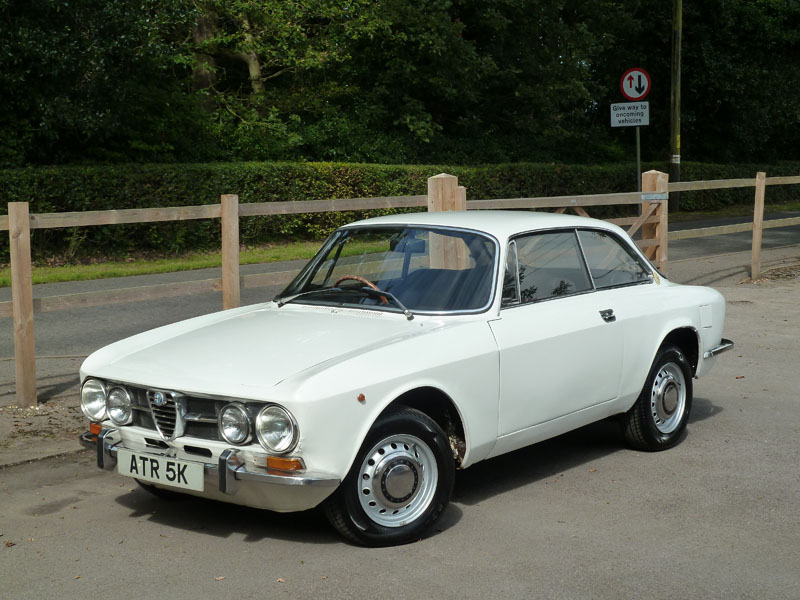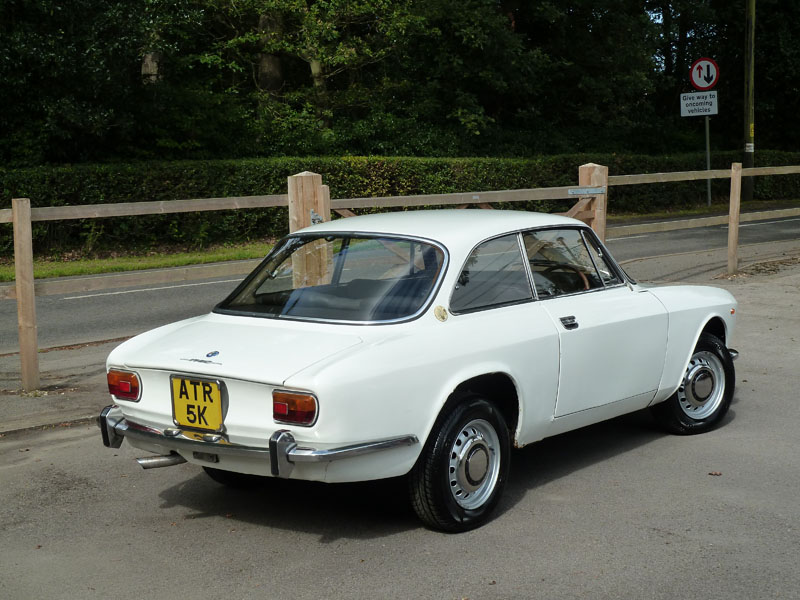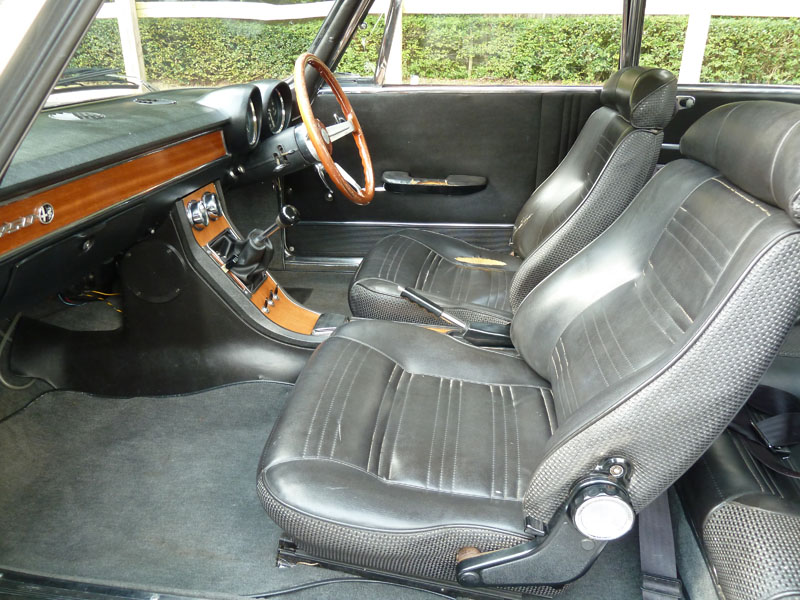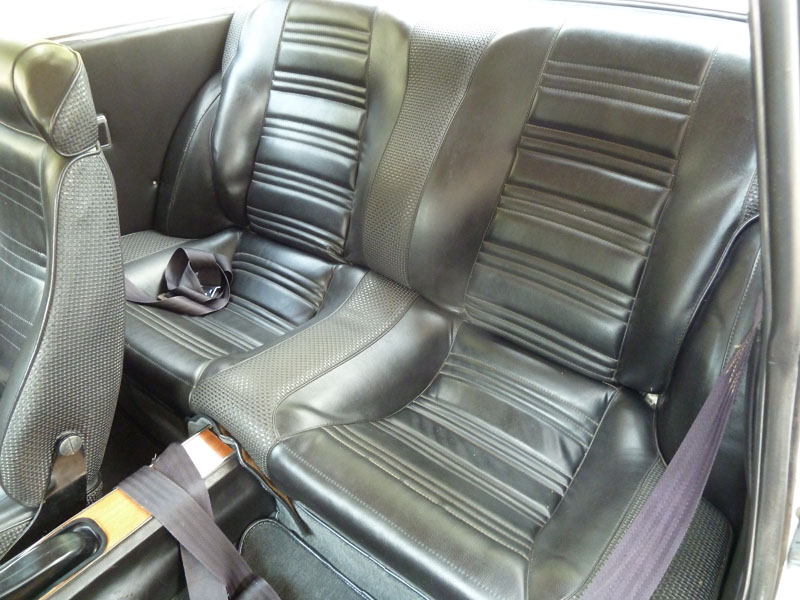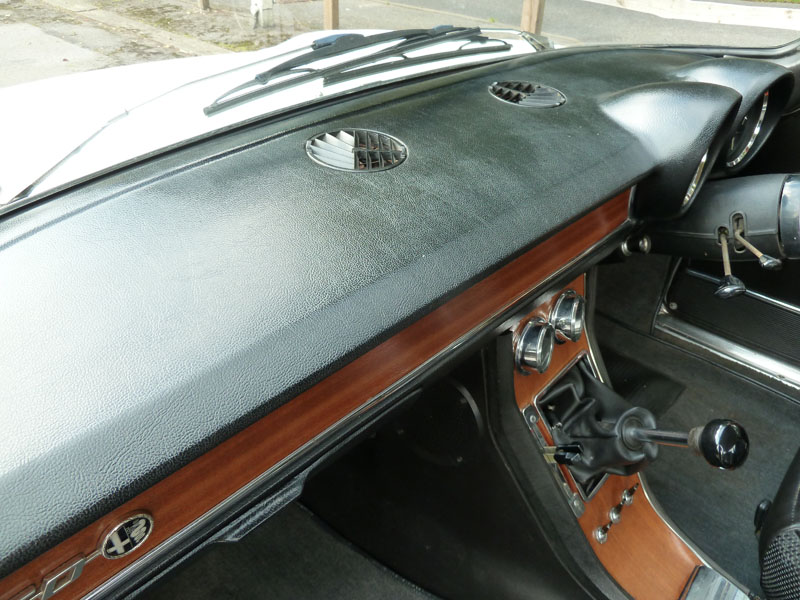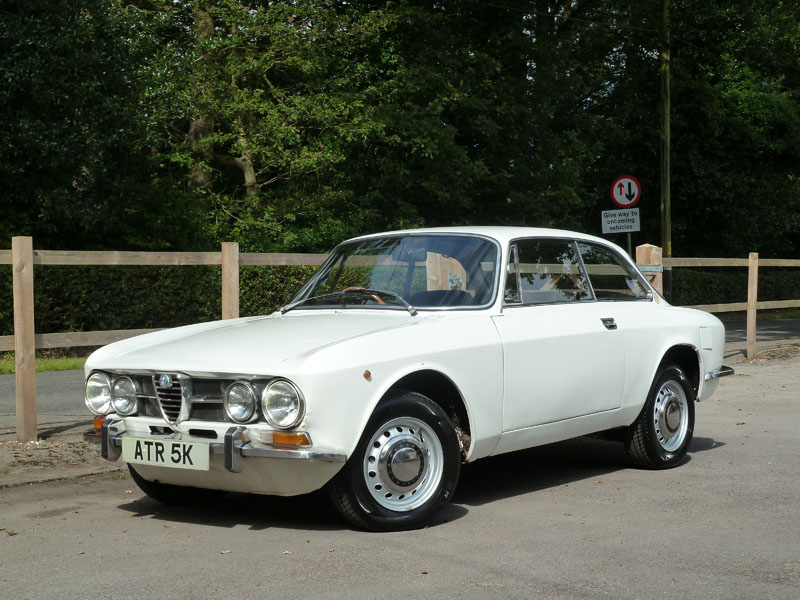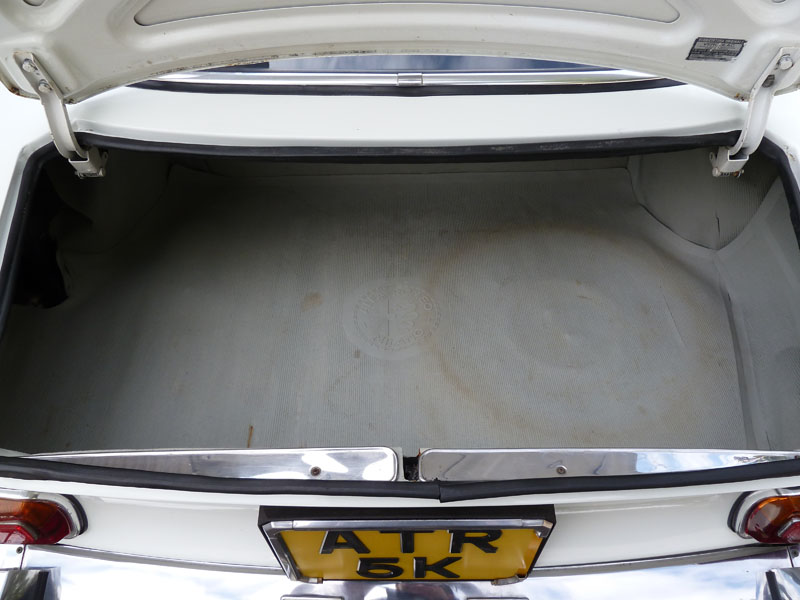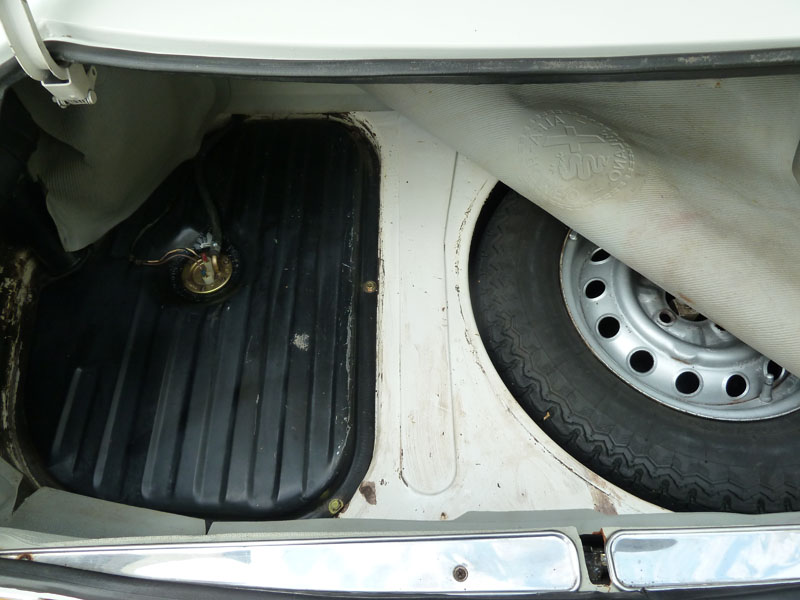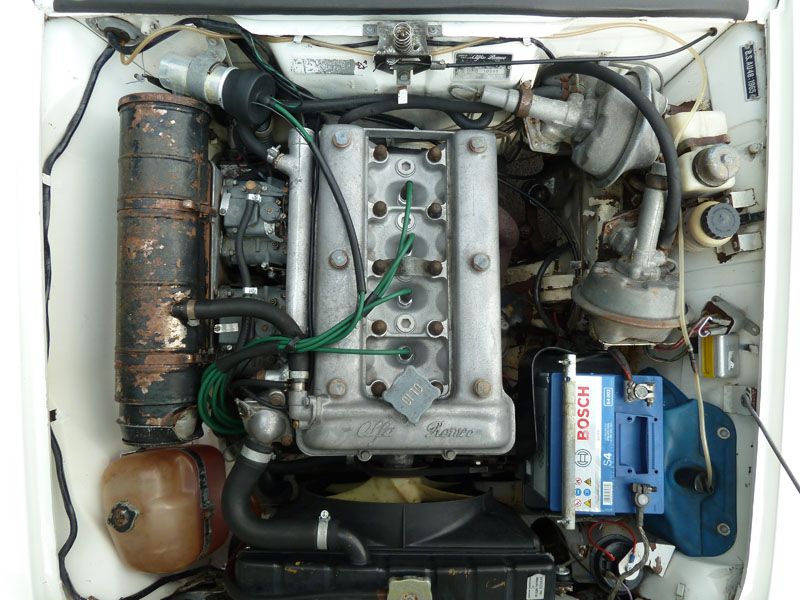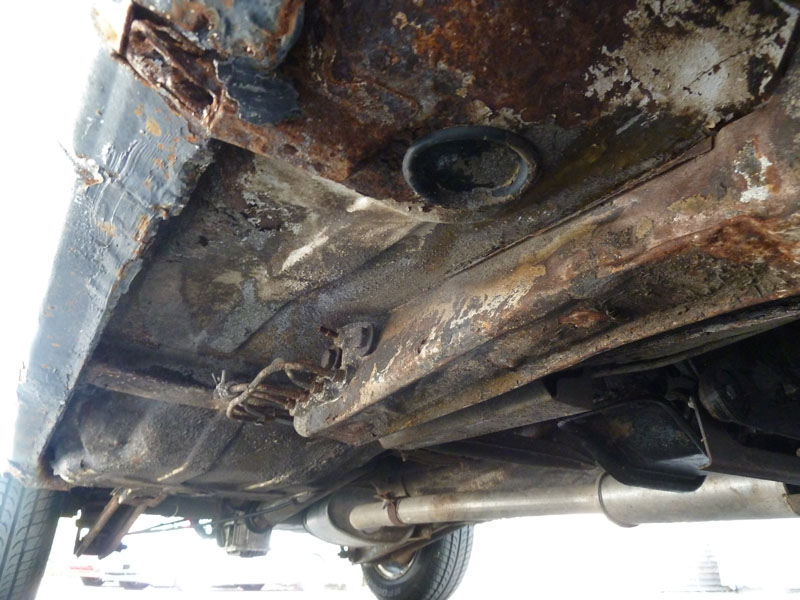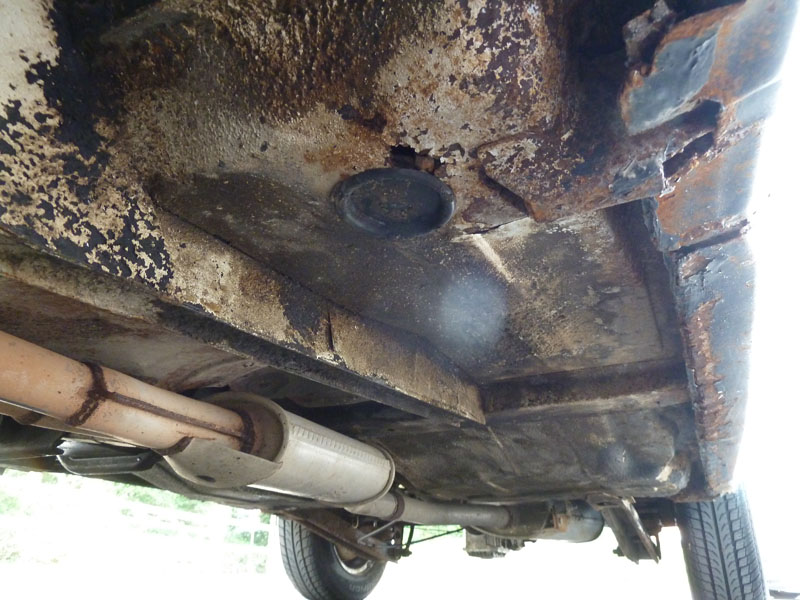 1971 Alfa Romeo 1750 GTV MkII RHD
Engine: 1779cc twin-cam four cylinder
Transmission: 5 Speed Manual
Year: 1971
Registration: ATR 5K
Mileage:
Exterior Colour: Hawthorn white
Interior colour and material: Black vinyl
VIEWING BY APPOINTMENT ONLY PLEASE.
- According to the Alfa Romeo Museum Archives, this 1750 GT Veloce was manufactured on July 20th 1971 and invoiced by the factory to Alfa Romeo England on July 28th 1971. Its original colours were Hawthorn white paint with a black vinyl interior (just as it is now) and it was first registered for road use in England on September 28th 1971 with the attractive licence plate ATR-5K (which it still retains).
- A copy of the original hand-written registration book that we have on file, states that the first owner of this GTV was a Mr Emrys Lloyd from Stubbington, near Fareham, Hampshire. Mr Lloyd was a director of Southern Glass House Produce Limited, owners of enormous greenhouses for growing fruit and flowers. A few weeks after buying the car Mr Lloyd registered the car in the name of his company, and then continued to enjoy it for the next four-and-a-half years.
- In February 1976 the GTV was spotted on the garage forecourt of Will Emmins Limited in Andover, Hampshire by a Gentleman who lived just up the road from the garage. The charming Gentleman and his Wife had recently purchased a green 1963 Jaguar MkII 2.4 (registered 771-SC) but unfortunately she found the steering rather heavy on it. A deal was promptly agreed on the glistening Italian sports car at £950 with the Jaguar presented in part exchange, and the 1750 was driven the up the road to what would be its new home for the next thirty eight years. The invoice for this transaction is in the history file that we have on this wonderful car and it is thought that the car had covered about 45,000 miles from was new at this time.
- The GTV was enjoyed as daily transport for the following twelve years, covering just a few thousand miles a year, and in 1988 it was placed in one of the stables at the Gentleman's home and carefully stored. The recorded mileage at this time was about 65,000 miles.
- In 2006 it was decided to get the Alfa Romeo back on the road, so preparations were made and parts were accumulated over the next two years. In early 2008 the car was sent to a local garage where they recommissioned the mechanical components of the car, fitting a new radiator and water pump, a new ignition coil, a new fuel tank and fuel pump, a new exhaust system, new clutch master and slave cylinders, plus four new brake callipers, a new brake master cylinder, new front brake discs and pads, and new brake flexible hoses. These works were completed in April 2008 at a cost of £5,000.
- After the mechanical repairs had been carried out the GTV was sent to a local car body repair company. They fitted new front wings and rear lower wing sections and carried out a complete repaint of the car in its original white colour. These works were completed in October 2009 at a cost of £5,200.
- The car then proceeded to be enjoyed once again on a regular basis, with a replacement speedometer being fitted in February 2010.
- We are awaiting confirmation, but we were informed that the engine cylinder head was rebuilt in 2012/3.
- The Gentleman decided in the summer of 2014 that he had completed his long journey with the GTV and contacted us to see if we wished to acquire the car from him. Being lovers of history we were very grateful to him for asking us and were delighted to purchase the car, especially as he is so local to us. The current mileage is believed to be only about 76,700 miles from new.
- Our purchase of the car made us its first owners who do not reside in the county of Hampshire.
- The GTV now requires another restoration, and this time it deserves to be done properly and correctly. The floor is in surprisingly good condition and we expect that it will require only minimal repairs, with the main work being required on the usual areas of the front cross-member and valence, the fronts of the front wings (around the headlights as new inner wing guards were not installed when the new wings were fitted), sills, front and rear wing bottoms, and rear wheel arches. This list is not exhaustive.
- This is a superb opportunity to purchase a wonderful and desirable right hand drive 1750 GTV that has a fabulous low ownership history and has never been abused and truly bodged, as so many sadly have. A fortunate purchaser can now restore this beautiful Alfa Romeo to an exceptional standard or carry out a few repairs to get it back on the road and improve it as they enjoy it.