1979 Alfa Romeo Alfasud Sprint Veloce 1.5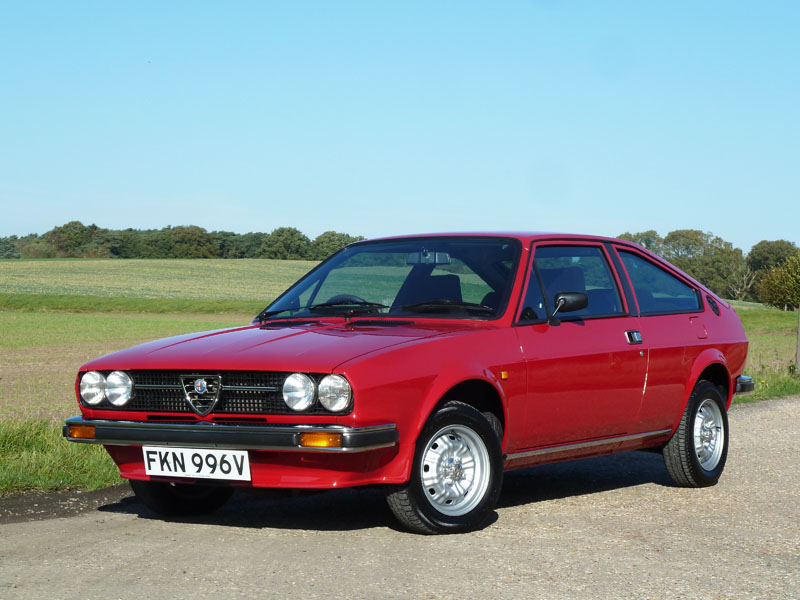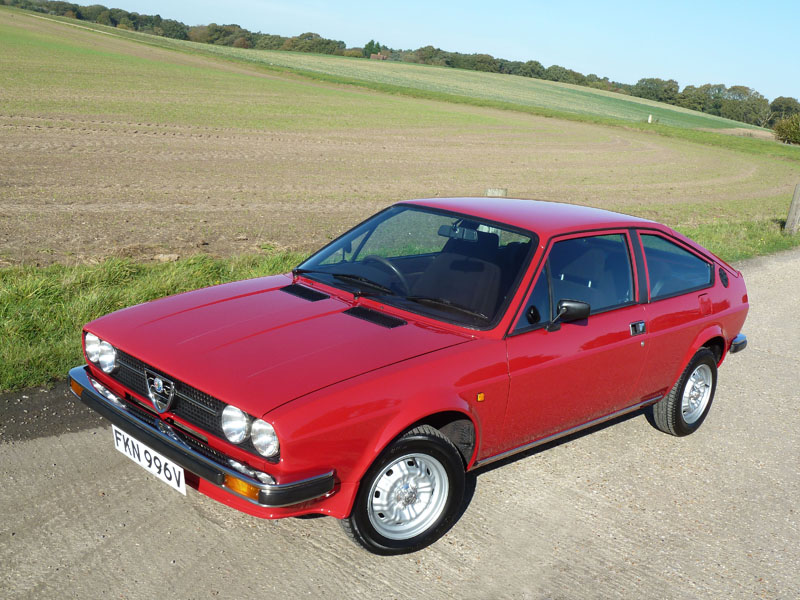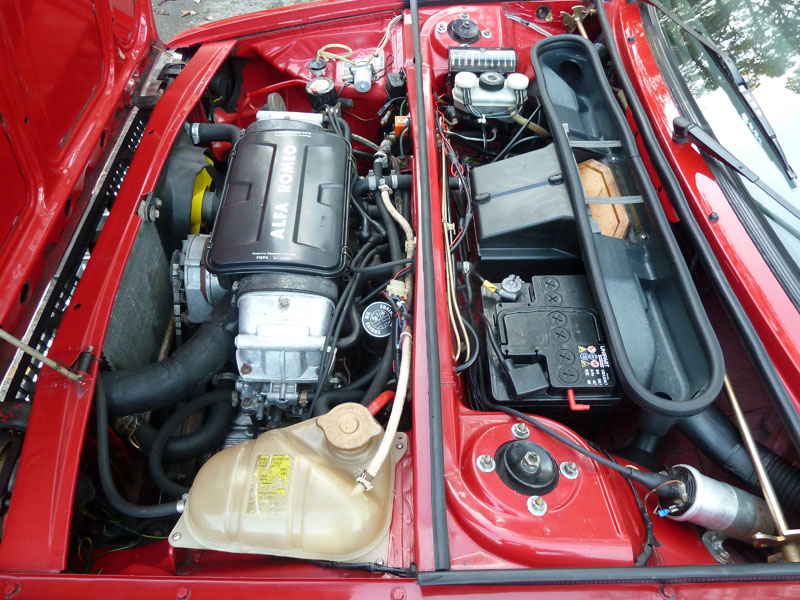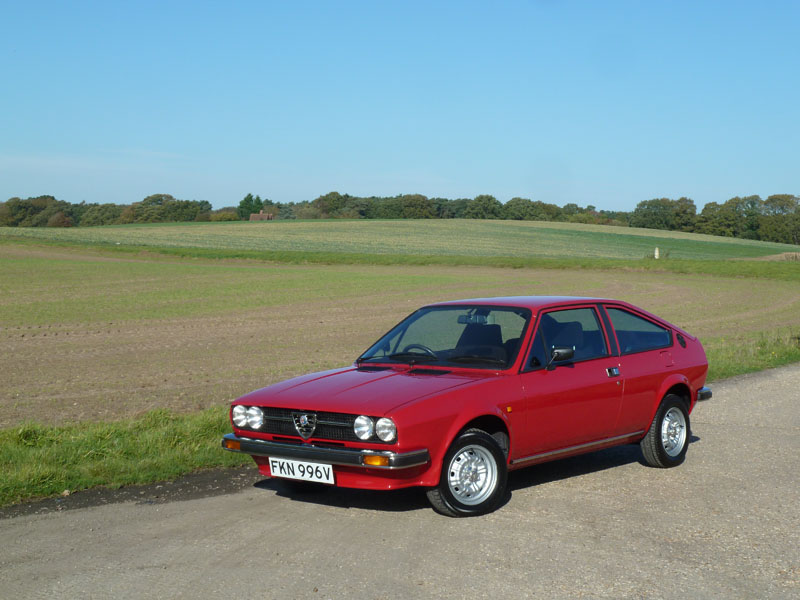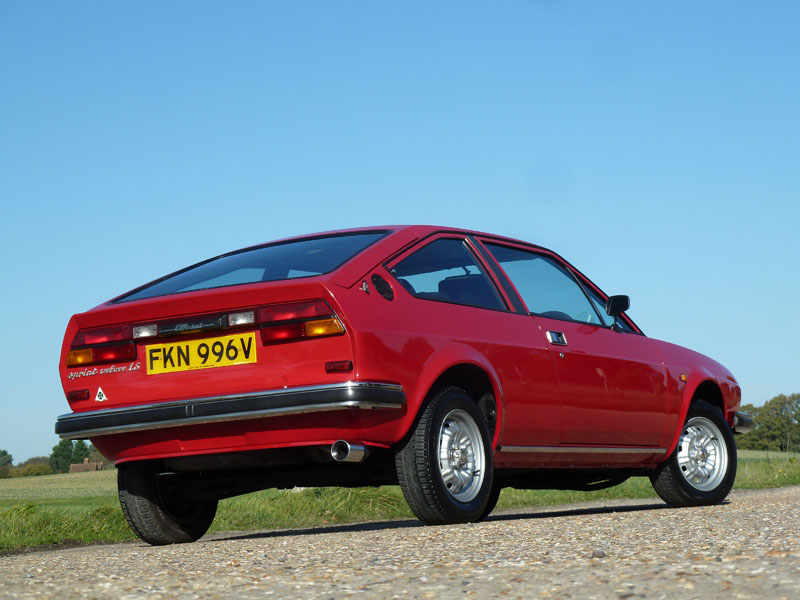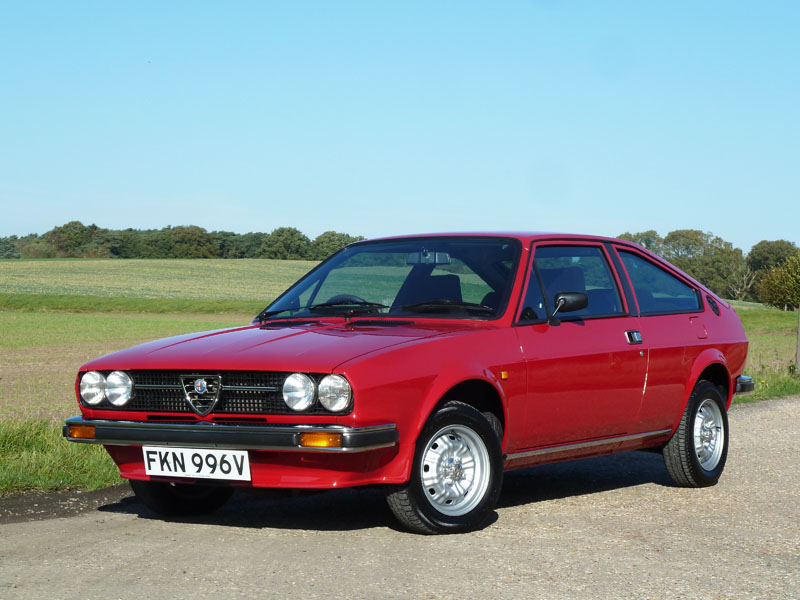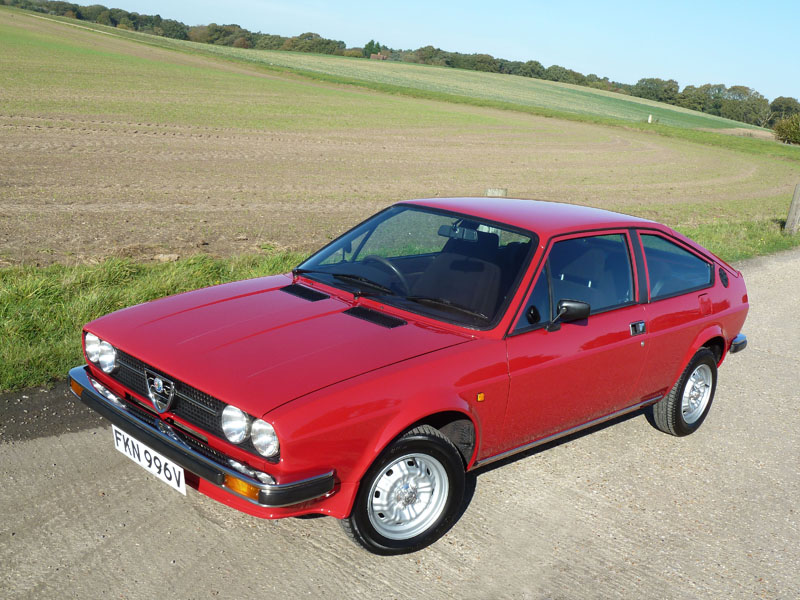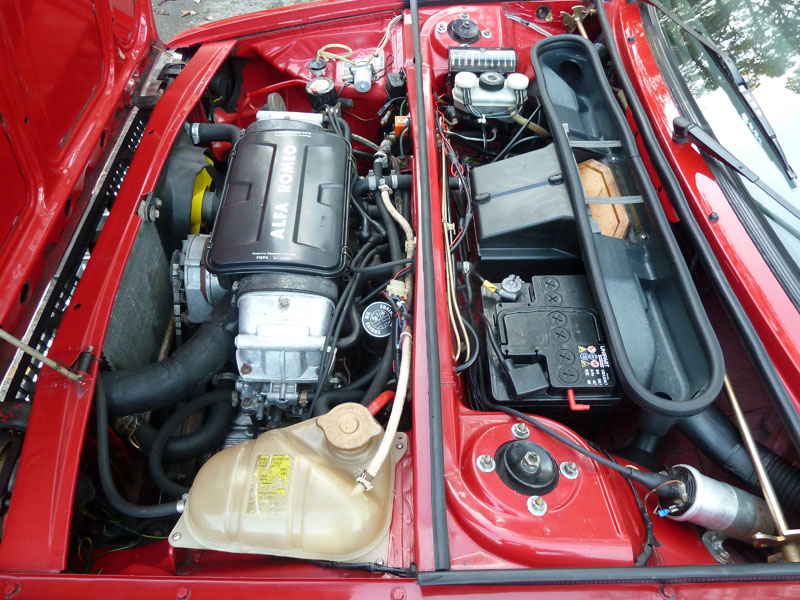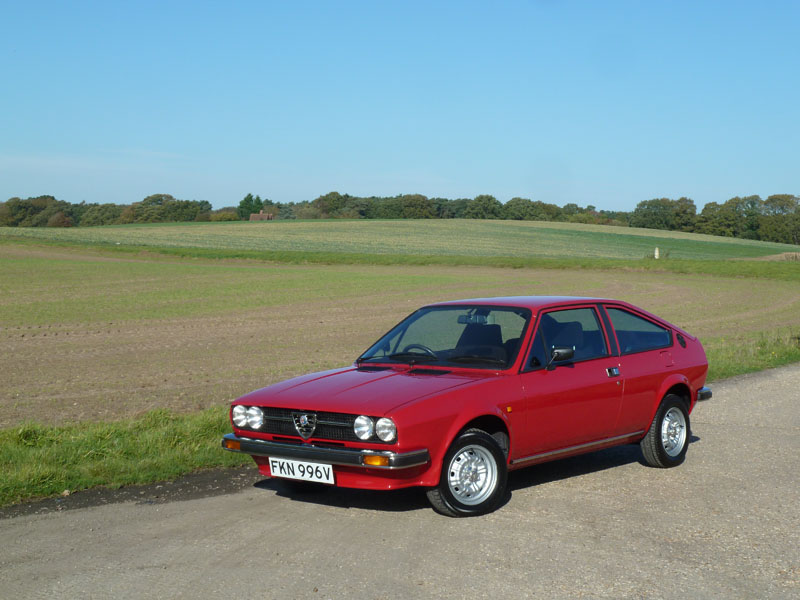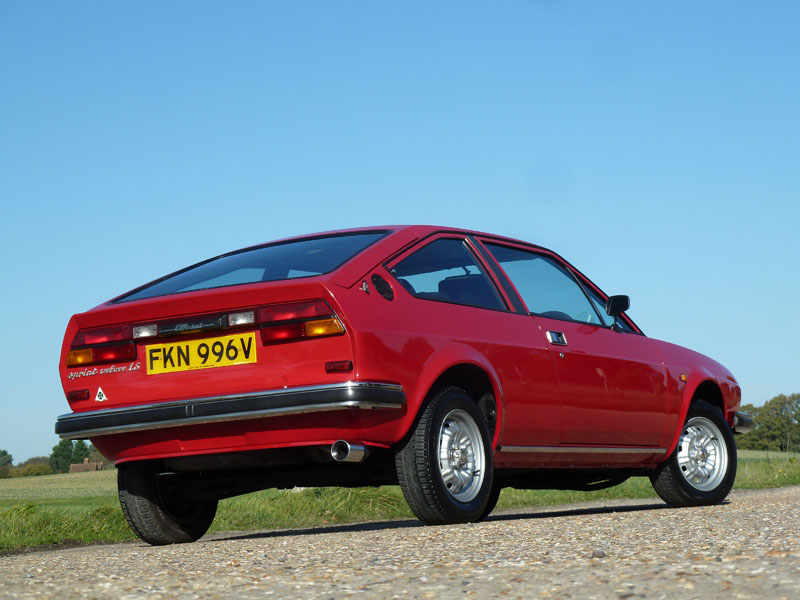 1979 Alfa Romeo Alfasud Sprint Veloce 1.5
Engine: 1490cc flat-four cylinder
Transmission: 5 Speed Manual
Year: 1979
Registration: FKN 996V
Mileage: 39,900
Exterior colour: Alfa red
Interior colour and material: Camel (brown) cloth
VIEWING BY APPOINTMENT ONLY PLEASE.
- According to the Alfa Romeo Museum Archives this Alfasud Sprint was manufactured on July 6th 1979 and was invoiced to Alfa Romeo GB on July 19th 1979. The original paint colour was Alfa Red with a Camel cloth interior, just as it is now.
- This amazing Sud Sprint has an incredibly large history file to go with its incredibly low mileage.
- The original sales invoice in the file states that it was sold new in by the authorised Alfa Romeo and Mazda dealership Rawsons T.M.S. Limited of Tonbridge, Kent, on August 18th 1979. It had been registered by them just a few days before on August 15th. The options chosen when new were Protectol rust proofing (of which the certificate is also on file) and a cloth trim interior. The purchaser was a Mr John Porter of Kemsing, near Sevenoaks, Kent.
- The Porter was exceptionally methodical and kept a detailed diary log of his ownership of the car, starting off with an entry for the day he collected the car, noting the mileage as just 22 miles as well as some things he was not happy about with the car, such as the "washer bottle top does not fit".
- As well as keeping the detailed log Mr Porter also retained all of the invoices relating to the works both he and garages carried out on the car.
- In May 2001 after 22 years of ownership, 31,032 enjoyable miles, and 14 A4 sized pages of fanatical notes, Mr Porter sold the car to a Mr John Sibley from Enfield, north London.
- Mr Sibley thankfully kept up the diary log of the car, noting what he had done to the car and by whom, as well as retaining the invoices.
- In March 2004 Mr Sibley (now residing in Moortown, Leeds) sold the Sud to a Mr Peter Robinson of Lydney, Gloucestershire. The recorded mileage at this time was noted as being 34,089. Mr Robinson had been searching for a wonderful Sprint for some time having owned a black one when he was eighteen years old, which was sold to fund his Wife's engagement ring.
- Mr Robinson also kept up the detailed diary notes of his ownership and he clearly cherished the Sprint as much as Mr Porter had done.
- On July 22nd 2006 Mr Robinson's Sprint won the Sud class over 22 other Suds at the Summer Alfa Day at Renishaw Hall, near Sheffield, Derbyshire.
- In November 2011 the Sud was exhibited on the Alfa Romeo Owners Club stand at the NEC Classic Motor Show as part of a Boxer engine display.
- After nine years of enthusiastic and cherished ownership Mr Robinson sold the Sprint in April 2013 due to a lack of use and having four children. The recorded mileage at this time was about 39,400 miles.
- The Sprint was acquired by a lovely Gentleman from Bovey Tracey, Devonshire. He grew up in Amersham and every day his school bus stopped for a few moments outside an Alfa Romeo dealership. For some time they had a Sud Sprint in the front of the showroom window and the Gentleman fell in love with the shape. Many years later he decided to purchase a Sprint and spent several years trying to find the best one he could. He eventually found what he was looking for in Mr Robinson's Sprint and purchased it.
- Having spent so long waiting for a wonderful Sprint to be in his garaging, another one presented itself soon after purchasing this red car. Feeling that the other car fitted his needs more comfortably, he offered this red Sprint to us and we were delighted to be able to purchase it from him.
- This is a magnificent example of a now exceptionally rare care. This history folder is extraordinary and the car also retains its original hand book and service book, as well as a large collection of expired tax discs and every MOT certificate from January 1993 (23,612 miles) to the October 2008 / October 2009 certificate (38,089 miles), and all except for two since.