1981 Alfa Romeo Alfasud Sprint Veloce 1.5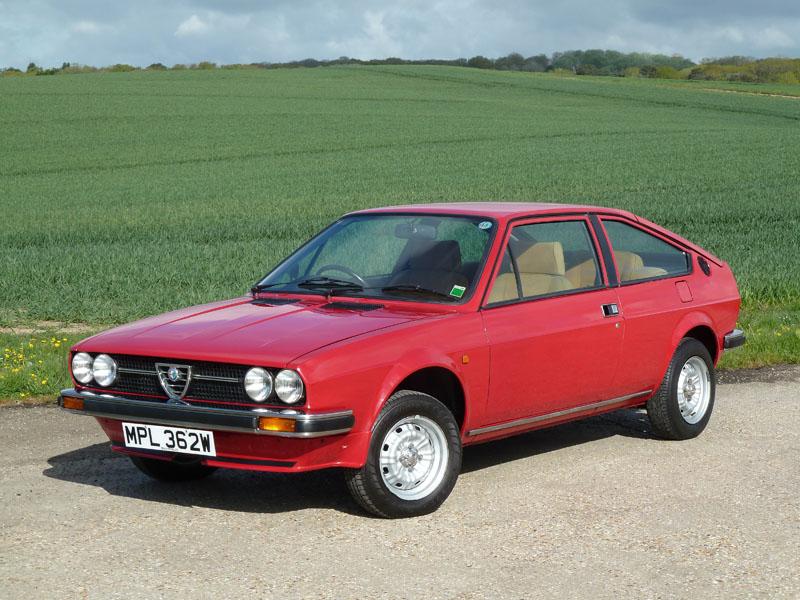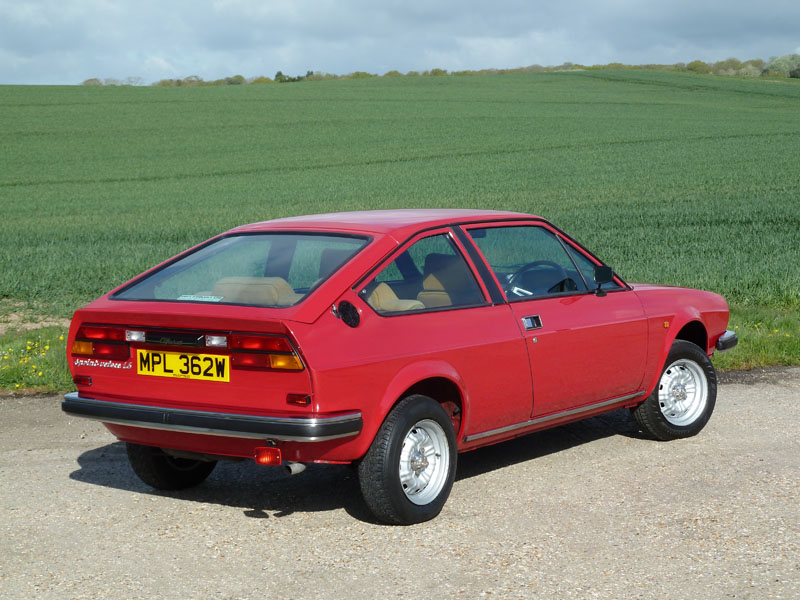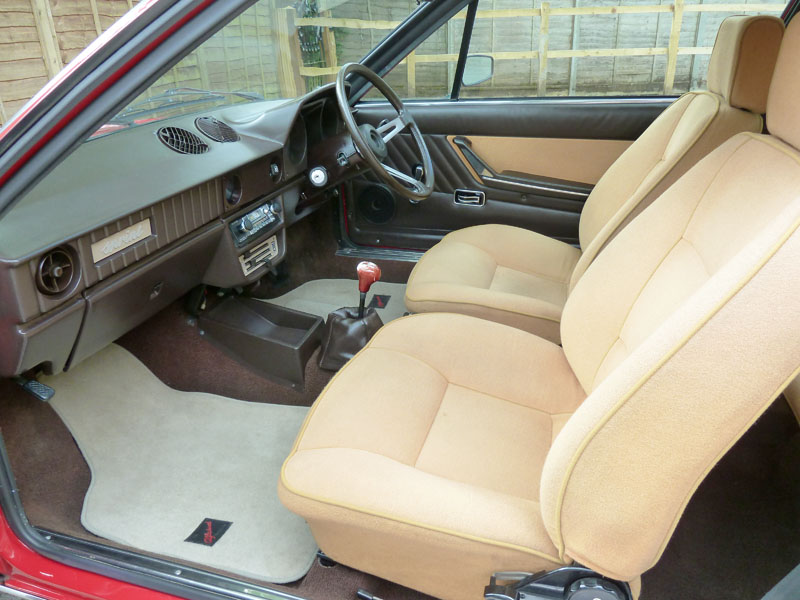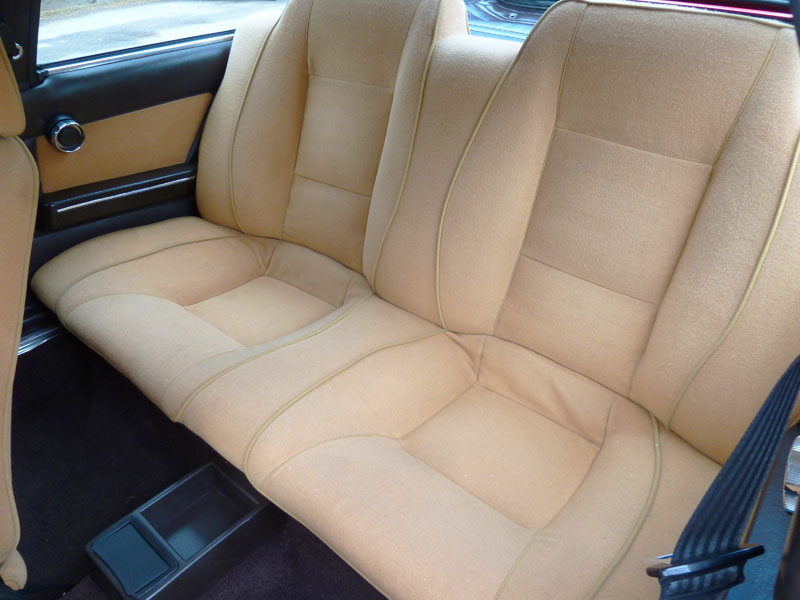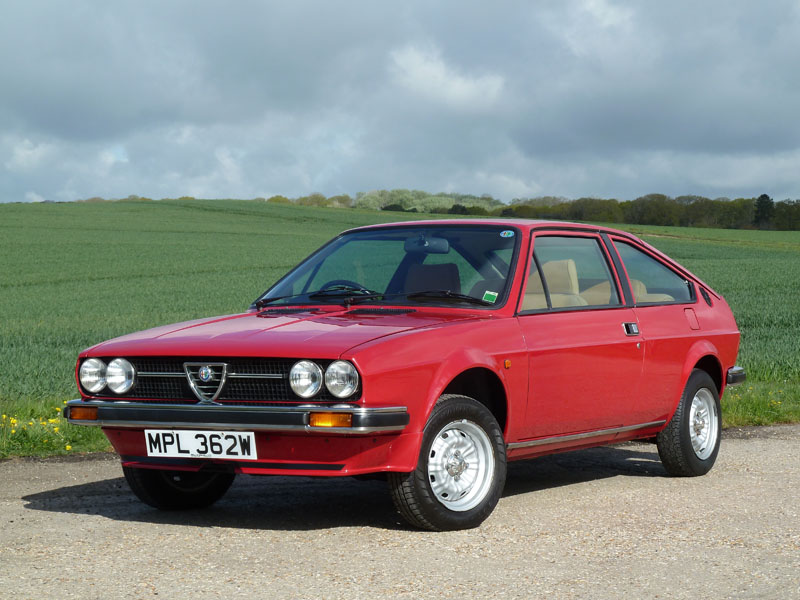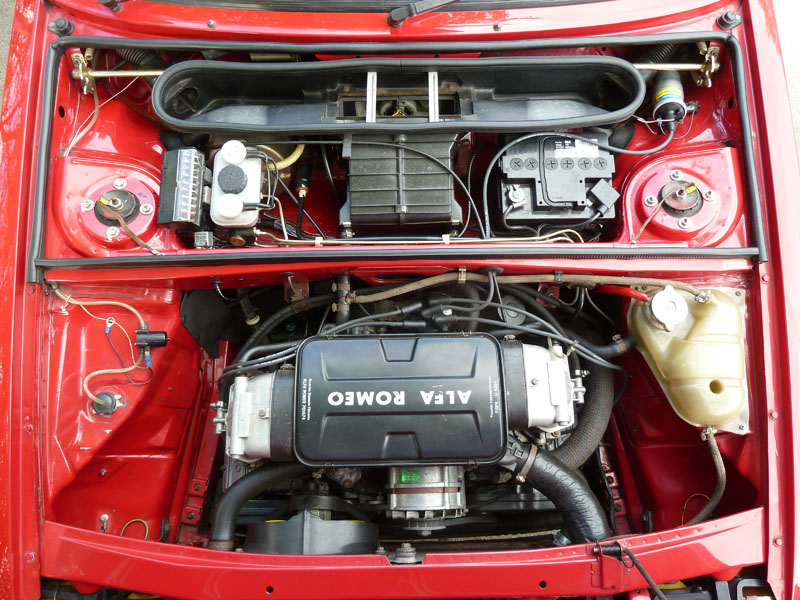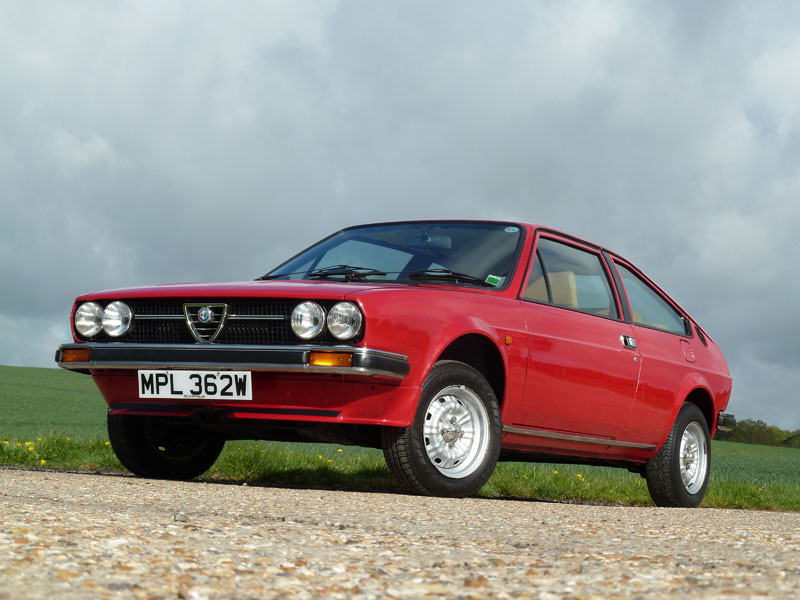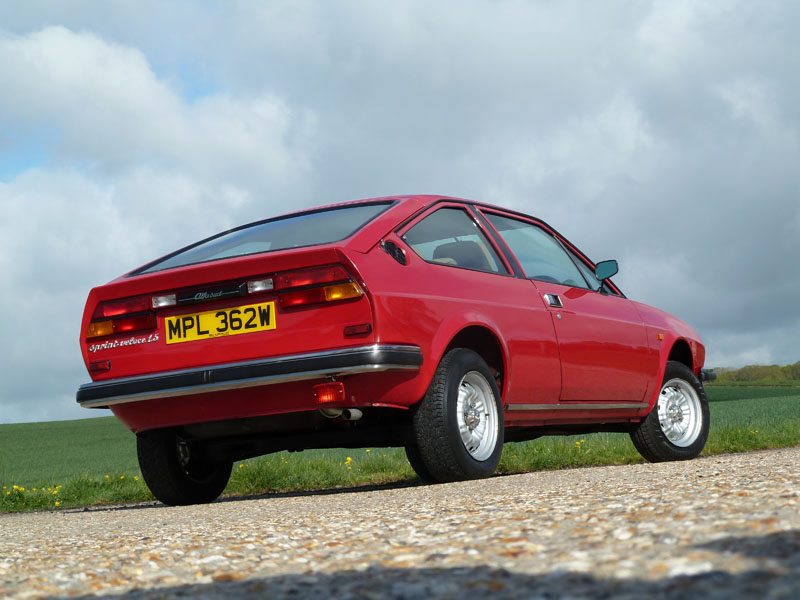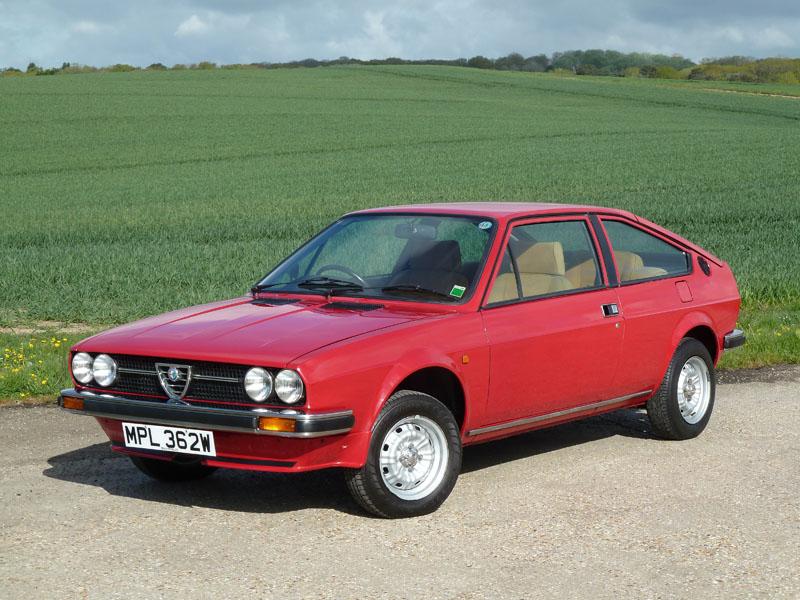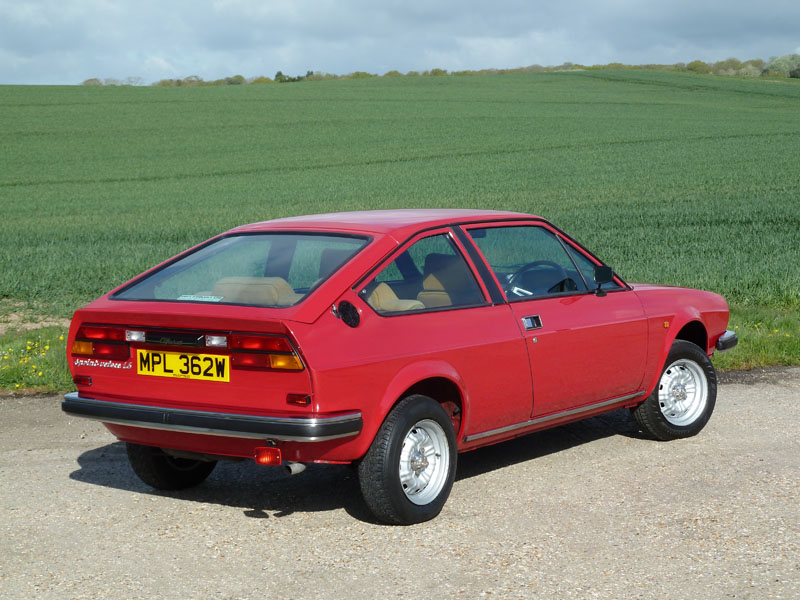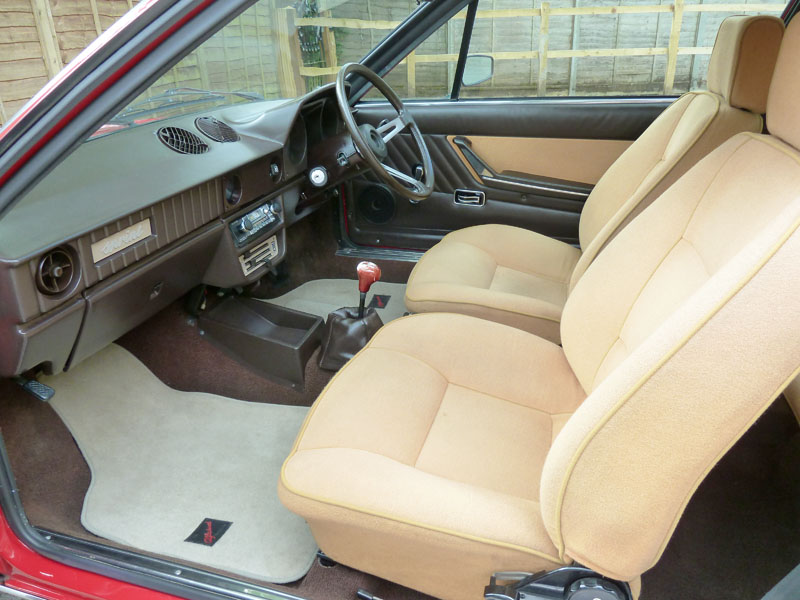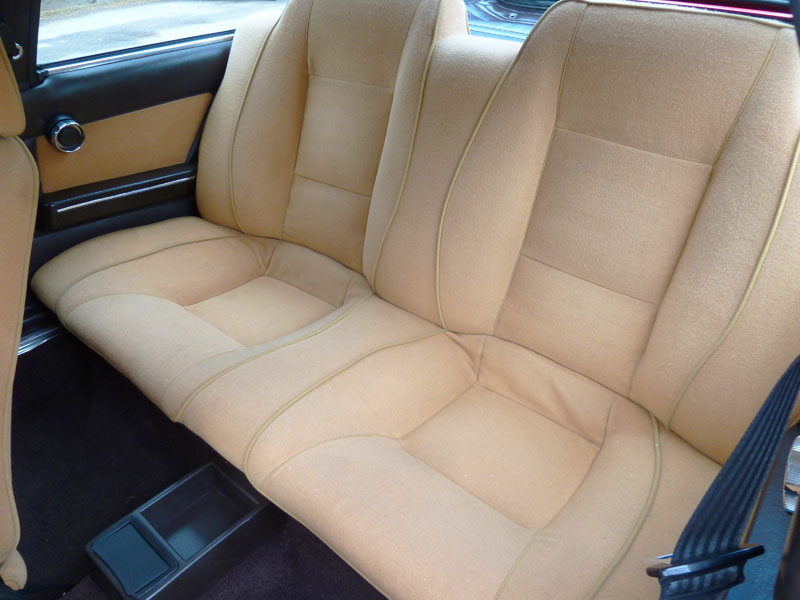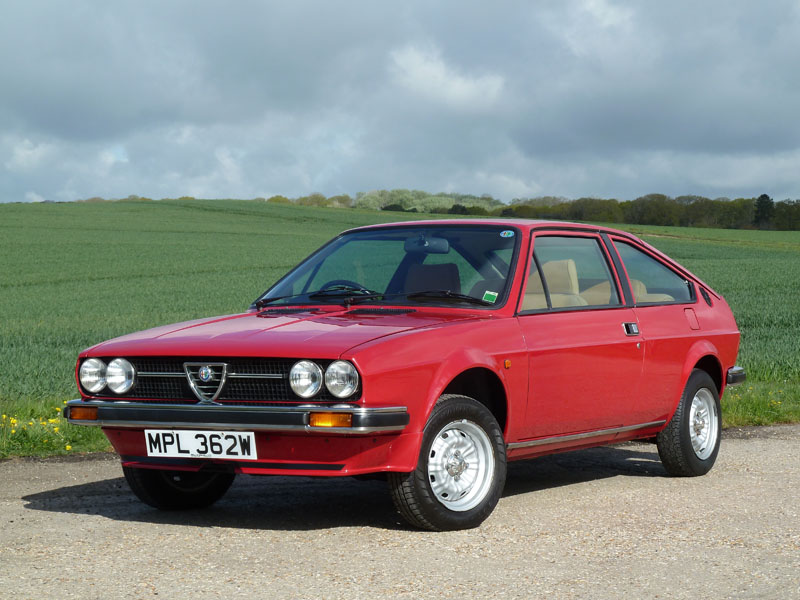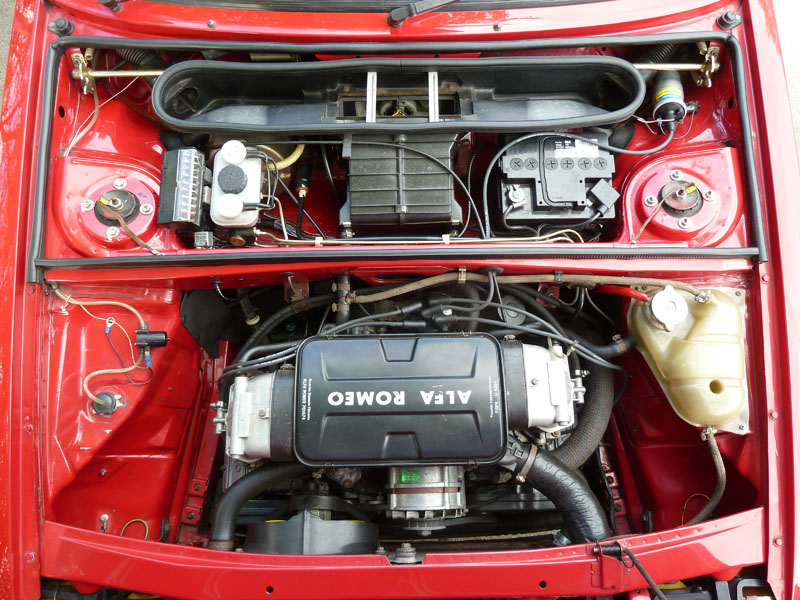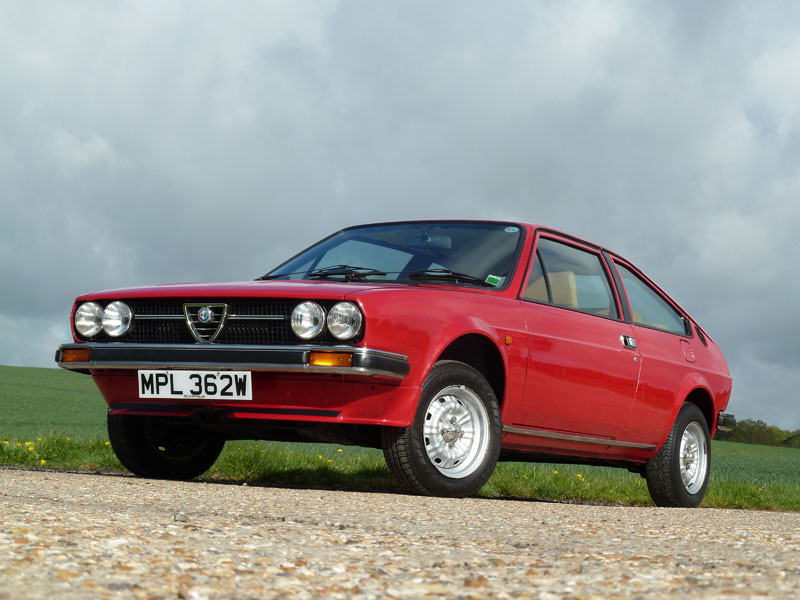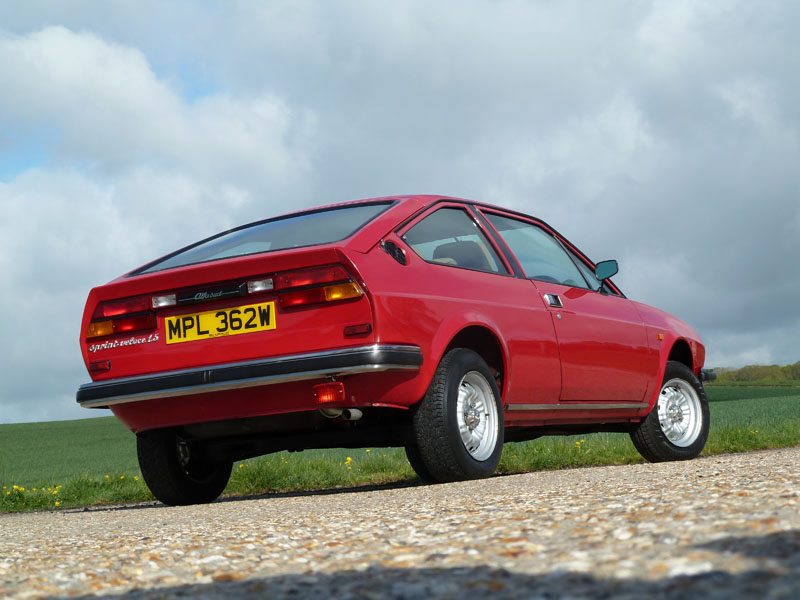 1981 Alfa Romeo Alfasud Sprint Veloce 1.5
Engine: 1490cc flat-four cylinder
Transmission: 5 Speed Manual
Year: 1981
Registration: MPL 362W
Mileage: 25,000
Exterior colour: Alfa red
Interior colour and material: Light camel (brown) cloth
VIEWING BY APPOINTMENT ONLY PLEASE.
- According to the Alfa Romeo Museum Archives this Alfasud Sprint was manufactured on January 26th 1981 and was sold new (and registered) in England on March 27th 1981. The original paint colour was Alfa Red with a light camel (brown) cloth interior, just as it is now.
- Copies of previous registration documents that we have on file for this wonderful low mileage Sud Sprint show that it was purchased new by a Geoffrey Tafft of Guildford, Surrey.
- It is thought that the well-known Alfa Romeo, Saab, and Lotus dealer Bell and Colvill of East Horsley, Surrey, sold the car new, as their original front and rear number plates and rear window sticker thankfully remain on the car today.
- Mr Tafft retained the car for just two years before selling it to Gilbert Deacon of Biggin Hill, Kent. Mr Deacon apparently purchased the Sprint for his Wife to use but after a short time he realised that the car deserved a better life than that of a daily commuter. He withdrew the car from daily use and parked it in his garage along with his Alfetta GTV. Mr Deacon was clearly a great admirer of the work of Giorgetto Giugiaro as the Sprint and GTV were both penned by this great Italian car designer and have a very similar profile.
- Mr Deacon was to enjoy minimal use of the Sprint for seventeen years, and in June 2000 the car was acquired by Alfa Romeo boxer (flat-four) engine enthusiast Mr Alastair Iles of Fulham, London. Mr Iles was an excellent custodian of the Sprint as he has owned many boxer engined Alfa Romeos over the years, both for road and track use. Like Mr Deacon, Mr Iles clearly appreciated how special the low mileage Sprint was and immediately proceeded to take the car to Alfa Romeo Owners Club events.
- The Sud was enjoyed a few times and then resumed its relaxing life of sitting in the garage. In April 2010 Mr Iles thought the Sprint deserved to be enjoyed a little during its maker's centenary year, so instructed Norwich based Alfa Romeo specialist Richard Drake to carry out a full service and cam belt change. However, just 69 miles were covered and the Sprint lay idle again until July 2013 when further mechanical recommissioning works were carried out such as fitting a new fuel tank and overhauling the carburettors.
- After thirteen very enjoyable years of ownership Mr Iles realised that the Sprint was not getting the use it deserved, so he sold the car to a Gentleman in Bovey Tracey, Devonshire, in September 2013.
- The Gentleman grew up in Amersham, Buckinghamshire, and every day his school bus stopped for a few moments outside an Alfa Romeo dealership. For some time they had a Sud Sprint in the front of the showroom window and the Gentleman fell in love with the shape. Many years later he decided to purchase a Sprint and spent several years trying to find the best one he could. He eventually found what he was looking for in a red Sprint registered FKN-996V.
- Having spent so long waiting for a wonderful Sprint to be in his garaging, MPL-362W presented itself soon after he had purchased FKN-996V. Feeling that MPL-362W fitted his needs more comfortably, he offered FKN-996V to us last year and we were delighted to be able to purchase it from him. We sold the car soon afterwards to a wonderful Gentleman and Alfa Romeo enthusiast.
- After enjoying MPL-362W for just 512 miles, the Gentleman realised that modern sports cars suit him better than classic cars. He therefore reluctantly decided to end the dream of his child hood school bus journeys and offered the Sprint to us, and as before, we were delighted to be able to acquire the car from him.
- This is a very rare opportunity to acquire what must be one of the lowest mileage and original Sud Sprints that remain. The notoriously fragile interior trim is in superb condition and the original front and rear Bell and Colvill number plates and rear window sticker are still in place, along with the dealer-fit Pioneer radio/cassette player in the dash board. Metal bumper Suds and Sud Sprints have become extremely desirable in recent years as people attempt to relive their youth but realise so few of these sublime handling cars have survived.