1983 Alfa Romeo GTV6 2.5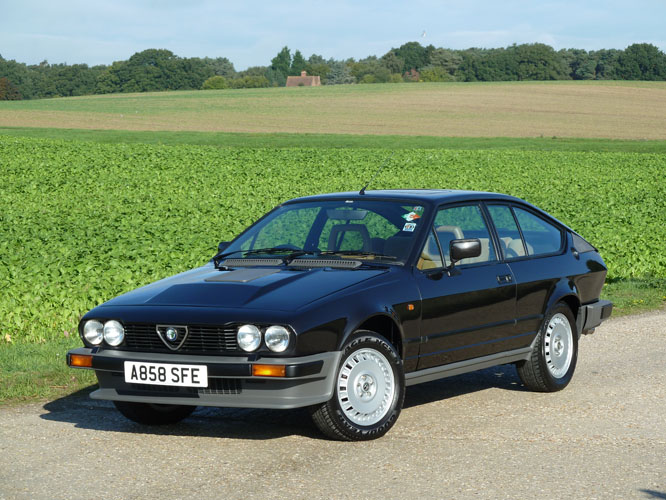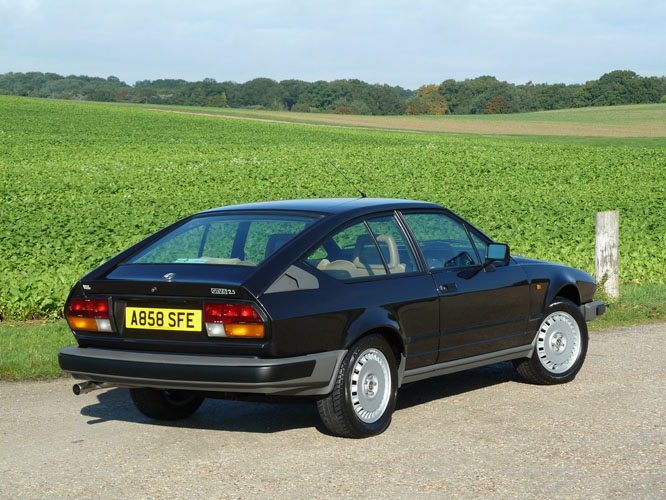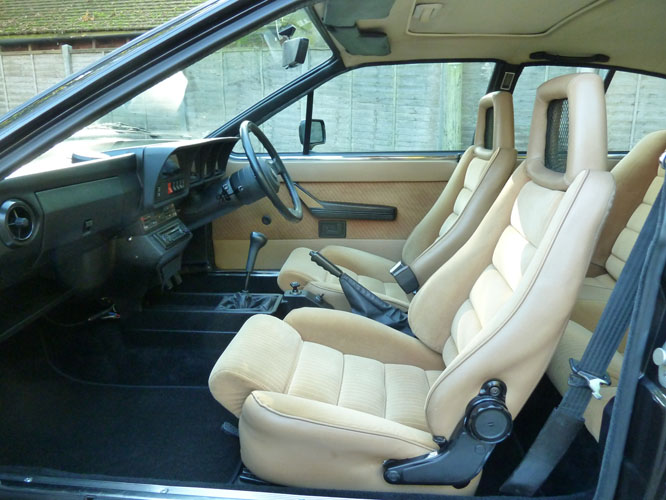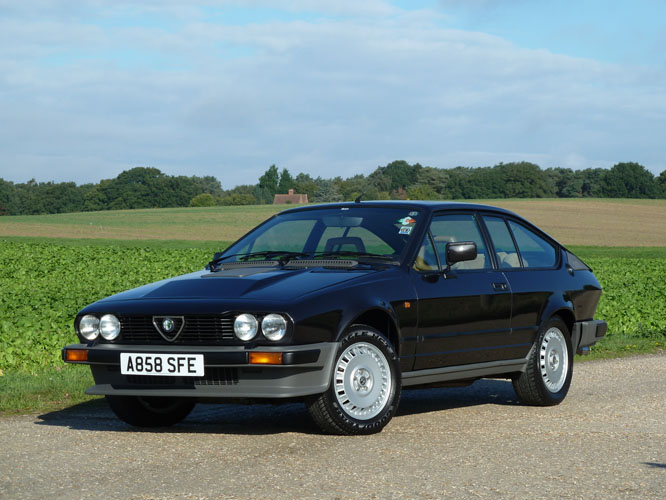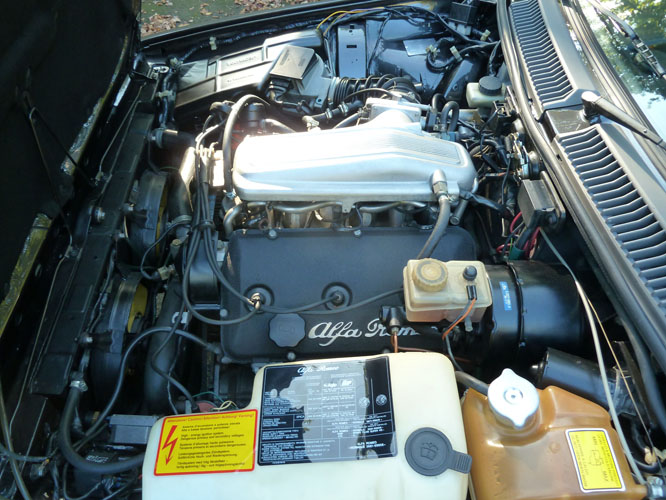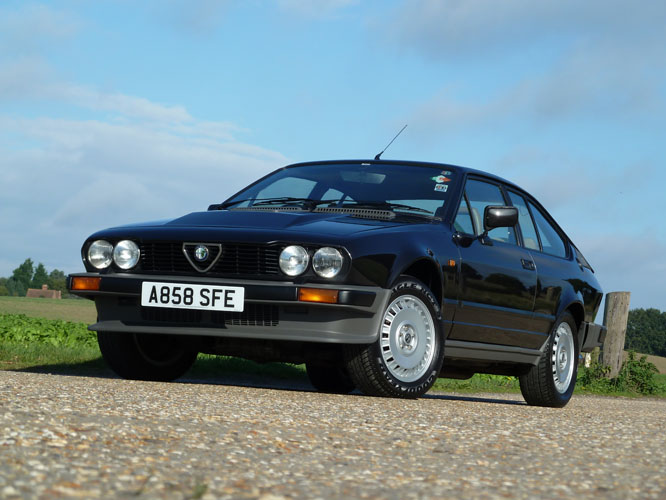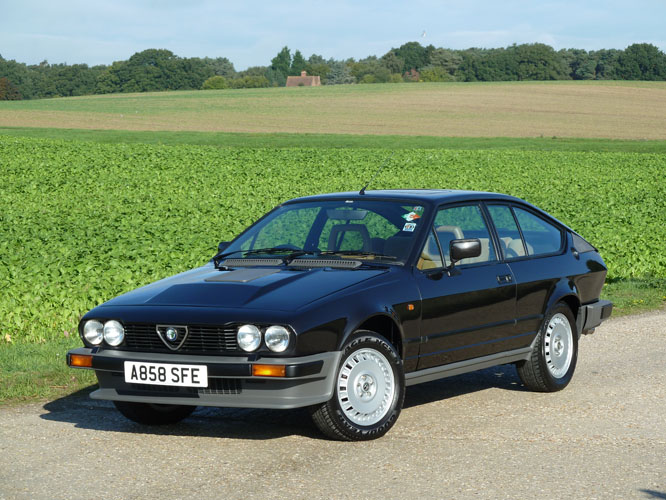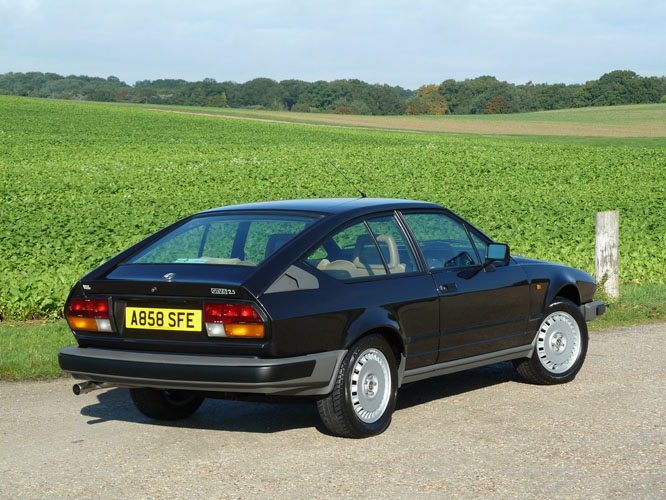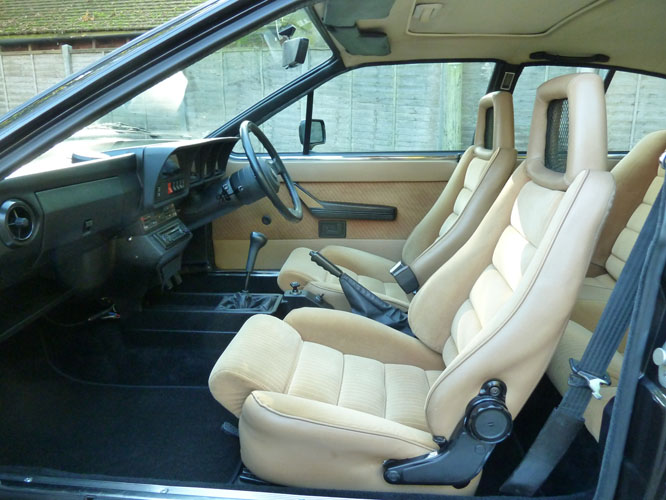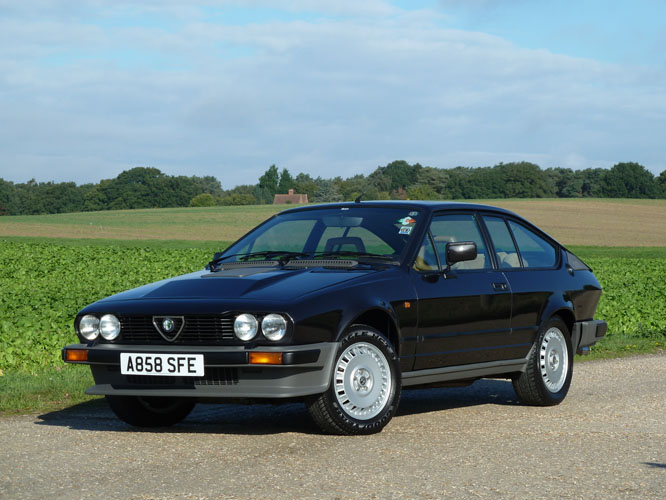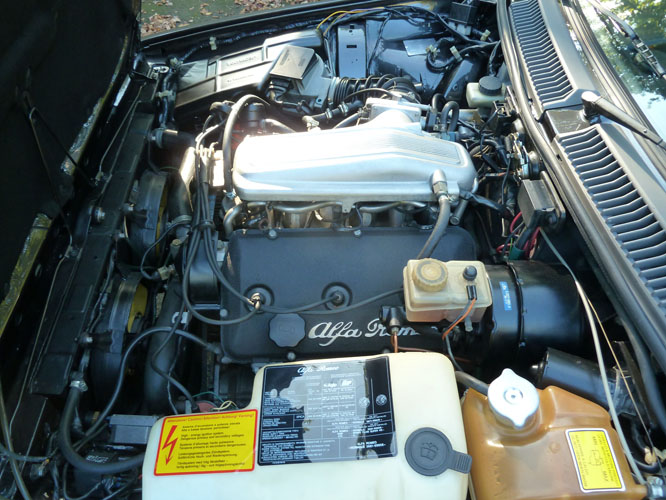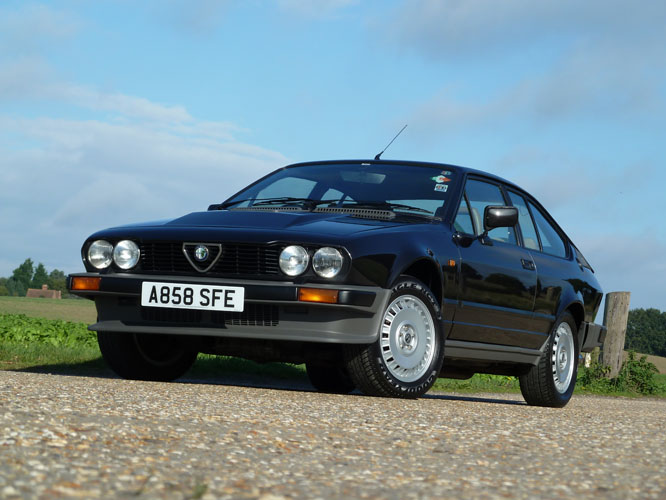 1983 Alfa Romeo GTV6 2.5
Engine: 2492cc V6
Transmission: 5 Speed Manual
Year: 1983
Registration: A858 SFE
Mileage: 79,000
Exterior Colour: Metallic Black
Interior colour and material: Tan Cloth
VIEWING BY APPOINTMENT ONLY PLEASE.
- According to the Alfa Romeo Museum Archives this GTV 6 was manufactured on March 30th 1983 and was sold new and first registered for road use in England on October 18th 1983. Its original colour was the rarely chosen (but now highly desirable) metallic black, just as it is now.
- This wonderful GTV6 was sold new by the Lincoln Alfa Romeo dealer FK Sharpe to a Mr Hutton of nearby Heighington. It is not known for certain how long Mr Hutton kept the car, but it is believed that the second owner possibly purchased the car in around July 1984.
- The GTV6 was maintained by local Alfa Romeo specialist BLS Automotive on at least three occasions until November 1987 when the speedometer recorded 45,000 miles. This information is obtained from the original service book which accompanies the car along with the original hand book pack that contains the hand book, dealer directory, anti-corrosion warranty, Alfacover warranty booklet as well as the warranty card, and the right hand drive hand book supplement, all of which are in superb condition.
- The car clearly covered the majority of its mileage in its early life as by the time it was four and a half years old in March 1988 it had covered 51,000 miles.
- The history file contains a fantastic and methodical typed record of all fuel fills and maintenance between the dates of March 1988 and January 1993. It was compiled by the third owner of the car who owned it from March 1988 to April 2007. Their name is unknown but they purchased it from a John Lawson who may have been a friend as Mr Lawson borrowed the car between December 1988 and February 1989.
- The day before Mr Lawson borrowed the car the owner and the GTV6 returned from what must have been a superb 2,600 mile ten day drive to Italy and back, via the countries of France, Germany, Switzerland, and Belgium. Their trip can be plotted from the mileage record and it is clear that they made the most of the Alpine roads, but it is hoped their trip also included a visit to the Alfa Romeo Museum as they were clearly an Alfa Romeo enthusiast and Alfa Romeo Owners Club member judging by the club stickers still in the windscreen, and notes of a club event visit in the mileage record.
- The methodical third owner seemed to place the car in storage in January 1993 when it had covered 66,000 miles. The reasons for this are unknown but after nineteen years of ownership he sold the car in April 2007 to an Ian Blacklin of Newcastle-upon-Tyne.
- Mr Blacklin retained the GTV6 for only ten months before selling it to a Mr Ringer who had Italian car specialist Bonello Auto Services carry out a timing belt change and tensioner conversion in March 2008.
- Eleven months later the GTV6 changed hands again and moved back down south when it was purchased by a Matt Irving. Mr Irving is a friend of leading UK Alfa Romeo Transaxle specialist Alex Jupe of Alex Jupe Motorsport, and we suspect that Mr Jupe encouraged his friend to carry out many of his excellent modifications to the car. However, shortly after purchasing the GTV6, Mr Jupe found Mr Irving a car that had already had many of Mr Irving's chosen modifications carried out, so Mr Jupe found the still unmodified A858-SFE a new home with another of his friends, Mark Oldfield.
- Mr Oldfield raced an Alfa Romeo Alfetta 2.0 with the Historic Sports Car Club at the time obviously wanted a similar car for road use, however the dream was short lived and Mr Jupe sold the car in June 2009 to a John Eggleston of Highgate, North London.
- Mr Eggleston kept the GTV6 for just under four years before selling it to the Gentleman who we purchased it from. This Gentleman purchased the car with the intention of restoring it and selling it on, so he commissioned his Brother's car body repair company to restore and repaint the car to a very high standard and replace the timing belt. Just a couple of weeks after these works were completed we purchased the car from him.
- This is a superb example of Alfa Romeo's increasingly desirable 2.5 litre V6 engined coupe, and the fresh metallic black paintwork is set off beautifully by the immaculate tan cloth interior. With a boastful history file and the cars original specification, this is a very special motor car. These wonderful Alfetta series cars are one of the last pre-FIAT era Alfa Romeos, cars that were based only upon themselves and not platform shared with other marques. This is a great opportunity to purchase an excellent example of one of the last true Alfa Romeo Alfa Romeos.