1990 Alfa Romeo SZ 3.0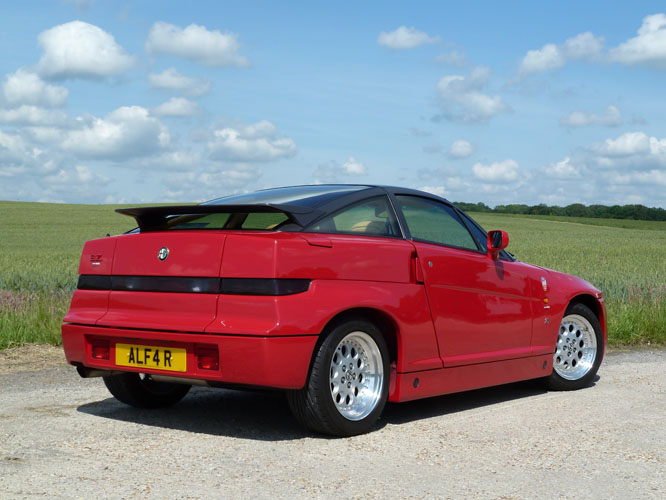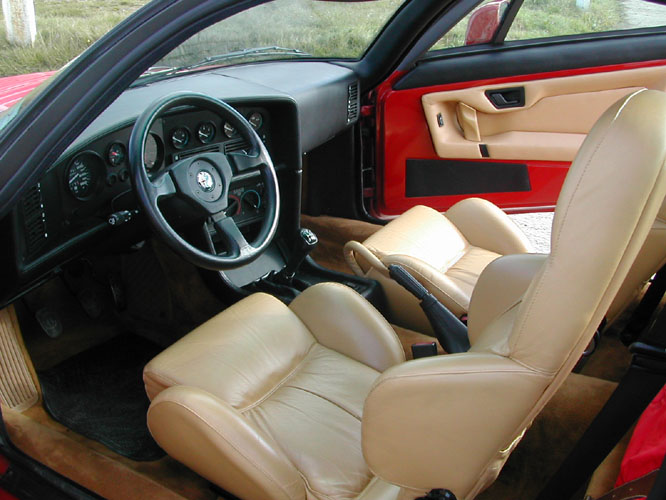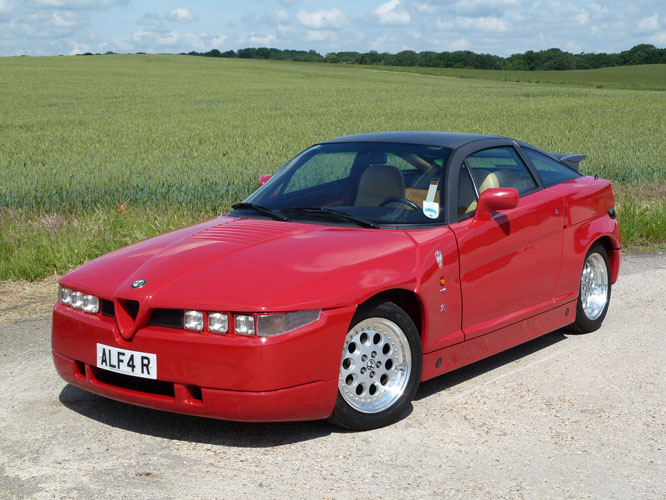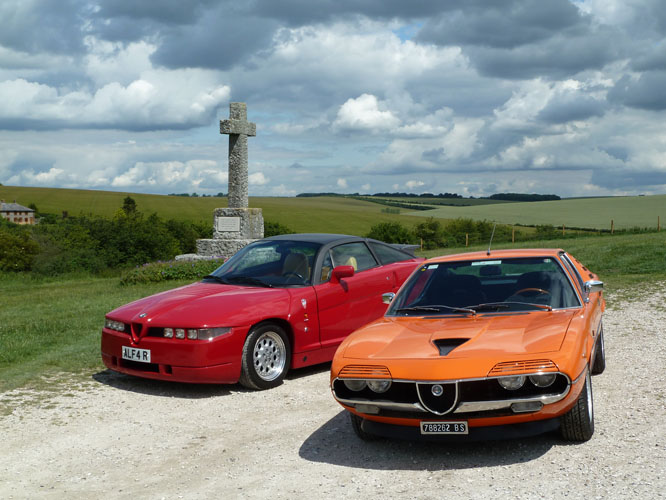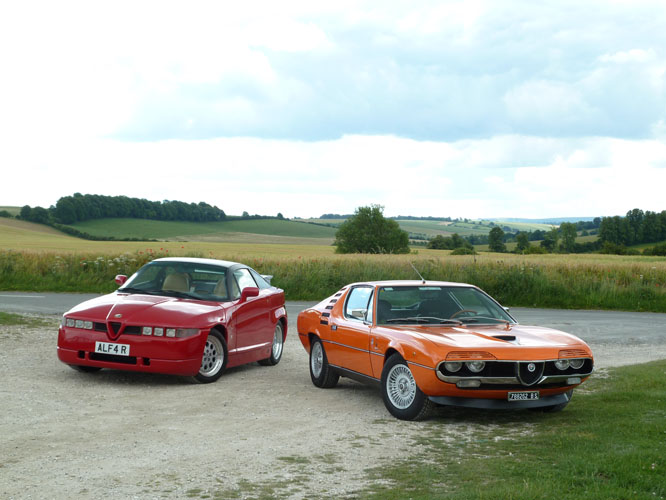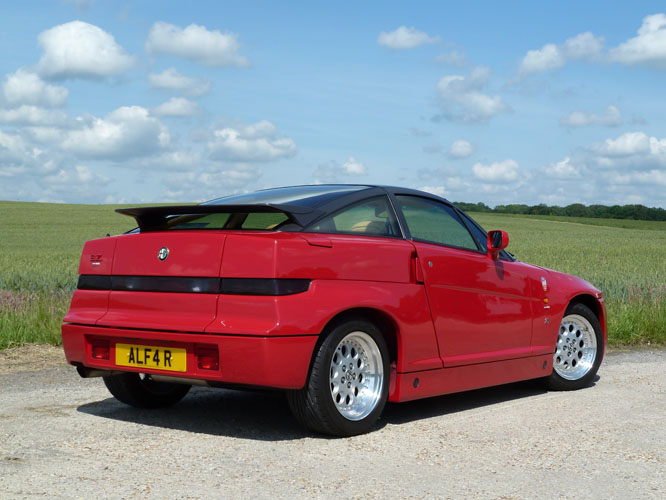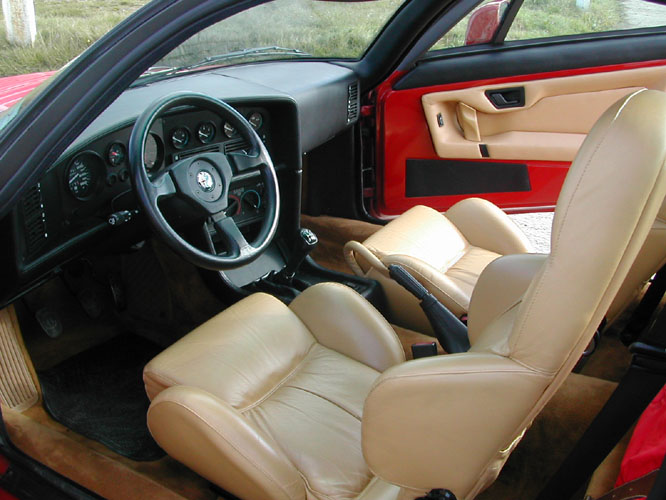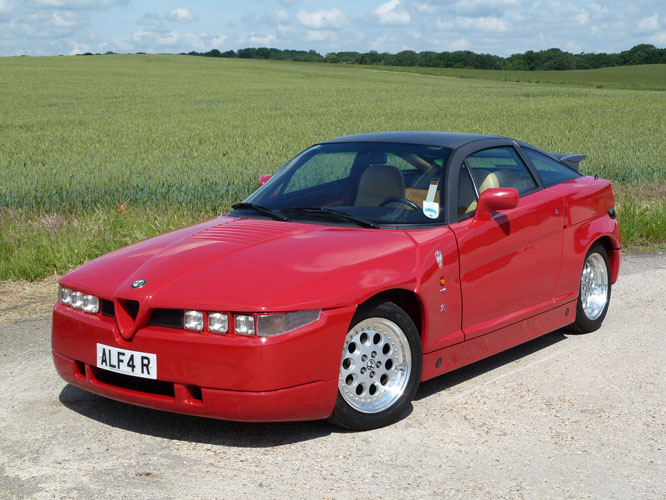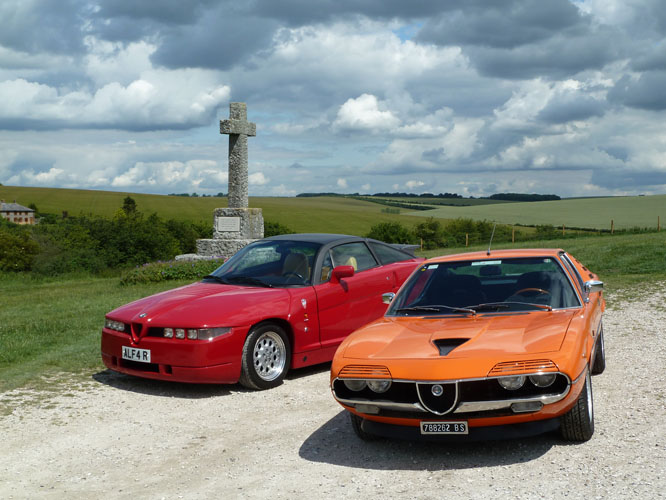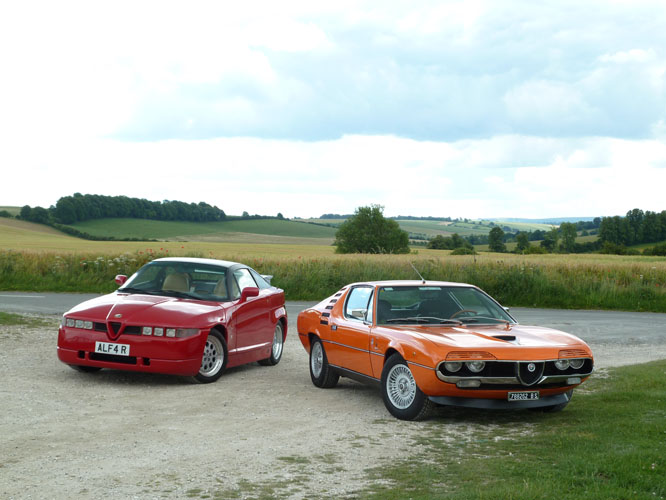 1990 Alfa Romeo SZ 3.0
Engine: 2,959cc V6
Transmission: 5 Speed Manual
Year: 1990
Registration: G537 TGH
Mileage: 25,800
Exterior Colour: Alfa red
Interior colour and material: Tan Leather
VIEWING BY APPOINTMENT ONLY PLEASE.
- This SZ originally joined our Black & White Collection in October 2004 at 14,800 miles (23,800 kms) and was then regrettably sold in September 2007 at 18,300 miles (29,400 kms). We then repurchased it in January 2011 at 24,300 miles (39,200 kms). Sadly, due to dry storage difficulties and the classic saying of "lack of use forces sale", our cherished SZ was sadly sold in June 2013 at 25,800 miles (41,600 kms).
- Due to the personal attachment that we have with this car we politely ask that only the most serious enquiries and good homes contact us please.
- This is a very early SZ being production number 79.
- Manufactured on July 30th 1990 and sold by Alfa Romeo to a dealer in Italy on October 2nd 1990.
- Imported into England in late 1999 from Switzerland, where it had resided for a couple of years. The then owner, a collector with apparently more than one hundred cars including at least three SZs at one time, based the car at a hotel he resided at in Geneva. It was then registered in England in December 1999.
- The car was then stored within the collection in Berkshire, remaining there even when the entire car collection was sold to the owners friend. We then purchased it in October 2004 (after a fourteen month negotiation) when the collection was dispersed due to storage complications.
- This is an extremely original and un-molested SZ, it does not even have a radio fitted and has never had an alarm system fitted. The bodies of SZs have suffered several known issues over the years with micro-blistering of the paintwork and corrosion of the aluminium roof panel as it joins the steel structure being the two main problems, so it is not unusual to find that these areas have been re-painted on cars. They have also experienced corrosion of the cabin C pillars, and the lacquer on the carbon-fibre rear spoiler peeling off, to name just a few. To the best of our knowledge our car has its original paint on the body (except for the front bumper which has been repainted due to stone chips) and the grey roof, as well as the original lacquer on the rear spoiler. It also has its original interior, wheels, and original specification brakes. The original specification Pirelli P-Zero tyres (which are no longer available) were only recently removed for safety despite hardly being worn.
- Only 1,036 SZ's were made between 1989 and 1991 of which 38 were prototypes.
- One of only 289 cars manufactured in 1990.
- Designed by Robert Opron of Alfa Romeo and assembled by Zagato Design.
- Body constructed of thermoplastic glassfibre panels mounted to a steel structure.
- 16" Speedline split-rim alloy wheels.
- Air conditioning.
- Electric height adjustable suspension.
- 210 Bhp V6 engine.
- Previously registered G537-TGH and G11-BWG.
- The registration number ALF4 R is not included with the sale and will be removed when the car is sold.

Our track day experiences for this SZ:
- Auto Italia Magazine at Brooklands, Surrey, April 30th 2011.
- Crystal Palace Sprint, London - May 29th 2011, Motorsport at the Palace event.

Events we have exhibited this SZ at:
- Alfa Romeo Owners Club Spring Alfa Day, Imperial War Museum, Duxford, Cambridgeshire, April 17th 2005.
- Alfa Romeo Owners Club National Alfa Day, Boughton House, Northamptonshire, June 19th 2005.
- Alfa Romeo Owners Club Spring Alfa Day, The Museum of Army Flying, Middle Wallop, Hampshire, April 23rd 2006.
- Prescott Hill Climb (car on show only), Gloucestershire, May 7th 2006.
- Auto Italia Magazine at Stanford Hall, Leicestershire, June 11h 2006.
- Churchill Village Classic Car Show, Oxfordshire, June 11th 2006.
- Alfa Romeo Owners Club Spring Alfa Day, Imperial War Museum at Duxford, Cambridgeshire, April 17th 2011.
- Auto Italia Magazine at Brooklands, Surrey, April 30th 2011.
- 96 Club Chelsea Rendezvous, The Royal Hospital Chelsea, London, March 10th 2013.