1959 FIAT Nuova 500 Sport "Abarth 695"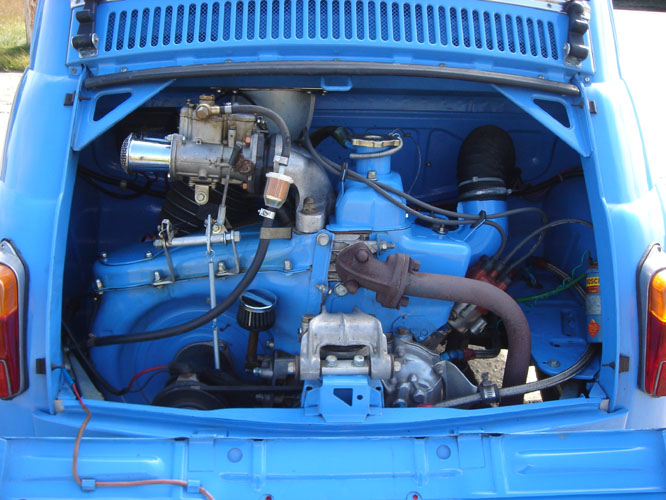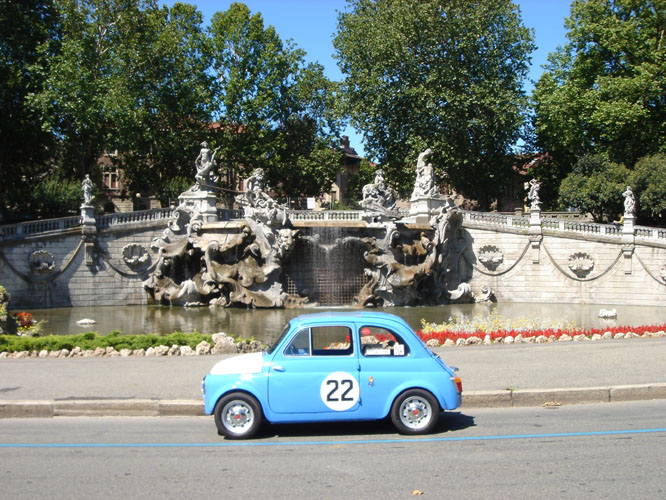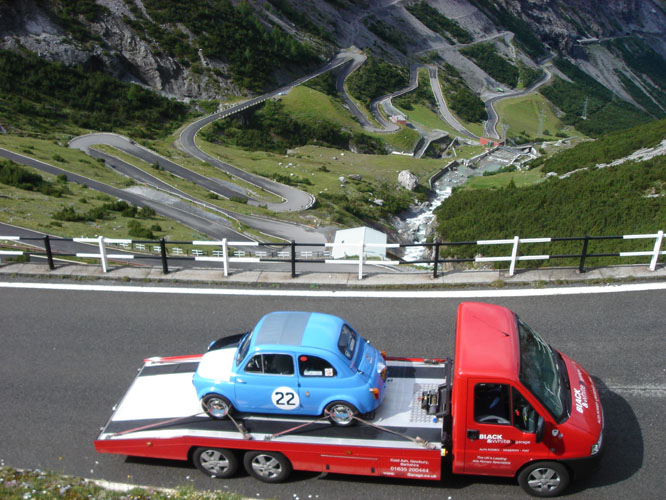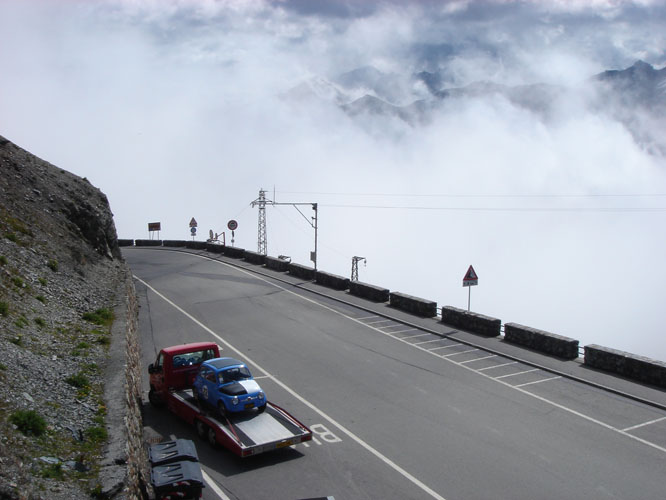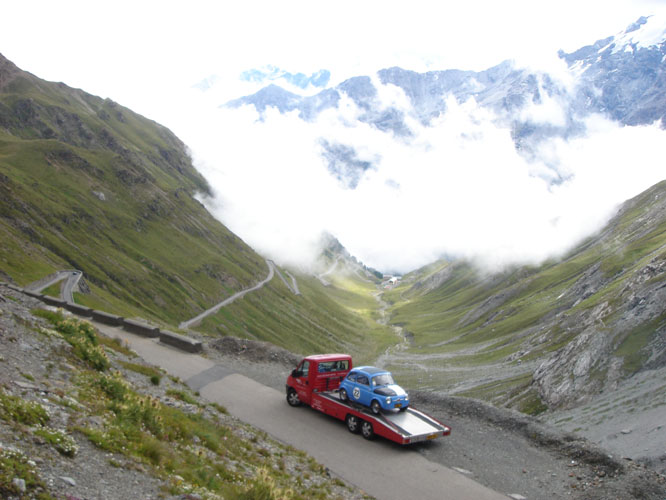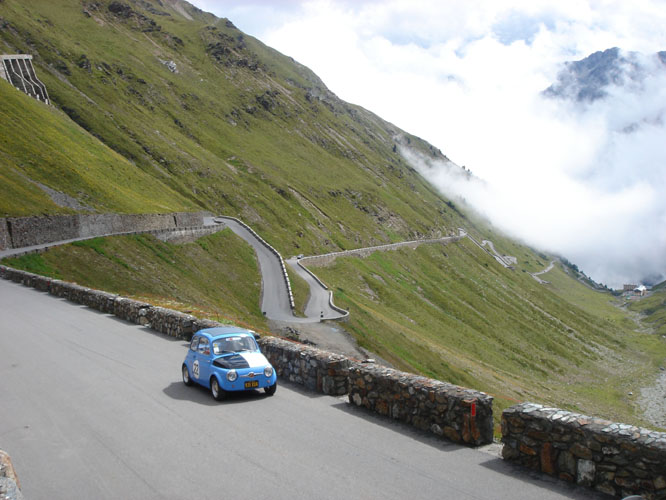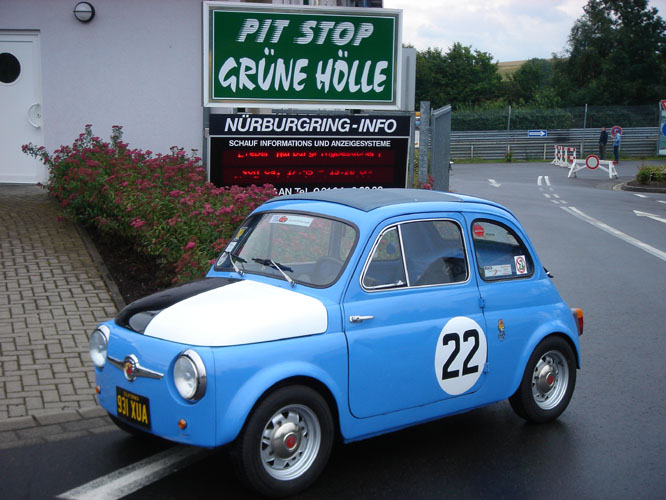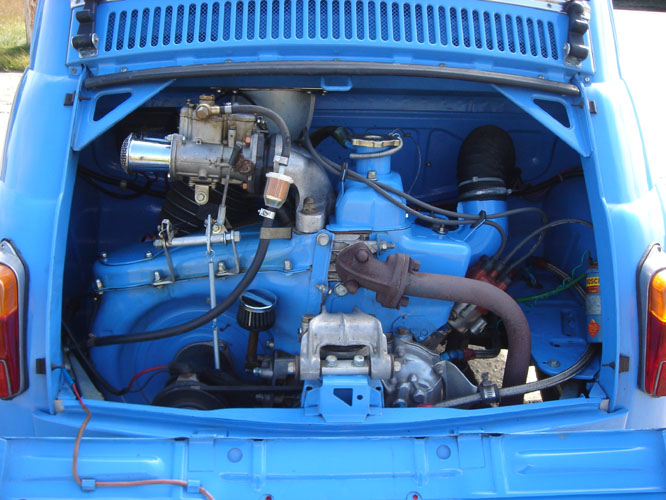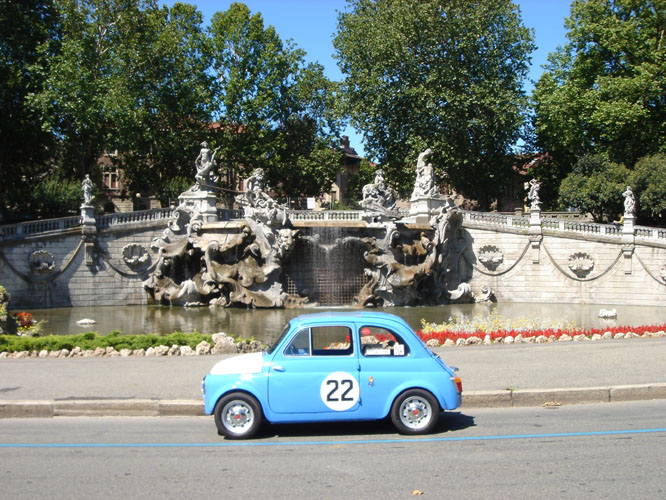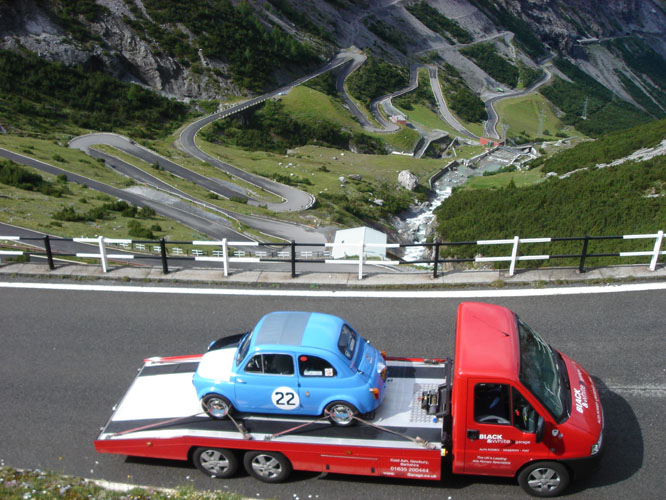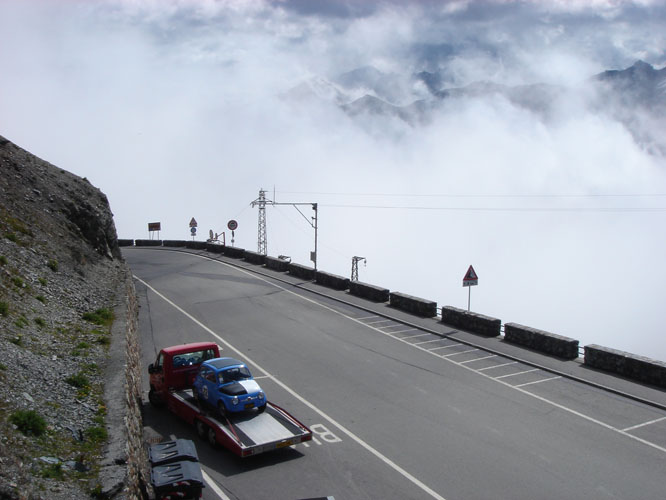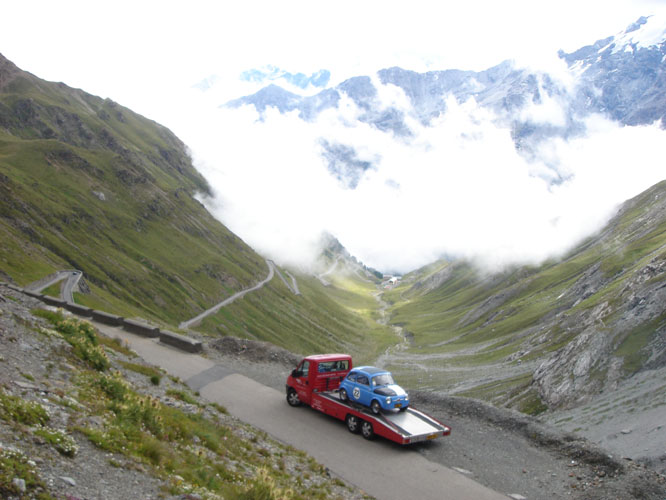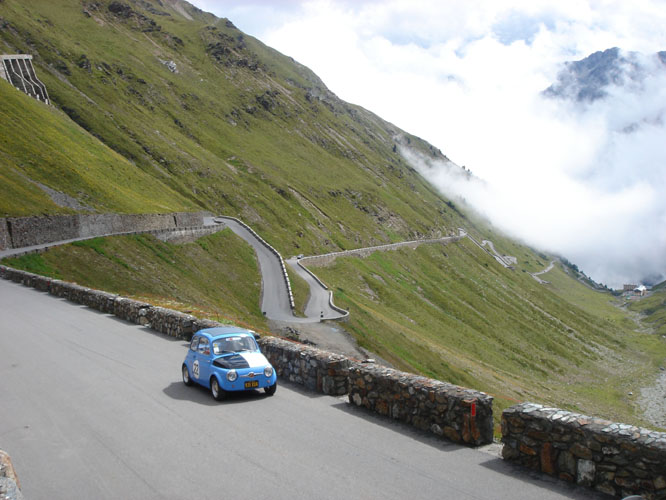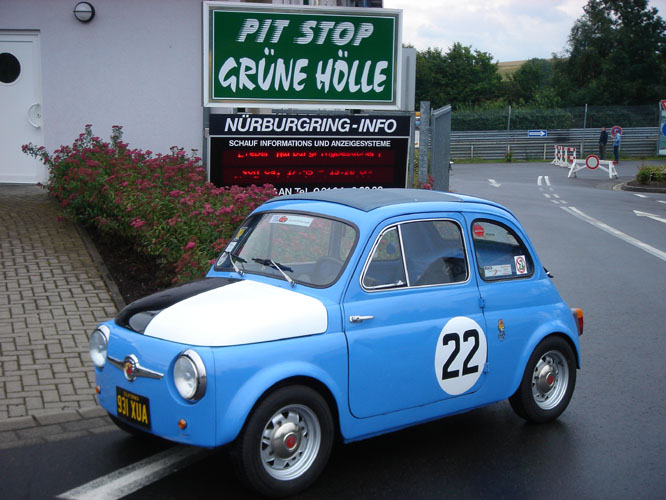 1959 FIAT Nuova 500 Sport "Abarth 695"
Engine: ???cc two cylinder
Transmission: 4 Speed Manual
Year: 1959
Registration: 931 XUA
Mileage:
Exterior Colour: Bugatti blue
Interior colour and material: Black vinyl / cloth
VIEWING BY APPOINTMENT ONLY PLEASE.
- This 500 joined our collection in October 2006 when we imported it from a small town west of Amsterdam in Holland, but was sadly sold in December 2008 to a car collector in Luxembourg.
- An extremely rare early FIAT Nuova 500 Sport with "suicide" rear hinged doors and a sunroof, produced in FIAT's Mirafiori Plant in Italy.
- The Nuova 500 was made between 1957 and 1960.
- Sold new in 1959 by Star Motors of San Jose, California.
- Just three Northern Californian owners (Father, then Son, then friend of son) prior to restoration and conversion.
- Originally painted in Celeste Medio (colour code 403) which is a pale blue similar to the current Vespa Scooter blue, the closest match the owner/restorer could find to Bugatti Blue.
- Full restoration and conversion carried out in San Jose, California where the car lived until March 1989.
- Imported from California to Holland in August 1989 by Dutch racing driver Hans Hugenholtz after he purchased the car from the Rick Cole Monterey Auction held during the 1989 Pebble Beach Concours d'Elegance.
- The car has probably covered less than 500 miles since the restoration and conversion in 1989 as it was never registered for road use in Holland while it lived there.
- FIAT 126 engine bored out from 600cc to about 800cc with 79mm forged racing pistons, big valve head, and Abarth heavy valve springs.
- Big Weber 40 DCOE24 side-draft carburettor.
- A virtually straight-through exhaust system - very loud!
- FIAT 126 gearbox reportedly with close ratio 3rd and 4th gears.
- Lowered suspension with Koni shock absorbers.
- Modified oil pump with Aeroquipe braided oil hoses and an external oil filter.
- Custom made front panel with larger headlamps and later FIAT 500 side indicators.
- We (Black and White Garage, Newbury) have spent nearly £3,000 on this car since we purchased it finishing of the build and conversion that was started in 1989 in California but never finished as it was sold prior to the owner being able to do so. On the restorer's maiden test drive a gentleman stopped him in the street while he was driving and begged him to be allowed to purchase the car, something he did the very next day!
- Between June 27th and July 12th 2007 this FIAT 500 did a 3,100 mile journey around Europe on the back of our Fiat Ducato car transporter for the world launch of the new Fiat 500 in Turin on July 4th 2007. It also attended the 50th anniversary celebrations since the launch of the original FIAT Nuova 500 in 1957 that took place near Albenga on the north western Italian coast on July 6th to 8th 2007. The F500 also spectated at the Silver Flag hill climb in northern Italy, visited many car museums and factories in and around Modena, climbed and descended the epic Passo dello Stelvio, visited the Porsche factory and Mercedes-Benz museum in Stuttgart, and then completed a lap of the Nurburgring Nordschleife!