1969 FIAT 500 L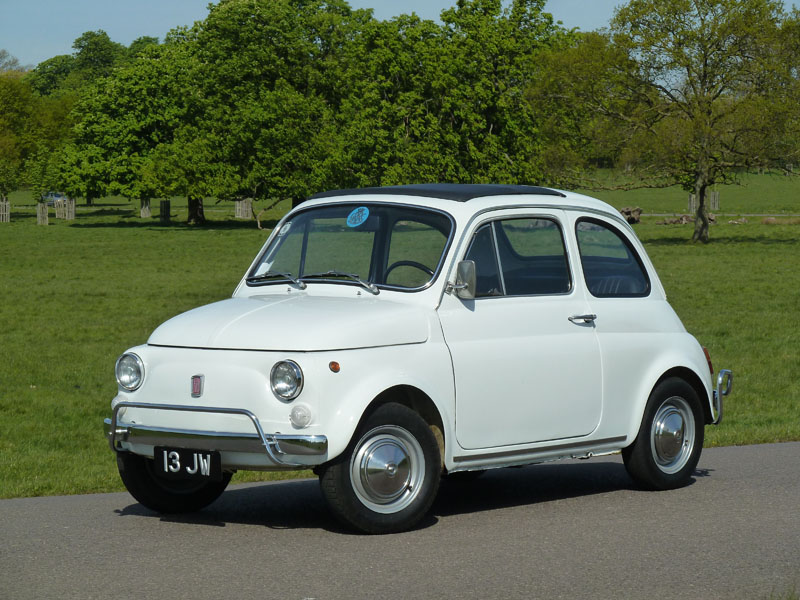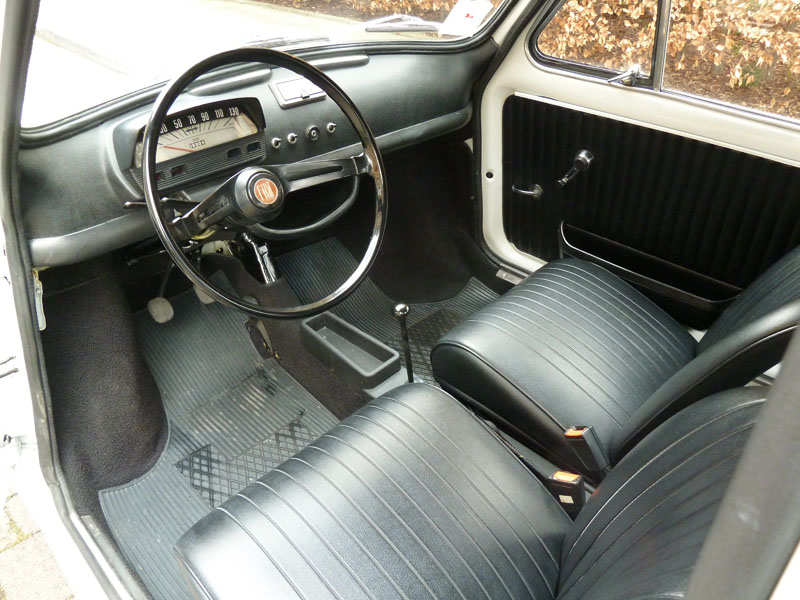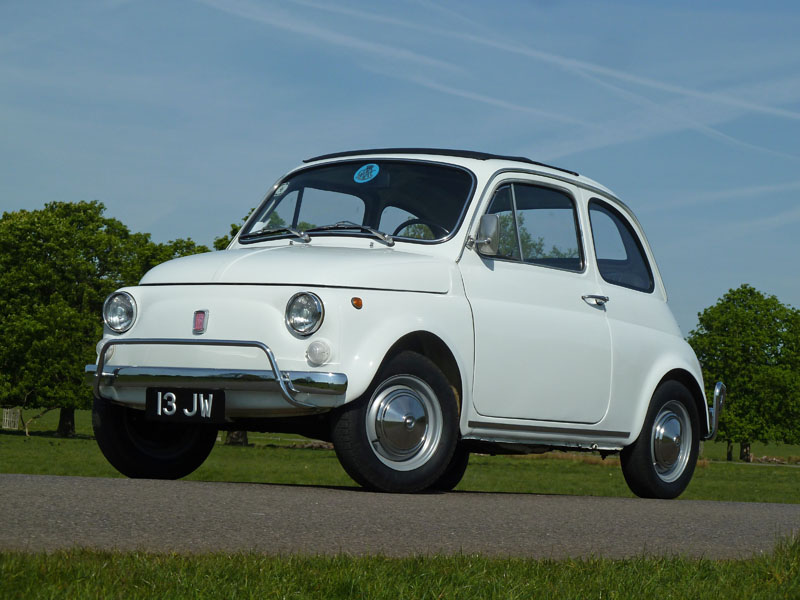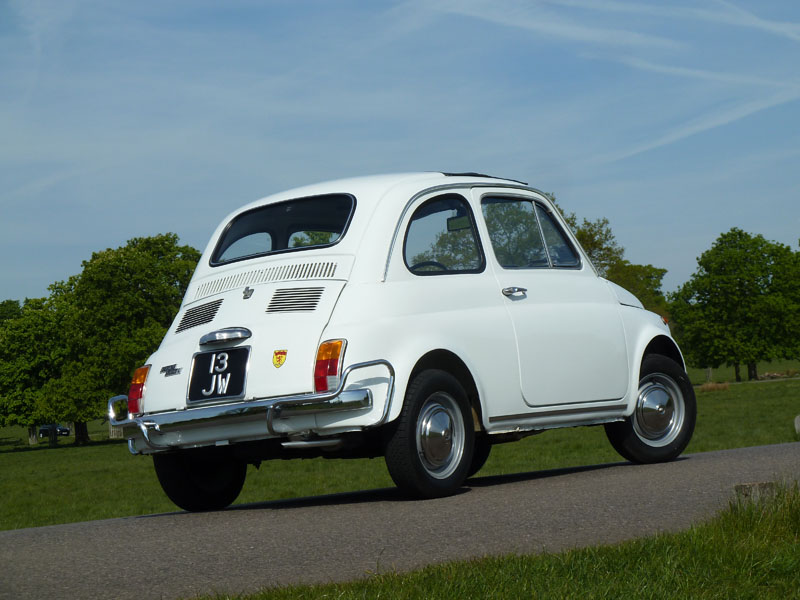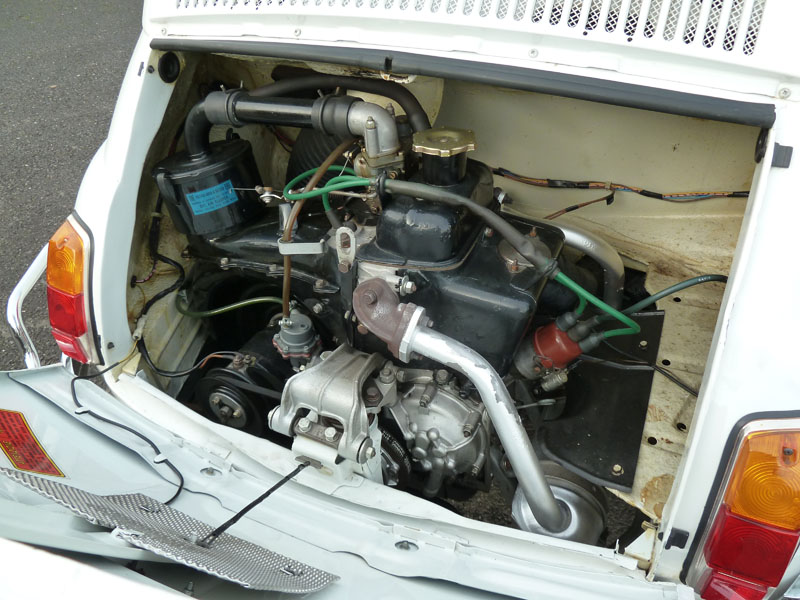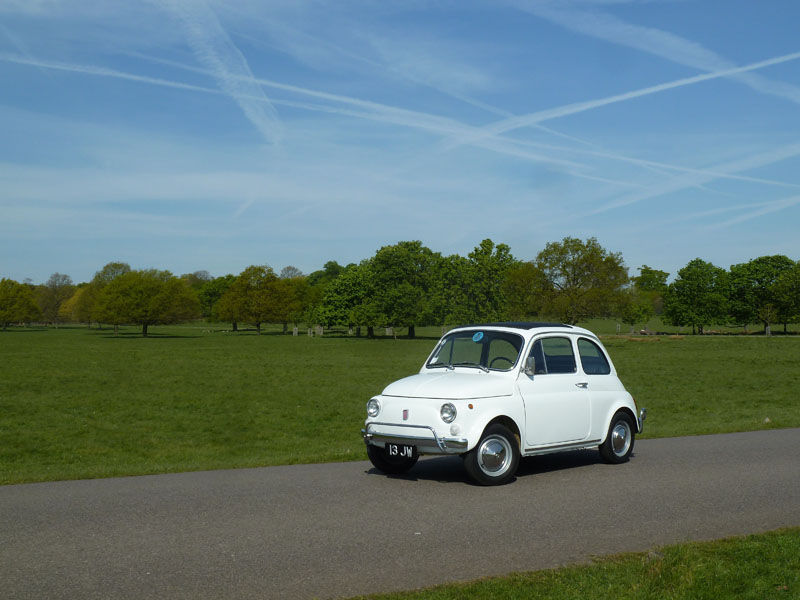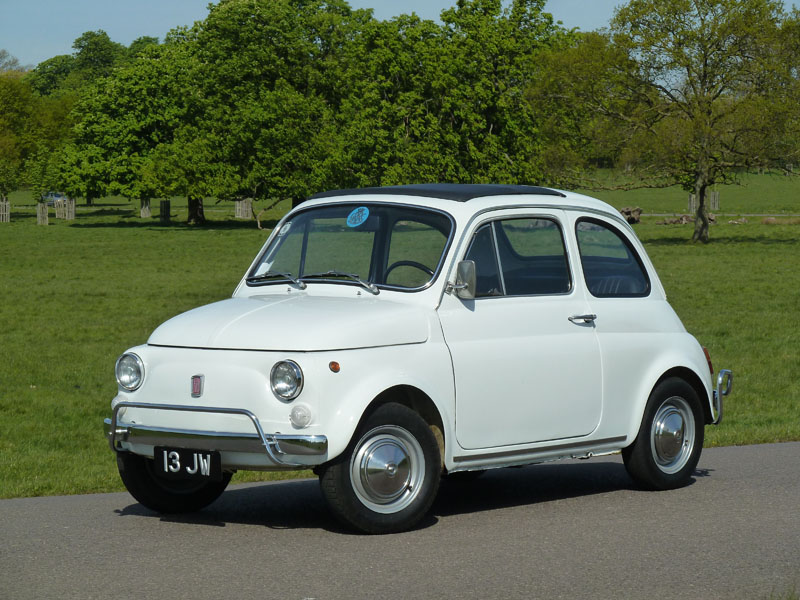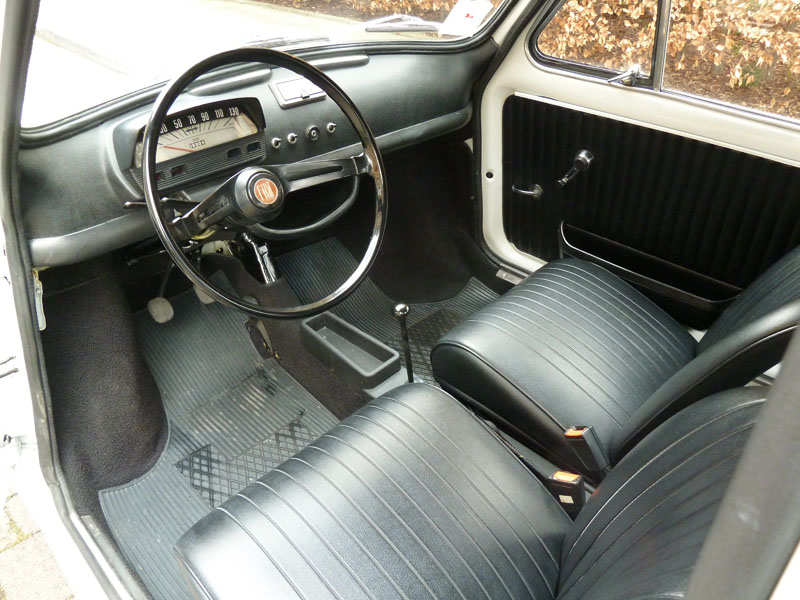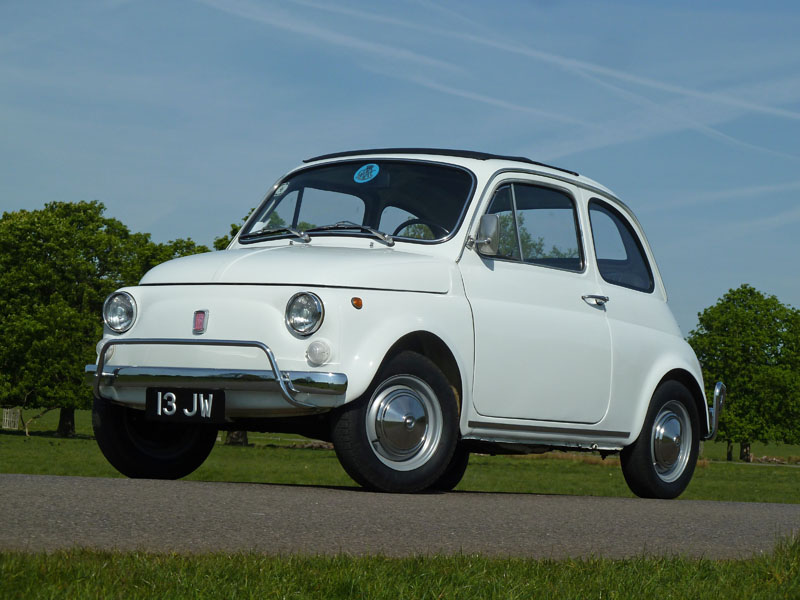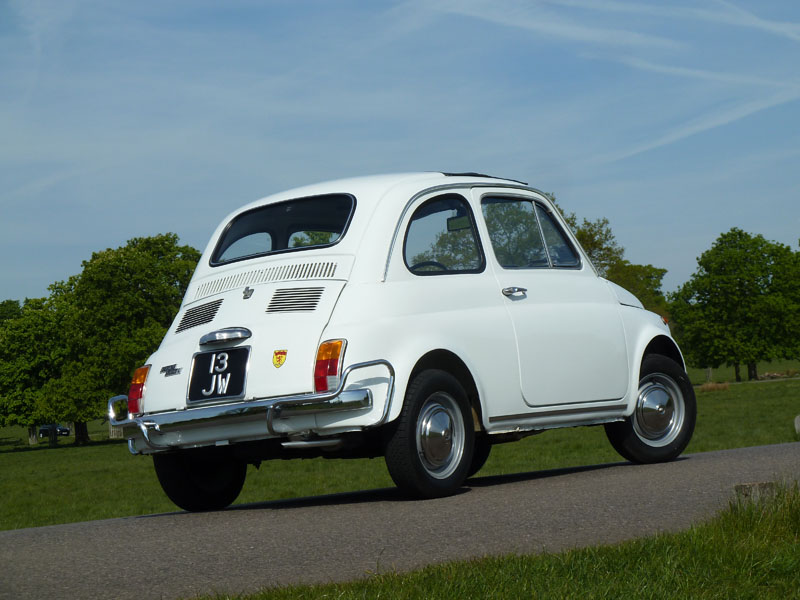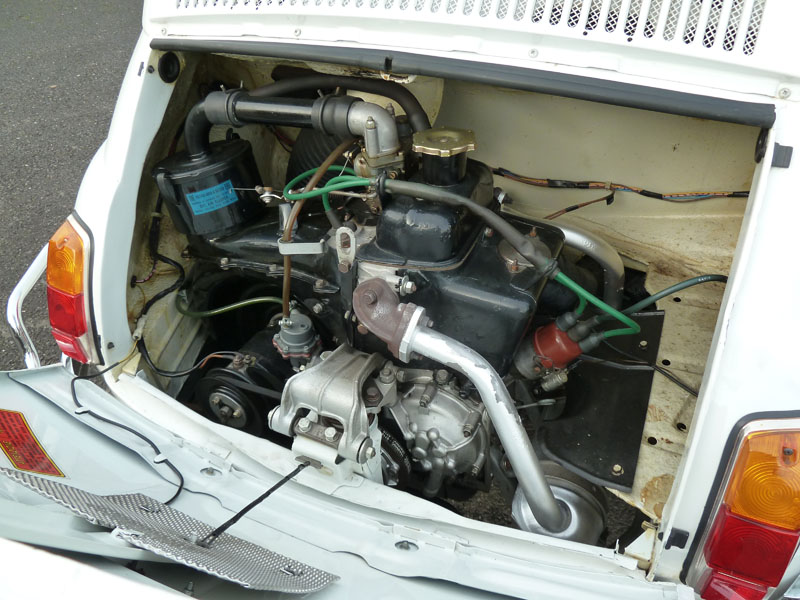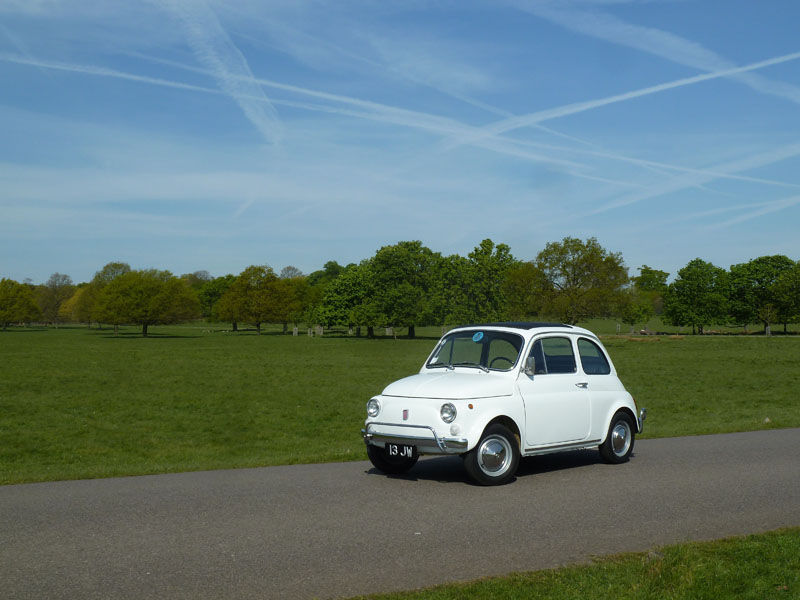 1969 FIAT 500 L
Engine: 499cc two cylinder
Transmission: 4 Speed Manual
Year: 1969
Registration: DVG 401G
Mileage:
Exterior colour: White
Interior colour and material: Black vinyl
VIEWING BY APPOINTMENT ONLY PLEASE.
- I acquired this early Lusso version of FIAT's enormously popular 500 in England in October 2015, just a few weeks after it had been imported from Italy.
- The original Italian registration book that I have for the car states that it was first registered in the province of Cosenza on June 12th 1969 with the plate CS-83150. Cosenza is in the most southern part of Italy close to the beautiful island of Sicily, and the proud new owner was an Alfredo Pizzini who resided in Quattromiglia.
- In May 1973 the 500 was purchased by an Aldo Morelli of Timparello, also in the province of Cosenza.
- The following owners are then unknown although there is a possibility there were none, but it is clear that the car was in regular use due to the many licence stamps in the registration book.
- In October 2003 the car was purchased by another resident of the province of Cosenza, a Mario Linardi from the town Luzzi.
- August 2007 saw the FIAT finally leave the Cosenza area when it ventured north with a new owner from Castelfranco Emilia, in the province of Modena. The new owner, Salvatore Leone, had a total restoration carried out on the FIAT to a superb standard. There are photographs on file taken in November 2007 before the restoration started and then between August 2008 and May 2009 during the works showing the car was completely stripped and many new body panels were fitted.
- The 500 was then used carefully and enjoyed until it was purchased by an Englishman who brought the car to England for re-sale in the summer of 2015.
- I thoroughly enjoyed using this 500 as regular transport around central London (where I live), but it was sadly sold in March 2017 as I lost one of my garage parking spaces (it was garaged during my ownership).
- The registration number 13 JW is NOT included with the car or in the sale, and is not available for purchase. The car will be allocated an age appropriate UK registration number prior to sale.
- It must be emphasised that this 500 was properly restored and is far superior to the many "restored" cars that have clearly just received cheap re-paints and therefore have scruffy under bonnet and engine compartments. My car is in excellent condition. Being regularly driven it also drives very well and has been maintained correctly during my ownership by London's leading FIAT 500 specialist.
Events I have exhibited and participated this 500 at:
- 96 Club Rendezvous, Belgravia, London, November 8th 2015.
- 96 Club Rendezvous, Belgravia, London, December 13th 2015.
- 96 Club Rendezvous, Belgravia, London, January 10th 2016.
- 96 Club Rendezvous, Belgravia, London, February 14th 2016.