1964 Alfa Romeo Giulia 1600 Sprint GT RHD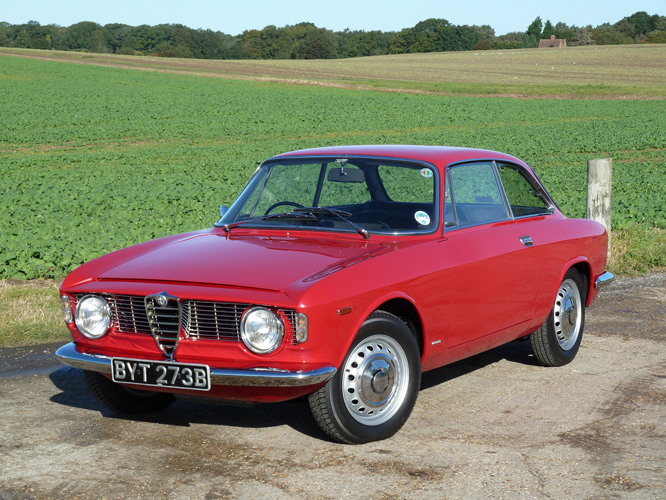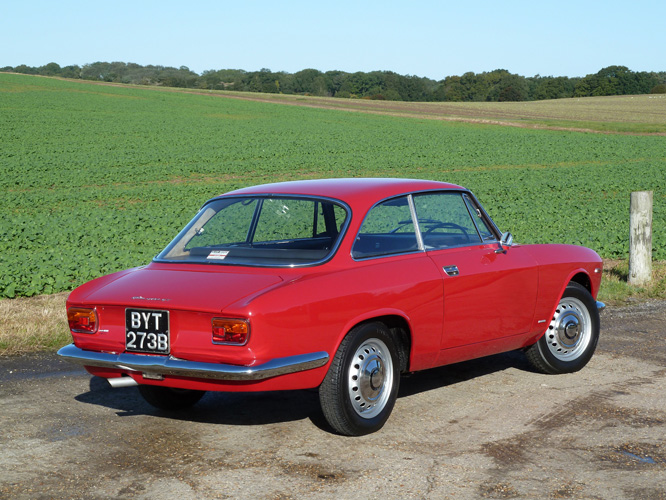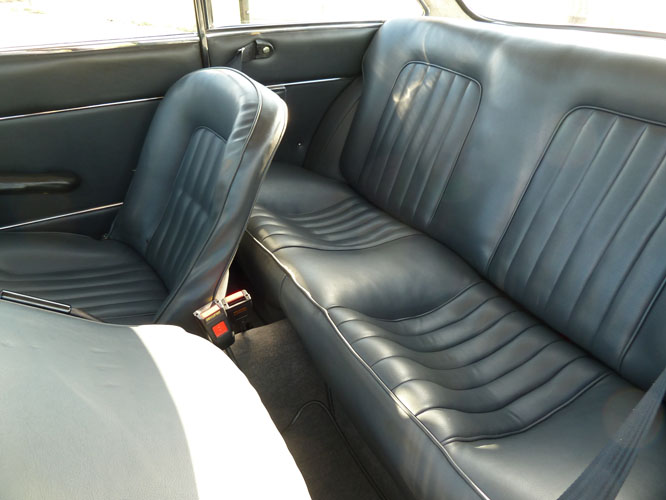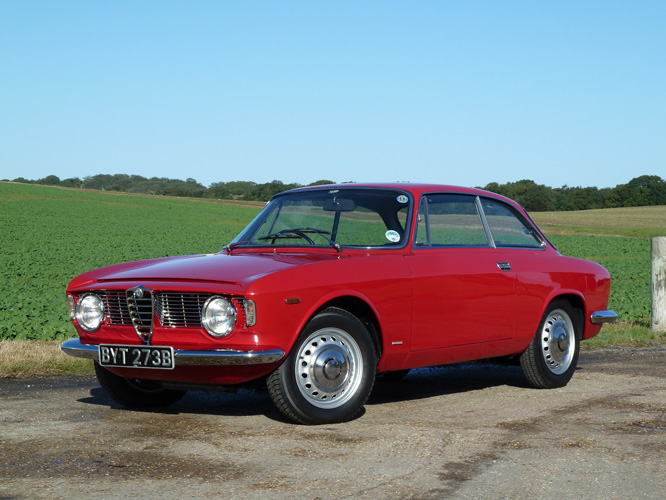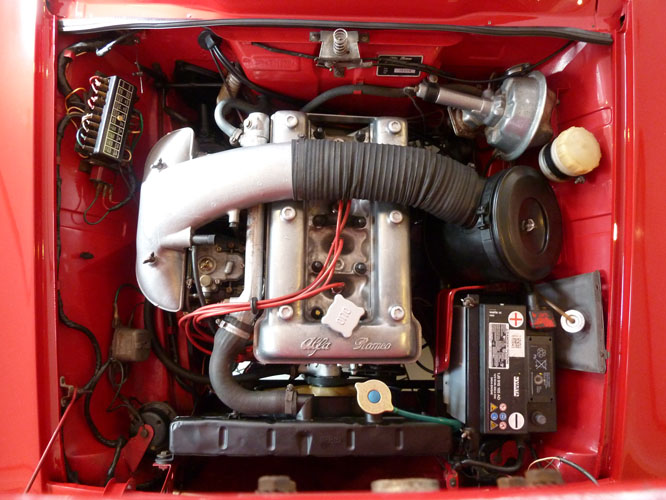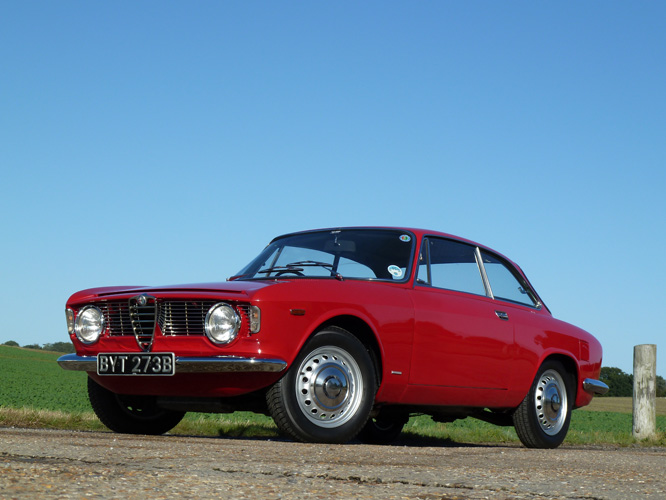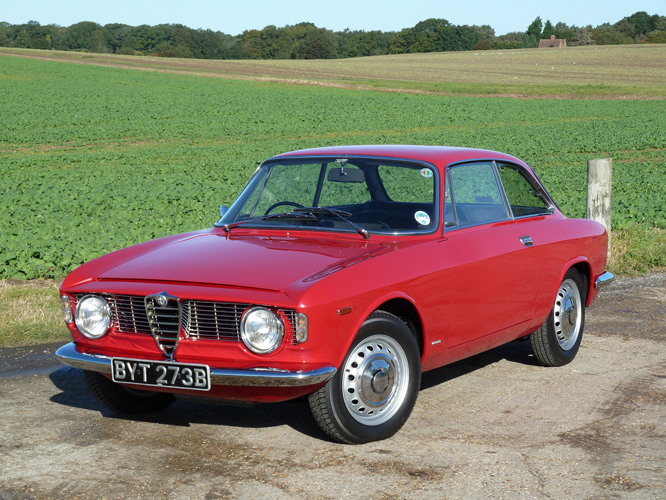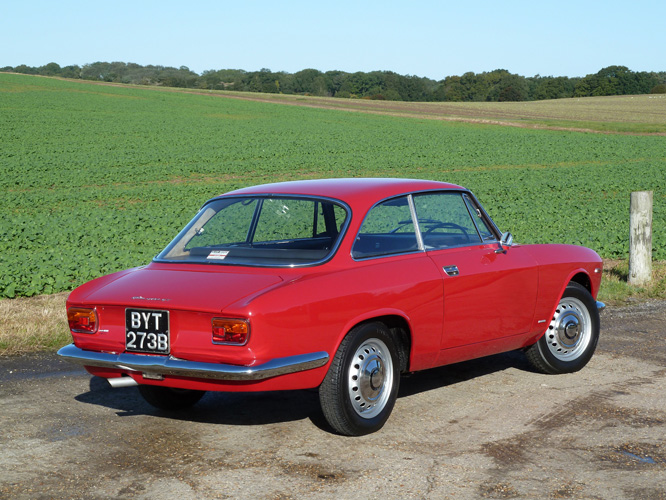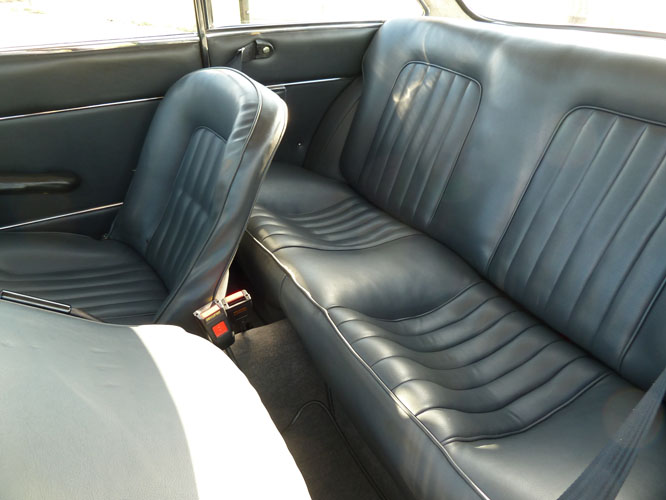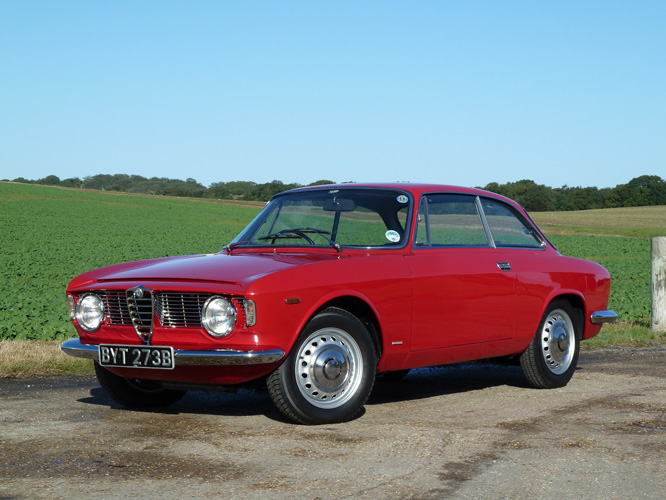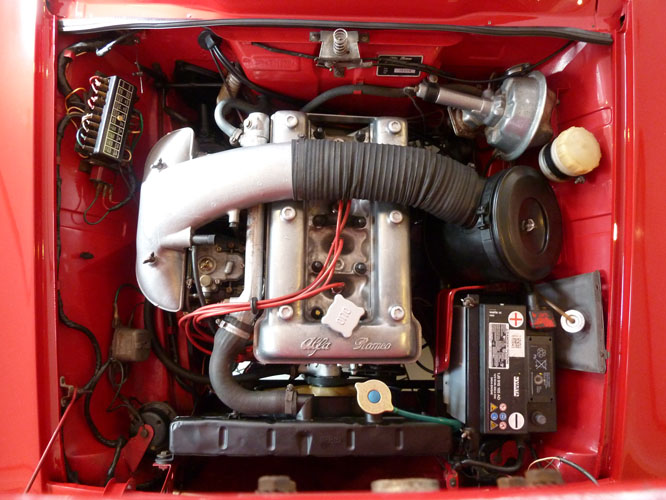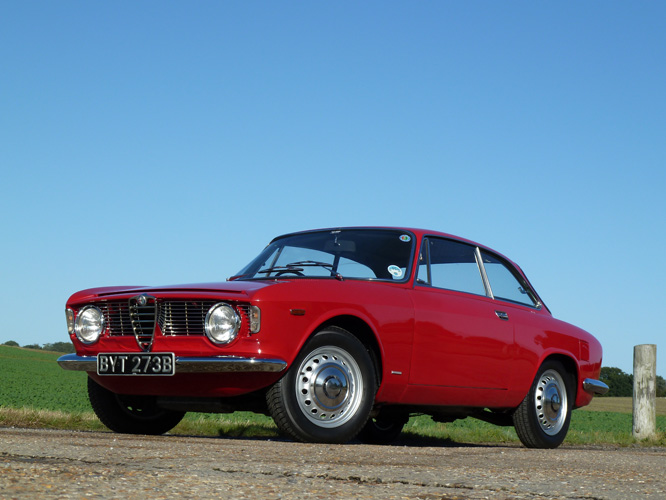 1964 Alfa Romeo Giulia 1600 Sprint GT RHD
Engine: 1570cc twin-cam four cylinder
Transmission: 5 Speed Manual
Year: 1964
Registration: BYT 273B
Mileage:
Exterior Colour: Alfa red
Interior colour and material: Grey vinyl
VIEWING BY APPOINTMENT ONLY PLEASE.
- According to the Alfa Romeo Museum Archives this Giulia Sprint GT was manufactured on July 30th 1964. The factory invoiced it to Chipstead Motors of Holland Park in London on July 31st 1964.
- This is a very rare car being one of only 1,404 right hand drive cars manufactured by the factory in Arese, Milan, Italy, out of a total of 2,226 right hand drive examples (the others were assembled in countries such as South Africa from Complete Knocked Down kits).
- Sold new by Chipstead Motors to the car's first owner, a lady in Croydon, and registered on September 28th 1964. We have a copy of the original sales invoice on file, along with correspondence during her ownership between Alfa Romeo (GB) Limited, Chipstead Motors, and her insurance company.
- This superlative Sprint GT has clearly always been a well maintained and cared for car.
- A superb body restoration was carried out in 2005 by Alfa Romeo specialist restorers Bonello Auto Services of Newcastle-upon-Tyne, with the car being finished in its original colour combination. We were informed that all of the original panels were retained during the restoration, and a comprehensive photograph album accompanies the car which details the work carried out.
- Along with previous MOT certificates and tax discs from the 1970's and 1980's, the history file contains a delightful note book diarising the ownership of a previous owner between 1982 and 1987, logging his journey dates and mileages, as well as repairs he and garages carried out on the car.
- We have just completely re-built the engine of this car in our own workshops to standard specification and needless to say, it performs superbly.
- This is a fantastic, original right hand drive example of Alfa Romeo's iconic "step-front" Bertone styled coupe that would be very difficult to improve upon. A real Gentleman's small sporting coupe, it is thoroughly charming.
- In an age when so many Sprint GT's have been converted into GTA replicas, it would be lovely to think that future owners of this car respected the original condition and specification of this car and did not irreversibly modify it in any way. The delightful and delicate feel that these cars deliver in standard trim is so easily lost by so called enhancements. It is now easy to find and purchase a race prepared Sprint GT or one that has been turned into a GTA replica, but it is extremely difficult to find an unmodified and standard specification Sprint GT.