1964 Alfa Romeo Giulia 1600 Ti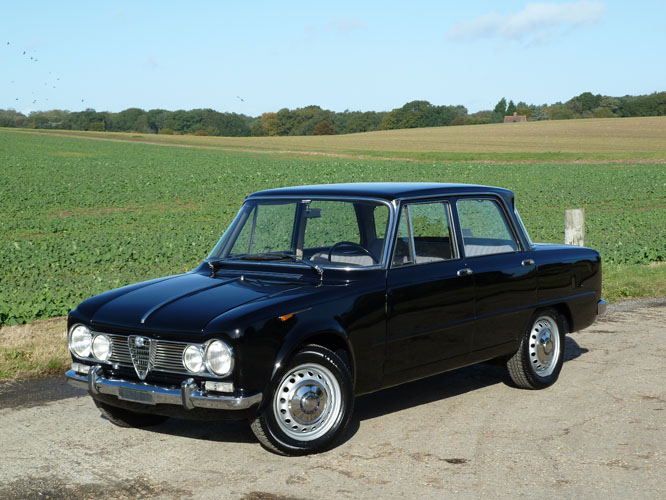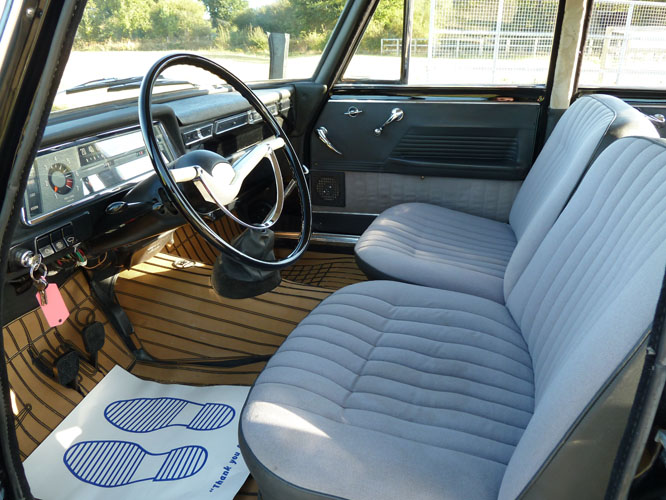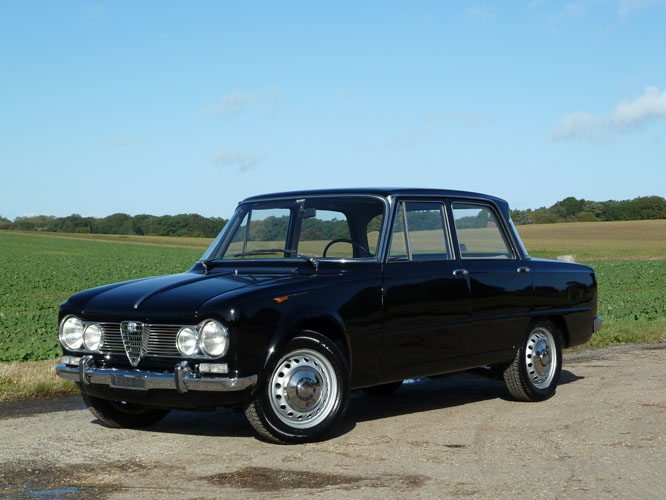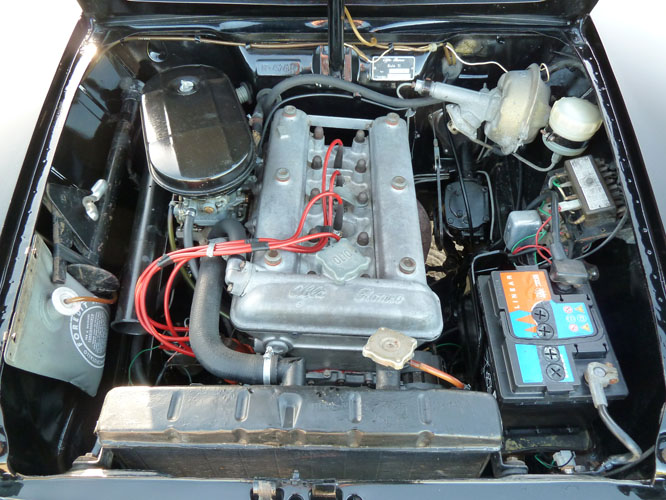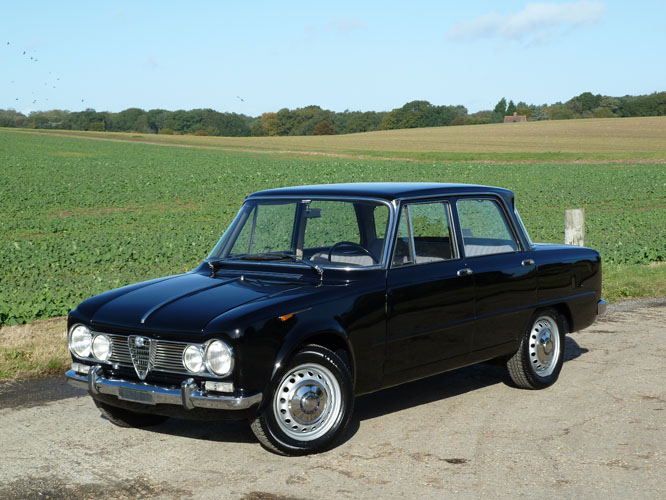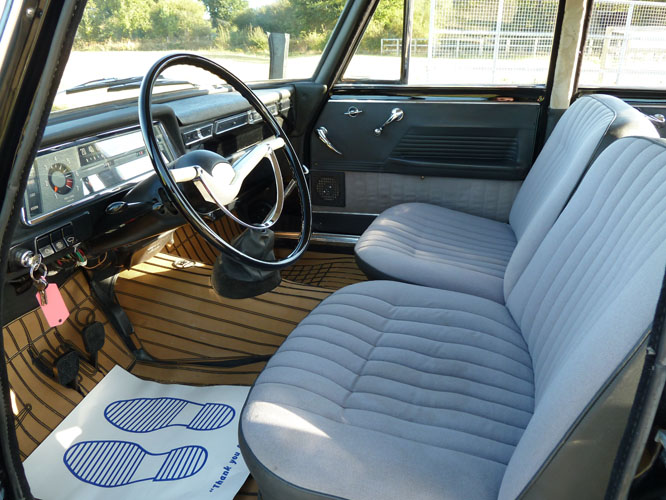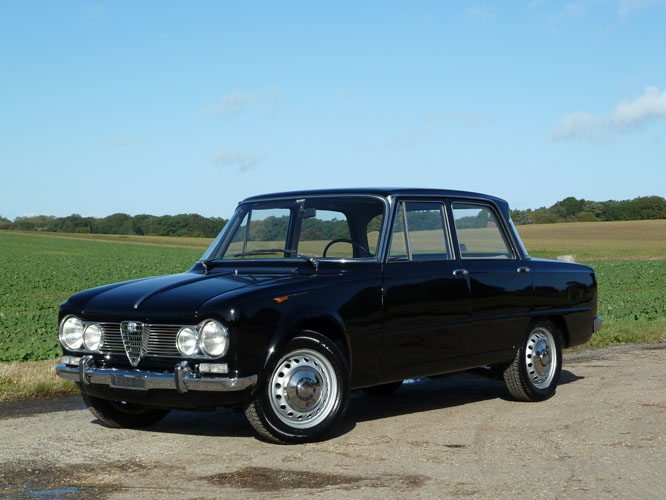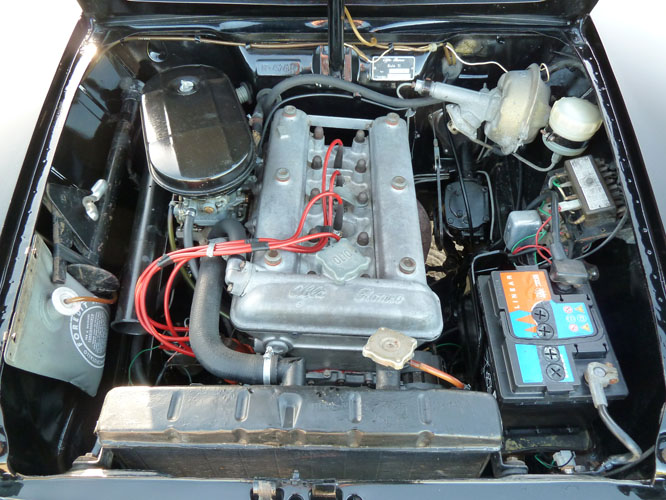 1964 Alfa Romeo Giulia 1600 Ti
Engine: 1570cc twin-cam four cylinder
Transmission: 5 Speed Manual
Year: 1964
Registration: YRD 421C
Mileage:
Exterior Colour: Black
Interior colour and material: Grey cloth
VIEWING BY APPOINTMENT ONLY PLEASE.
- According to the Alfa Romeo archives, this car was manufactured on December 3rd 1964 and painted by the factory in the very unusual colour of black. It was sold new in Palermo, Sicilia, Italia and was first licensed on September 18th 1965 on the Palermo licence plate of PA-151664.
- The Central Savings Bank of Palermo purchased the car new and retained it until November 11th 1972, an unusually long time for a company to retain a car. The colour of the car is understandable given the type of organisation that owned it.
- It was then enjoyed by a Gentleman in Ragusa (we were informed that he was a lawyer) for a further sixteen-and-a-half years. Due to the change of province from Palermo to Ragusa, the licence number was changed to RG-78530, the number that it wore until our purchase and export from Italy.
- In March 1989 the car was sold to another resident of Ragusa who retained the car for another lengthy period of time. After ten years of ownership he sold the car to yet another resident of Ragusa who kept the car for a further five years.
- The Gentleman who we purchased the car from bought it in March 2004 when he was working in Palagonia, near Catania in Sicily. When he moved with his work to San Donato Milanese (near Linate, Milano) in October 2011 he took the Ti with him.
- Due to the pressures of work not allowing him the time to enjoy the car with his charming family, he reluctantly decided to sell the car and we were fortunate to be able to purchase it directly from him.
- Upon our purchase of this fabulous car, we were informed that the car was repainted in June and July 2004, and that it was specifically painted in the summer to avoid the damp winter air. Further works that were claimed to have taken place in and around January 2005 included fitting a new clutch, new gearbox mounts, new suspension springs, and front spring pans. Apparently less than 1,000 kilometers have been covered since these works were carried out. Sadly there are no invoices (or any other history) to prove any these claims, but upon casual inspection, they do appear believable although it is obviously not possible to check the clutch.
- We were also informed at the time of our purchase that the recorded speedometer reading of 105,000 kilometers (65,000 miles) was correct, but as mentioned above, we have nothing with which to prove this other than the excellent original state of the car.
- It is obvious that very few repairs were required to the body when the repaint was done and that this has always been a very well cared for and descent car. Considering where it resided in the south of Italy, it has fortunately always lived a warm and comfortable life.
- This is certainly one of the most fabulous Giulia saloons that we have ever had the pleasure of dealing with. If we did not already have the grey Giulia Super in our collection (which we are forbidden from ever selling!) then this gorgeous black Ti would never be sold! The delicacy of an exceptional and early Giulia Ti like this one in a standard factory specification is an absolute joy to behold. This is a rare car in a very rare colour (its original colour) and is an opportunity not to be missed if you are desiring an Alfa Romeo Giulia saloon.