1966 Alfa Romeo Giulia 1300 Ti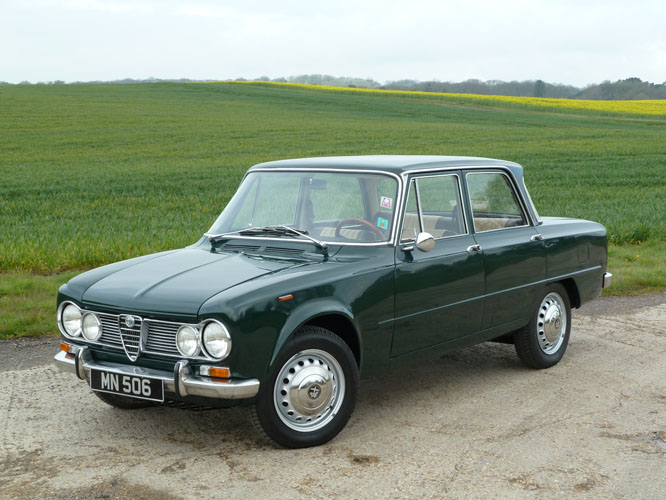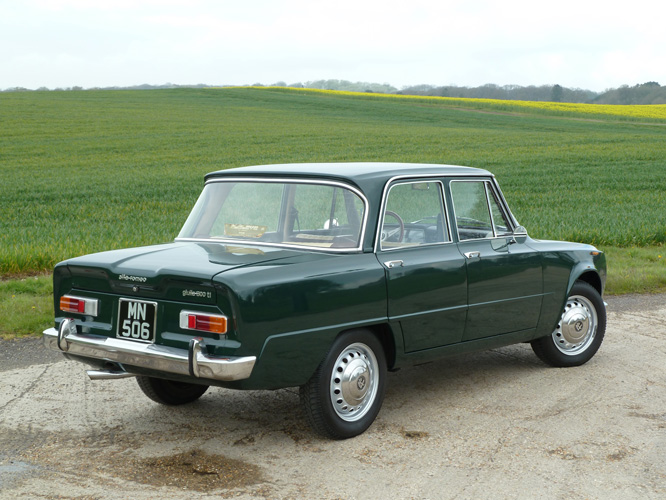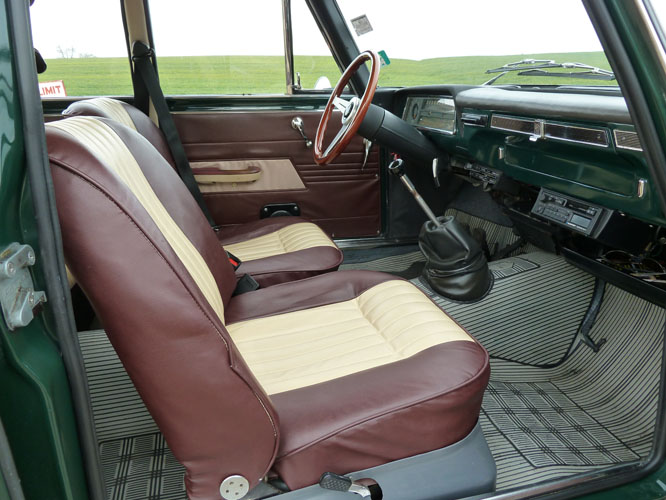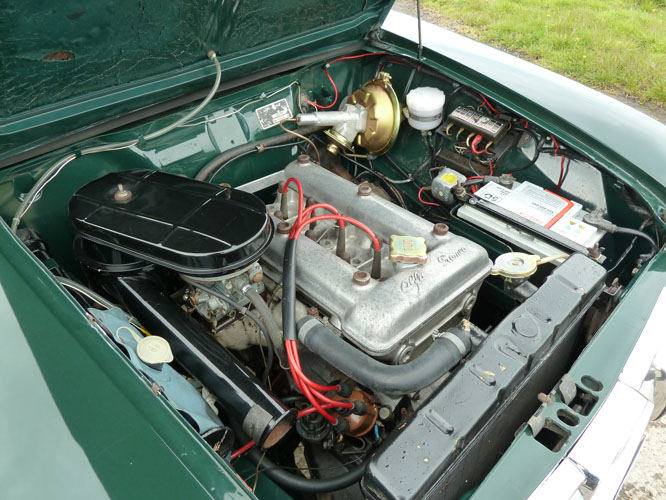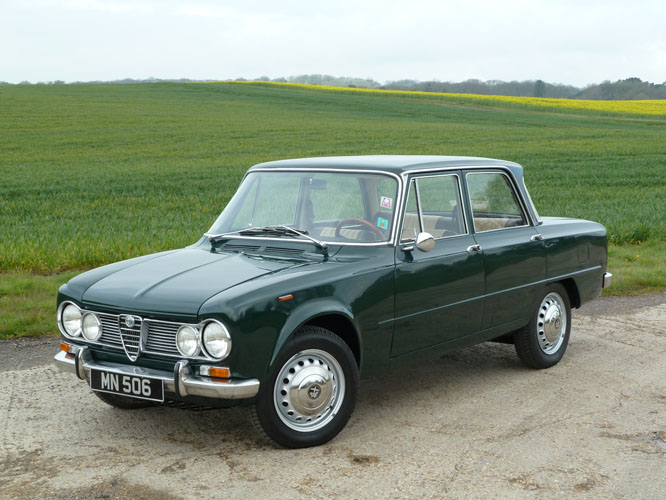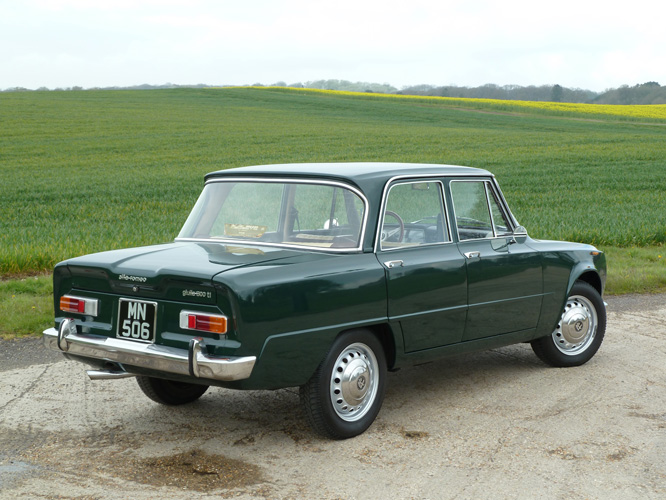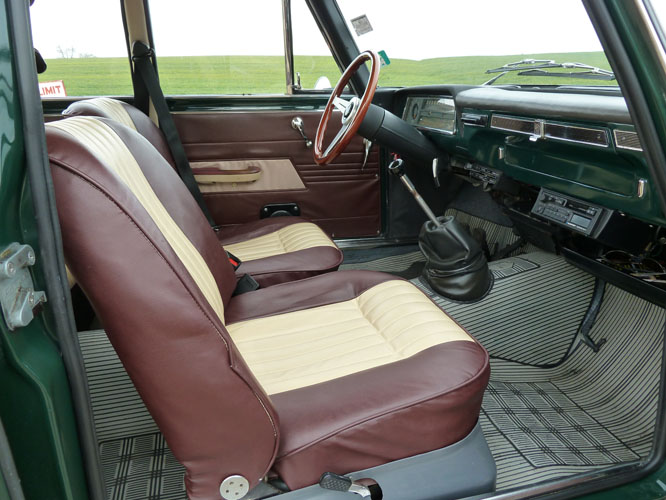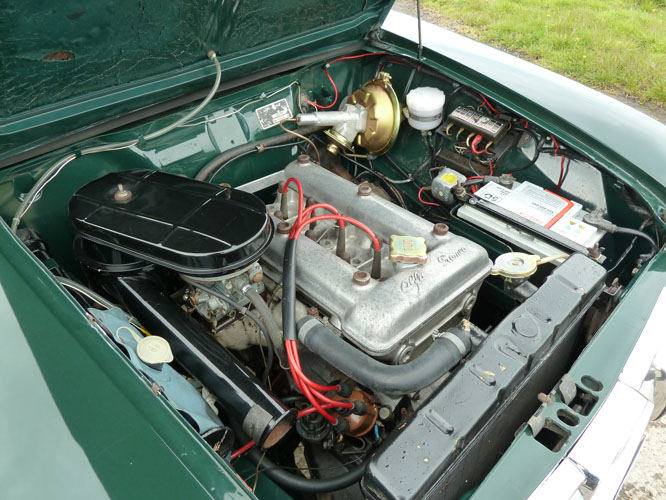 1966 Alfa Romeo Giulia 1300 Ti
Engine: 1290cc twin-cam four cylinder
Transmission: 5 Speed Manual
Year: 1966
Registration: AGS 58D
Mileage:
Exterior Colour: Moss green
Interior colour and material: Brown and cream vinyl
VIEWING BY APPOINTMENT ONLY PLEASE.
- Manufactured on January 27th 1966 and sold new in Pordenone (north east Italy) on February 26th 1966.
- Imported into England in the summer of 1985 and exported to the Isle of Man in October 2004. It was imported back into England in April 2012.
- An earlier model style four headlight grill was fitted in the late 1980's.
- A repaint of the car was carried out in 2002/3 to a very good standard in the car's original colour of Verde Muschio (Moss Green).
- This car has proven reliability having taken part in several Italian Job rallies to Italy in recent years with its previous owner, who also drove the car over from his home on the Isle of Man to us when we purchased it from him.
- This is a lovely example of the Giulia saloon, a rare model which is rapidly gaining in popularity at last, after many years wrongfully in the shadows of its coupe and convertible relations.
- Please note that the personal number plate MN-506 shown in the photographs is not sold with the car.