1967 Alfa Romeo Spider 1600 Duetto RHD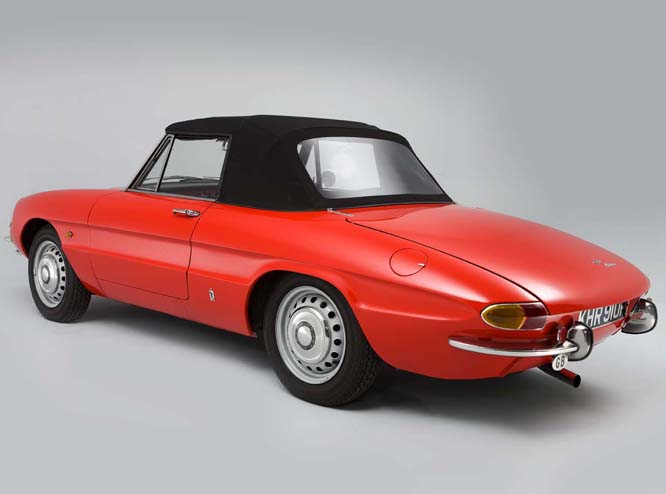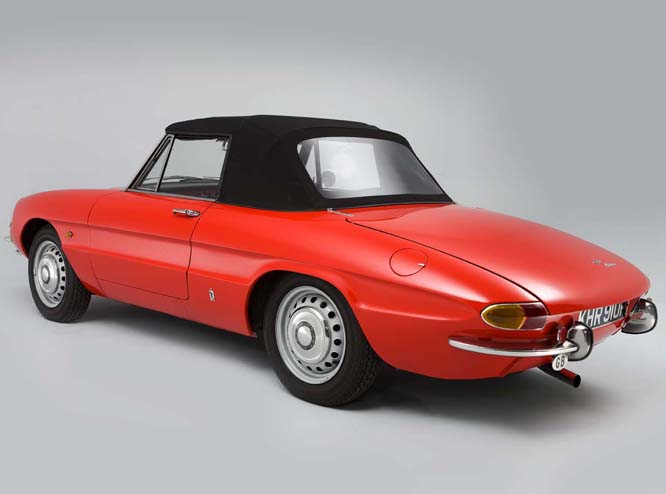 1967 Alfa Romeo Spider 1600 Duetto RHD
Engine: 1570cc twin-cam four cylinder
Transmission: 5 Speed Manual
Year: 1967
Registration: KHR 910F
Mileage:
Exterior Colour: Farina red
Interior colour and material: Black leather
VIEWING BY APPOINTMENT ONLY PLEASE.
- First registered by the Jack Walker Garage of Corsley in December 1967.
- Acquired by the current owner in 2006 who commenced a comprehensive restoration and had the car repainted in it's original rosso Pininfarina livery.
- Since the award winning restoration by Alfa Romeo specialist restorer Dave Hood, the Duetto has been maintained by Mr Hood and kept in professional dehumidified storage when not in use.
- Until recently the car was exercised on a regular basis in the summer months, which included two trouble free trips to Italy. One was days after the restoration was completed in April 2007 to visit the Concorso d'Eleganza Villa d'Este at Lake Como and the other was for the Alfa Romeo Centenary celebrations in Milan in June 2010. The car is sadly being sold due to the owners work commitments not allowing him the time to enjoy it.
- In 2006 the Spider was loaned to Alfa Romeo UK for their stand at the Goodwood Festival of Speed to support the launch of the new Spider.
- The car has featured in several national and international magazines, including Stephen Bayley's magnificent history book on automotive design, Cars.
- This car is very well known within the Alfa Romeo Owners Club having been continuously owned by Alfa Romeo Owners Club members since at least 1978.
- During a road test and photograph shoot in the New Forest for Classic & Sportscar Magazine in 2010, marque expert Richard Heseltine commented that the drivability of the example being offered was "about as good as they get".
- Post restoration works include a suspension overhaul in 2007, new tyres, exhaust, and prop-shaft in 2010, and a gearbox over-haul by Alfa Romeo mechanical expert Bob Dove, also in 2010.
- This car is offered with a comprehensive ownership history, as well as photographs of the restoration and from its life with previous owners, including some from the early 1970's.