1967 Alfa Romeo Spider 1600 Duetto RHD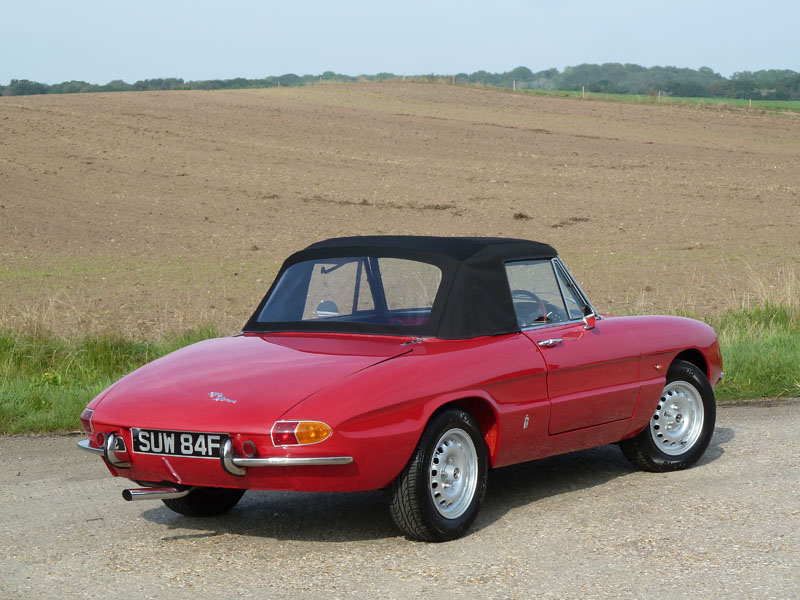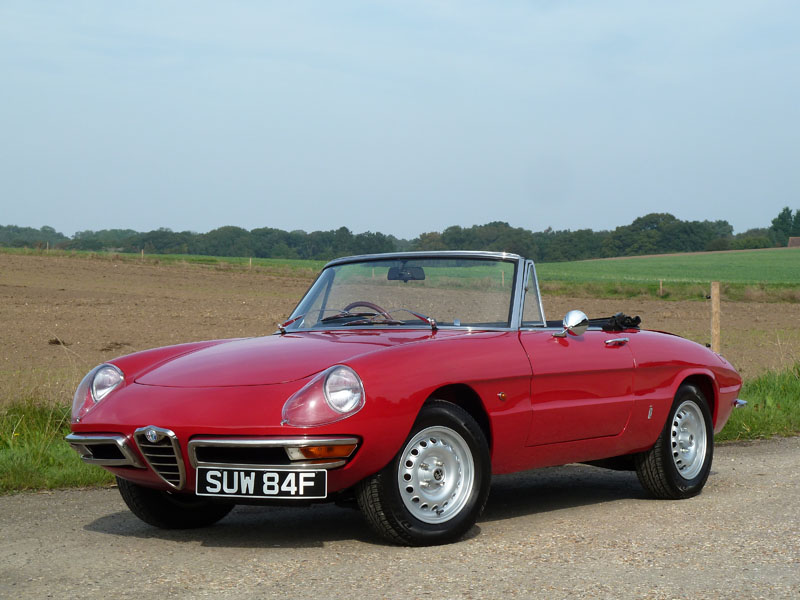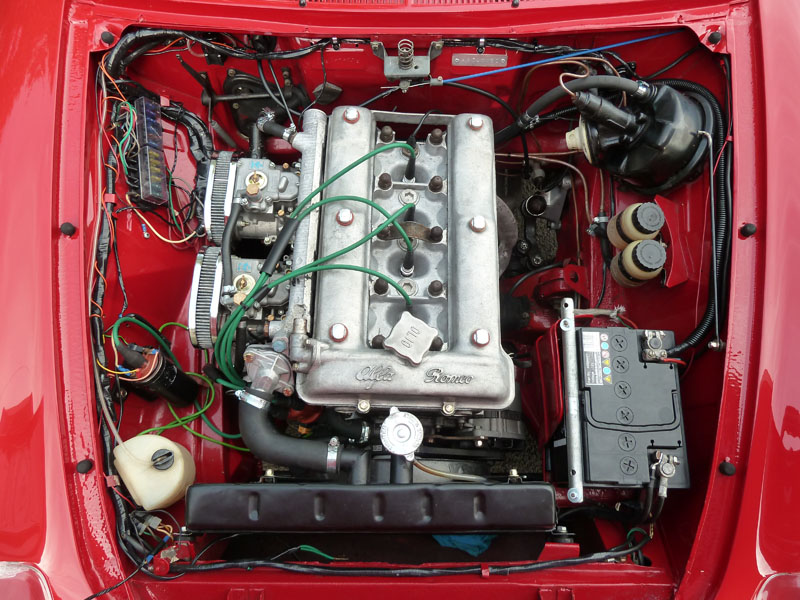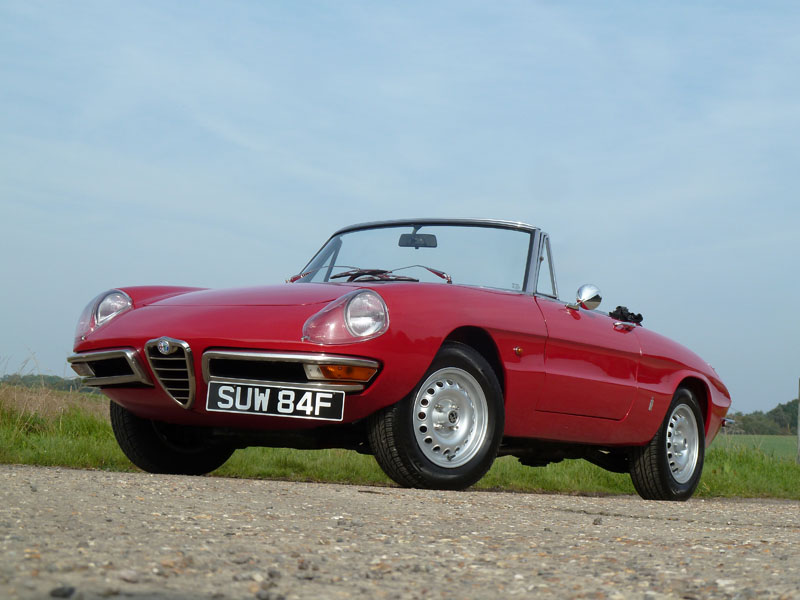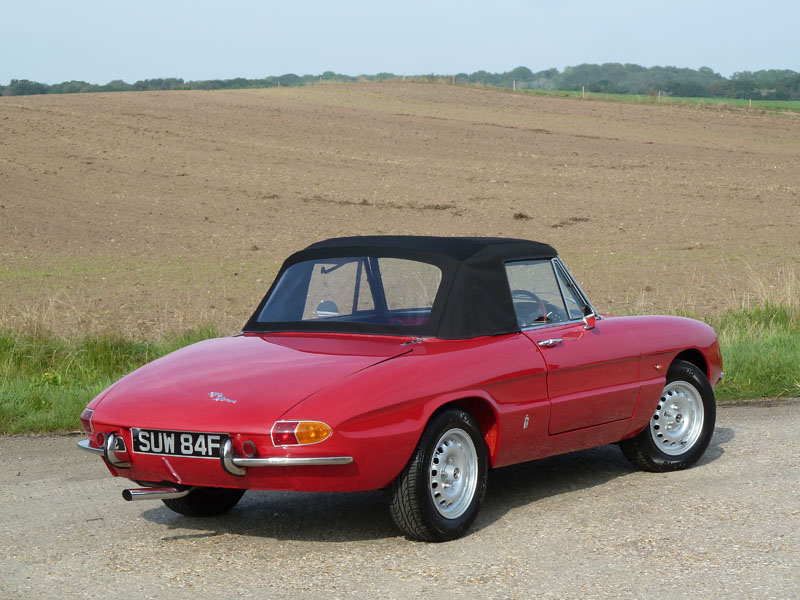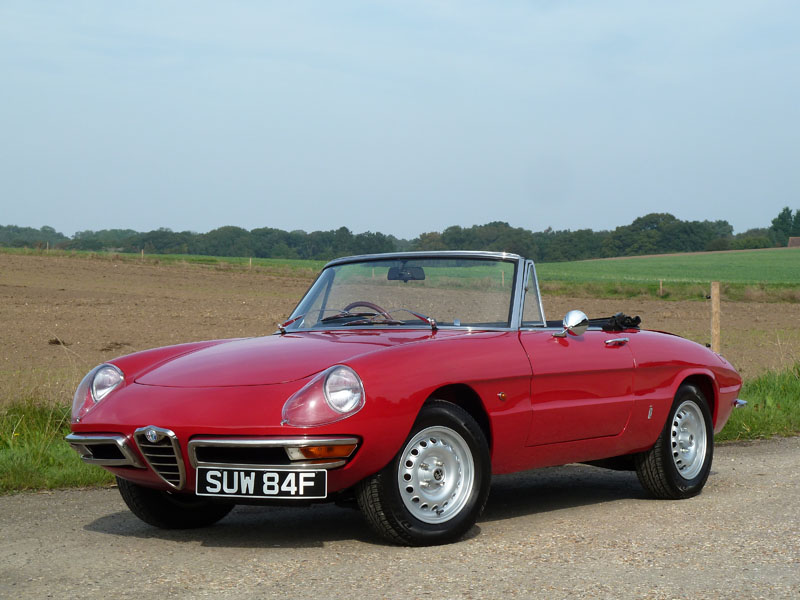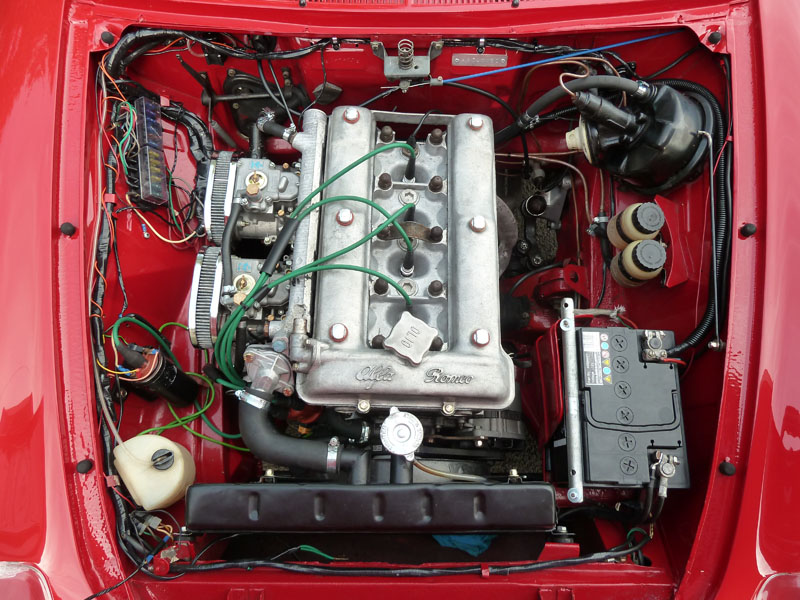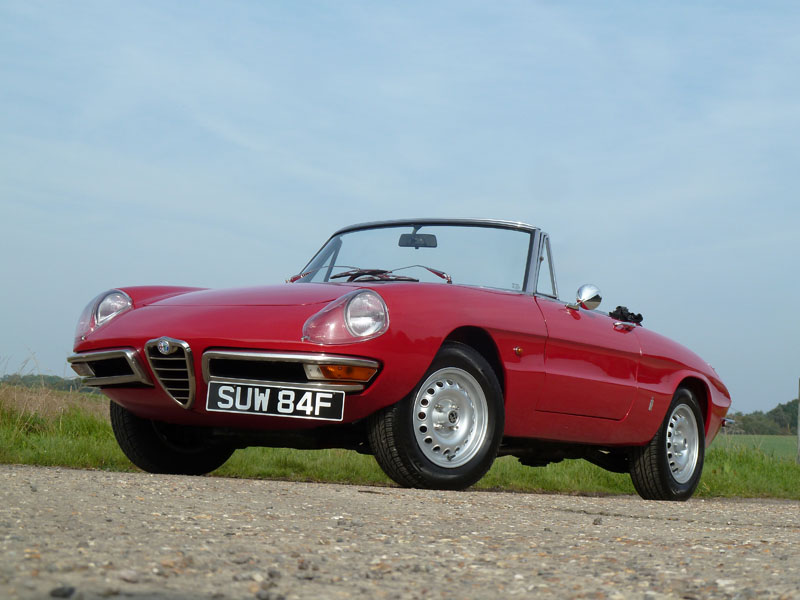 1967 Alfa Romeo Spider 1600 Duetto RHD
Engine: 1962cc twin-cam four cylinder
Transmission: 5 Speed Manual
Year: 1967
Registration: SUW 84F
Mileage:
Exterior Colour: Alfa red
Interior colour and material: Black vinyl
VIEWING BY APPOINTMENT ONLY PLEASE.
- According to the Alfa Romeo Museum Archives this Spider 1600 Duetto was manufactured on May 3rd 1967 as a right hand drive model and was invoiced by the factory to Alfa Romeo London six days later. It was first registered for road use in England on August 29th 1967.
- This is a very rare car as the factory only made 380 Spider 1600 Duetto models with right hand steering.
- Little is currently known about the history of this Spider, but a DVLA V888 information form would reveal its past to a future owner. However, we do know that it was registered to a Rowan Young of Dartford, Kent, in 1980. It was then purchased in February 2008 in a part restored state from someone in Southampton. The purchaser was a garage near Penzance, Cornwall, who sold it in May 2011 to a Gentleman from a village near Colchester, Essex. The garage restored and re-assembled the car for him and it finally returned to the road in June 2012. The Gentleman covered just a few hundred miles in the car before we acquired it from him.
- The car was restored to a decent standard and it is still in very good condition. Some of its details and incorrect features could easily be improved if required while still being able to enjoy the car or it can be left as it is, with the extra power delivered by its 2.0 engine and gearbox providing more power than the standard 1600 engine. This car is not of our usual high quality but it is of course priced with its inaccuracies in mind, and with so few produced and even fewer survivors it represents a relatively inexpensive entry into round-tail Spider ownership when compared to superlative and totally correct examples at more than twice the price.