1968 Alfa Romeo 1750 Spider Veloce RHD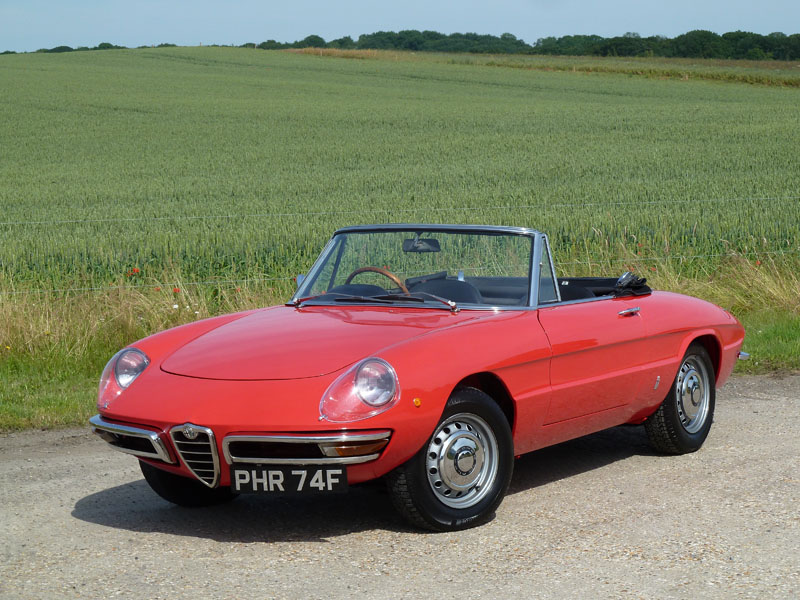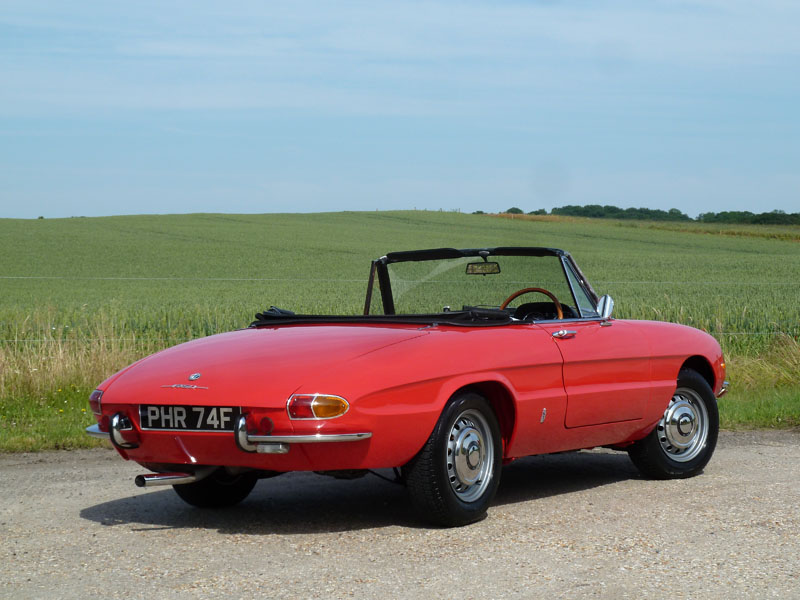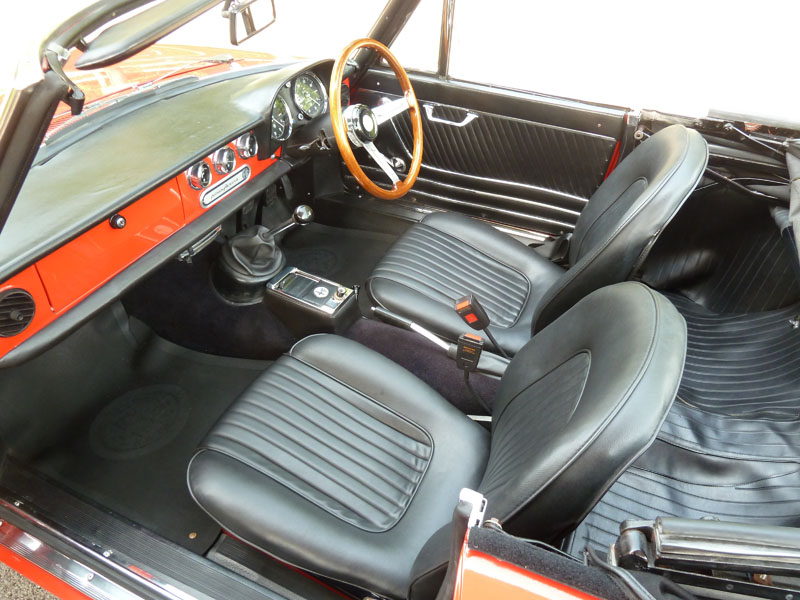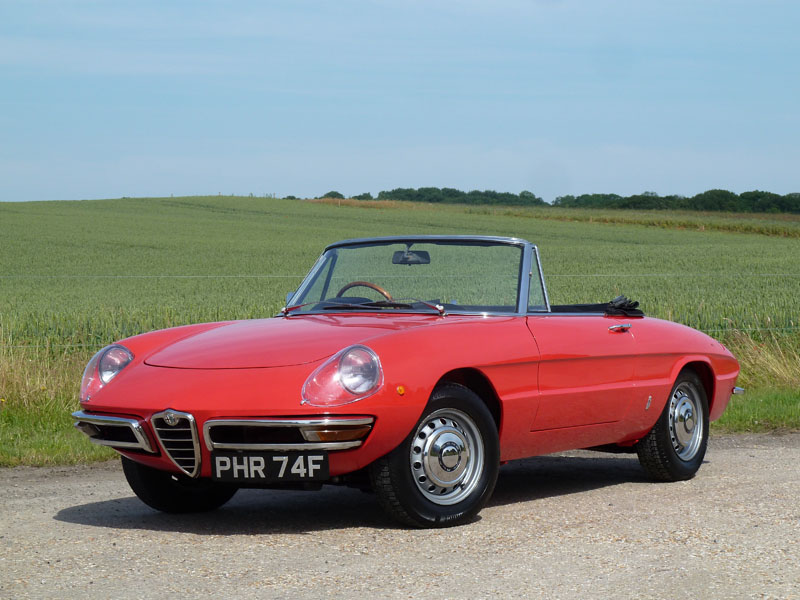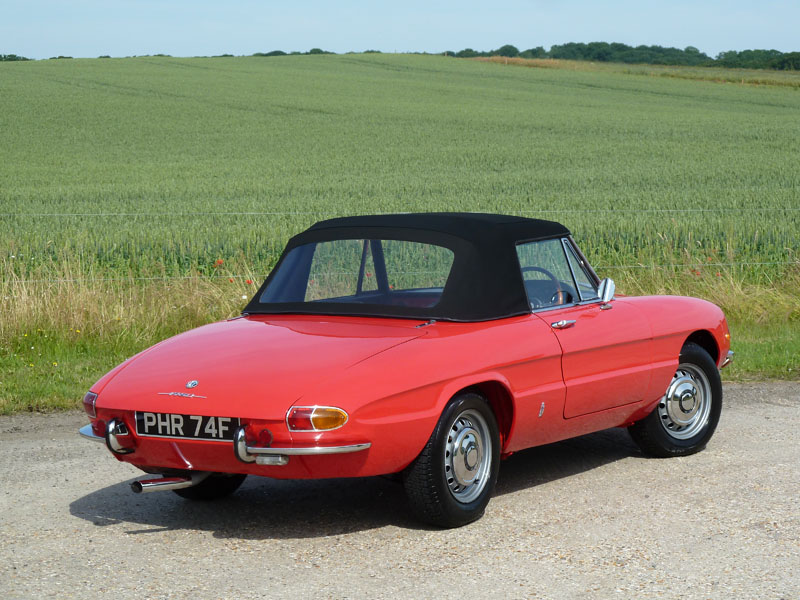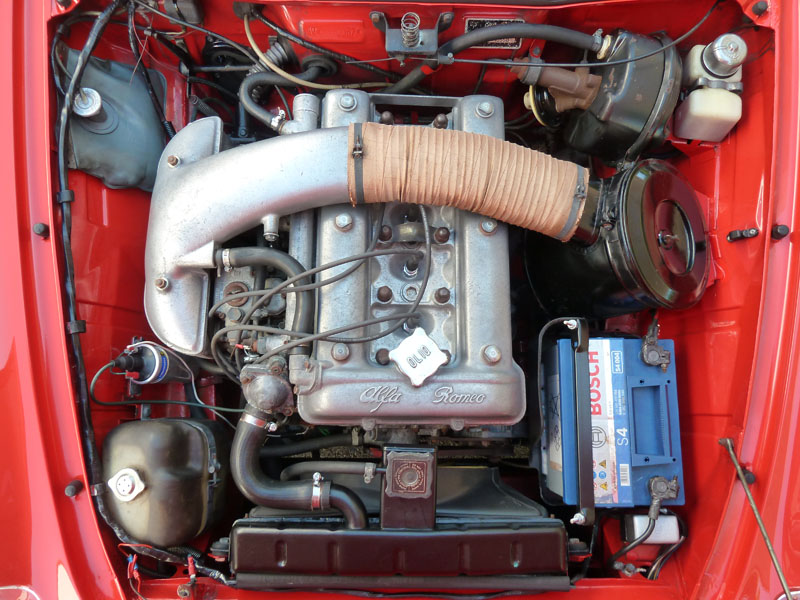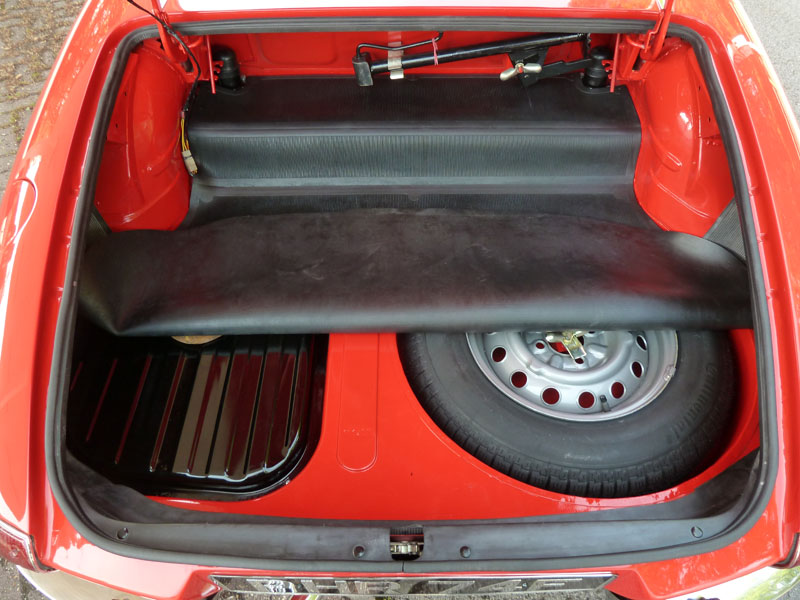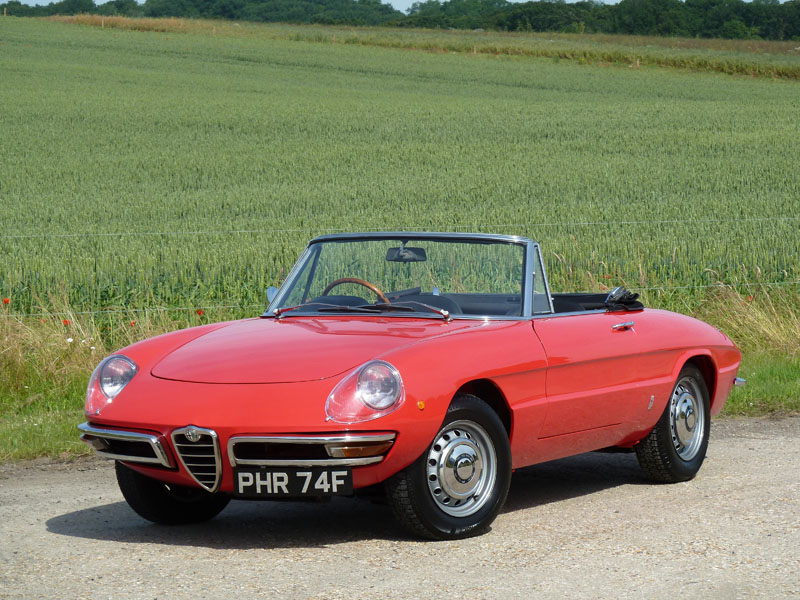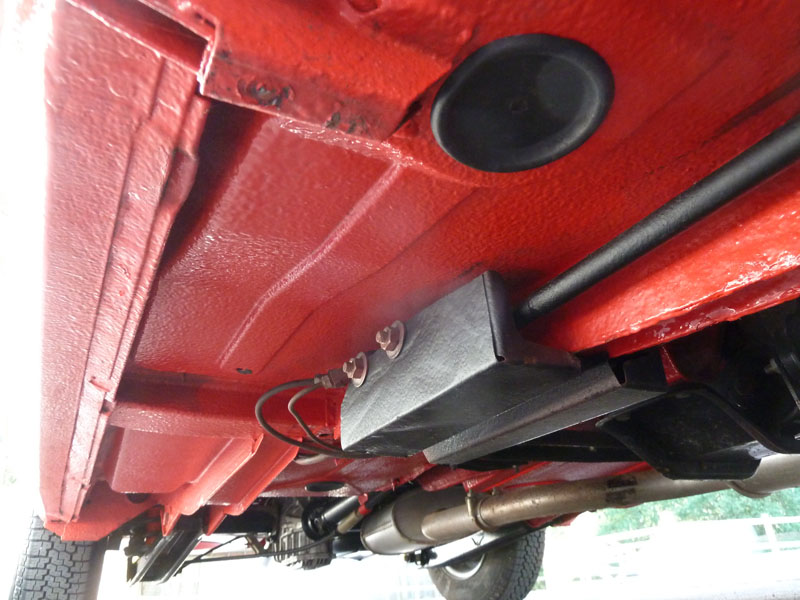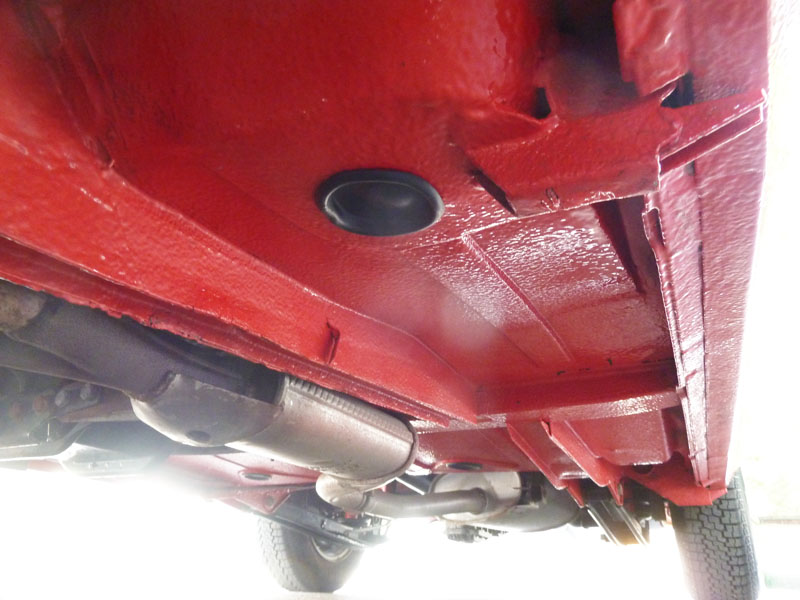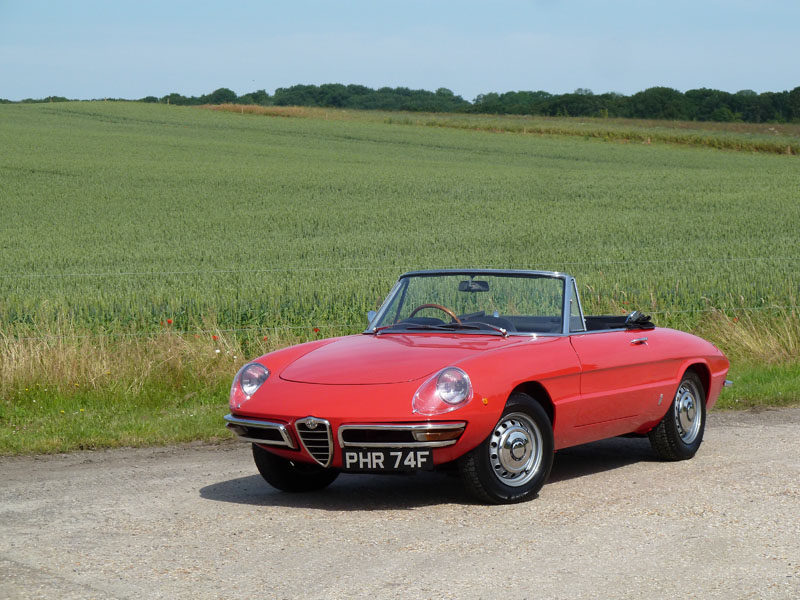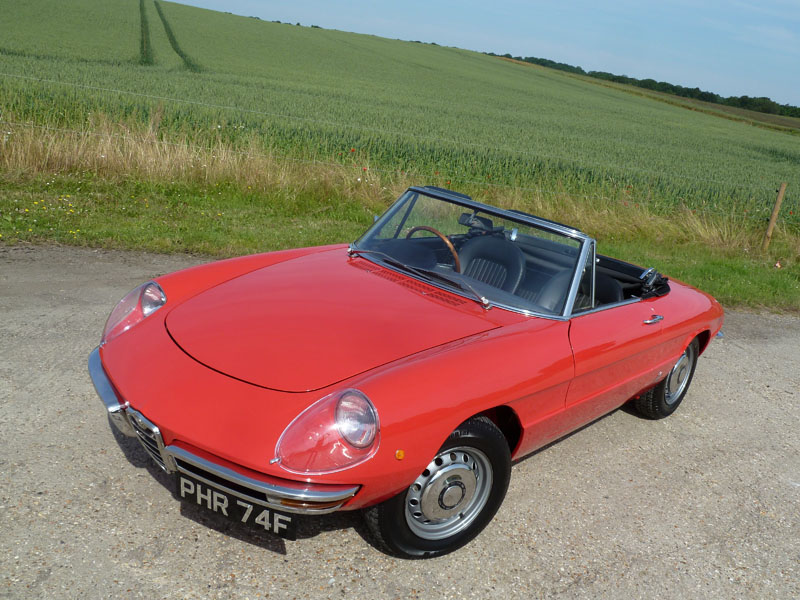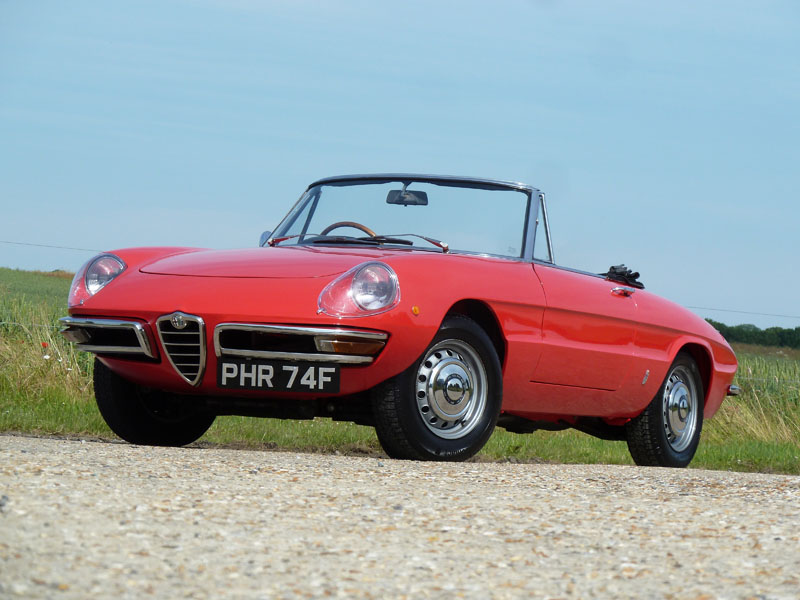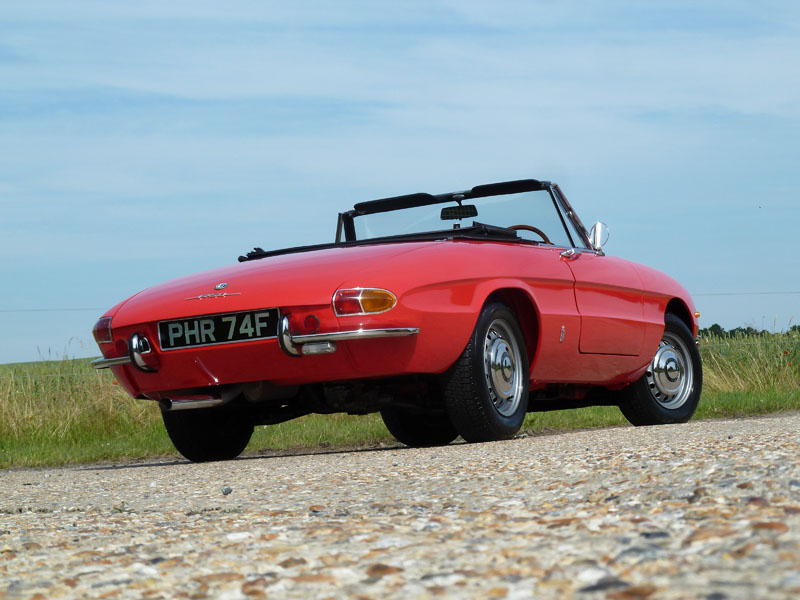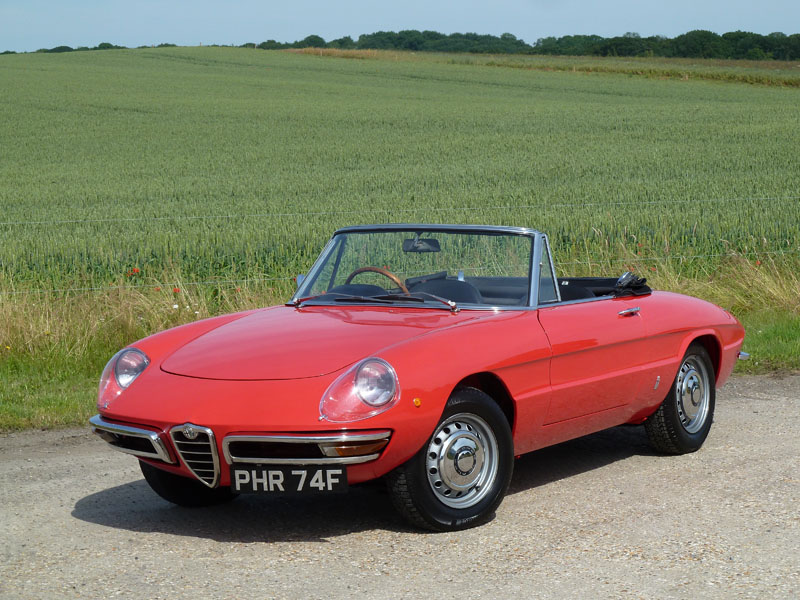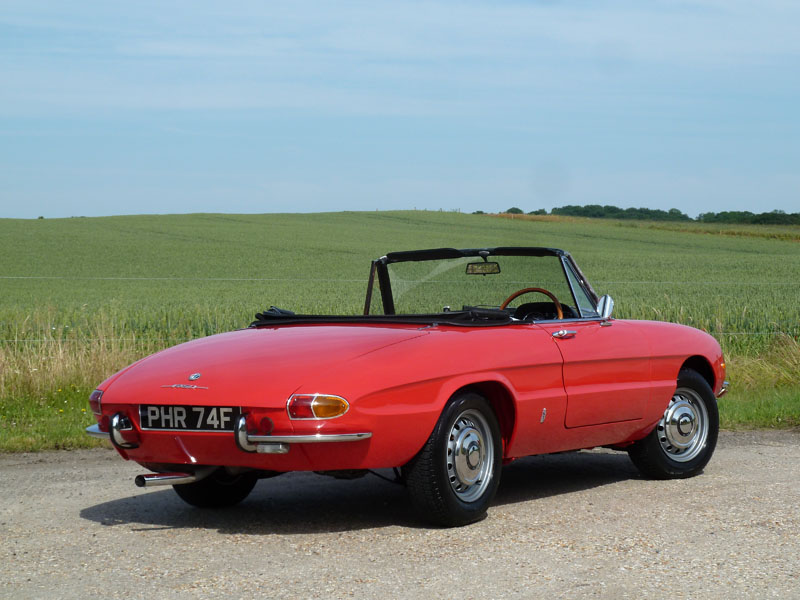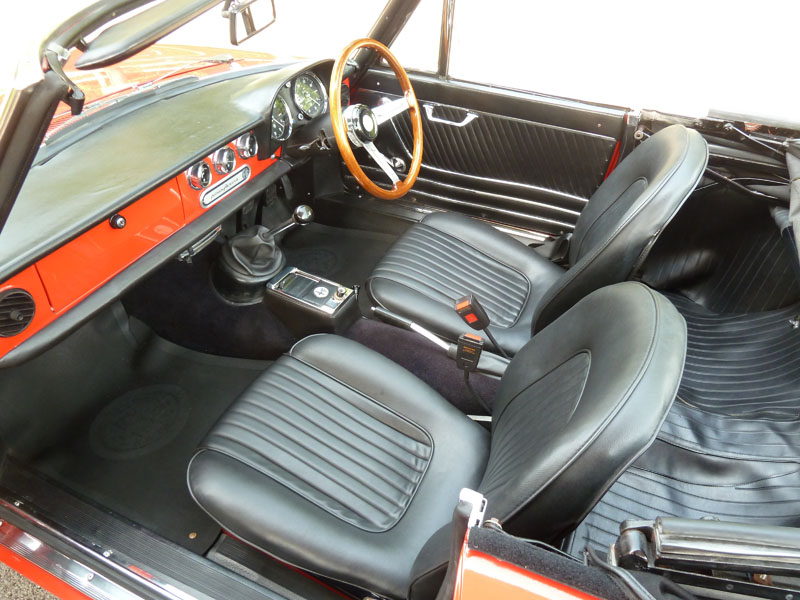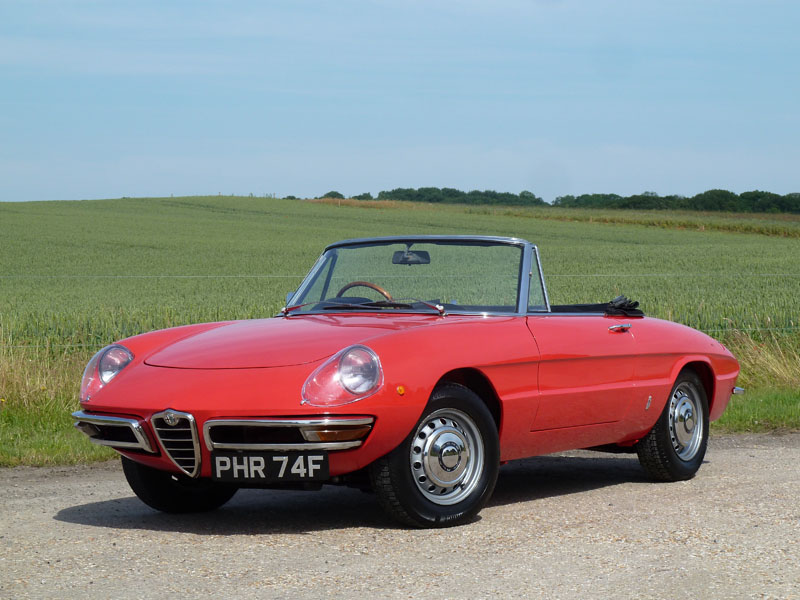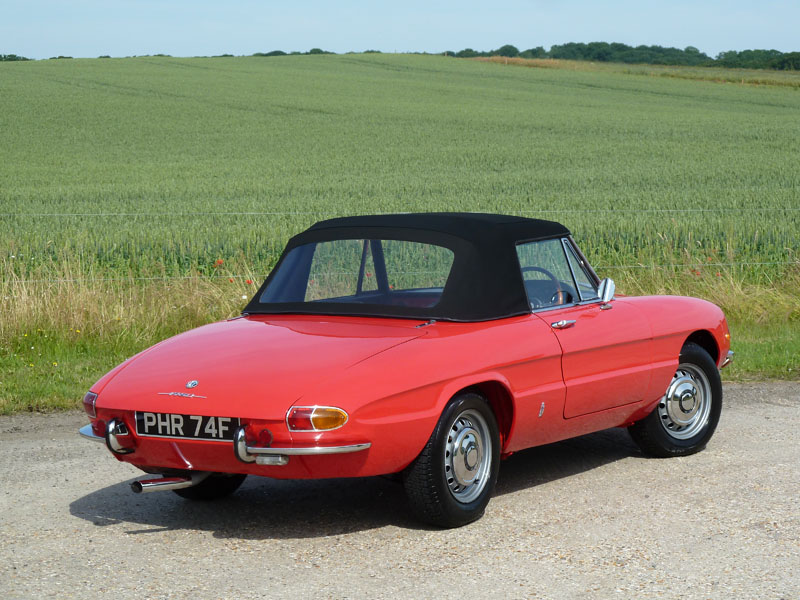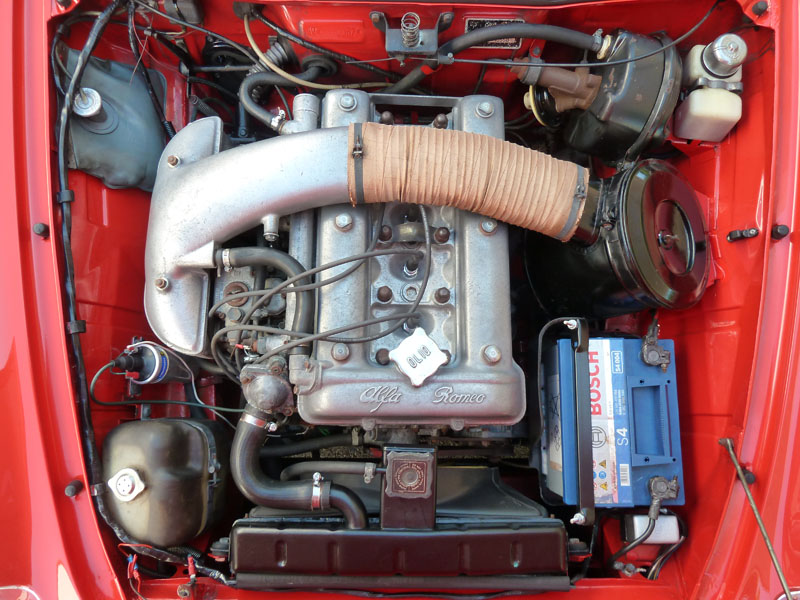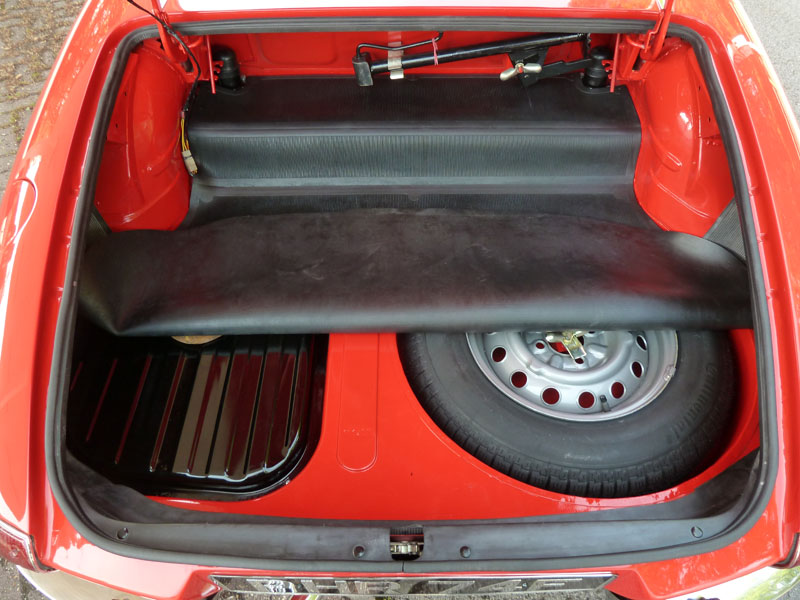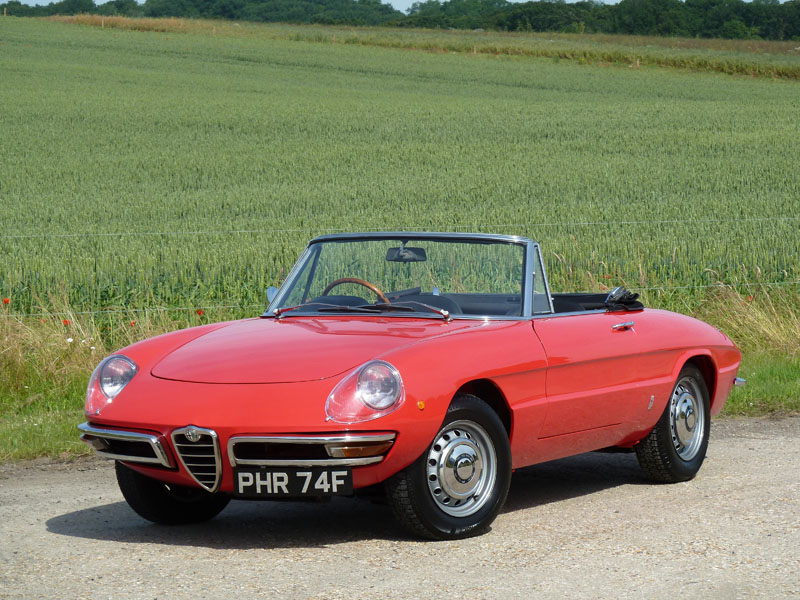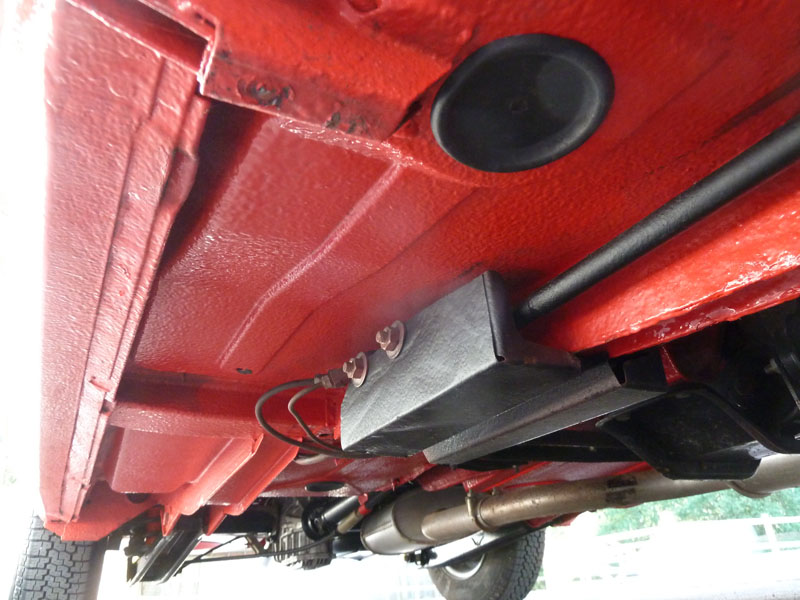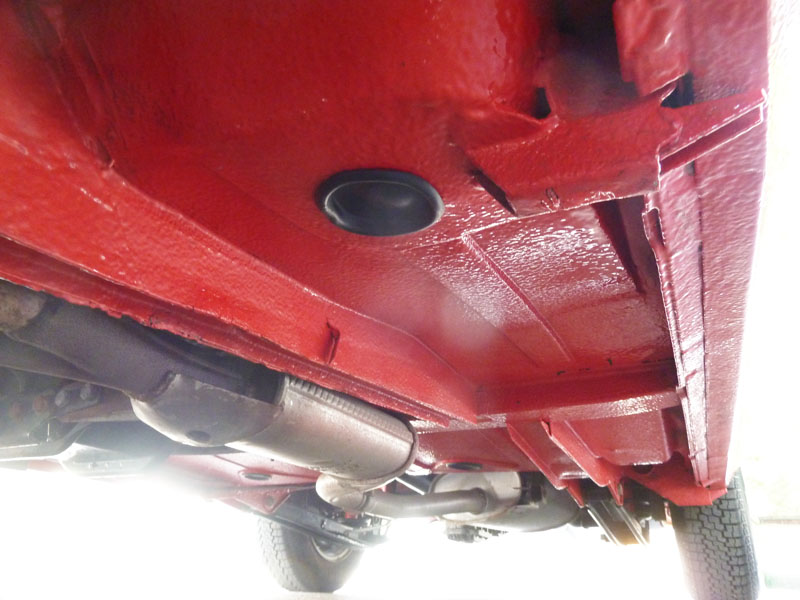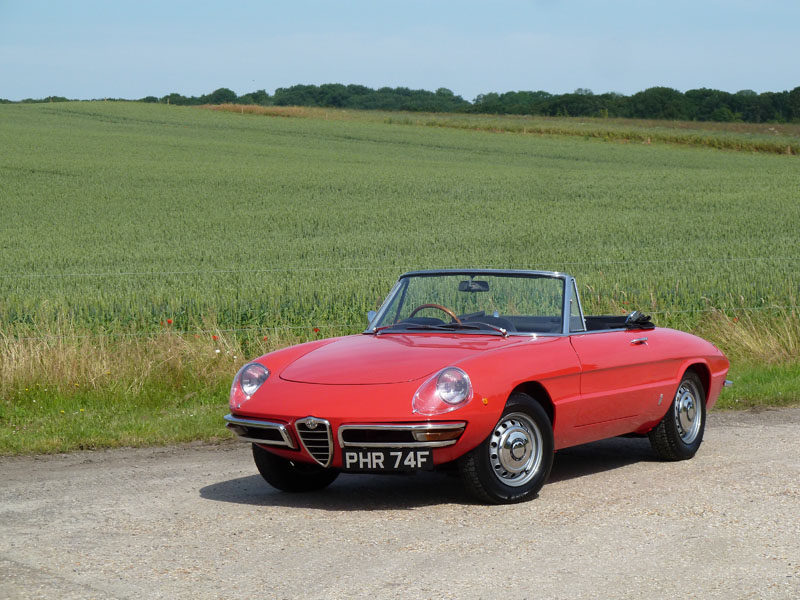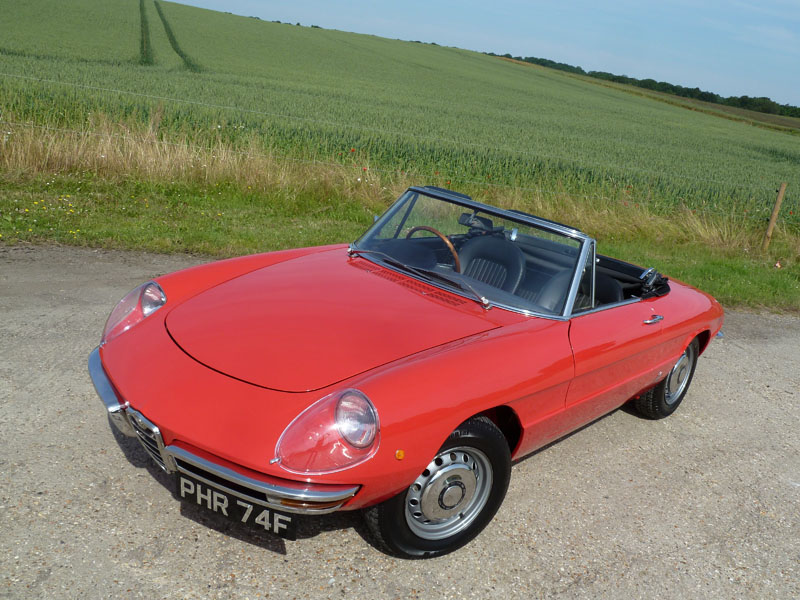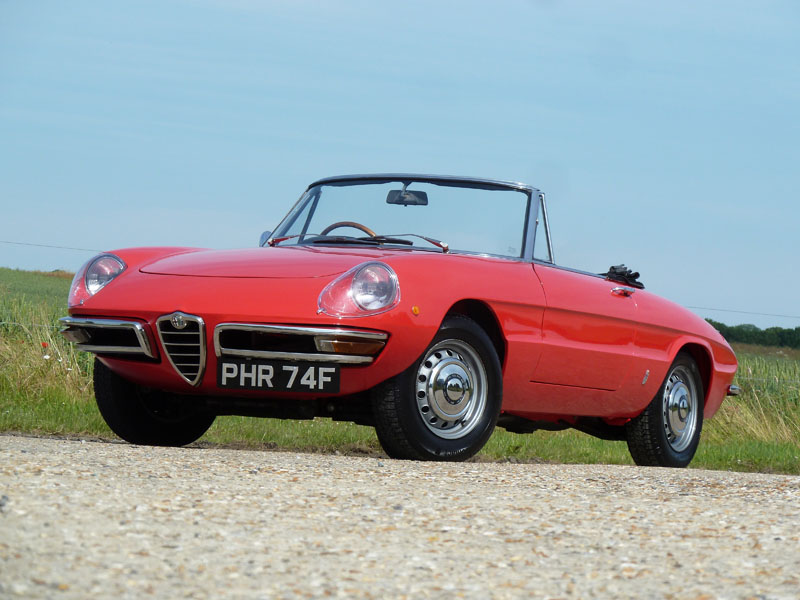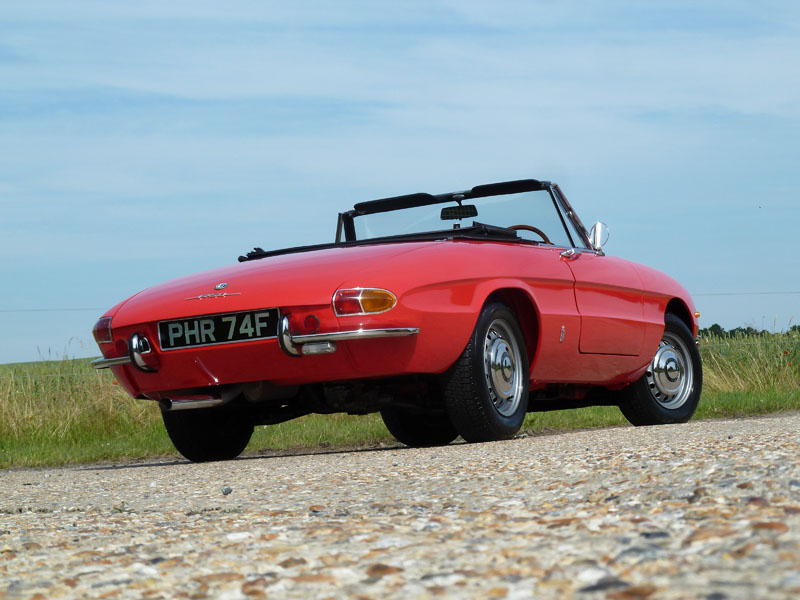 1968 Alfa Romeo 1750 Spider Veloce RHD
Engine: 1779cc twin-cam four cylinder
Transmission: 5 Speed Manual
Year: 1968
Registration: PHR 74F
Mileage:
Exterior colour: Farina red
Interior colour and material: Black vinyl
VIEWING BY APPOINTMENT ONLY PLEASE.
- According to the Alfa Romeo Museum Archives this original right hand drive 1750 Spider was manufactured on March 4th 1968 and was invoiced by the factory to Alfa Romeo England on March 9th 1968. The original paint colour was red with a black vinyl interior (just as it is now) and it was first registered for road use in England on April 4th 1968.
- This is a very rare car as only 633 1750 Spiders (105.58) were manufactured by the factory with right hand drive steering.
- A copy of an early registration document on file for this exceptional Spider shows that it was acquired by a Mr Phaedon Ellinas of Harrow, London, in May 1983. In a telephone conversation that we had with Mr Ellinas at his home in Cyprus in July 2014 he very kindly informed us that he had purchased the car from a Greek student named Vangelis who was studying at Watford University. Mr Ellinas was also studying at Watford University and he had mentioned to Vangelis (his first name) that if he ever wanted to sell the Spider then he would be interested in purchasing it. After two or three years of owning the car Vangelis eventually wanted to return to his home in Greece so Mr Ellinas bought the car from him. At the time the car was painted white and the registration number was 236-EYE.
- Mr Ellinas recalled that he had taken the car to a couple of Alfa Romeo Owners Club events during his ownership, and also enjoyed an unforgettable journey home to Cyprus. After leaving England (via the Dover to Calais ferry) he drove though France and Switzerland to Italy where he caught the Venice to Patras ferry to Greece. He then left Greece for Cyprus on the Pireas to Limassol ferry. On the return trip, after arriving back in Italy he drove up through Austria, Germany, Belgium and France. Amazing.
- In January or February 1986 he sold the car to an Alfa Romeo specialist in Watford, Hertfordshire.
- The Spider soon found its way to former Alfa Romeo specialist Alan Bennett of BenAlfa Performance Cars in Westbury, Wiltshire who registered it in his name in September 1987 in order to remove the 236-EYE number plate. The DVLA issued the replacement registration number PHR-74F, which it still wears now.
- According to a letter and sales invoice on file Mr Bennett sold the car in June 1992 to a Gentleman in Ealing, London.
- The next six years were spent accumulating parts and in 1998 the Gentleman sent the Spider to Alfa Romeo specialist restorer Roger Longmate of Spiders Web in Thetford, Norfolk.
- Mr Longmate was very methodical in detailing his invoices and the Gentleman was equally methodical in retaining them, so fortunately we have a very detailed account of the total restoration along with many photographs of before, during, and after the process.
- There are restoration bills on file from Spiders Web totalling over £20,000 but these do not include many parts and panels that the Gentleman supplied for the restoration, all of which are detailed in the invoices as being supplied to Spiders Web rather than being supplied by them.
- The engine was rebuilt (with new pistons and liners) towards the end of the restoration and all of the works were completed in around May 2001 when the Spider had its first post restoration MOT test.
- The replacement speedometer fitted during the restoration records that only about 900 miles have been covered in the thirteen years since the restoration was completed.
- In early 2013 the Gentleman lost the secure garaging that this Spider and his 1974 2000 GTV enjoyed. We purchased the GTV from him last year in which he had covered just 750 miles during his 22 years of ownership, but his fondness of the Spider allowed it to remain in his care for a few more months until we acquired it from him.
- This very rare Spider is in fantastic condition having been superbly restored, and then seen very little use. These Spiders rarely come to the market and correctly restored ones like this are even scarcer. Many of these Spiders were sold to the right hand drive market of South Africa but we feel it is lovely when an example has always remained in the UK. We encourage a future owner to request the DVLA conduct one of their V888 ownership history reports to reveal the earlier history of this fabulous car.