1970 Alfa Romeo 1750 GT Veloce MkII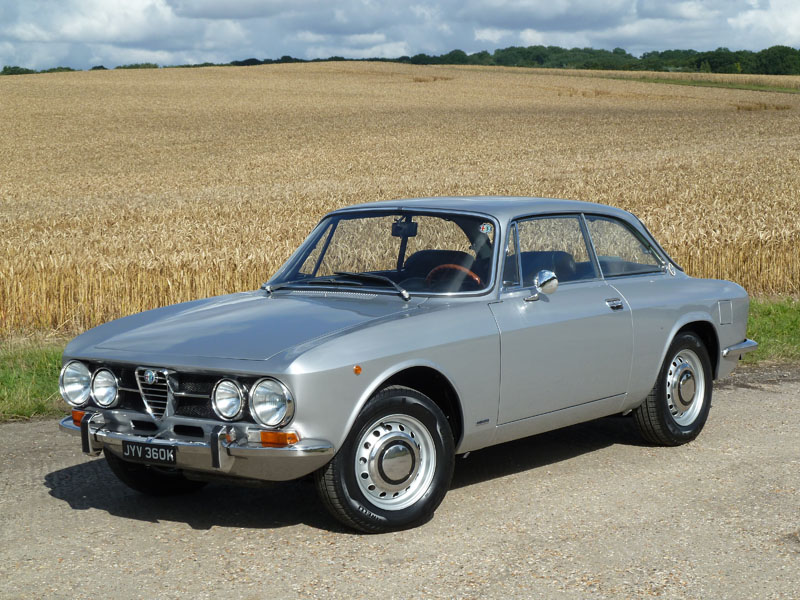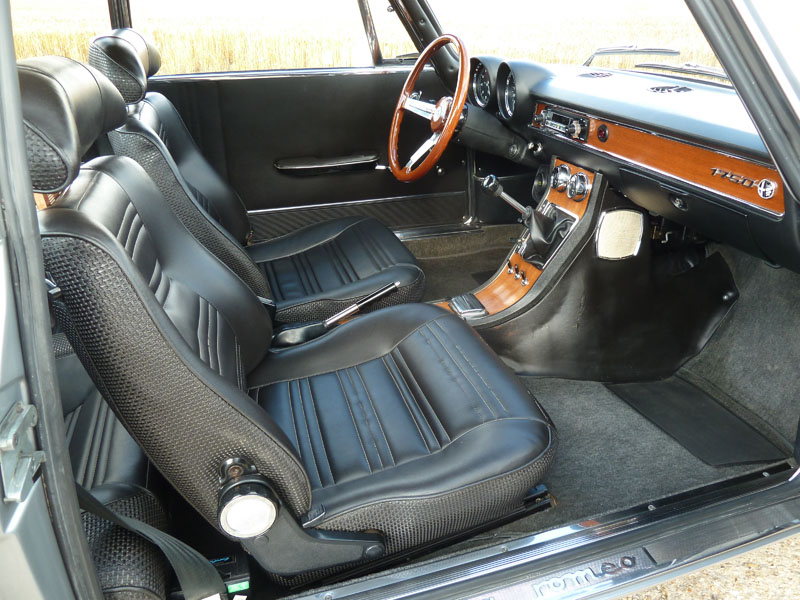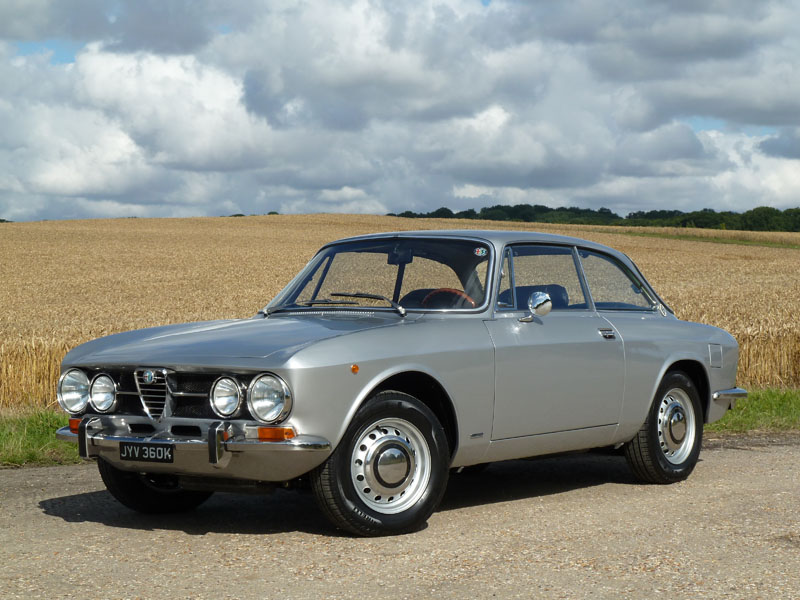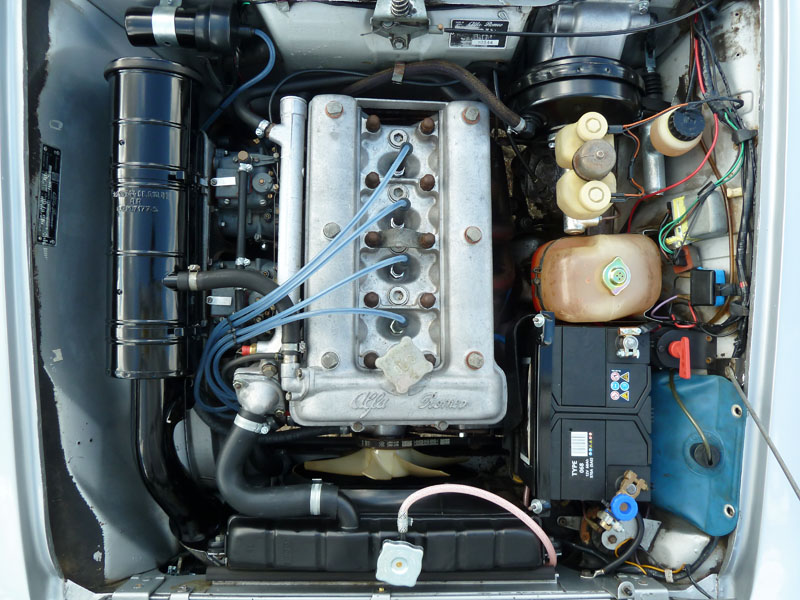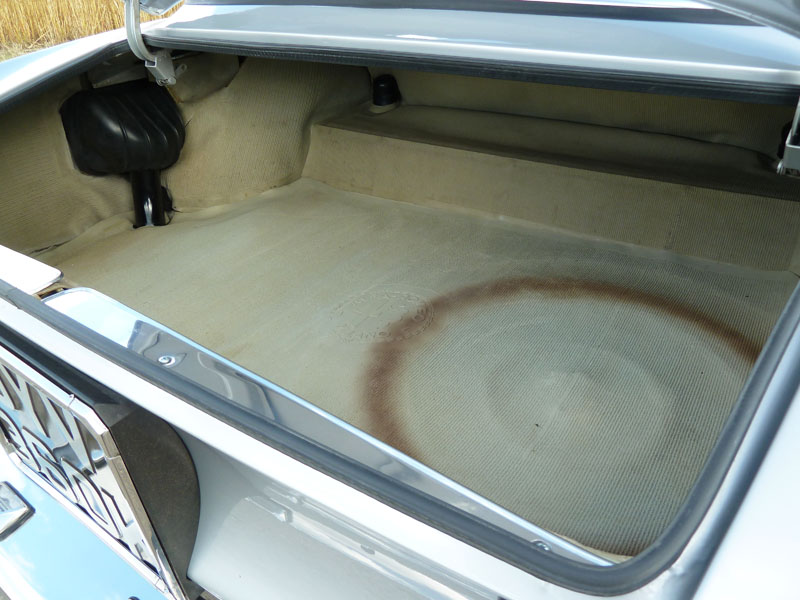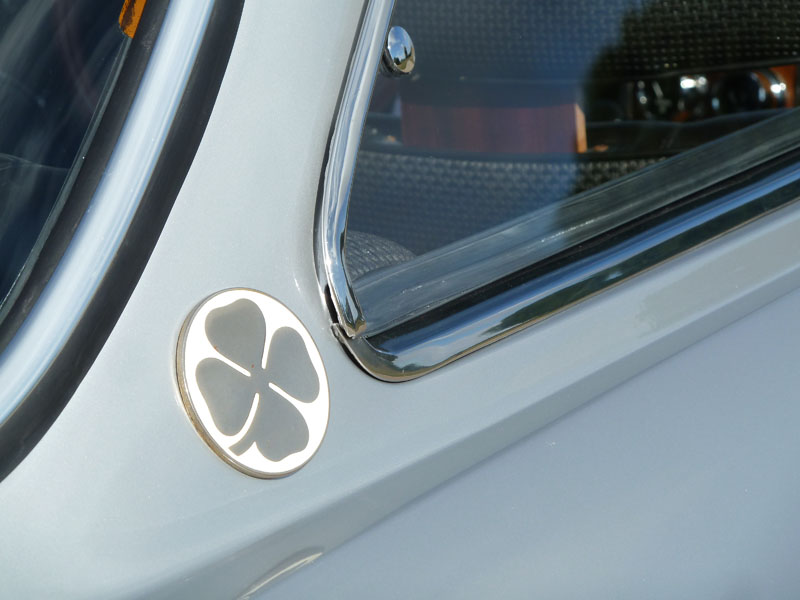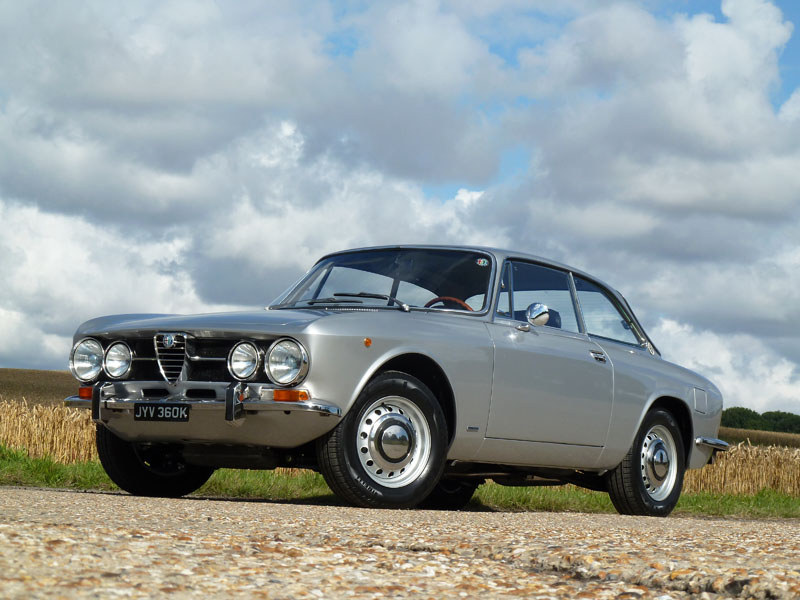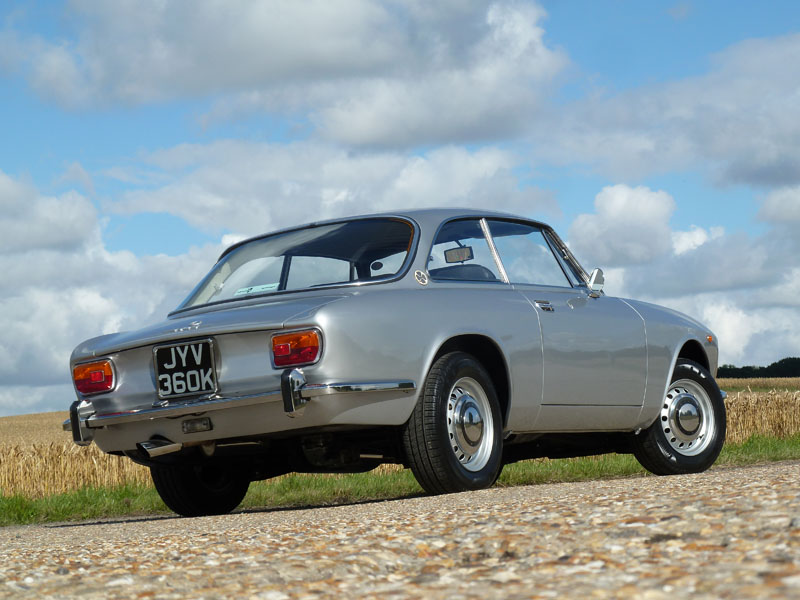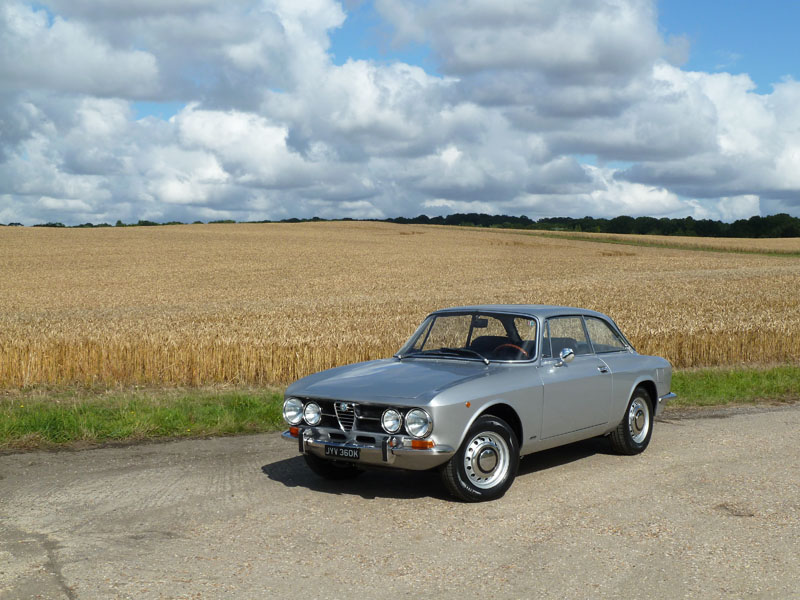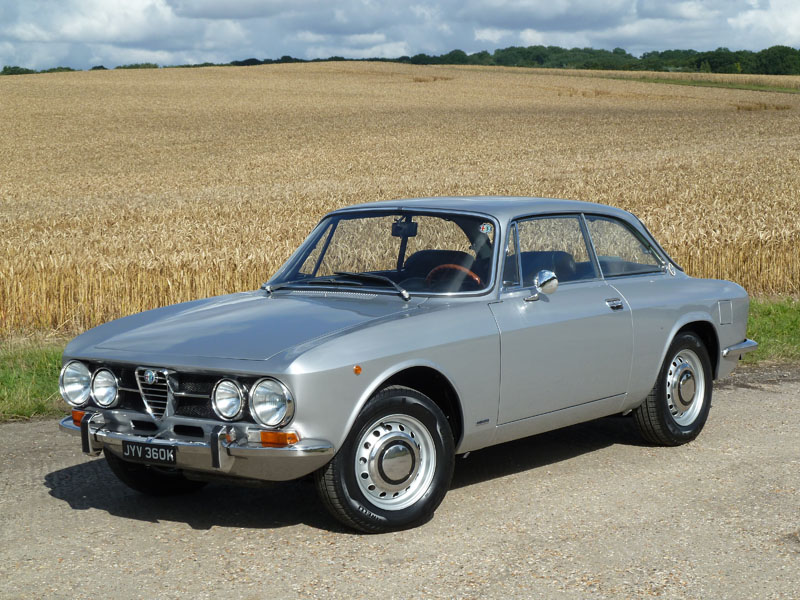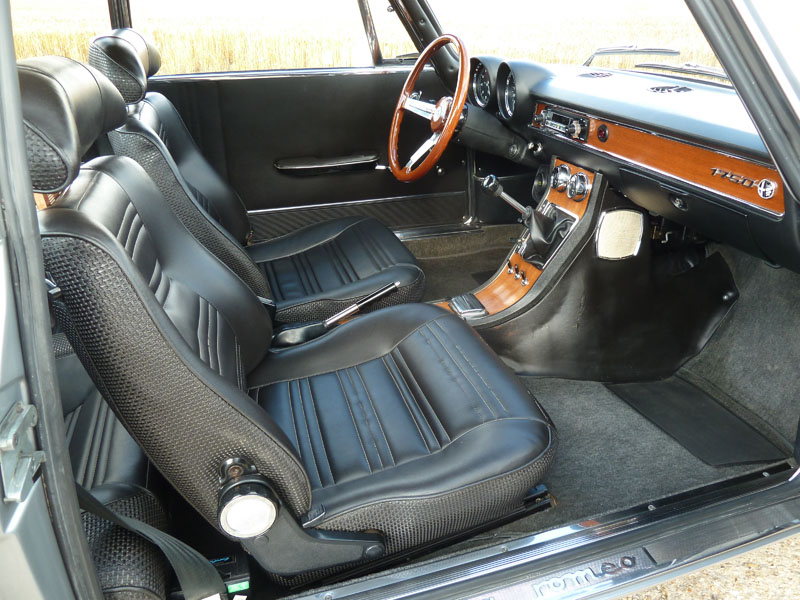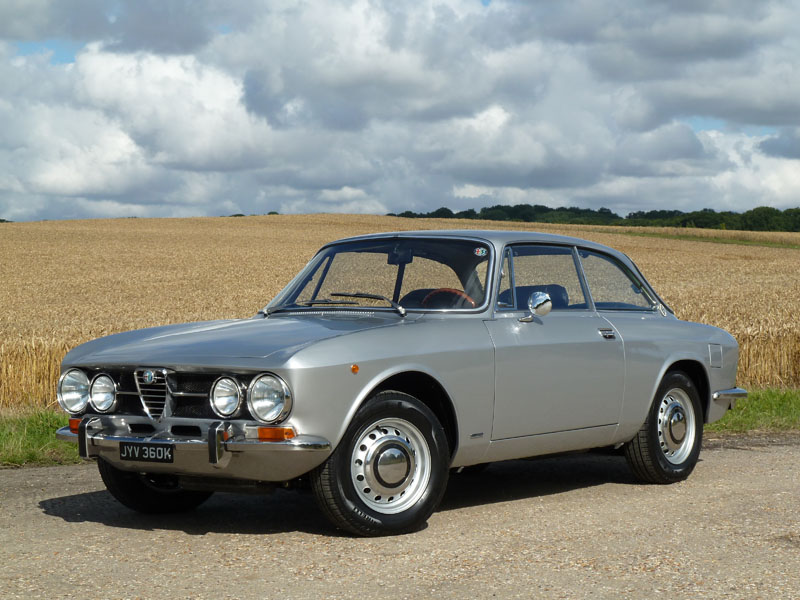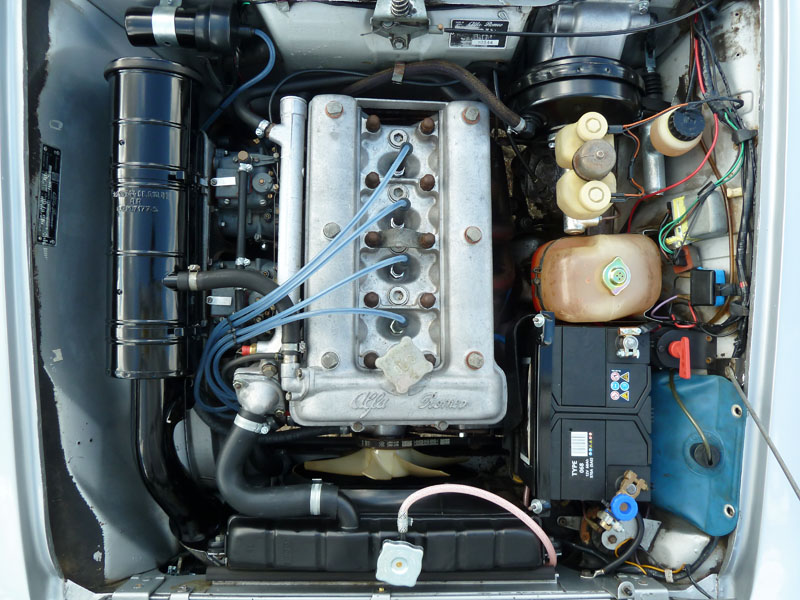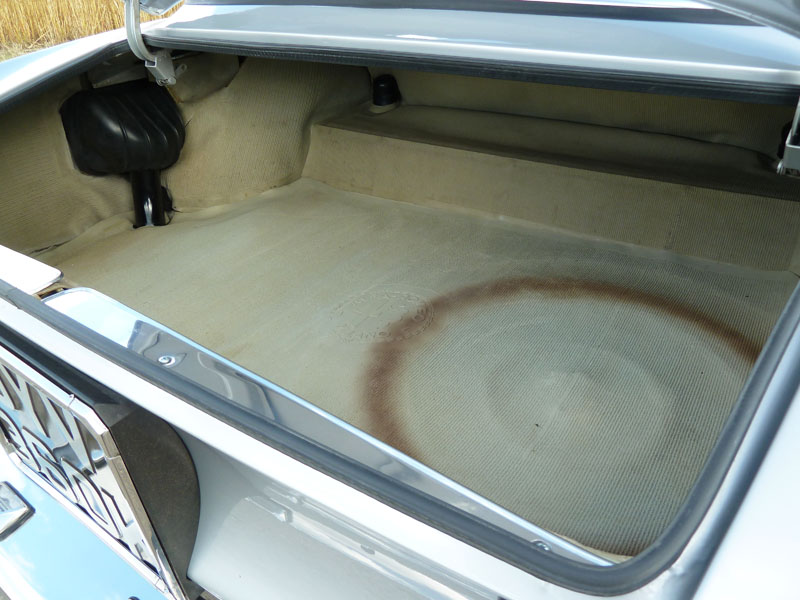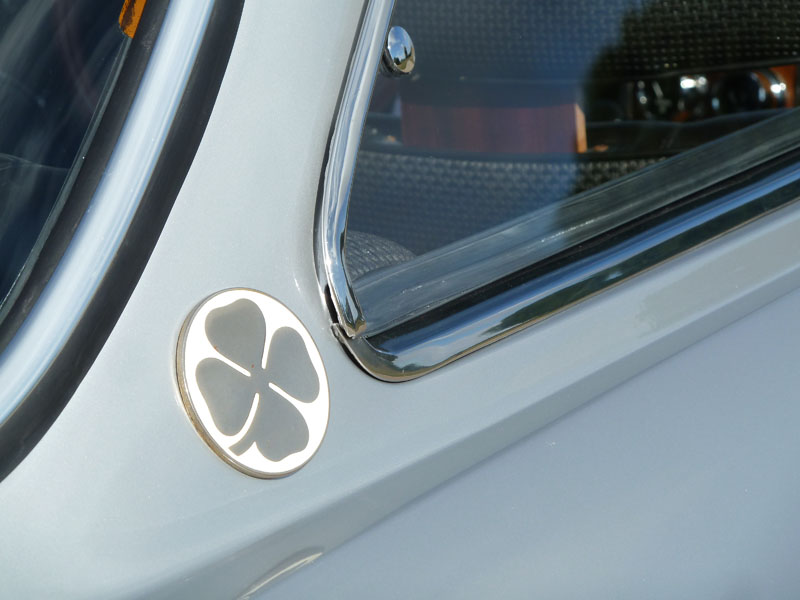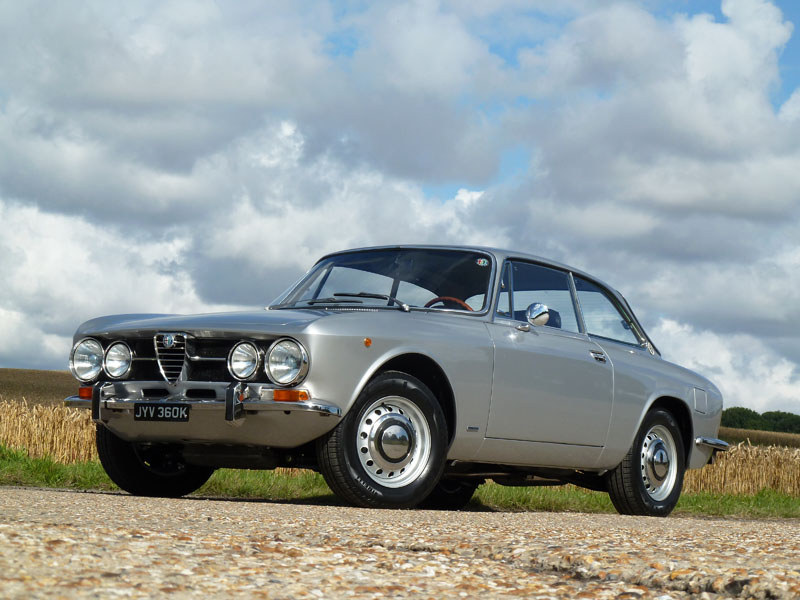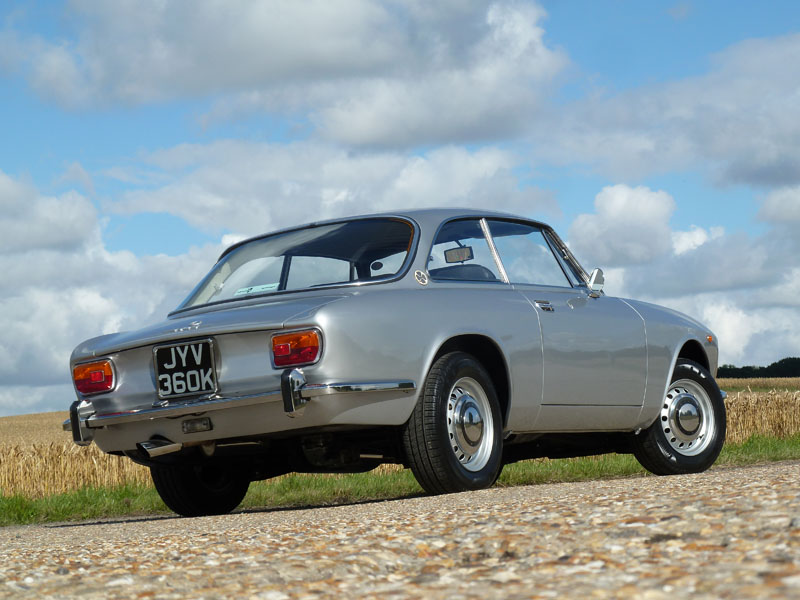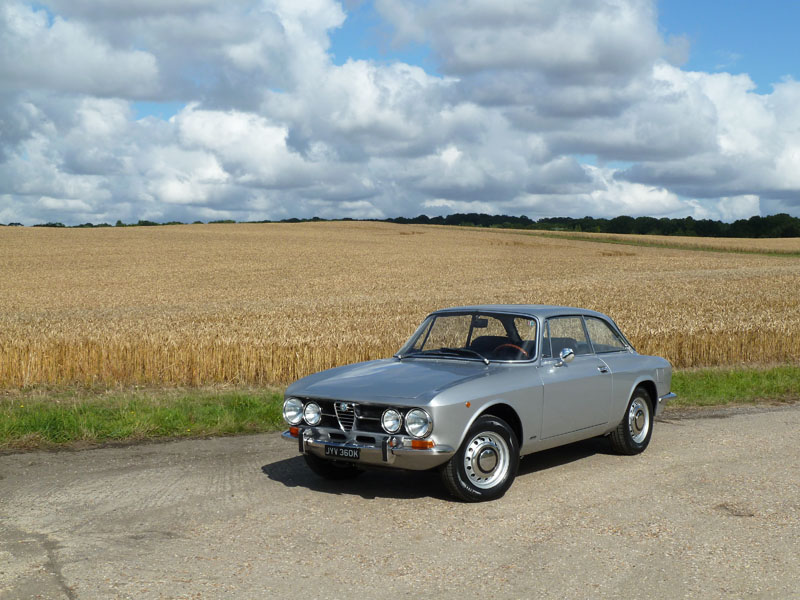 1970 Alfa Romeo 1750 GT Veloce MkII
Engine: 1779cc twin-cam four cylinder
Transmission: 5 Speed Manual
Year: 1970
Registration: JYV 360K
Mileage: 66,300
Exterior Colour: Metallic silver
Interior colour and material: Black vinyl
VIEWING BY APPOINTMENT ONLY PLEASE
- I acquired this 1750 GT Veloce in June 2010 from the widow of its first owner. It was sadly sold in November 2015 and returned to Germany, to start a new life in the country where it was sold new.
- According to the Alfa Romeo Museum Archives this 1750 was manufactured on November 30th 1970 and invoiced to Alfa Romeo Germany on December 2nd 1970.
- It was purchased new on January 29th 1971 from the Alfa Romeo dealer Auto Fox in Wiesbaden, just west of Frankfurt in Germany, by an America Gentleman named Bill Huelsman. Bill was from a local American Army base and living in nearby Zornheim.
- When Bill had moved from his home in Chicago to Germany he had shipped over his Mercedes 280 SL, and he traded this into the dealer against the Alfa Romeo.
- In early 1972 Bill left the army and moved to England with his English girl-friend Jean and his beloved GTV. As Bill was unable to get a work permit for England he had to return to America, so after registering the car in England on March 13th 1972 as JYV-360K, he left it in a private garage in Plaistow, London, E13, close to where Jean lived. The recorded mileage at this time was approximately 45,000 kilometres (28,000 miles).
- When Bill returned to England he had the AA recover the GTV from the garage in Plaistow on September 3rd 1973. They towed it to the Alfa Romeo dealer Ramponi Rockell in London, W2, who soon got it running again after it's more than a year of slumber, and also carried out a service. The mileage at this time was recorded as being 49,989 kilometres (31,061 miles). Bill was able to drive his pride and joy again after over a year of waiting when he collected the GTV from Ramponi Rockell on September 5th 1973. This was all a bit at the last minute as Bill and Jean got married on September 8th 1973.
- Bill and Jean originally lived in Maidstone, Kent, but ended up settling in Caversham, a borough of Reading in Berkshire, at the end of 1976.
- Bill was to keep and cherish the GTV for the rest of his life, even refusing to sell it when he became unable to drive it as he simply loved the car so much.
- Three years after Bill sadly passed away Jean very kindly gave me the opportunity to purchase the car from her, allowing the GTV to become a cherished part of my collection on June 29th 2010.
- Bill was fanatical about retaining paper work, like I am, and the history file stands nearly an inch and a half tall. Along with every invoice for any part ever obtained for the car (including an Alfa Romeo T-shirt for Bill!) the file starts with the original sales brochure and German price list that Bill used to chose his new car. These are immediately followed by the sales invoice and the original insurance documentation, plus the original service book and an original dealer issue continuation book. Fortunately there are also some photographs Bill proudly took of his new GTV in February 1971 outside his apartment in Zornheim.
- The majority of the car's mileage was covered before the car came to England as Bill's parents travelled from Illinois, North America, to visit him in Germany, and they toured all around Europe together in the GTV. When we purchased the car the front grille proudly wore badges featuring the crests of the countries that Bill had visited on his travels. Between the April 1978 MOT certificate and the last one Bill got on the car (before he gave up driving) in September 1995, only 19,219 miles were covered, with only 4,293 miles of those between the May 1984 and the September 1995 MOT certificates.
- As well as all of the stamps in the service books for the routine services, the history folder contains all of the invoices for the services and routine maintenance carried out on the car, and also for things such as tyre repairs, and bulb and battery replacements.
- In June 1978 at 76,479 kilometres (47,521 miles) Ormsby Cars of Reading, Berkshire, Bill's local authorised Alfa Romeo dealer, completed a full engine re-build with new big end bearings, a re-ground crank shaft, fitting of new cylinder liners and pistons, and a new clutch. The cost of this large job was £456.25.
- During August and September 1983 at 96,680 kilometres (60,074 miles), the GTV was treated to a full re-paint in its original colour at a cost of £259.67. No replacement panels were fitted to the car as only minor repairs to dings and scratches were required. At the same time a fabulously 80's Britax glass pop-up sunroof was installed. Jean could never understand why Bill had had this fitted and she never cared for it, and neither do we. The GTV received a repair to the passenger side door in April 1985 for an unknown reason, but otherwise the only other body repair the car had previously received was when it was just a few months old. When Bill was touring through Switzerland he glanced a wooden roadside marker post with the bottom of the passenger side front wing near the door, which fortunately required only a small repair. Needless to say he was mortified and embarrassed in equal measure; mortified for injuring his much loved car, and embarrassed as Jean (his new girl-friend at that time) was in the passenger seat! The car appears to have never had any welding carried out on its floors, with only the steering idler mounting area needing to be welded after the metal fractured (a known weak area on GTV's).
- To accompany the previously mentioned service books and invoices, Bill also kept exacting hand written charts on when servicing tasks should be undertaken, and then logging the works carried out.
- The history folder contains virtually every MOT certificate from December 1973 at 53,355 kilometres (33,153 miles) to September 1995 at 106,624 kilometres (66,252 miles), and also most of the old tax discs too.
- Sadly Bill was to last drive his GTV in late 1995, but when he laid it to rest in his dry garage he made sure the doors, trunk lid, and bonnet were slightly open so that the car could breathe. This thoughtfulness worked well as the car never appeared to have been damp during its lay-up, as it still retained a lovely old car smell when I towed it from the garage in June 2010.
- After retrieving the GTV from Jean's garage (its home for thirty four years), I trailered it to its new home at my Black and White Garage. After replacing every fluid on the car my workshop got the engine running again for the first time in fifteen years on July 15th 2010 and issued the car with an MOT certificate. It was then driven a mile down the road to be photographed, and once returned to the garage it was parked in my showroom where it was to remain unmoved until July 2014.
- After four years sat idle in my showroom I trailered the GTV to Alfaholics in Bristol for them to recommission the car for use on the road. Many years of storage naturally resulted in the car requiring a lot of work to the brakes, suspension, tyres and so on. Alfaholics replaced all of these items with standard specification ones including a new fuel tank, coolant radiator, a complete fluid change, fitting an electronic ignition distributor, powder coating the suspension components, fitting new brake callipers, a brake servo, and many other more minor items. One of their stainless steel manifold inclusive exhaust systems was also fitted. These works were completed in August 2014.
- In January 2015 I took the car to Alfa Romeo 105 Series specialist restorer John Holden of Pure Bodies near Andover in Hampshire where he carried out a bare-metal restoration and re-paint of the car in its original silver colour. The car was found to be in good condition once the paint had been removed (as we believed it to be) and only relatively minimal repairs were required. The wheels were also sand blasted and painted and new Pirelli tyres were fitted. During the restoration (the car was painted on around June 8th 2015) the Britax glass sun roof that had been fitted in 1983 was removed and its hole filled with a section from a new-old-stock GTV roof panel. A new headlining and drivers seat cover completed the restoration, which was finished in July 2015.
- This is a very special car due to its wonderful history - I know everything there is to know about it. It is also in superb condition having been restored by one of the best Alfa Romeo restorers in England and painted by Sean Watson, who has had his work displayed on the fairway of Pebble Beach in California. It is sadly now for sale due to storage restrictions.