1971 Alfa Romeo 1750 GT Veloce MKII RHD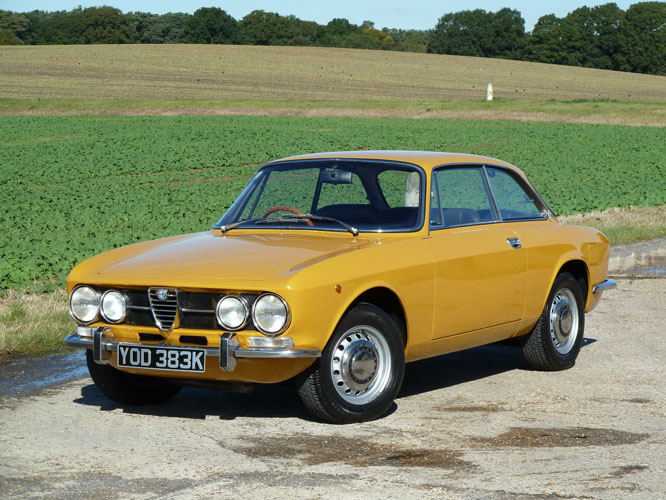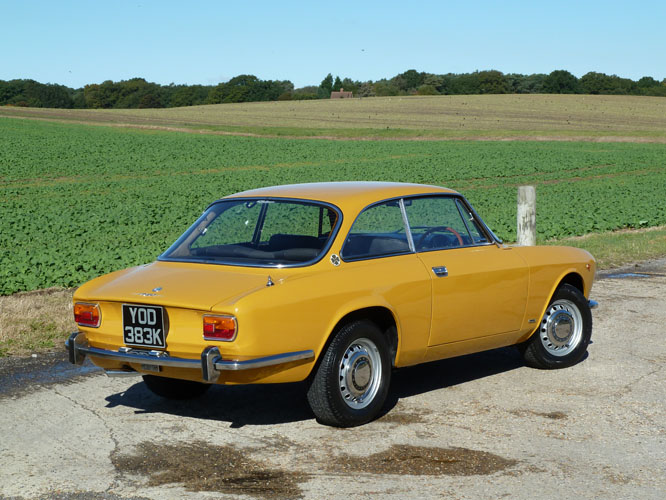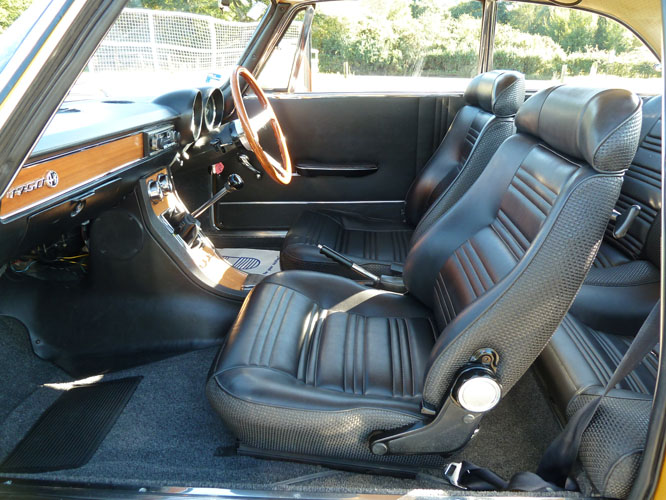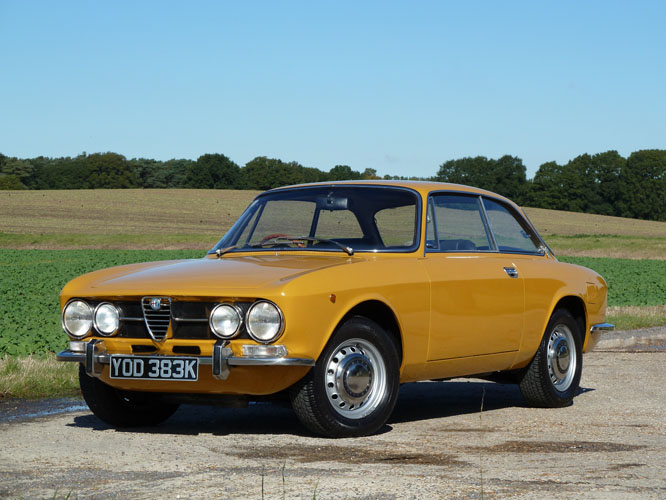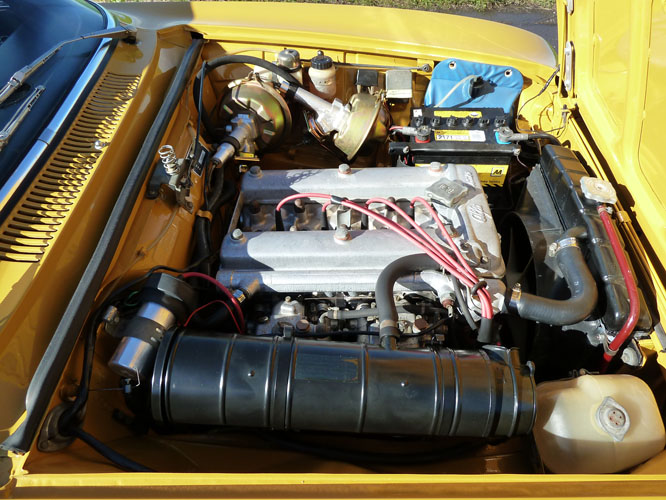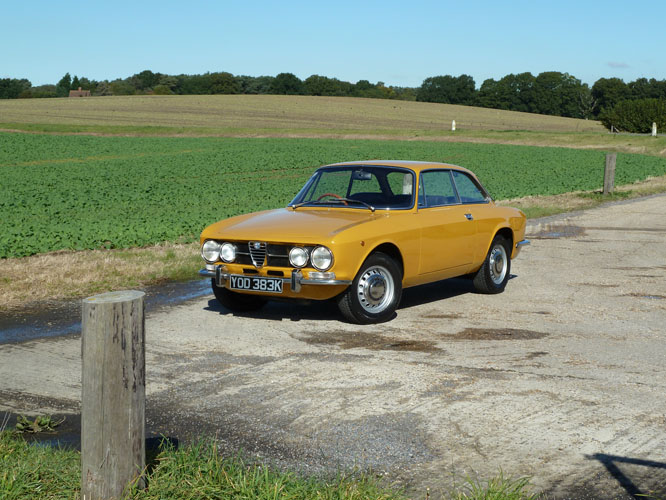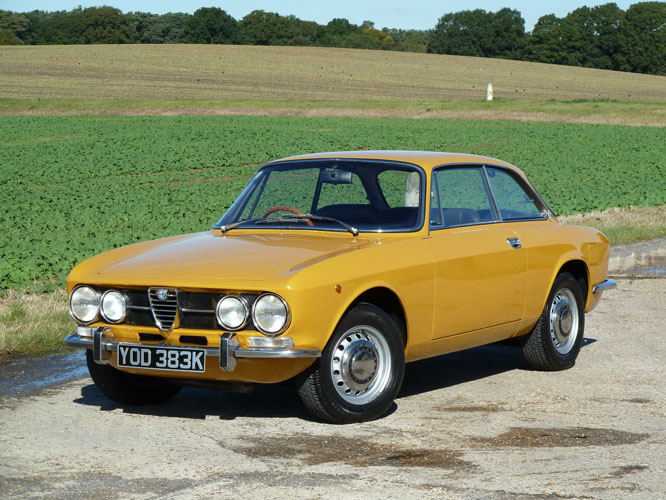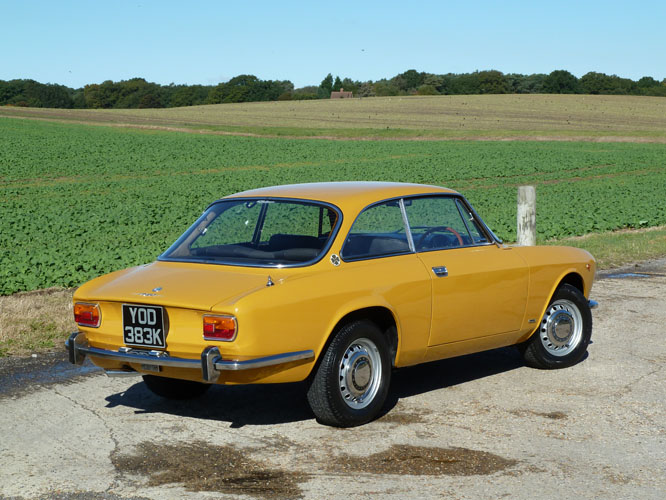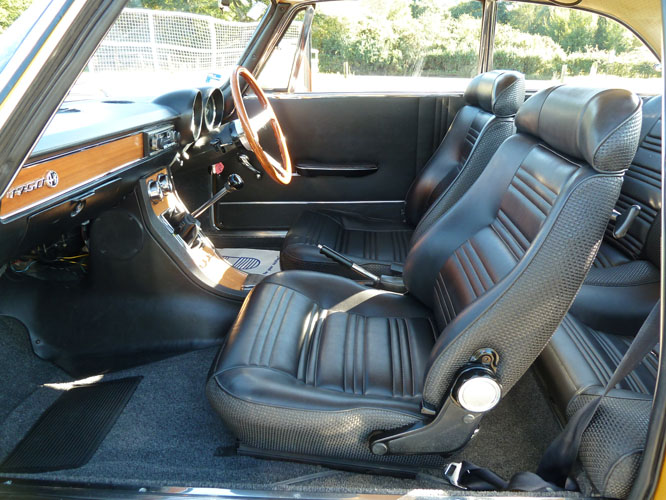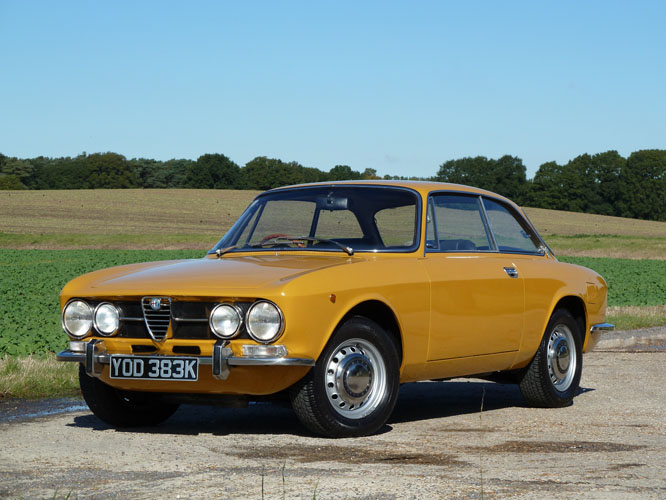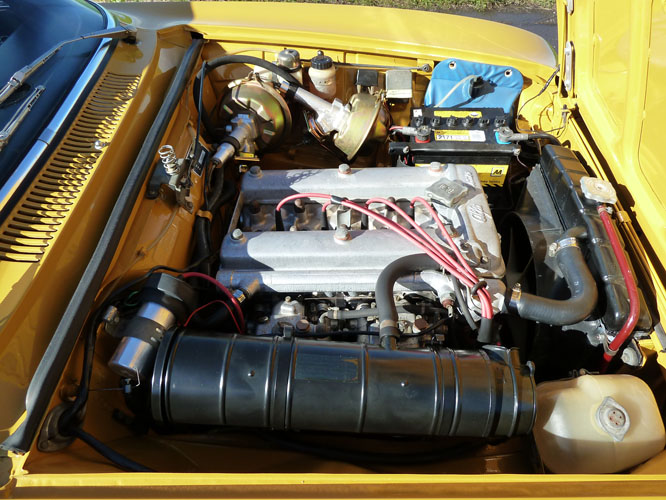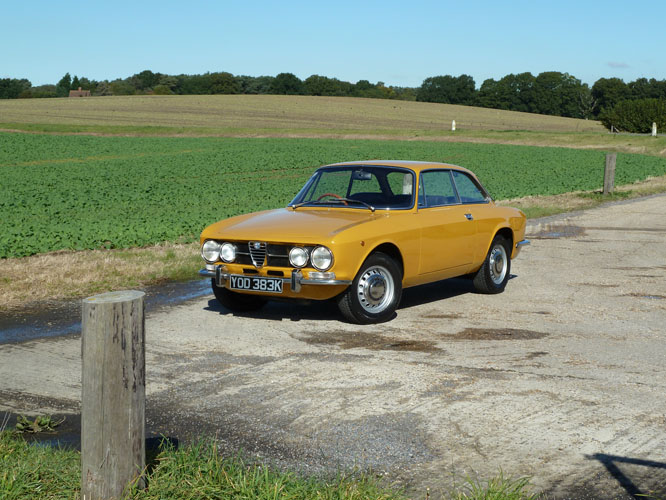 1971 Alfa Romeo 1750 GT Veloce MKII RHD
Engine: 1779cc twin-cam four cylinder
Transmission: 5 Speed Manual
Year: 1971
Registration: YOD 383K
Mileage: 53,000
Exterior Colour: Giallo Ocra
Interior colour and material: Black vinyl
VIEWING BY APPOINTMENT ONLY PLEASE.
- This car was manufactured on August 23rd 1971 as a right hand drive model, and Town and Country Cars (WGN) Limited sold the car new to Jones Bros. Ltd of Petone, New Zealand, on June 12th 1972 and licensed it as GA 6889.
- We were fortunate to be able to make contact with the lady who was the last owner of the car when it was in New Zealand, and she was incredibly helpful and generous by informing us of the history of the car. The GTV was purchased new by her Father-in-law who used the car for a few years before it passed to his wife. She enjoyed the car for a few more years before it went into storage at the family business. In around 2001 the car was extracted from storage by the original owners son, Denis Jones, and after a light restoration it was further enjoyed by him and his wife (the kind lady who informed us of this history). A couple of years after Denis passed away in 2005, his wife consigned the GTV with Auto Classics (a classic car dealer near Wellington, New Zealand) for them to sell the GTV on her behalf.
- Due to the minimal use the car experienced over the years the car did not required any major attention and so very little paperwork was ever amassed, if any at all. Sadly, what little there was did not survive a house move a few years ago, but Denis' wife did assure us that the low mileage displayed on the odometer is correct. We must also remember that as the car was registered to the family business, there may never have been a file of invoices retained as all works on the car would have been invoiced to the business.
- Fortunately the car does retain its original service book (showing Jones Bros. Ltd as the original owner), hand books, dealer guide, and crucially, a Post Office licence receipt in the name of Jones Bros indicating that on August 30th 1994 the recorded mileage was 48,698.
- After a lengthy search by an English Gentleman for a superb right hand drive 1750 GTV, his search took him beyond the shores of England to other right hand drive markets of the world. He eventually tracked down this car (in his preferred colour) in October 2007 at Auto Classics.
- The GTV was purchased and imported into England, and it was first registered in this country on April 1st 2008.
- In October 2008 the car was transported to the extremely well known and excellent specialist Alfa Romeo restorer Mike Spenceley at MGS Coachworks in Purley, Surrey. Mike proceeded to carry out a thorough glass-out bare-metal re-paint of the car in its original colour, a full record of which is documented in a comprehensive photograph album. What was clearly a superb car before the re-paint became a superlative one afterwards.
- More recently the car has benefitted from a brake over haul and it now stops as superbly as it drives.
- After an unexpected opportunity to purchase a special and historic Aston Martin, the owner made the difficult decision to part with the GTV and we were fortunate to be able to purchase it from him.
- In preparing the car for sale we felt that the engine would benefit from a refresh, possibly due to the car having spent long periods of inactivity during its life when it has been in and out of storage. We carried out a complete engine rebuild in our workshop during which we fitted new pistons and liners, balanced the crank shaft and flywheel, fitted new big end and main shells, fitted new timing chains, new engine mounts, and a new clutch. We also had the cylinder head modified to accept stem seals on the exhaust valves to reduce exhaust smoke when the engine is on over-run.
- This superlative car now drives as well as it looks and is an extremely rare find in this condition.