1971 Alfa Romeo GT Junior RHD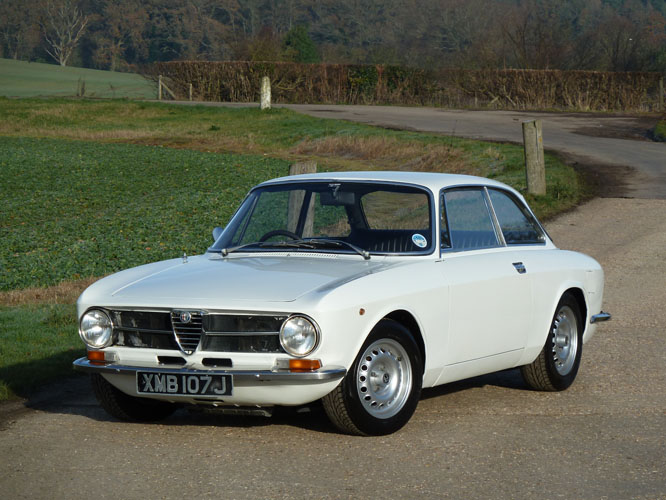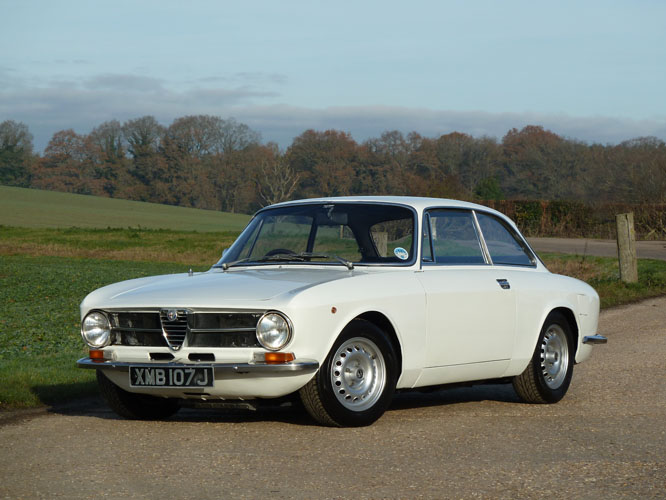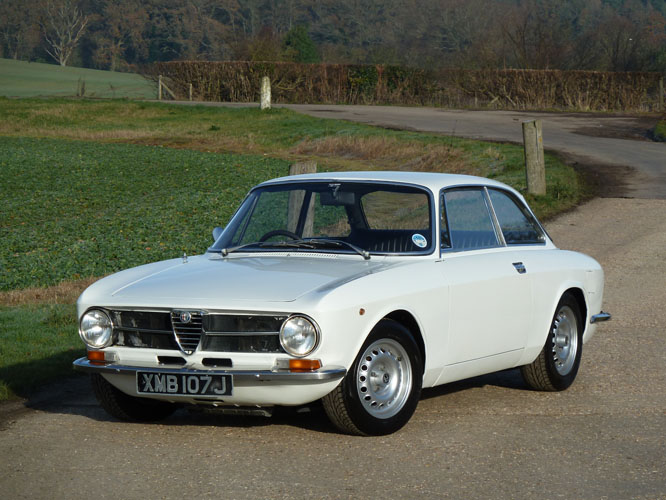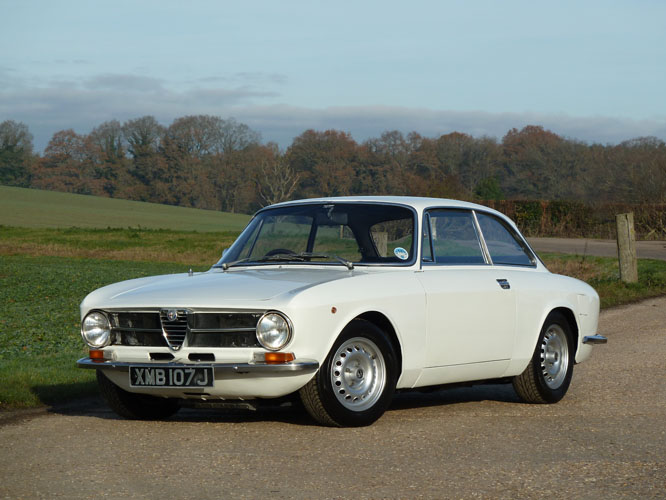 1971 Alfa Romeo GT Junior RHD
Engine: 1962cc twin-cam four cylinder
Transmission: 5 Speed Manual
Year: 1971
Registration: XMB 107J
Mileage:
Exterior Colour: Hawthorn white
Interior colour and material: Black vinyl
VIEWING BY APPOINTMENT ONLY PLEASE.
- This car was manufactured on March 13th 1971 and was invoiced by the factory to Alfa Romeo UK on March 15th 1971. It was first registered for road use in England on May 5th 1971. It was painted and trimmed by the factory in the colours it wears now.
- Sold new by the Alfa Romeo dealer Mangoletsi in Cheshire, it was retained by the original owner until ownership passed to his son in September 1979. The son, Nigel Shawcross-Smith, proceeded to retain the car until March 2007 during which he amassed a very large history file of invoices for parts that were purchased during his ownership, including almost every MOT certificate from 1981 to 2005 and many expired tax discs.
- The car still retains its original handbooks, service book, and dealership directories.
- After Mr Shawcross-Smiths's ownership the car was owned by a few known names in the classic Alfa Romeo world, each improving and enhancing the car into the lovely state that it is in now.
- The car was recently fitted with an overhauled 2.0 engine, up-rated suspension, GTA style alloy wheels, and new front and rear seat covers. Needless to say it is great fun to drive and looks fabulous with its simple early GT Junior features, appearing slightly less busy in style than the later GTV cars.