1973 Alfa Romeo 2000 GT Veloce RHD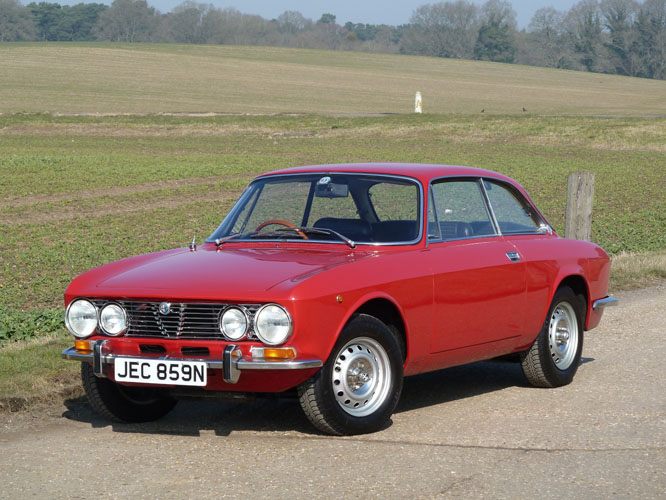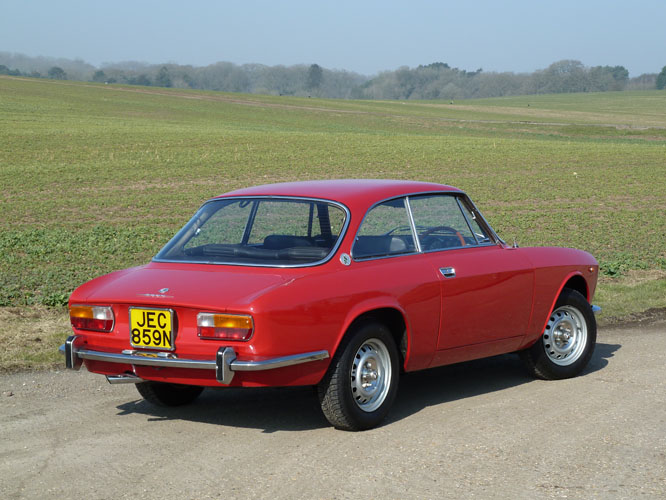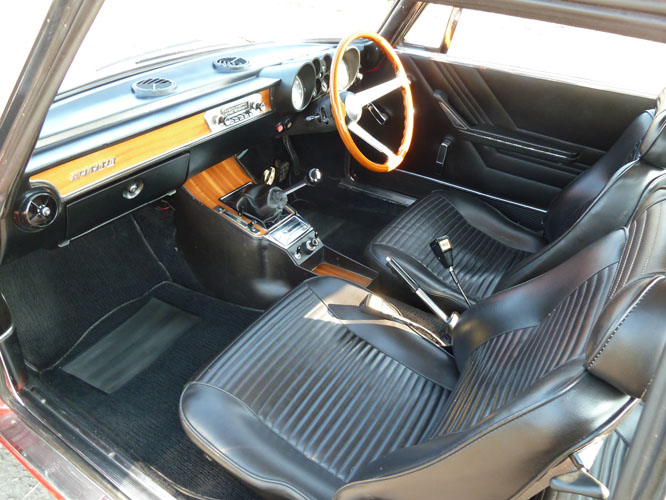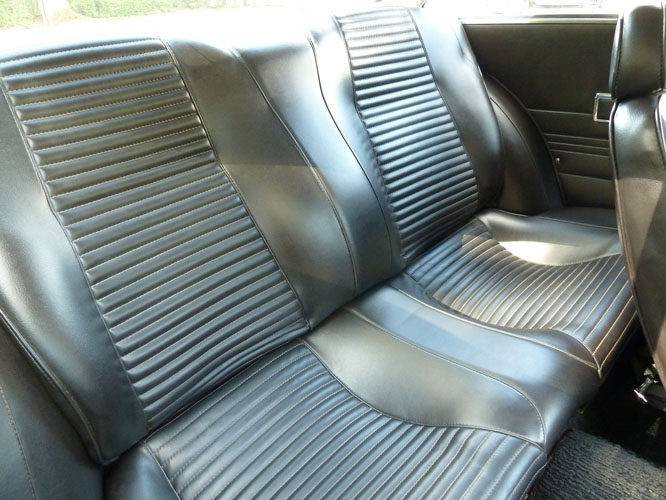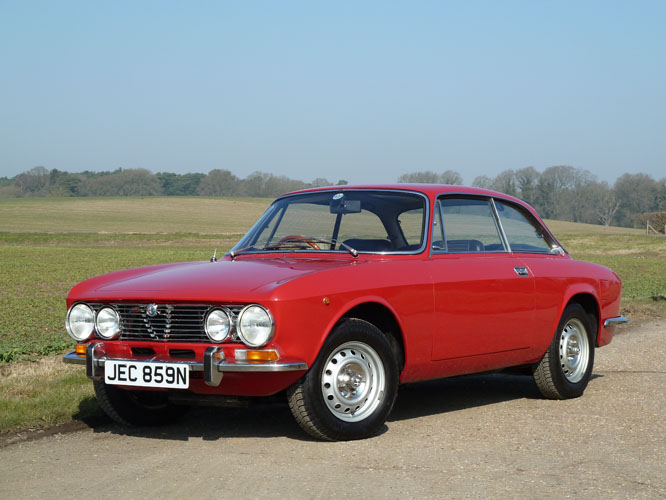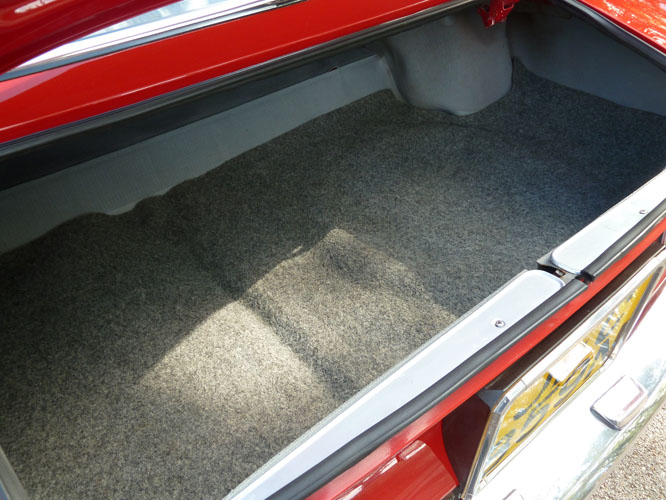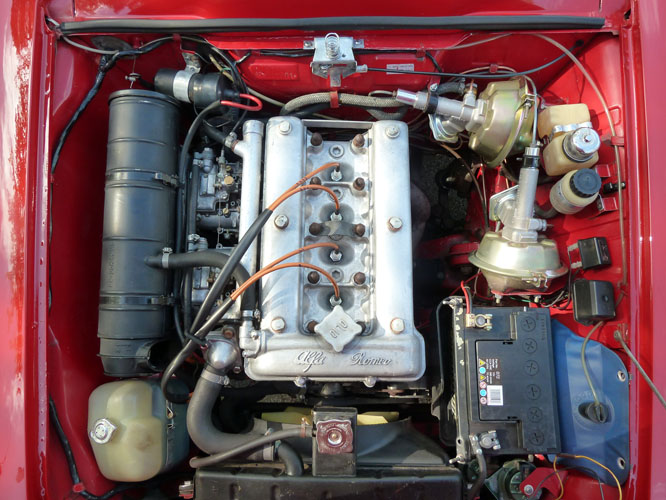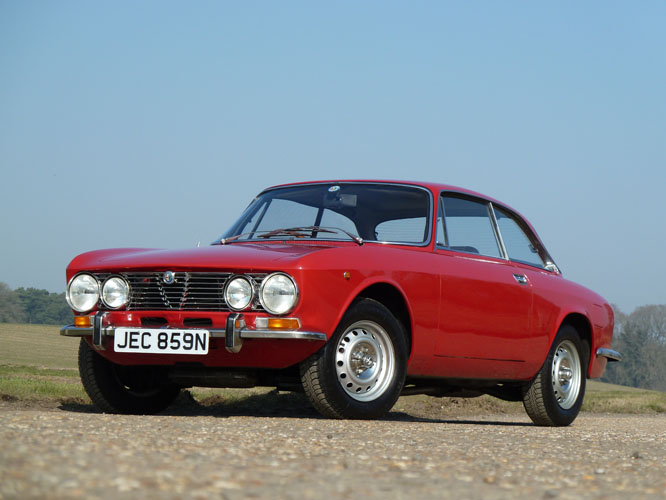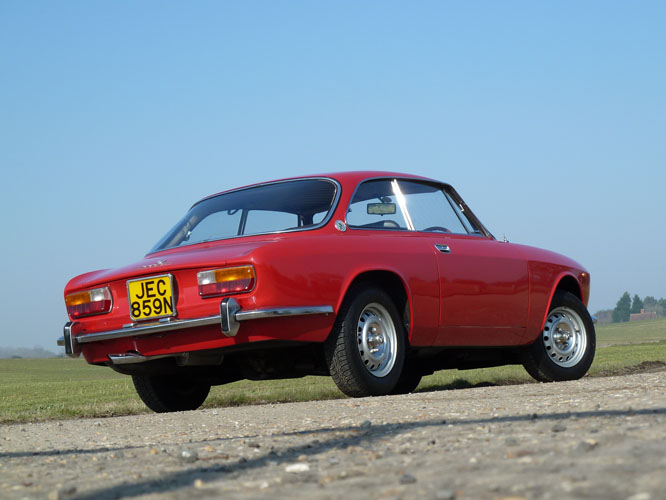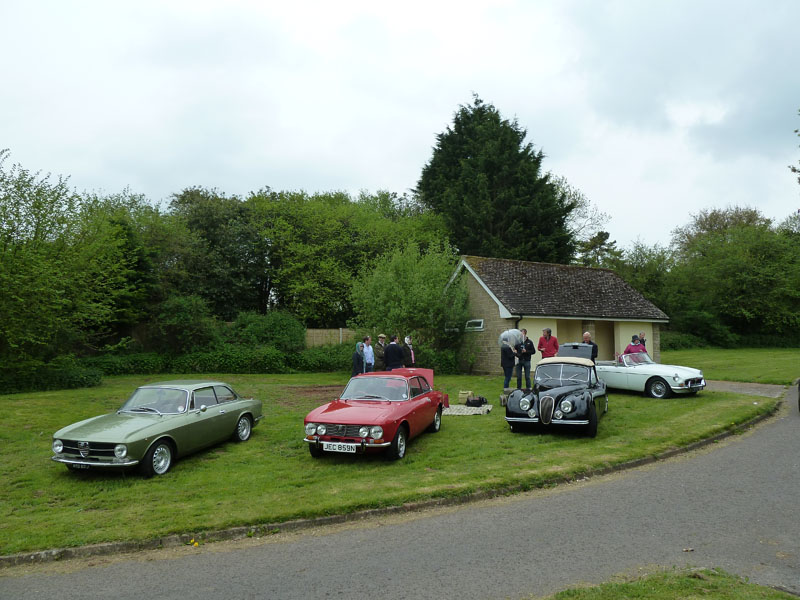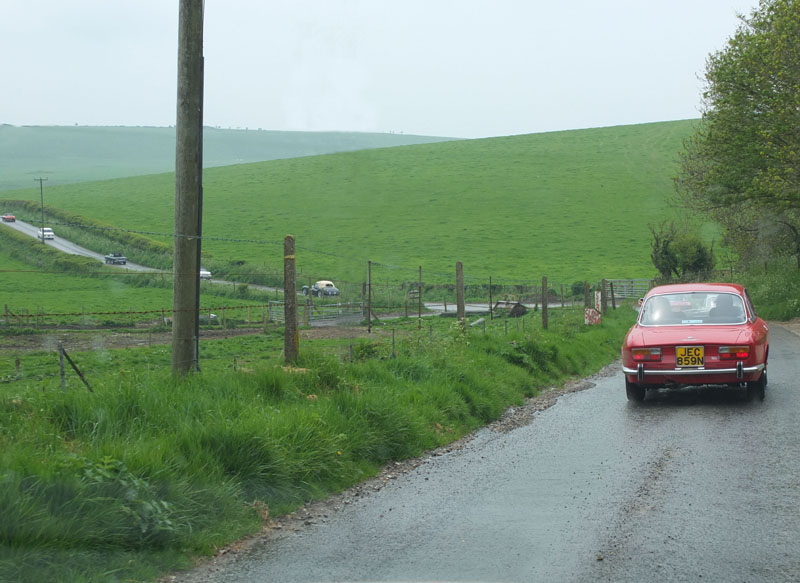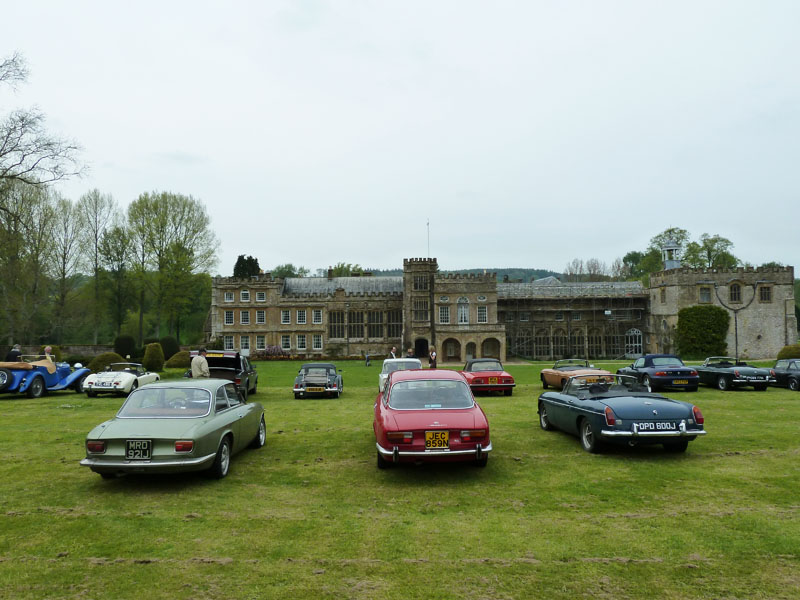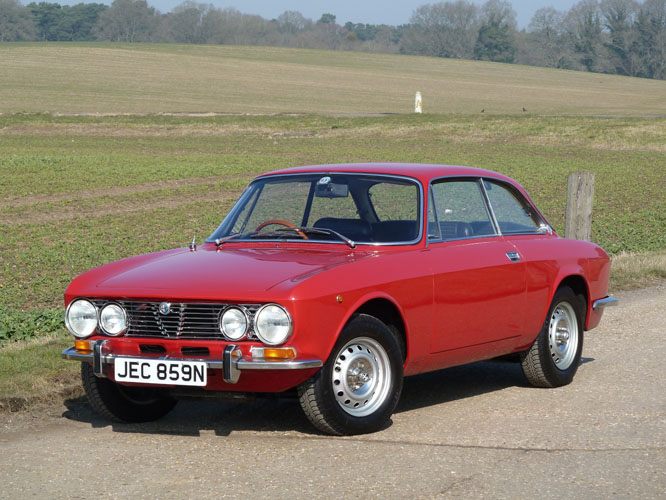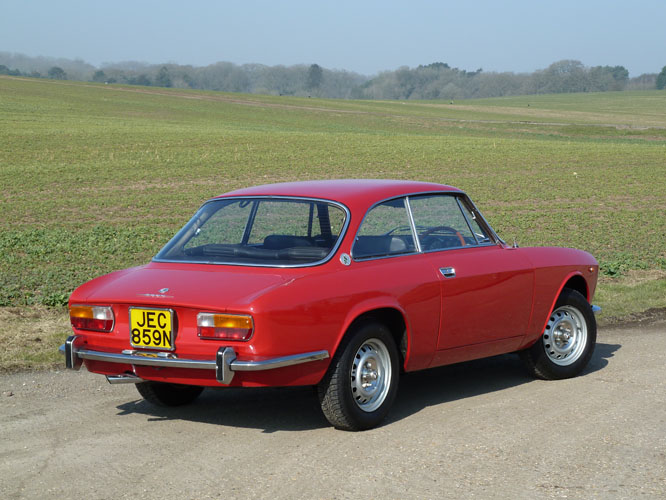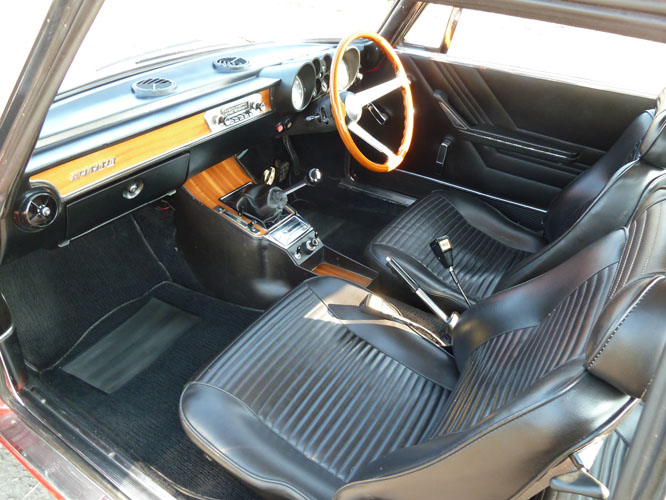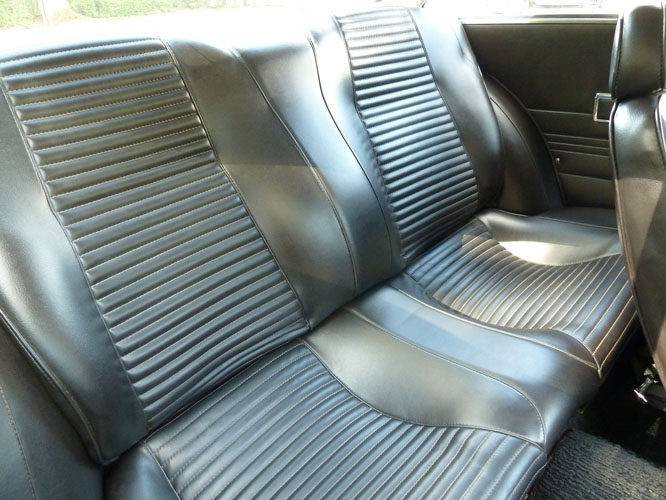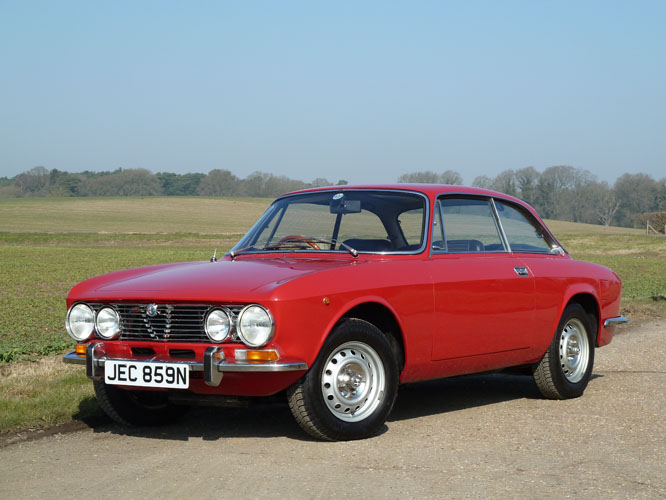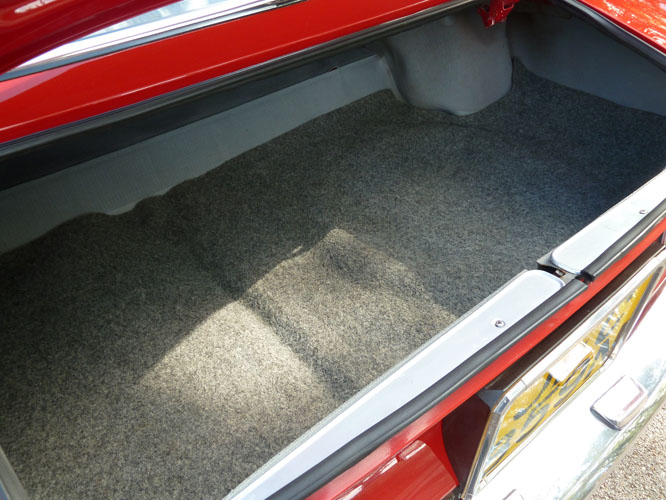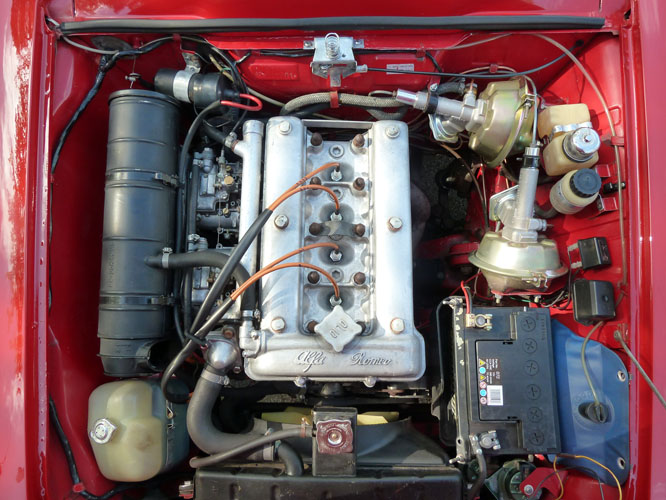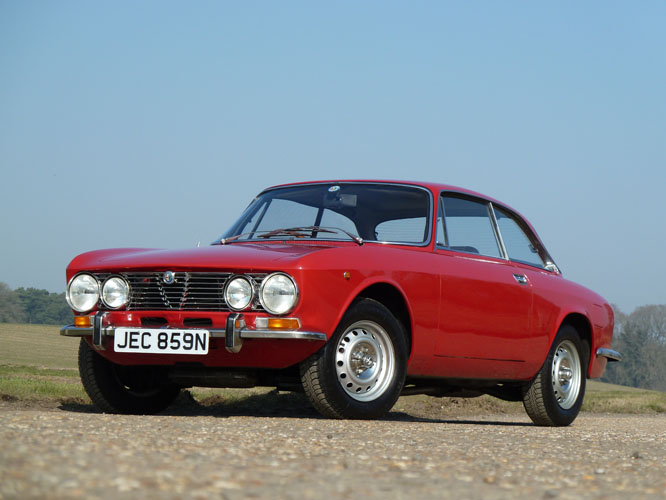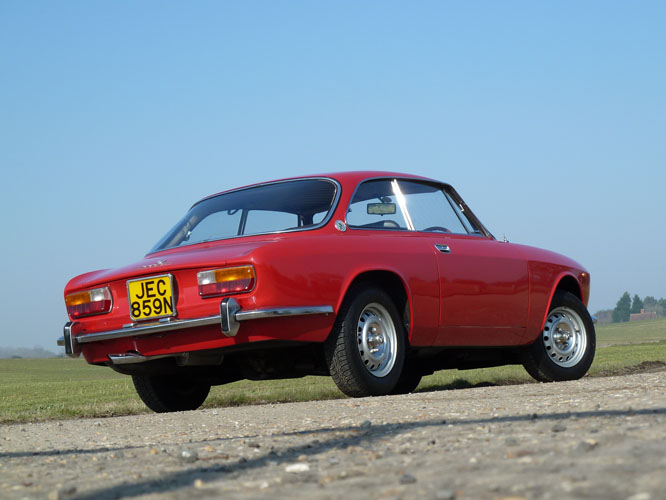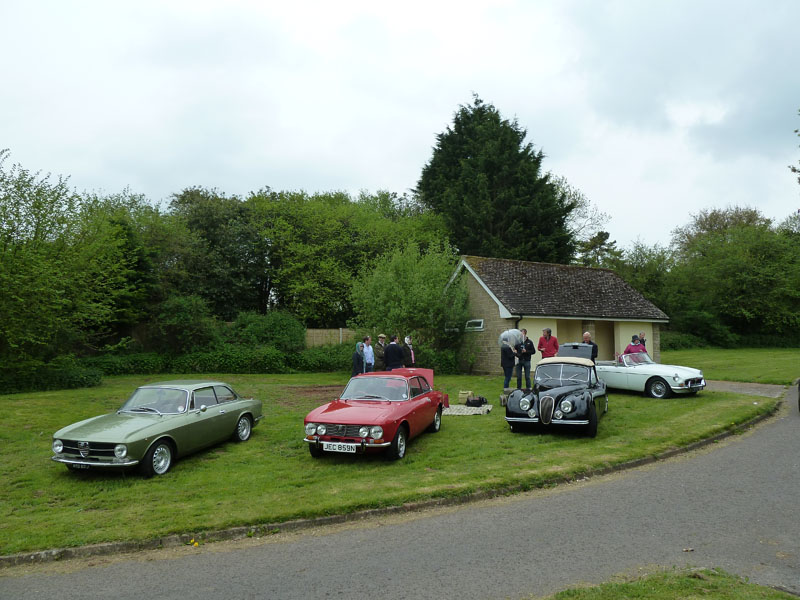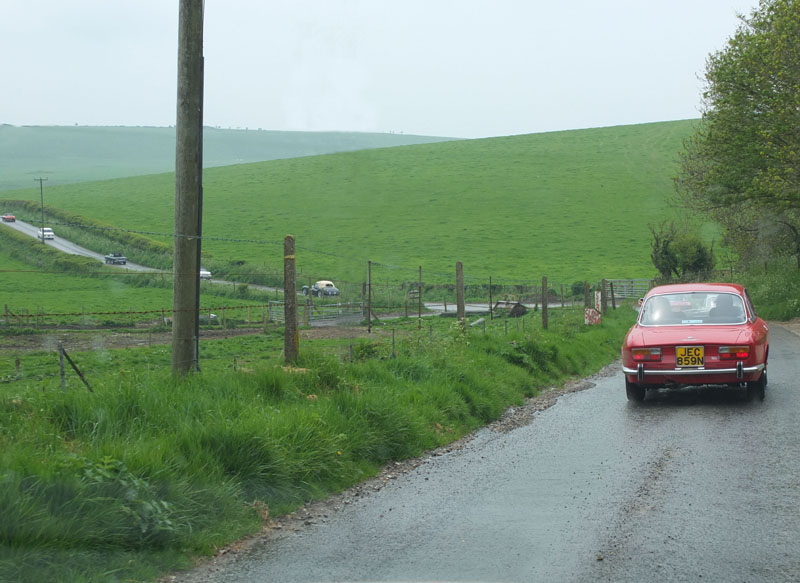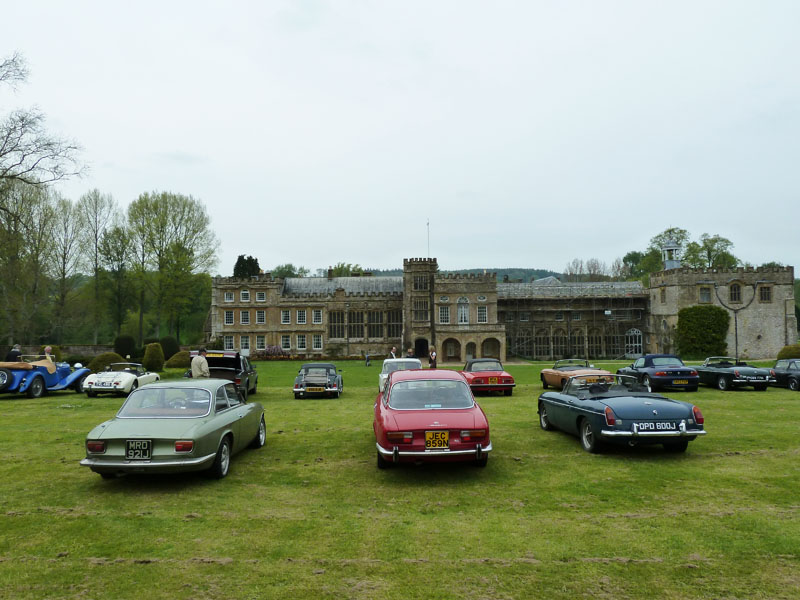 1973 Alfa Romeo 2000 GT Veloce RHD
Engine: 1962cc twin-cam four cylinder
Transmission: 5 Speed Manual
Year: 1973
Registration: JEC 859N
Mileage: 38,000
Exterior Colour: Alfa red
Interior colour and material: Black vinyl
VIEWING BY APPOINTMENT ONLY PLEASE.
- According to the Alfa Romeo Museum Archives this 2000 GT Veloce was manufactured on November 28th 1973 as a right hand drive model finished in Alfa Red, and was invoiced by the factory to Alfa Romeo London two days later.
- The car was sold new by Staveley Motors of Kendal in Cumbria and first registered on January 22nd 1975. A certainly very proud and excited Mr J. Saul took delivery of his beautiful new GTV three days later.
- According to the immaculate service book in the history folder of this car (which is accompanied by the original hand book, UK dealer guide, and European dealer guide, all of which are rubber stamped by the supplying dealer), Staveley Motors carried out the first service on the car on February 22nd 1975 when it had covered 580 miles, and the second service on July 4th 1975 at 4,327 miles. Staveley Motors also had the car in their workshops for the third service on May 25th 1978 at 11,157 miles, so clearly Mr Saul had reduced the amount that he was driving the car compared to when he had acquired it. Remaining in Carlisle but at another Alfa Romeo dealer, the car was apparently next serviced on September 24th 1981 when it had covered 26,702 miles.
- There is a copy of a facsimile in the file from Richard Banks, the extremely well known and highly regarded Alfa Romeo 105 Series restorer, dated July 26th 1991. In the facsimile Mr Banks states that he had purchased the GTV on November 17th 1981 from Mr Saul's son and that the mileage of the car at this time was about 27,500 miles. Mr Banks then states that he re-painted the car and sold it to a Mr Geoffrey Wright on February 10th 1982.
- An Alfa Romeo Owners Club National Alfa Day Concours certificate for Class 6 Winner is next in the history folder, dated September 5th 1982. Accompanying the certificate is a Giulia 105 Register newsletter which features Mr Wright's GTV on the front cover, clearly showing that the club members had experienced a rather wet day at Knebworth House in Hertfordshire!
- An MOT certificate on file from April 28th 1989 indicates that the mileage was then 31,980 and it is presumed Mr Wright lived in North Yorkshire as the MOT test was carried out at a garage in Harrogate.
- Mr Banks then purchased the GTV back from Mr Wright on July 12th 1989 when the mileage was still only approximately 32,300, and it is presumed he then sold it onto a Mr George Minden of London N6. A copy of a previous registration document shows that Mr Minden purchased the car on November 4th 1989 and it is Mr Minden that the facsimile from Mr Banks was addressed to.
- On June 22nd 1991 the car was purchased by a Mr Andrew Brown of Eye in Suffolk. Mr Brown is an extremely well known and regarded member of the Alfa Romeo Owners Club, and during his ownership of JEC-859N he became editor of its award winning club magazine.
- An MOT certificate on file dated June 26th 1992 shows the mileage to be just 34,611, and other MOT certificates from later years show an average usage of the GTV by Mr Brown to be just a couple of hundred miles a year.
- After twenty one years of cherished ownership Mr Brown eventually decided to part with the GTV and sold it on July 21st 2012 having covered just over 3,000 miles in the car. It was purchased by a car collector in Petersfield, Hampshire, who covered just a few hundred miles in the car before selling it on March 2nd 2013 when the speedometer recorded just 37,950 miles.
- In July 2013 we sold the car to a Gentleman in the north west of England. Due to having several motoring projects on the go he hardly used the GTV and in Septemberber 2014 he kindly contacted us to enquire whether we would purchase it from him. Of course we were delighted to do so and we have the pleasure of offering it for sale once again.
- This is a wonderful example of Alfa Romeos fabulous Bertone styled 105 series couple which has been enjoyed by only seven careful and enthusiastic owners for just 38,000 miles. Finished in its classic and original colour combination of Alfa Red exterior and a black interior, this is a superb 2000 GT Veloce that would be hard to better.