1974 Alfa Romeo 2000 GT Veloce RHD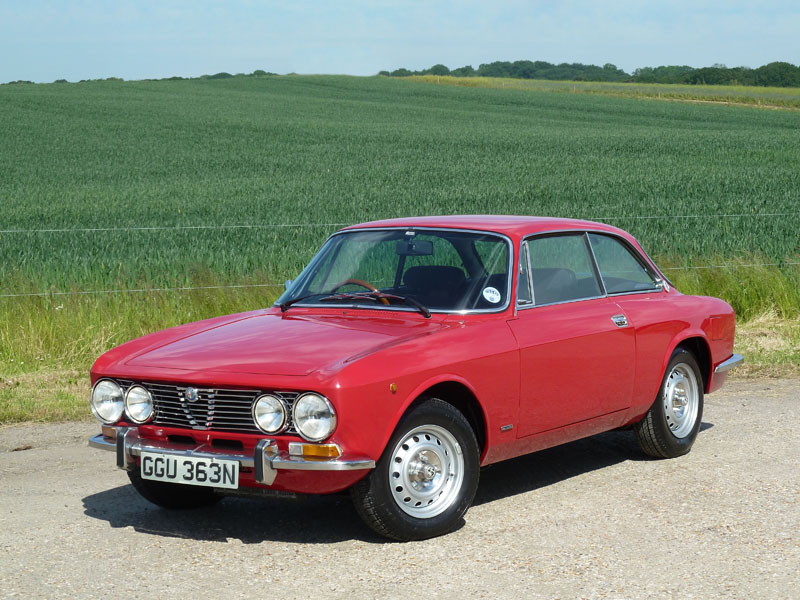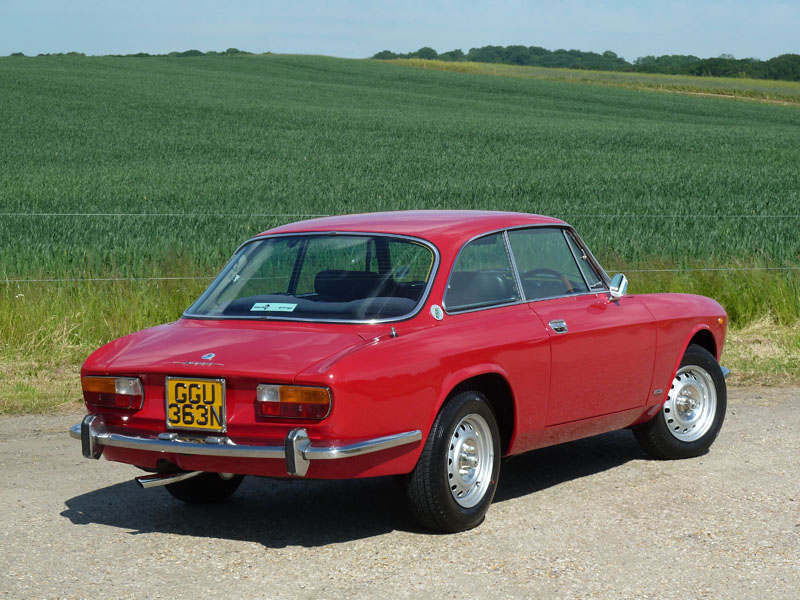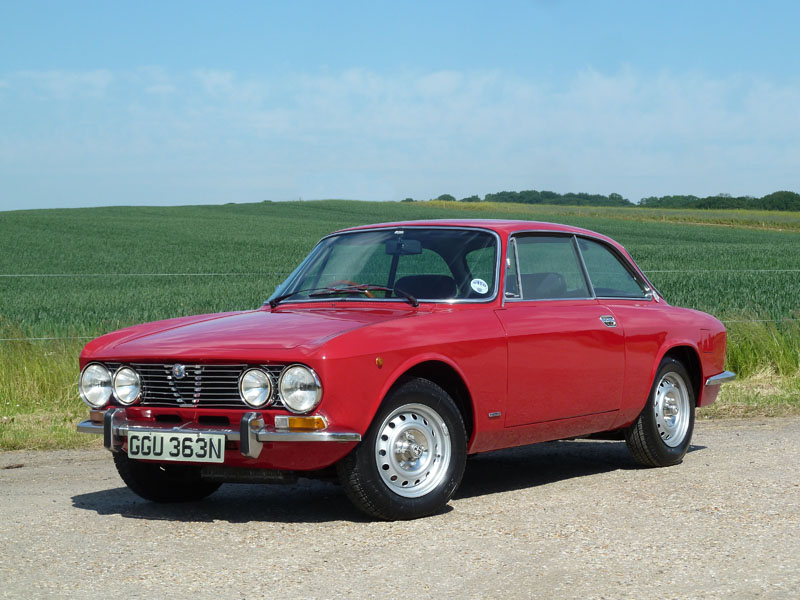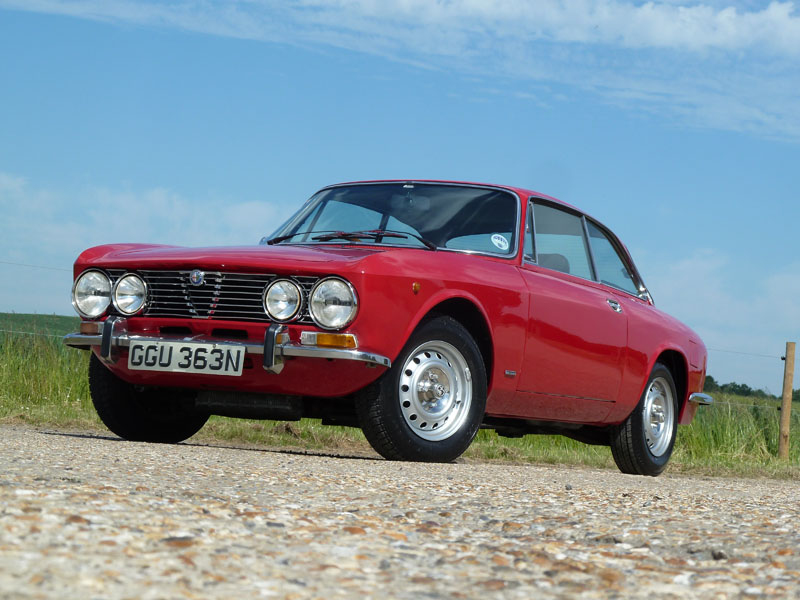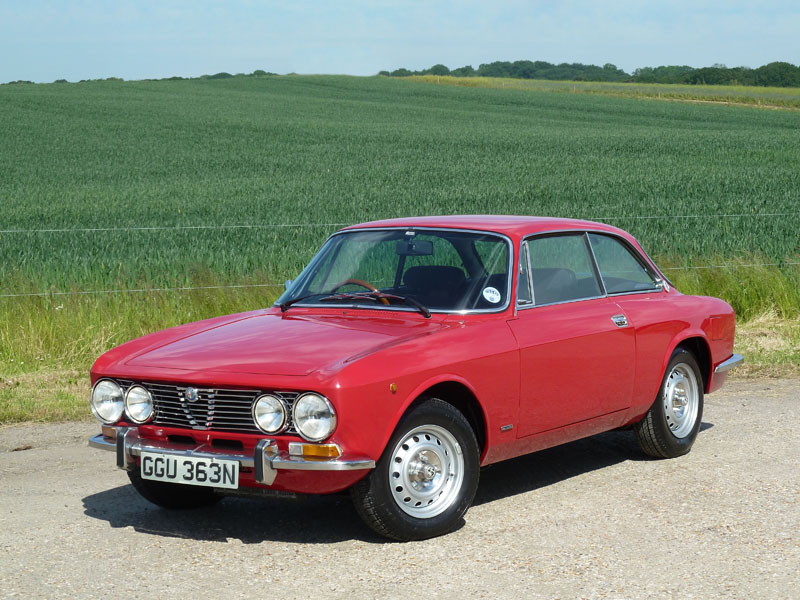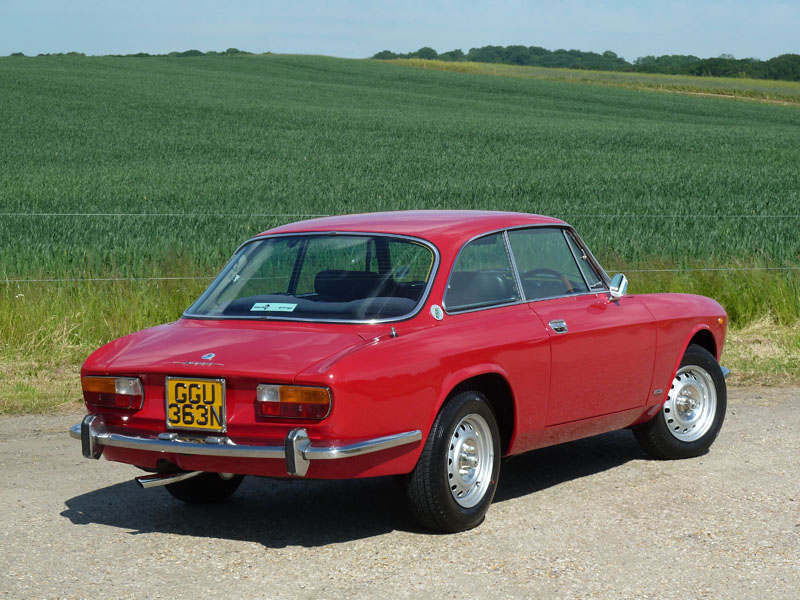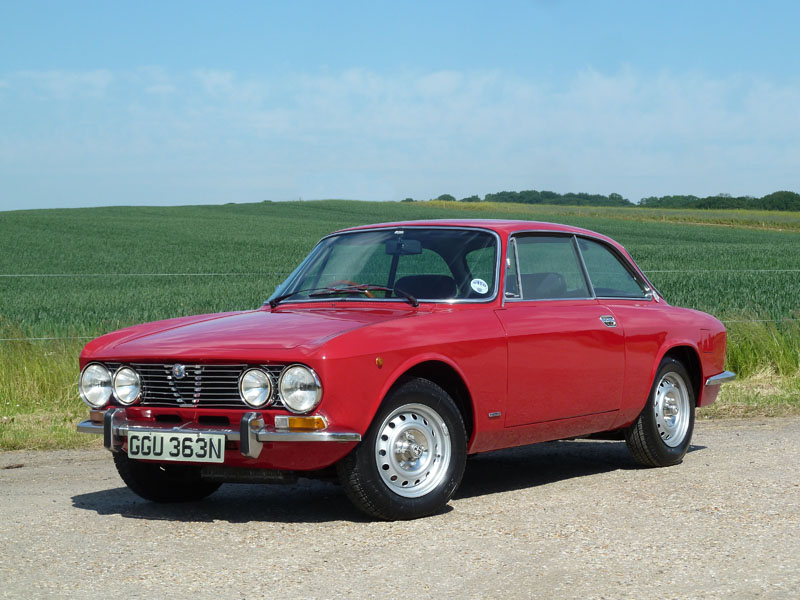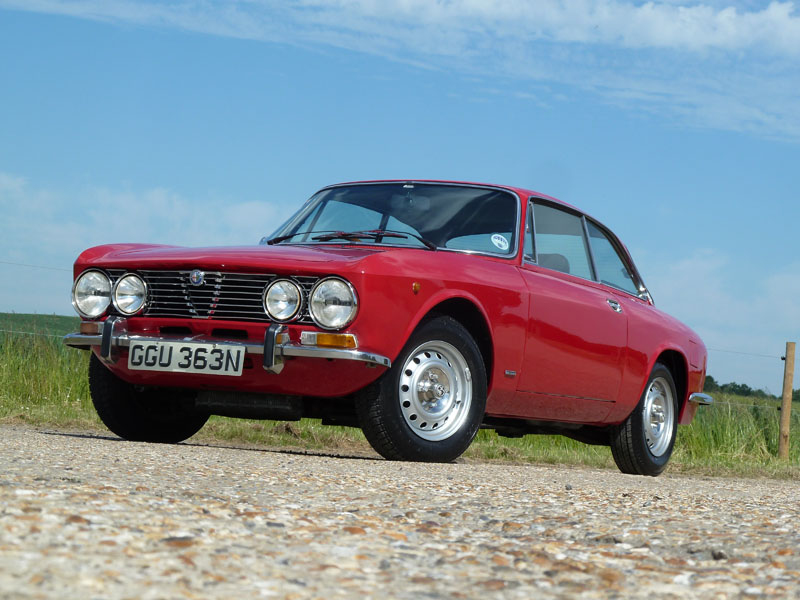 1974 Alfa Romeo 2000 GT Veloce RHD
Engine: 1962cc twin-cam four cylinder
Transmission: 5 Speed Manual
Year: 1974
Registration: GGU 363N
Mileage: 52,000
Exterior Colour: Alfa red
Interior colour and material: Anthracite cloth
VIEWING BY APPOINTMENT ONLY PLEASE.
- According to the Alfa Romeo Museum archives this GTV was manufactured on May 7th 1974 and was invoiced by the factory to Alfa Romeo UK in London on May 13th 1974. It was sold new by Sundridge Park Motors Limited of Bromley in Kent, and first registered for road use in England on October 1st 1974.
- This is a rather special three owner GTV which has covered only 52,000 miles from new.
- Sold new to a Brian Rawling of Croydon, the large history file for this car starts in November 1985 when the well known dealership Bell and Colvill Limited carried out a service. At this time the speedometer recorded just 33,100 miles.
- The car was sold in August 1988 by Designer Cars of Marylebone, London NW1 (soon to be Huntsworth Alfa Romeo specialists), to S.G. Warburg & Co for the use of a Mr Roger Ader as his company car. Mr Ader lived in Putney, London. We gather that S.G. Warburg & Co. had an unusual company car scheme that allowed great flexibility and choice in what its staff could have as company cars. It must have been most unusual to have been able to have a fourteen year old Italian sports car as a company vehicle, especially considering that it was run as a lease car through Velo Vehicle Leasing. The recorded mileage at this time was about 34,000 miles.
- Mr Ader clearly cared for the Alfa Romeo during his 17,000 miles and three years of custodianship, as he had it looked after by well known specialists and main dealers such as Huntsworth of Marylebone (where he had purchased the car from), Follett of Mayfair, and the very highly regarded Ramesh Bharadia at Alfa II.
- In November 1991 when the speedometer recorded just under 52,000 miles, the GTV was purchased from an R H Prowse trading as Carline, near Beaconsfield, Buckinghamshire by a Gentleman in Ealing, West London. It was this charming Gentleman who we were to purchase the car from 22 years later.
- Less than a year after purchasing the car the engine was rebuilt by the well known company Oselli Engineering in Oxford. These works had been arranged by the equally well known Performance Cars Limited on West London's Great West Road (A4) and were completed in August 1992.
- In late 2006 the GTV was taken to Giulia 105 expert specialist restorer John Holden (trading as Pure Bodies) in Newbury (now Andover), for a bare metal repaint in the car's original Alfa Red colour. Little metal work was required other than the fitting of new sill panels, a front cross member, and a front valence. These works were finished in October 2006 to John Holden's usual exceptional standard.
- The Gentleman very rarely used the GTV as he also owned a 1750 Spider, which with its folding roof, is the car that was usually chosen out of the two for drives on sunny days. He sometimes covered less than one hundred miles between MOT tests and during his twenty two years of ownership he covered only 750 miles!
- This is a wonderful right hand drive 2000 GT Veloce with its three owner history and low mileage. Expertly restored a few years ago by a well regarded Alfa Romeo specialist restorer (and finished in its original colour) the car is in excellent condition, with the exterior being complemented by its wonderful and rare cloth seated interior. Cars like this that have so many positives towards them rarely come to the market.