1975 Alfa Romeo Spider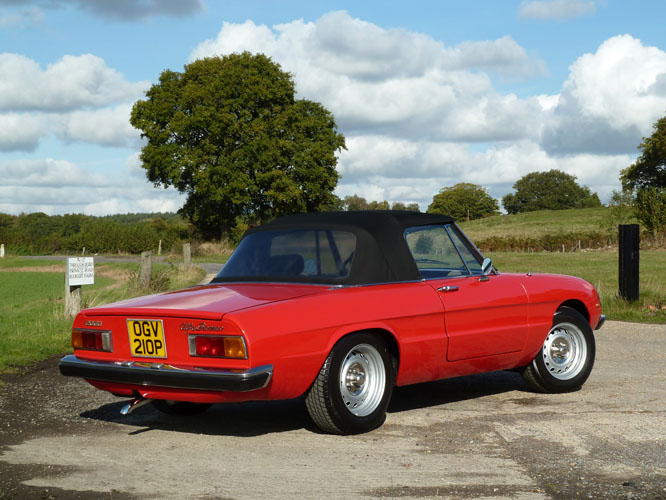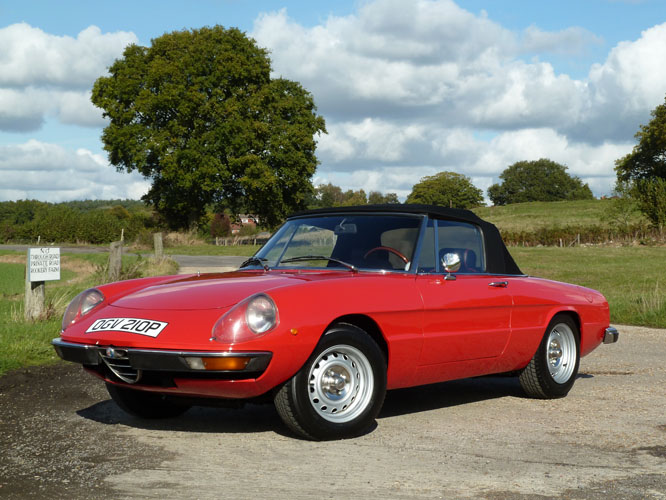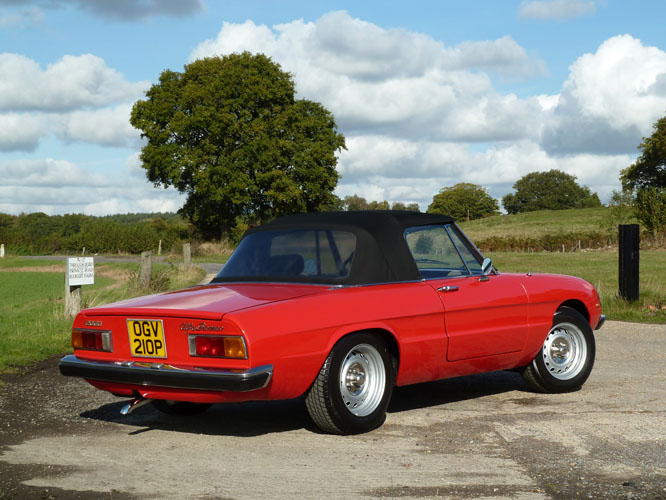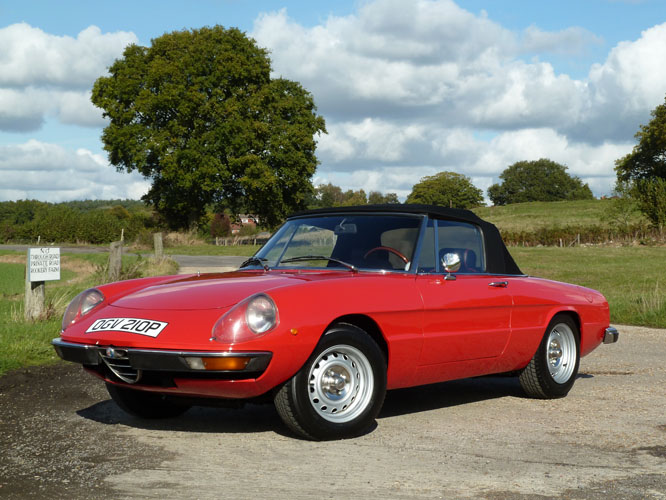 1975 Alfa Romeo Spider
Engine: 1962cc twin-cam four cylinder
Transmission: 5 Speed Manual
Year: 1975
Registration: OGV 210P
Mileage:
Exterior Colour: Alfa red
Interior colour and material: Black leather
VIEWING BY APPOINTMENT ONLY PLEASE.
- Manufactured on July 7th 1975 and sold by Alfa Romeo to their dealer in Brescia, Italy on January 20th 1976.
- Originally fitted by the factory with a 1290cc engine, this car has benefitted enormously by having a desirable 1962cc engine fitted, which is believed to have occurred in the 1980's prior to the car's arrival in England.
- We purchased this Spider May 2011 from a lady in Shropshire, who had owned the car for 24 years.
- The lady had purchased the Spider in June 1987 after it had been imported into England from Italy in late 1986 and first registered here in January 1987. She purchased the car specifically to tour around Europe with a friend after leaving university with the idea of selling it upon her return. After an enormous road trip visiting most European countries, she returned to England having fallen in love with an Italian (the car!) and continued to keep it for the following 24 years until we purchased it from her. Alfa Romeo cars were very much in the family blood with her brother owning a couple of them.
- We then sold the Spider in September 2011 to a former director of the Alfa Romeo Owners Club who, due to an unexpected change of circumstances, no longer required the car and sold it back to us after covering only just over 300 miles.
- After selling the car to the previous owner we fitted an Alfaholics fast road suspension kit along with several other improvements and works. It is photographed here with the suspension kit fitted.
- The car is fitted with a lovely black leather interior with red seat piping and red carpets.
- The condition of the bodywork, interior, and roof are all very good and the car drives superbly.