1976 Alfa Romeo 2000 Spider Veloce RHD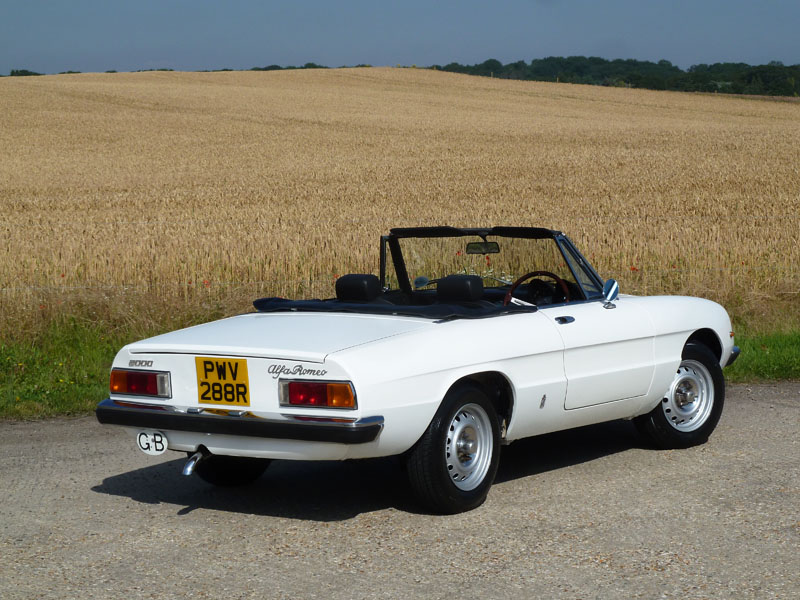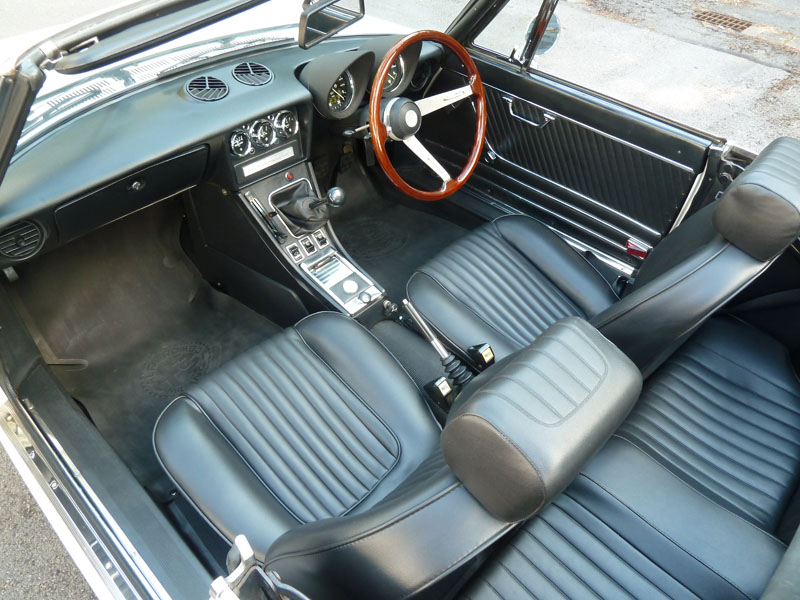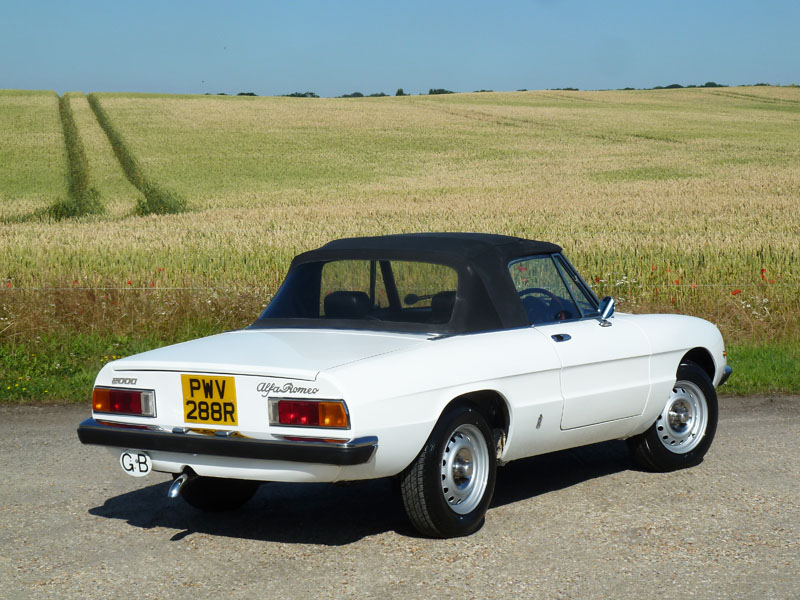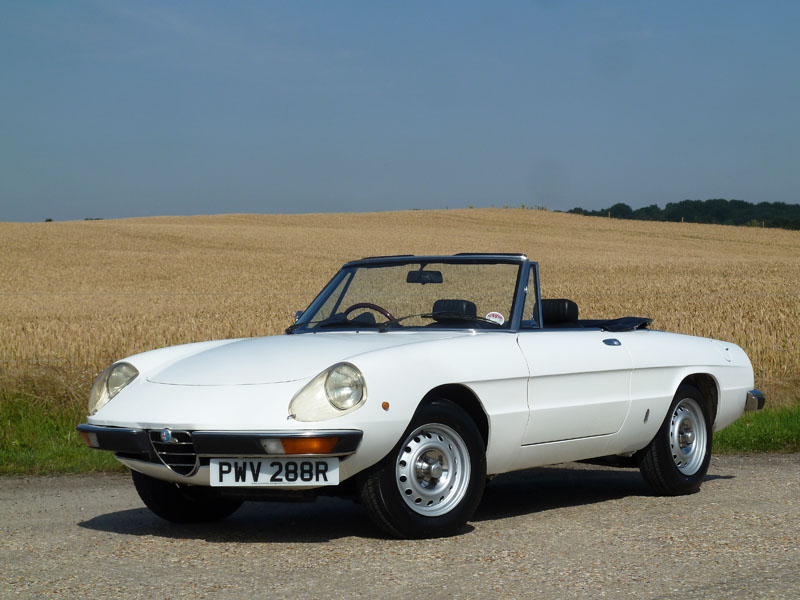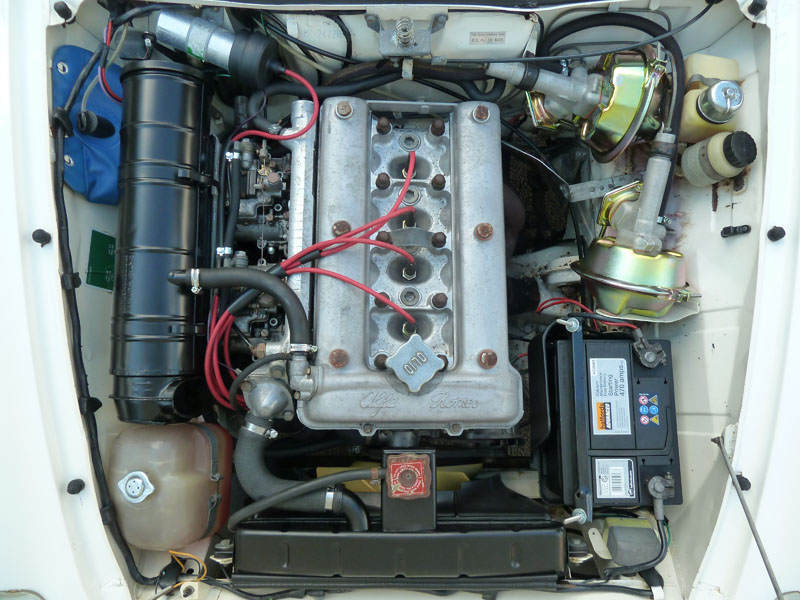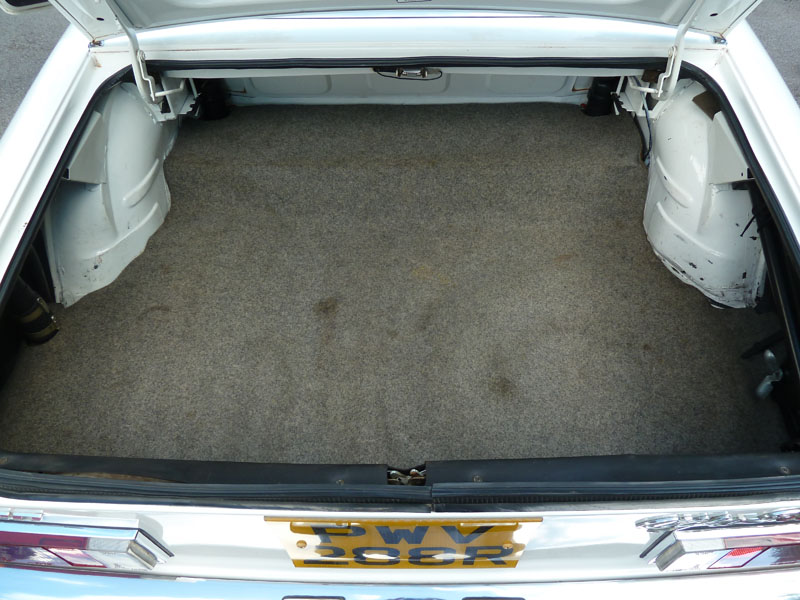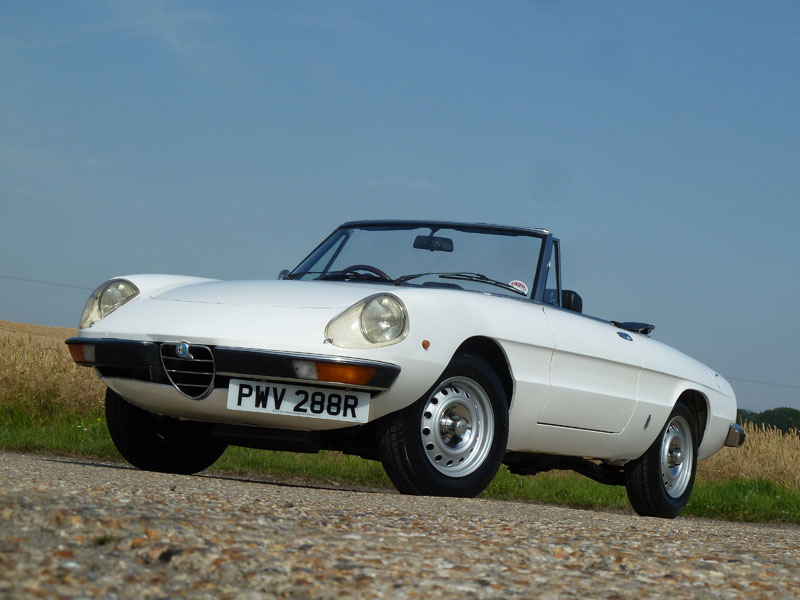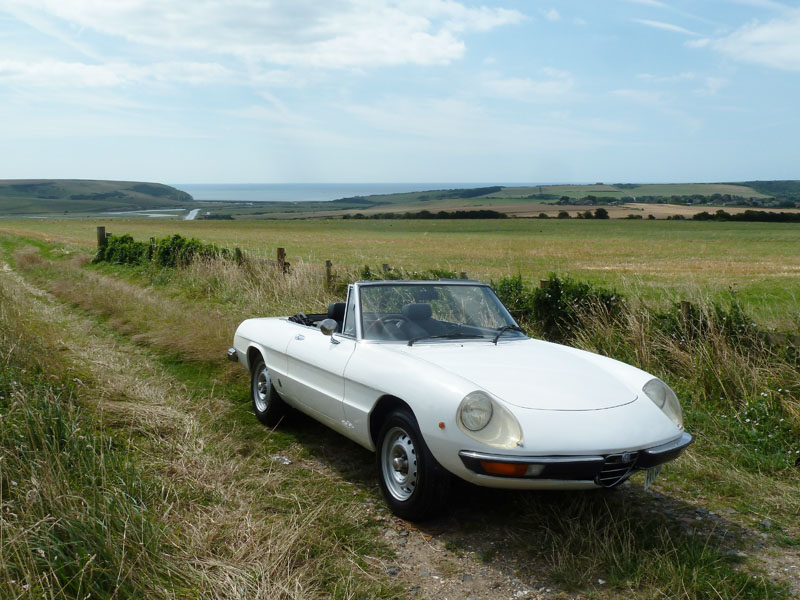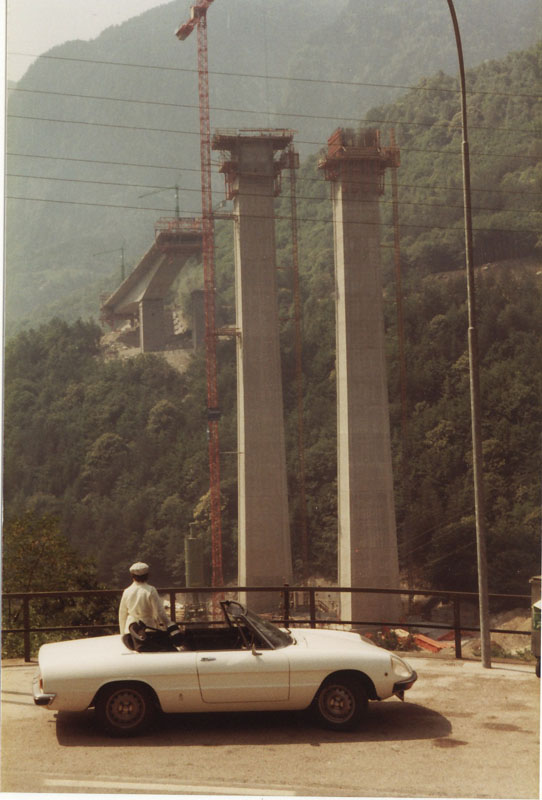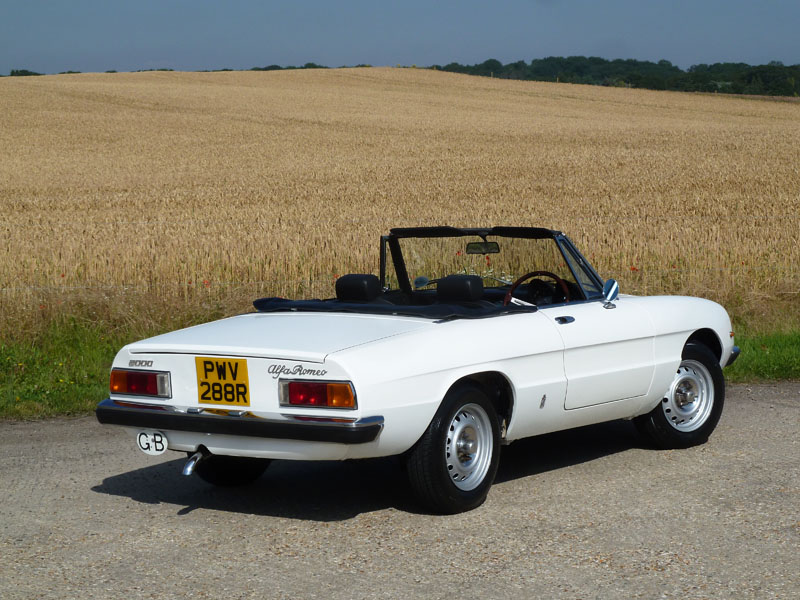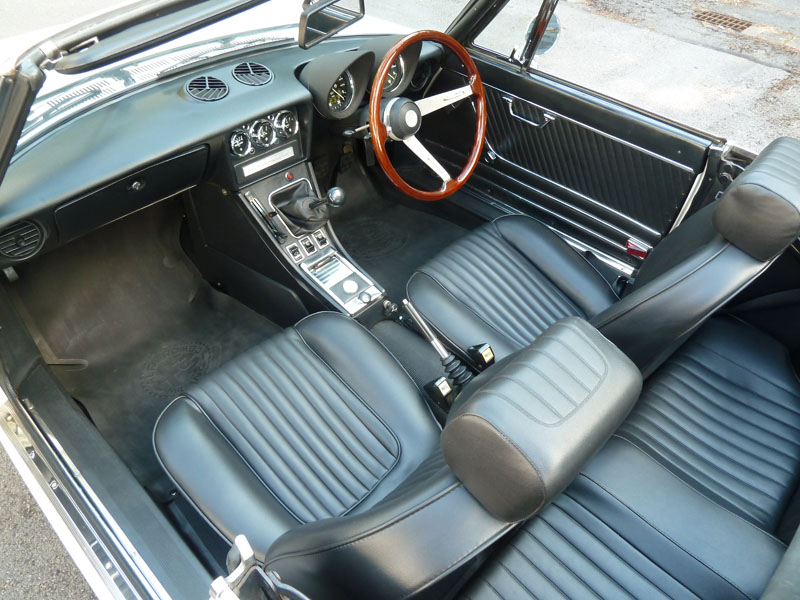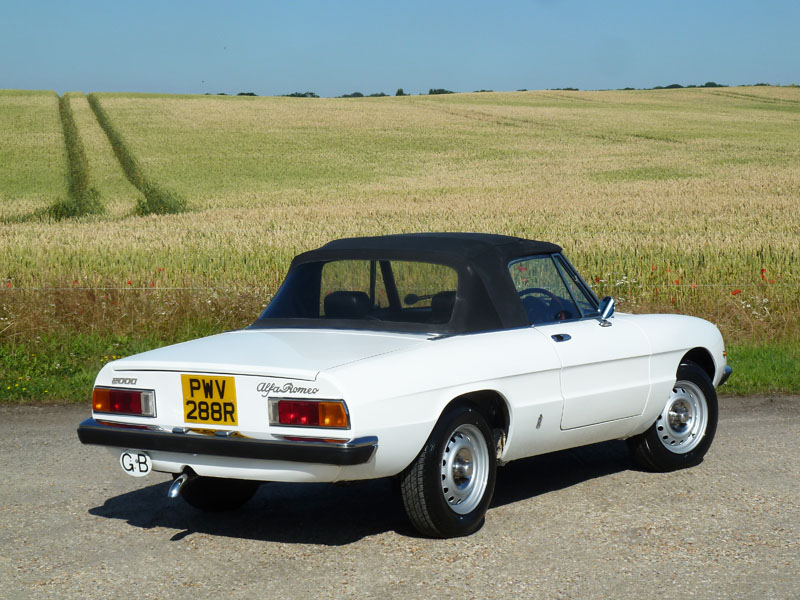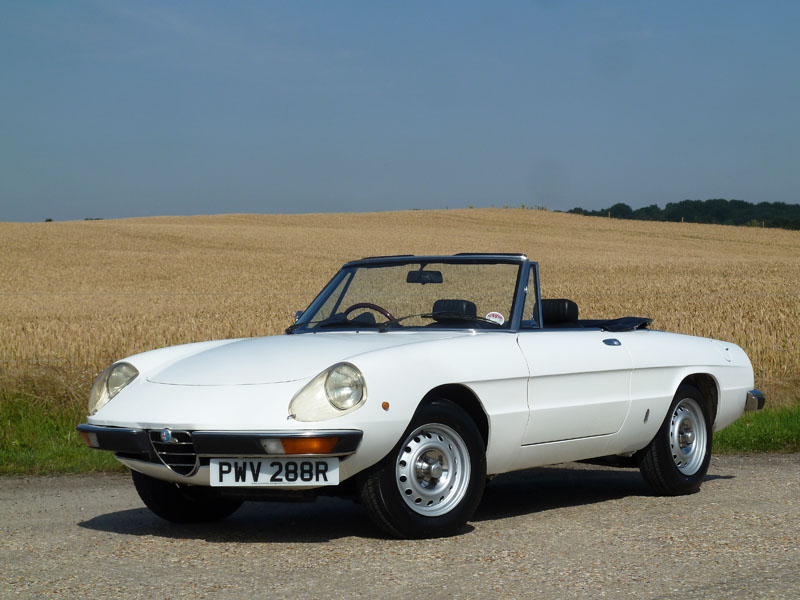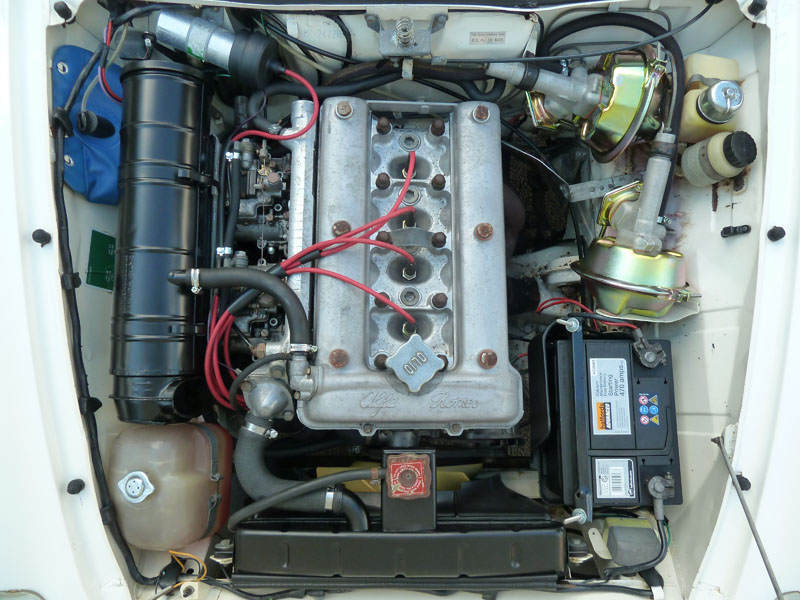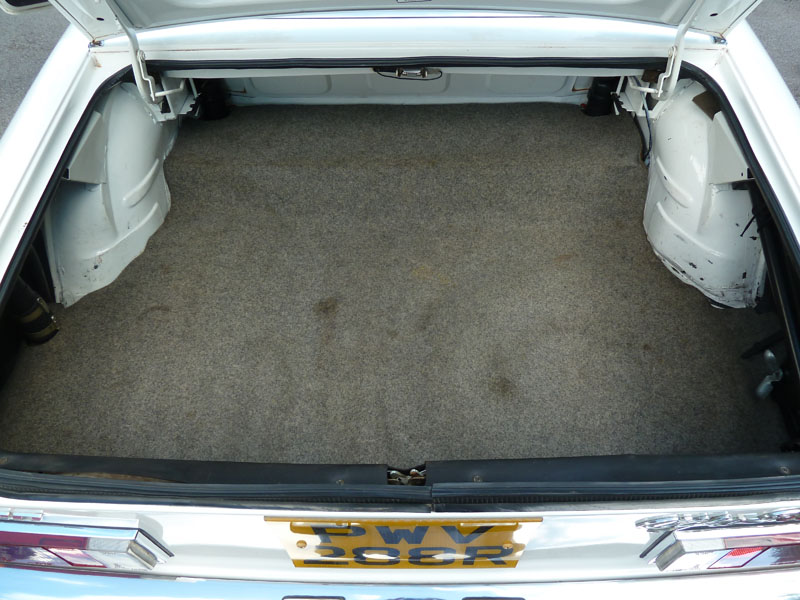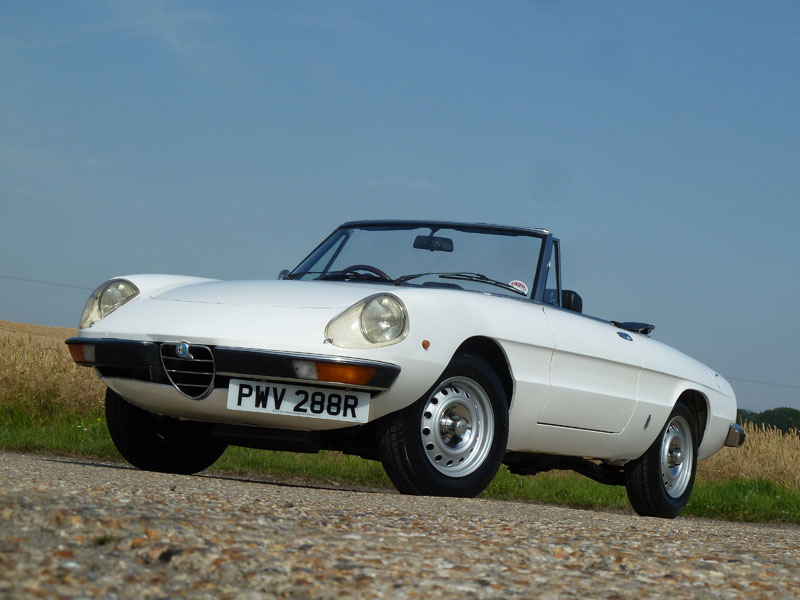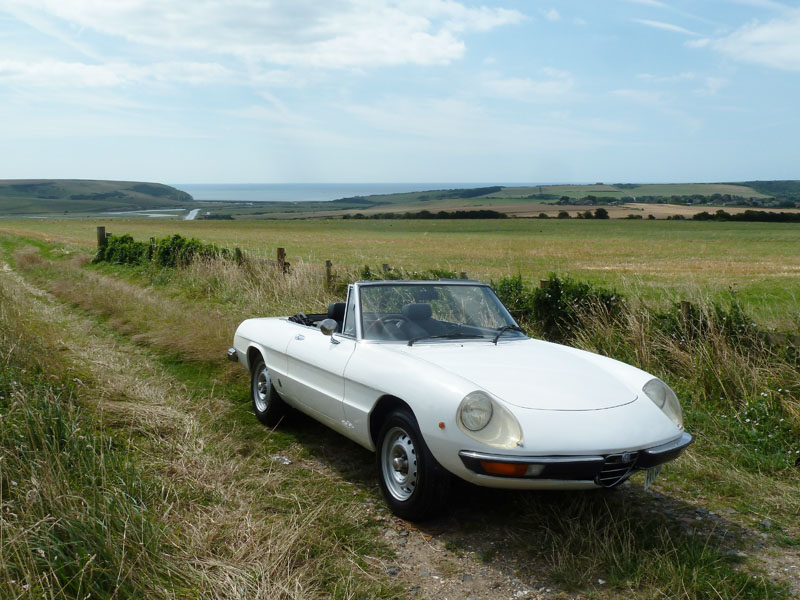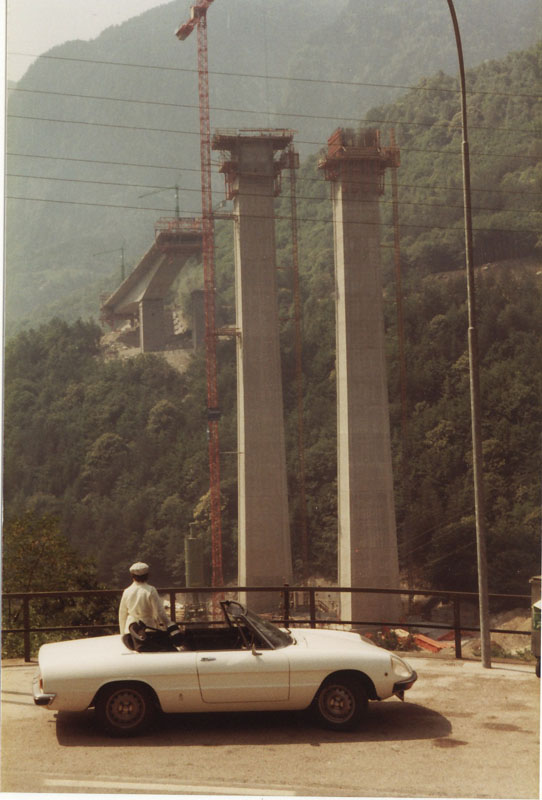 1976 Alfa Romeo 2000 Spider Veloce RHD
Engine: 1962cc twin-cam four cylinder
Transmission: 5 Speed Manual
Year: 1976
Registration: PWV 288R
Mileage: 47,000
Exterior Colour: Farina white
Interior colour and material: Black vinyl
VIEWING BY APPOINTMENT ONLY PLEASE.
- According to the Alfa Romeo Museum Archives this 2000 Spider Veloce was manufactured on September 29th 1976 and was invoiced by the factory on the same day to Alfa Romeo England. It was first registered for road use in England on December 10th 1976.
- The large history folder on this wonderful Spider commences with the original typed invoice (as well as the handwritten order by salesman Michael Howard) from Alfa Romeo, Lancia, and BMW dealer Alford and Alder (Brighton) Limited, stating that the car was purchased new by a Mr Kenneth Allen of Alfriston, East Sussex, on December 10th 1976. The price including all taxes, seat belts, and other charges, was £4,327.90.
- In July 2014 we telephoned Mr Allen and had several wonderful conversations with him, which eventually resulted in us taking the Spider to his home where we reunited him and his Wife with the car. It was a wonderful and rather emotional occasion, and Mr Allen kindly gave us some photographs of the Spider that he had taken while touring the Alps in France and Switzerland within the car's first two or three years of its life.
- The Spider was purchased to replace a white Sunbeam Alpine (registration CPJ 968B) that he had also purchased new. However, he could not bear to part with the Alpine upon the Spiders arrival and the two cars shared his double garage, which must have looked rather smart with their two white noses poking out into the Sussex sunshine.
- As the Alpine had been Mr Allen's daily commuting car, the Spider took up the baton of those duties, but it was always garaged when not in use. It is clear from the MOT certificates on file that Mr Allen enjoyed driving his Spider during the early years of his ownership, as the first MOT certificate on file from August 1985 records the odometer as showing just 33,800 miles. There is almost a complete set of MOT certificates (one is missing) from the 1985 certificate through to the February 1997 (38,700 miles) certificate which show that just a few hundred miles a year were covered.
- Although we fortunately have the MOT certificates on file, there are no maintenance invoices as Mr Allen carried out all of the maintenance on the Spider himself using the workshop pit that he had in his garage. Apparently the Spider never required any significant repairs and it never caused him any trouble.
- The lack of annual mileage during the later years of Mr Allen's ownership were due in part to his retirement, but also the purchase of a new Peugeot saloon car in 1988. Eventually Mr Allen decided to sell the Spider and he advertised it in the Alfa Romeo Owners Club magazine. The advertisement was responded to in March 1997 by a Gentleman from Winchmore Hill, London, N21, and after a deal had been agreed, Mr Allen delivered the car to the purchaser's home. He told us that he wanted to arrive outside the Gentleman's home with the roof down, but after getting most of the way from Sussex to London, he became too cold in the March weather and had to raise the roof for the last few miles.
- The Gentleman proceeded to use the car at a similar rate to Mr Allen as just a few hundred miles show as being covered on the complete set of MOT certificates that he thankfully retained during his ownership.
- In May 2001 (when 40,600 miles were recorded) the engine started to run badly so the car was sent to a well established Alfa Romeo specialist in London NW11 were the engine was stripped and re-built (with new pistons and liners). A new clutch was sensibly fitted during the re-assembly, however, the engine ran in the same poorly state after the rebuild as it had done before. After all of that work, a fault with one of the Solex carburettors was found to be the cause of the rough running, something that some replacement Dellorto carburettors soon remedied.
- In around 2006 the Gentleman's son took over the enjoyment and accommodation of the Spider although it remained registered in the Fathers name.
- Eventually family demands meant the Spider needed to be sold and in June 2014 we were fortunately able to purchase it from the son who lives in Harpenden, Hertfordshire. The odometer recorded just 46,400 miles at that time.
- A special car warranted for special care, so we have recently spent nearly £4,800 on re-commission works, which included a complete vehicle fluid change (all oils, brake fluid, and coolant), two new brake servos, new front brake discs and pads, new front wheel bearings, four new correct sized tyres, as well as several other mechanical repairs. We also decided to protect the completely original and un-welded floor from the elements so had it cleaned, prepared, and under sealed.
- This is a very rare example of a relatively plentiful classic Alfa Romeo, in that it has never been harmed by the MOT bodges that so many of these lovely cars have been inflicted with over the years. We sadly very rarely get 105 series Spiders passing through our showroom simply because the quality of most of them is not good enough. This car is a very rare find and if you value correctness and originality to the extent that we do, then you will appreciate this car's rare qualities. Look at others first and then you will realise how wonderful this car is, even if it's mostly original paintwork and original folding roof are showing their age in a few places. Its large history folder containing the original sales brochure, hand book, and service book, as well as having had just two recorded owners from new must also be taken into very careful consideration.