1990 Alfa Romeo Spider 2.0 Series 4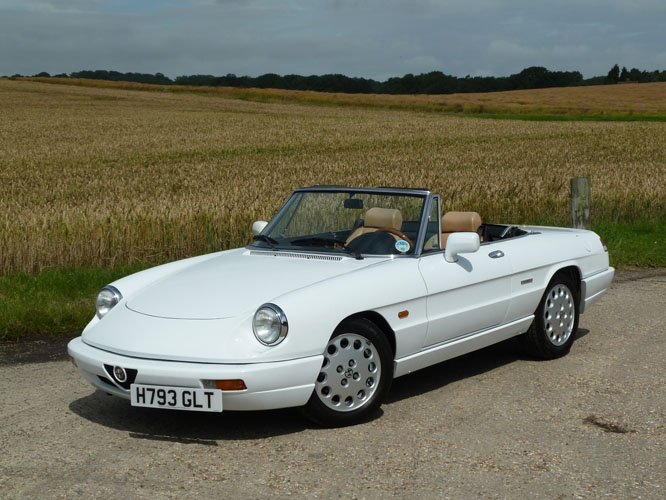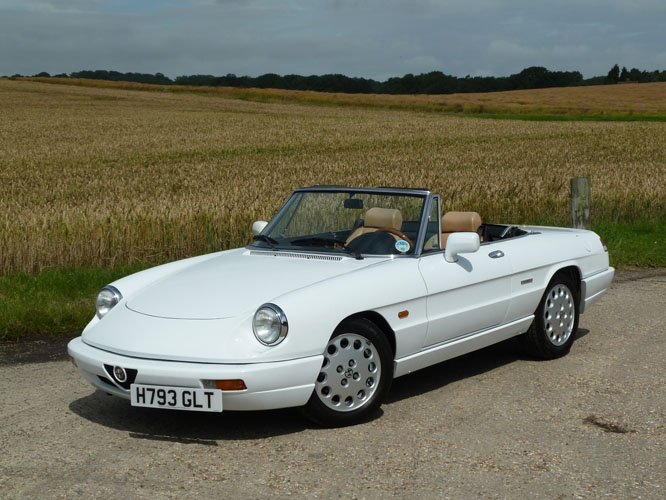 1990 Alfa Romeo Spider 2.0 Series 4
Engine: 1962cc twin-cam four cylinder
Transmission: 5 Speed Manual
Year: 1990
Registration: H793 GLT
Mileage: 55,500
Exterior Colour: Cold white
Interior colour and material: Tan vinyl / alcantara
VIEWING BY APPOINTMENT ONLY PLEASE.
- This Spider is an original English supplied 2.0 version that was sold new by a dealer in London.
- Manufactured on October 25th 1990 and first registered in England on May 23rd 1991.
- The car remained with its original owner until his recent passing. It was then acquired by his Grand Daughter and her partner but not being suitable for them or having the weather to enjoy it (!), they contacted us and we purchased the car directly from them.
- This is a superb example of a fabulous model of car, being of a classic design but with the convenient modern comforts of power steering, brakes, windows, and its original factory supplied hard top.
- Clearly very well cared for by its late original owner.
- Nardi wood-rim steering wheel and gear knob.
- 15" Alloy wheels.
- Power steering.
- Electric windows and mirrors.