1990 Alfa Romeo Spider 2.0 Series 4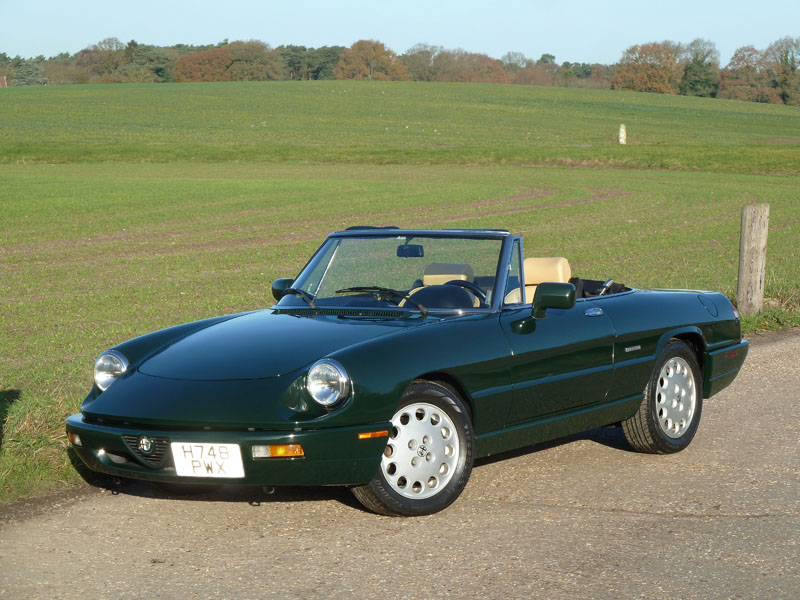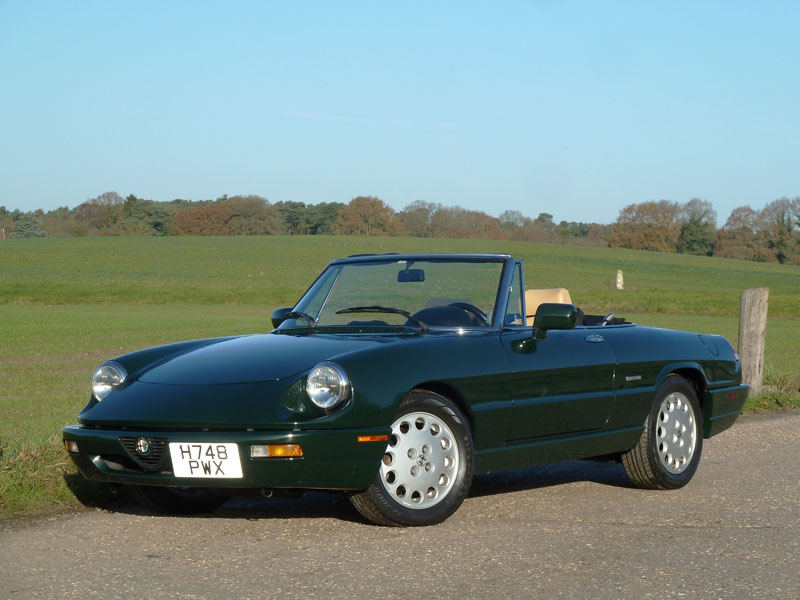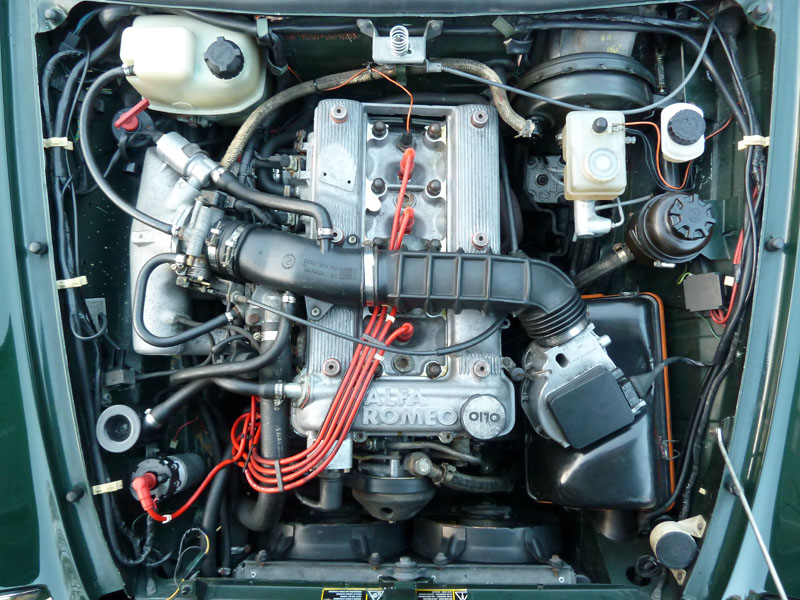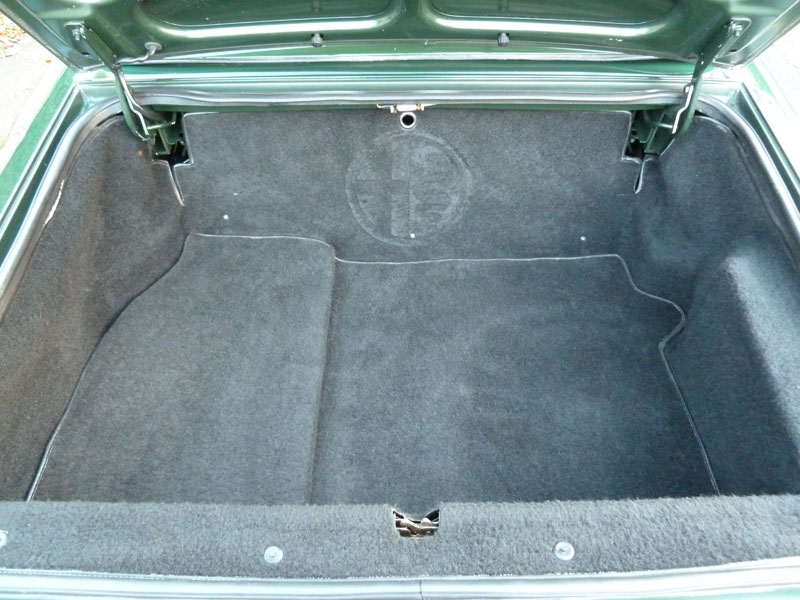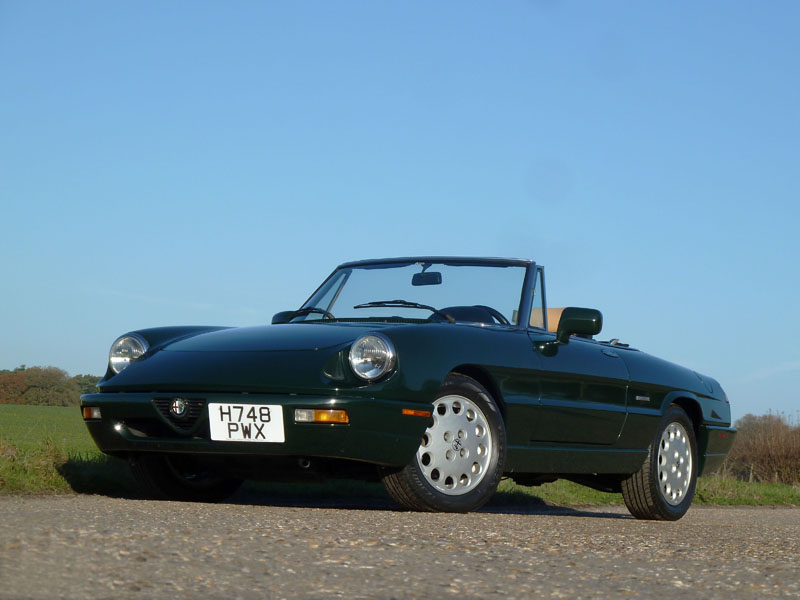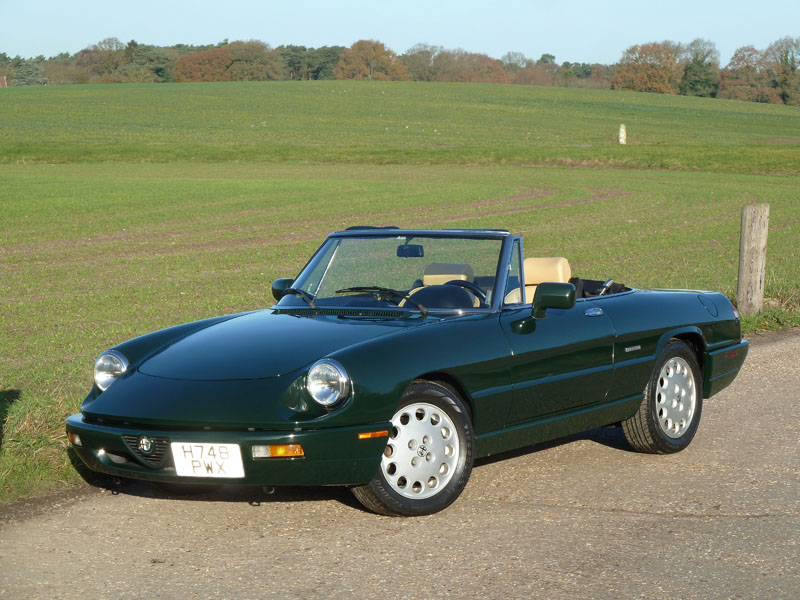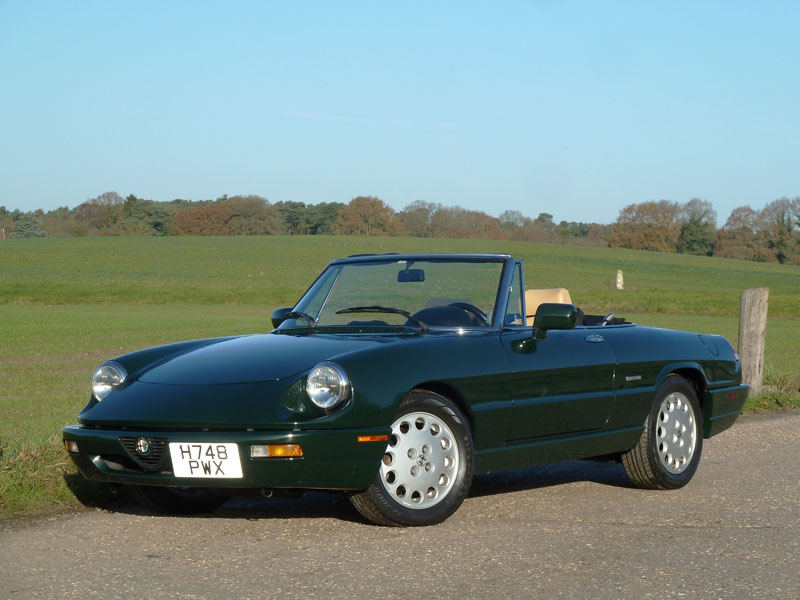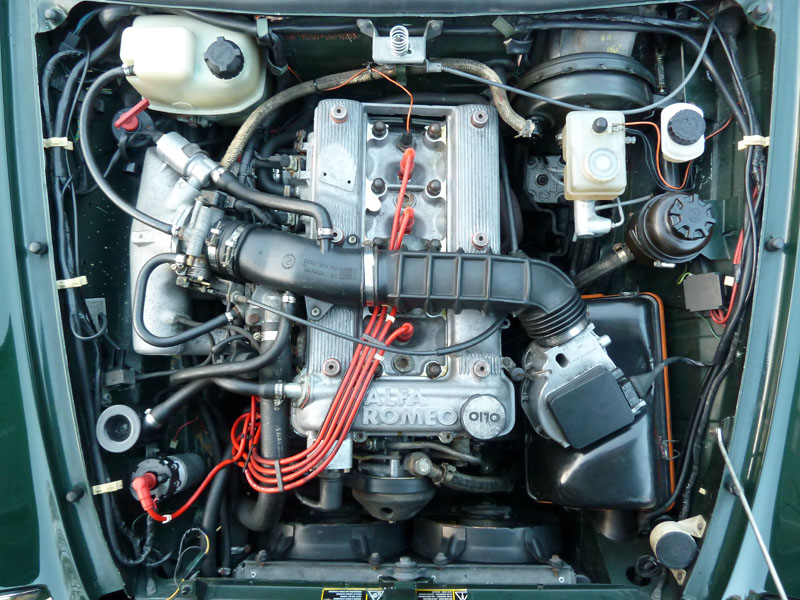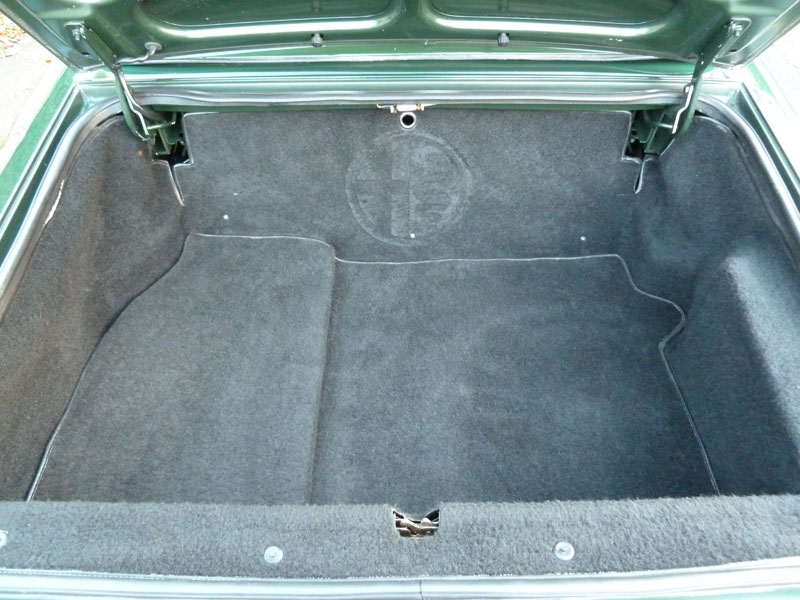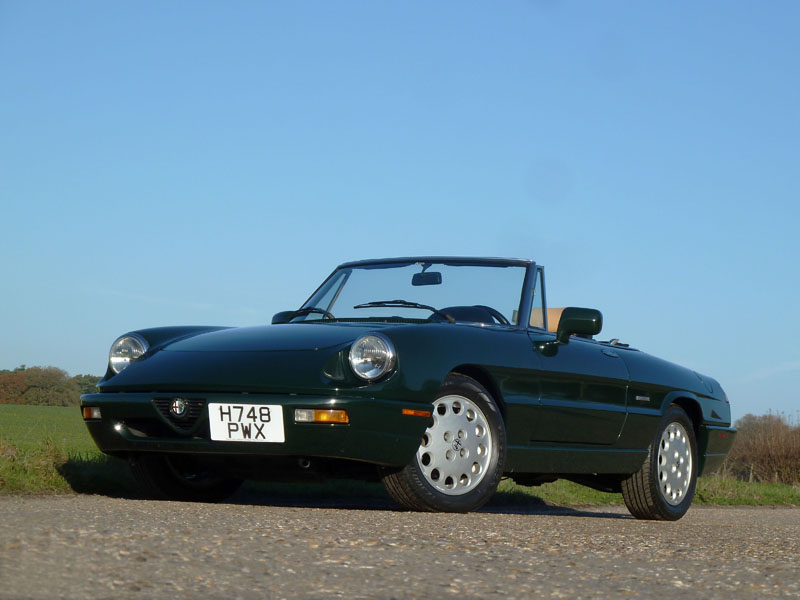 1990 Alfa Romeo Spider 2.0 Series 4
Engine: 1962cc twin-cam four cylinder
Transmission: 5 Speed Manual
Year: 1990
Registration: H748 PWX
Mileage: 56,000
Exterior Colour: English green
Interior colour and material: Tan vinyl and alcantara
VIEWING BY APPOINTMENT ONLY PLEASE.

- According to the Alfa Romeo Museum archives this Spider was manufactured on December 14th 1990 and was sold and first registered in Japan on March 29th 1991. It remained there until it was imported into England in the summer of 2013.
- We acquired this Spider Series 4 in July 2013 from a dealer colleague in London. We had desired a Spider S4 in this colour combination with air conditioning for some years and were delighted to find one so close to home as we had expected to have to travel to America to obtain one as it is very rare to find one in Europe with air conditioning. The Spider was sadly sold in March 2015 due to a loss of its storage space.
- This is a very rare car to find in England as it is a Spider 2.0 Series 4 with factory fitted air conditioning. This desirable option makes the Spider a fantastic touring car, allowing you to cruise down the French Autoroutes towards Cannes or Portofino with the top raised and the air conditioning keeping you, and most importantly, your passenger comfortable and happy, without a hair being blown out of place! And when you arrive at your seaside destination the power steering will make the final section of your long journey so much easier.
- Having lived in Japan all of its life, the condition of this Spider makes it one of the finest we have ever seen, especially underneath. With over £5,000 recently spent by us including new seat covers and a thorough service by a leading Alfa Romeo specialist, this Spider is ready to be enjoyed.