1991 Alfa Romeo Spider 2.0 Series 4 RHD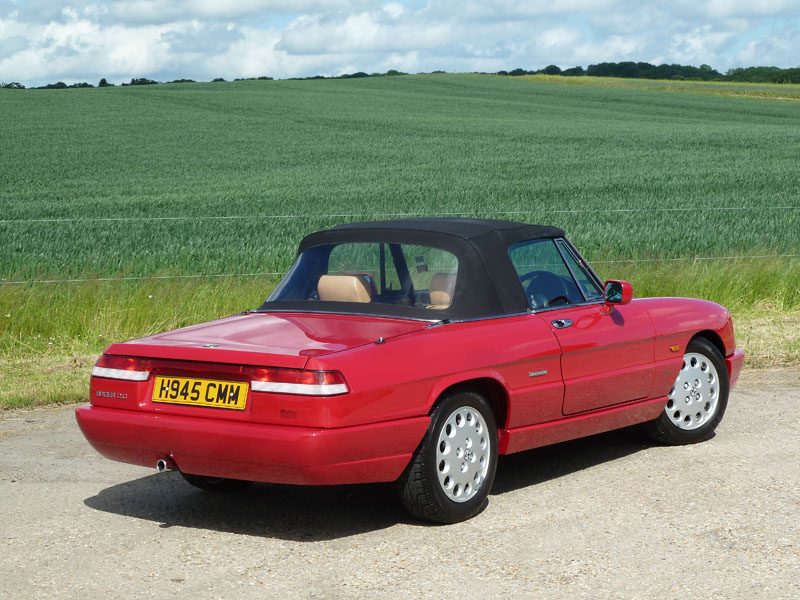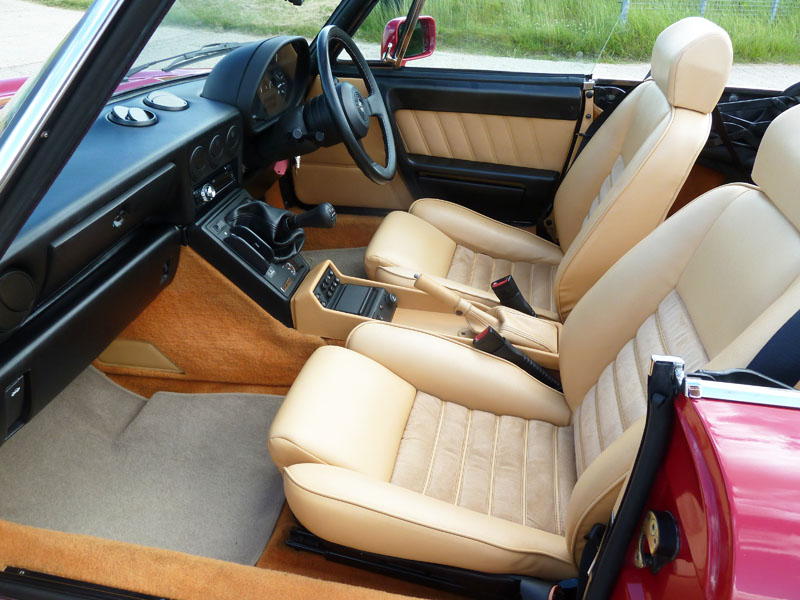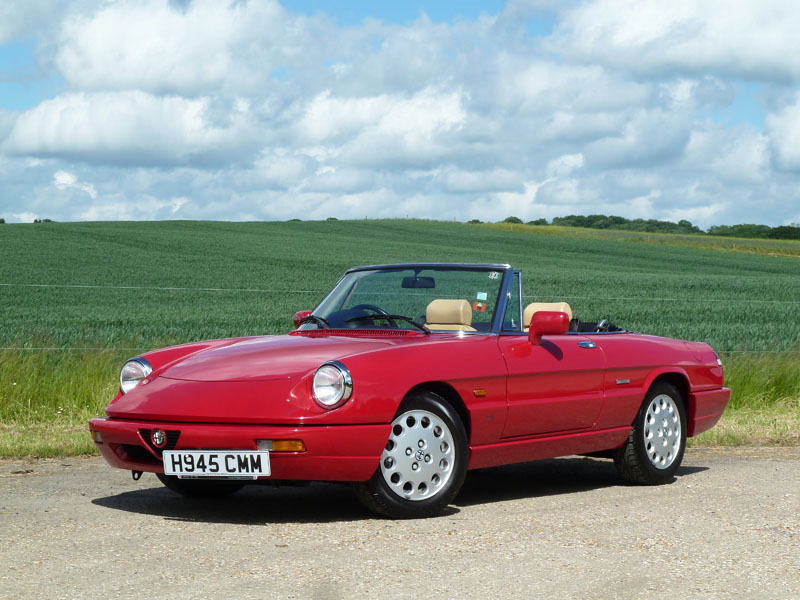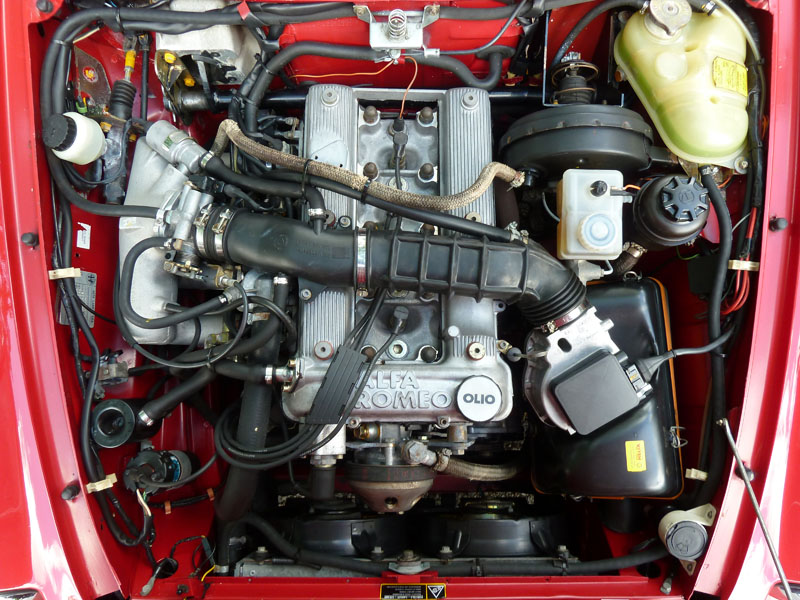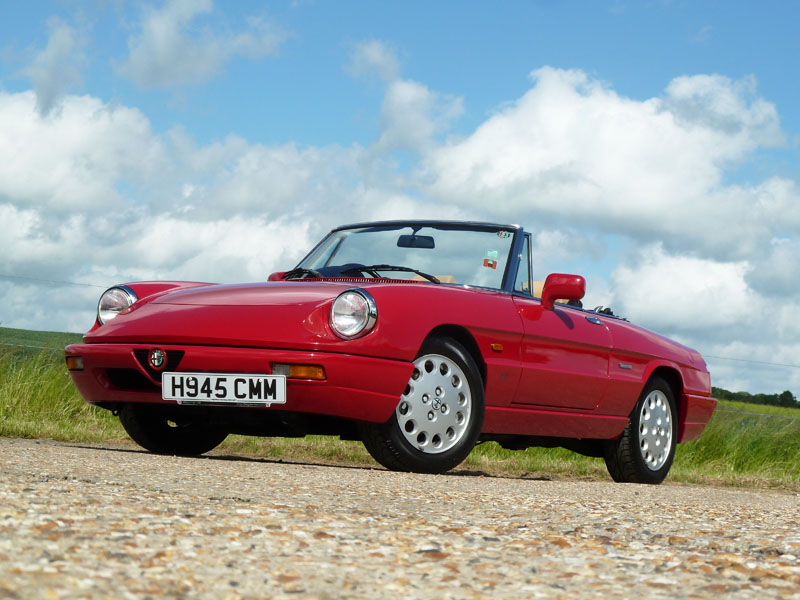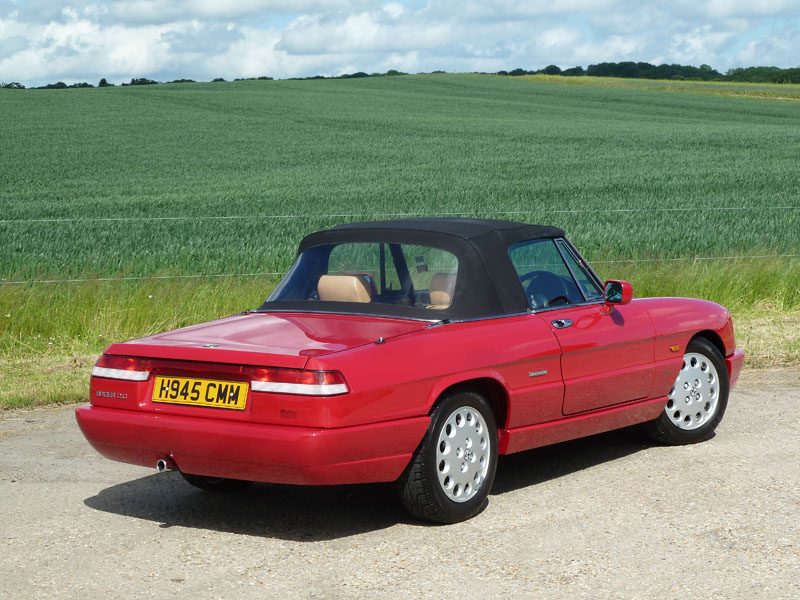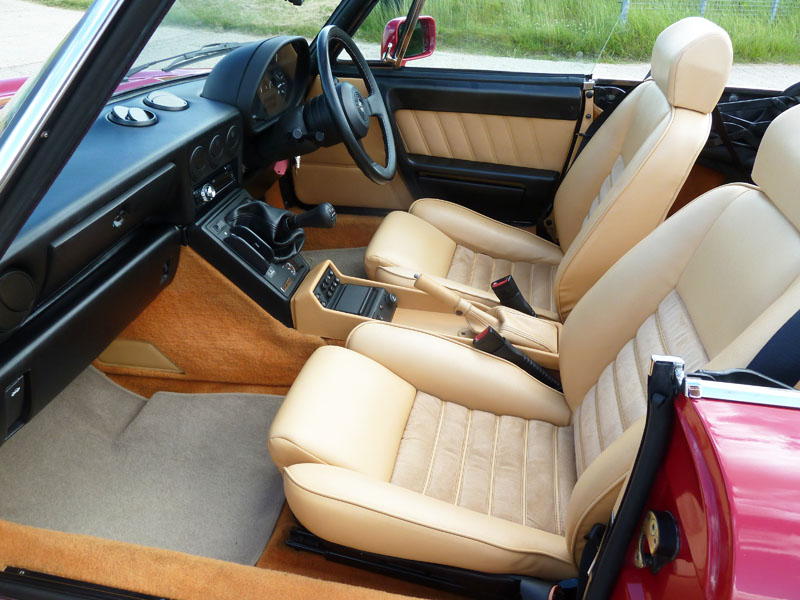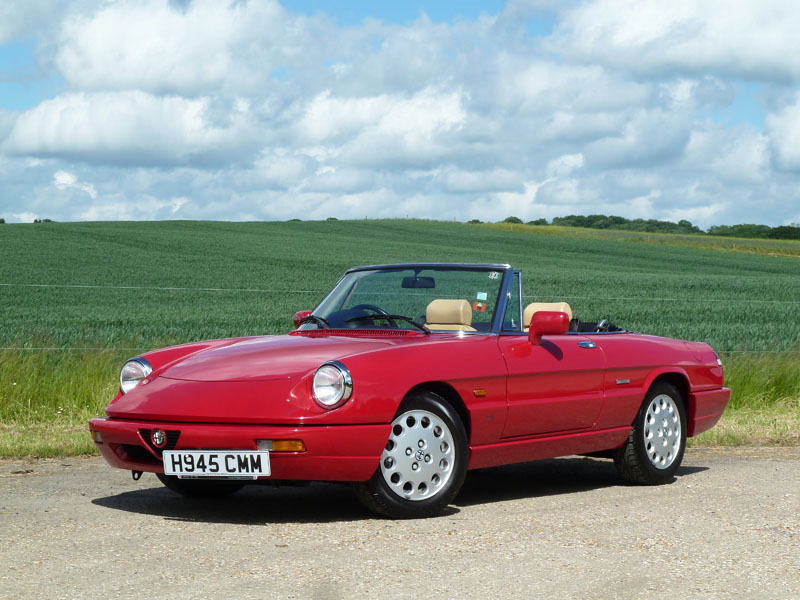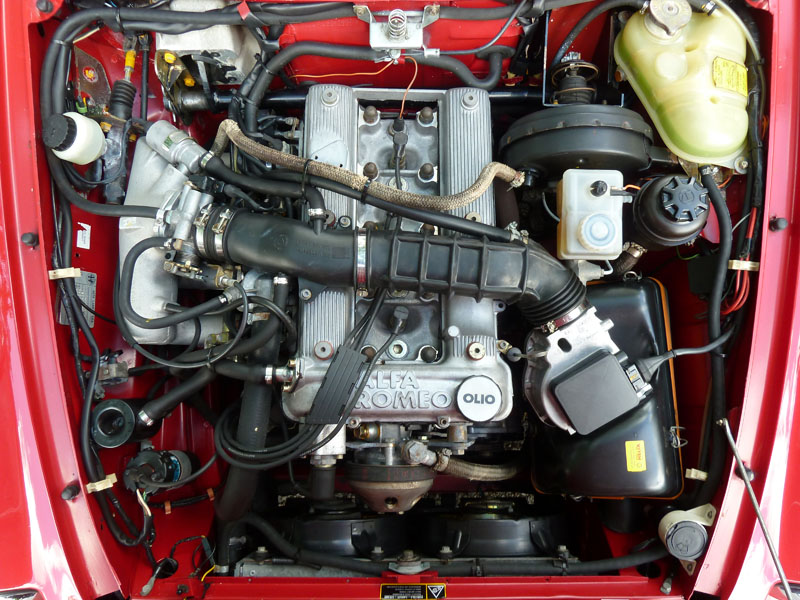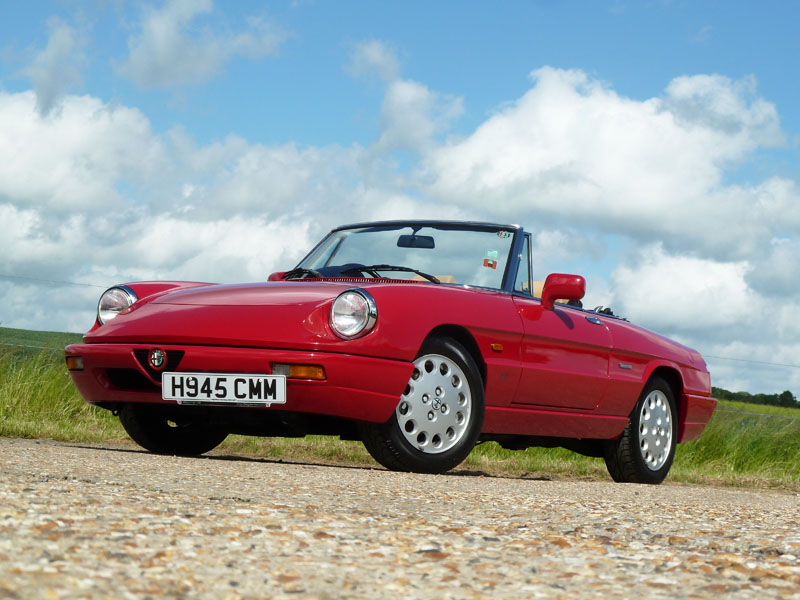 1991 Alfa Romeo Spider 2.0 Series 4 RHD
Engine: 1962cc twin-cam four cylinder
Transmission: 5 Speed Manual
Year: 1991
Registration: H945 CMM
Mileage: 33,000 miles
Exterior Colour: Alfa red
Interior colour and material: Tan alcantara and vinyl
VIEWING BY APPOINTMENT ONLY PLEASE.
- According to the Alfa Romeo Museum Archives this Spider was manufactured on February 26th 1991 and sold new in England on June 18th 1991 featuring the Alfa Romeo GB authorised right hand drive conversion by Seaking Automotive.
- This superb forth series Spider was sold new by the Alfa Romeo authorised dealership Romford Market Garage of Romford, Essex. It was first registered as a new car in England by Romford Market Garage on June 18th 1991 when it was purchased by a Mr N Lewis of Radley Green, near Chelmsford, Essex. According to the original sales invoice that we have in the large history folder for this car, Mr Lewis chose the £2,110 Alfa Romeo GB authorised right hand drive steering conversion that was carried out by Seaking Automotive.
- Mr Lewis was to retain his cherished Spider for the next eleven years, during which time his wife had the car regularly serviced by both Romford Market Garage and HWS of Westcliff-on-Sea, another Alfa Romeo authorised dealer (invoices on file). The recorded mileage at the first service in June 1992 was just 1,712 kilometres (1,063 miles).
- According to a sales invoice from a dealer in Leigh-on-Sea in Essex, the car was purchased in September 2002 by a Jason Carey, also of Leigh-on-Sea. The odometer recorded just 9,458 kilometres at this time, which equates to just 5,876 miles.
- Mr Carey clearly enjoyed driving his Spider as when it was acquired in September 2005 by a Mr Chris Duckworth, the mileage was recorded as being 17,307 miles. Mr Duckworth lived just north of Blackburn in Lancashire and acquired the car from a dealer in Stockport, Cheshire.
- Mr Duckworth was clearly an enthusiast as he joined the Alfa Romeo Owners Club immediately after purchasing the car and remained a member throughout his three-and-a-half year ownership. During this time he had the Spider maintained by the much respected Alfa Romeo specialist Ferdi's Garage of Lytham St. Anne's, Lancashire.
- In February 2009 the Spider returned to Stockport when it was acquired by a Mr Wayne Hadfield. We are unsure of the recorded mileage at this time but with the October 2008 MOT certificate recording 39,756 kilometres (24,703 miles) and the March 2010 certificate recording 42,975 kilometres (26,703 miles) we expect the mileage was around 25,000 miles.
- In early 2014 the Spider was sold by an Italian car specialist in Stockport to a Gentleman from Ullapool, Scotland. Sadly the Gentleman's ownership was not the dream he had envisaged, as being 6 foot 4 inches tall he realised during his lengthy drive back home that his height (more long in the leg than long in the body) meant that he could not get his legs to be comfortable. Due to this he sold the car to us and we flew up to Inverness, met him at the airport, and drove the 640 miles back to Newbury.
- This is a superbly original Spider S4 with its original hard top and an excellent history file. It even has its original soft top. Sadly many of these cars were used as daily transport in their early years which resulted in them suffering greatly in their later years, and with their relatively low value they didn't receive the maintenance and care that they needed and deserved. This is certainly NOT one of those cars, and if you have looked at a few S4's and been disappointed, then this is the car you should acquire. It is a rare find among S4's, and one that we have had the pleasure of experiencing a very extended road-test to make sure that it is fit and healthy for its next (hopefully shorter!) owner.