1993 Alfa Romeo Spider 2.0 Series 4 RHD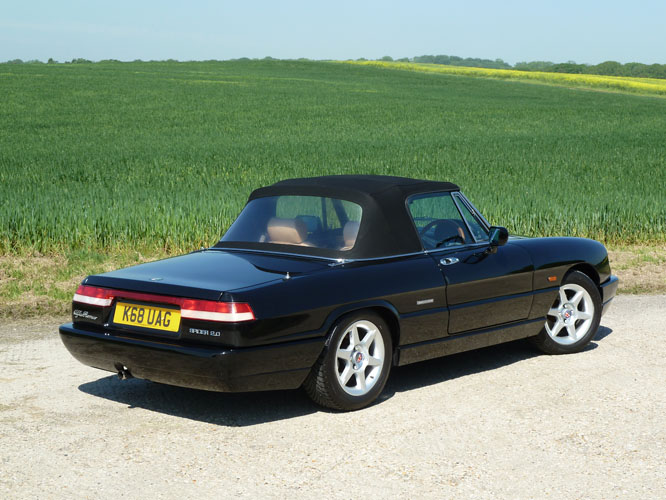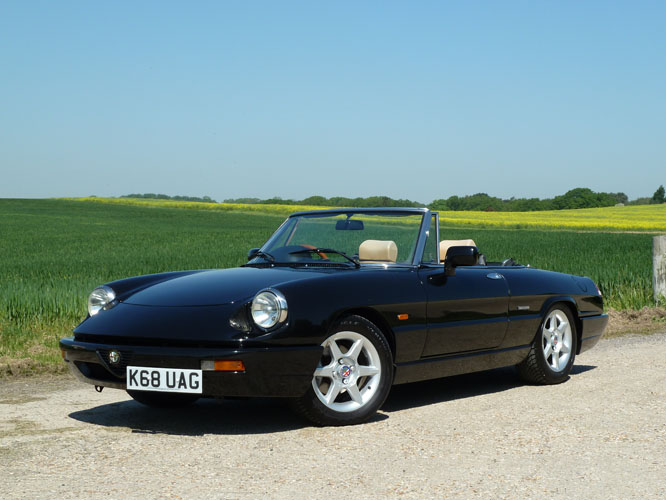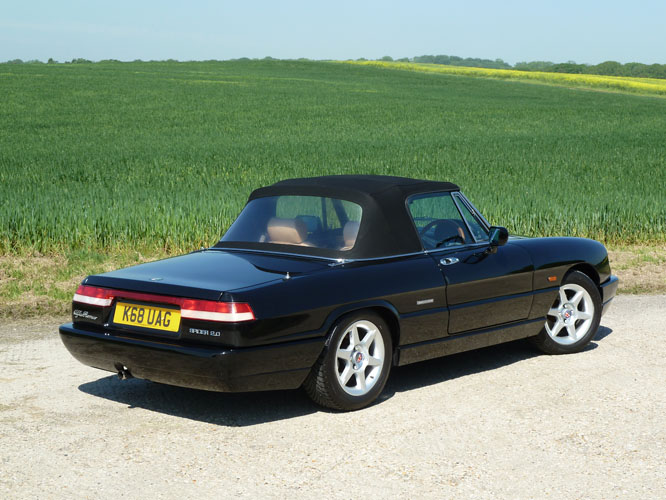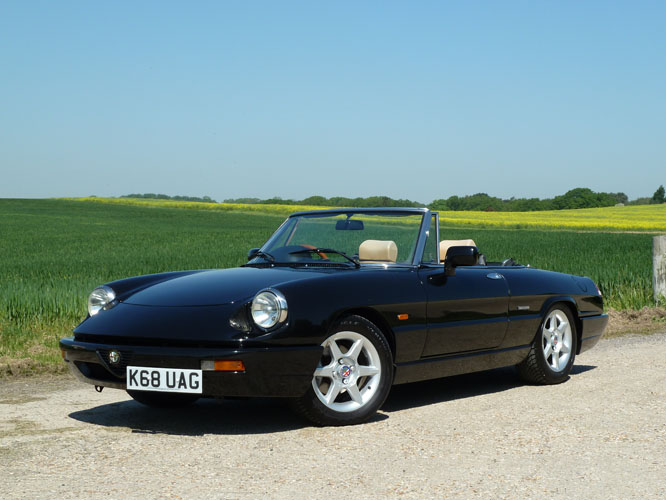 1993 Alfa Romeo Spider 2.0 Series 4 RHD
Engine: 1962cc twin-cam four cylinder
Transmission: 5 Speed Manual
Year: 1993
Registration: K68 UAG
Mileage:
Exterior Colour: Black
Interior colour and material: Tan vinyl / alcantara
VIEWING BY APPOINTMENT ONLY PLEASE.
- Manufactured on February 3rd 1993 and sold new in Bielefeld in Germany on April 29th 1993.
- Imported into England in early 1999.
- Believed to have been converted to right hand drive steering (the Spider Series 4 was never made by the factory with right hand drive) in early 2001.
- Acquired by the previous owner in November 2006 who is a long standing Alfa Romeo owner and friend of our garage. We have maintained the car for him since then.
- An Alfaholics Fast-Road suspension kit was fitted by us in March 2007 along with other works making the car handle superbly and greatly improving the ride quality.
- Recently sold by the previous owner directly to us due to lack of use.
- Although we cannot guarantee the exact mileage that this car has covered due to a change of speedometer from kilometers to miles when the steering was changed from left to right, based on the comprehensive service history file we believe it to be approximately 70,000 miles.
- Power steering.
- 15" Zender alloy wheels.
- Electric windows.
- Electric door mirrors.