1975 Alfa Romeo GT 1600 Junior Corsa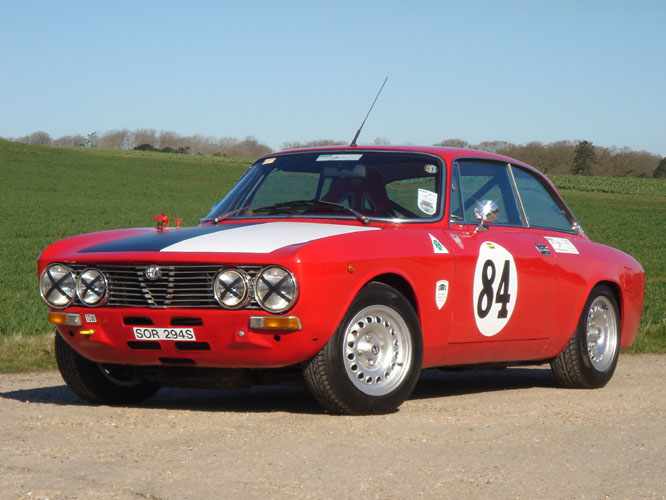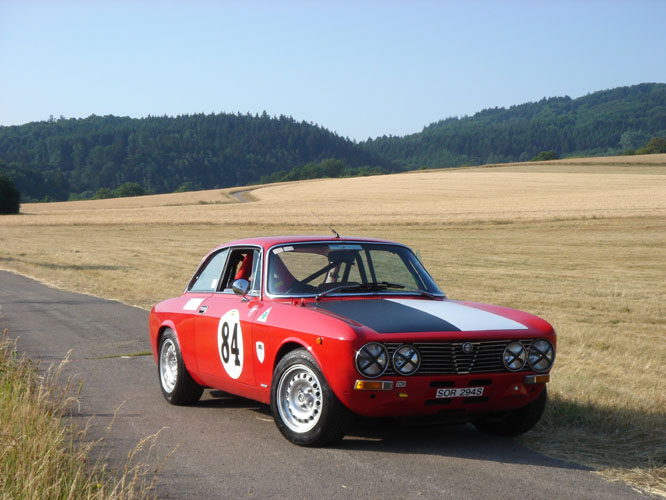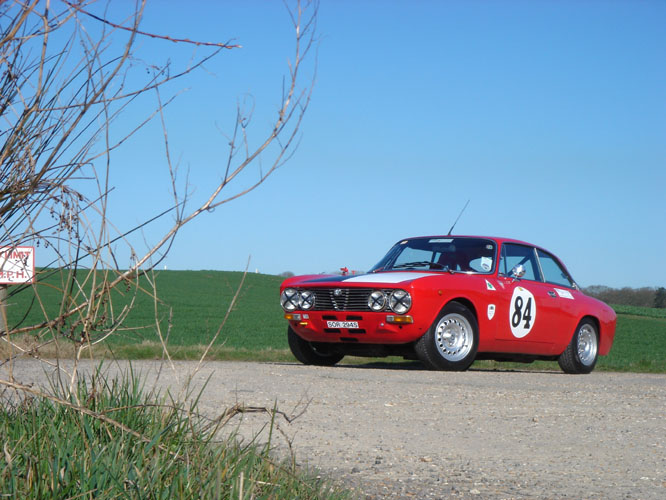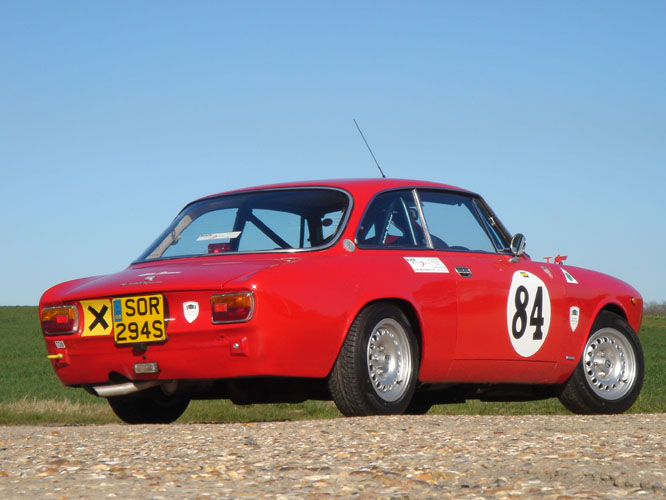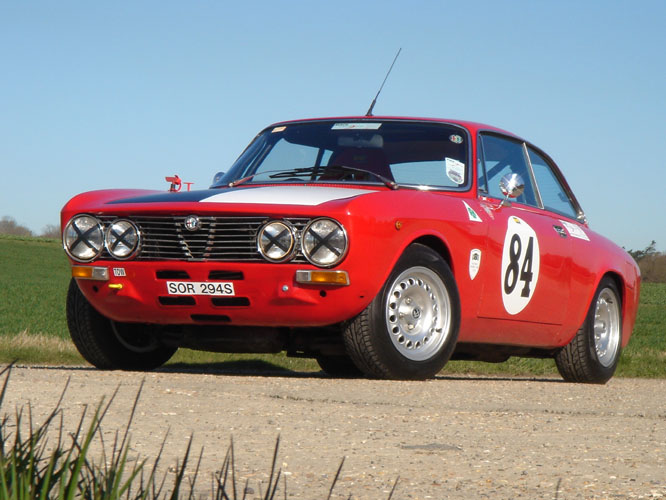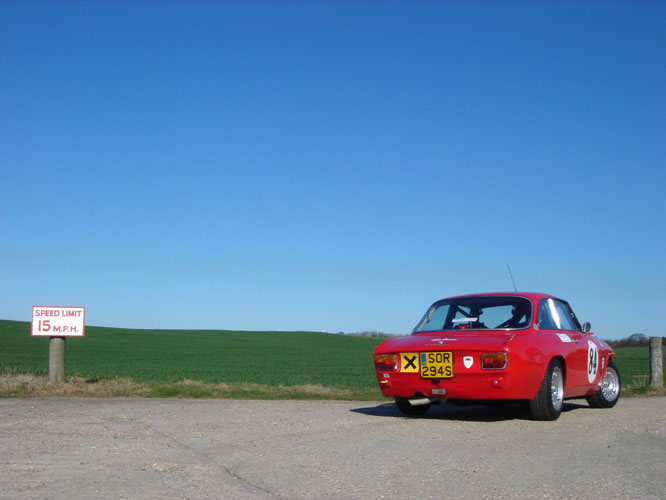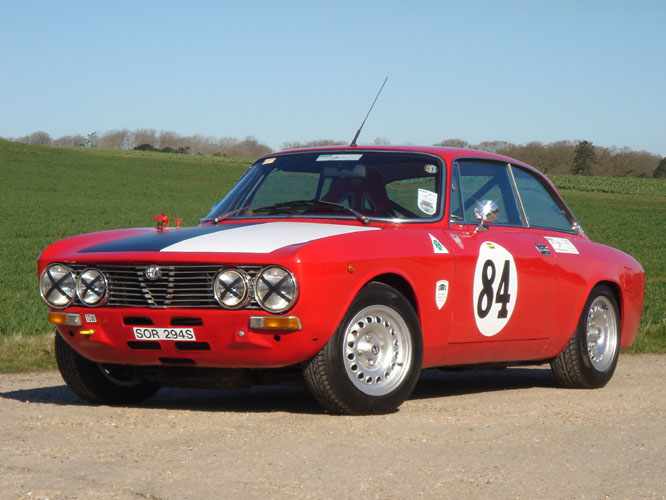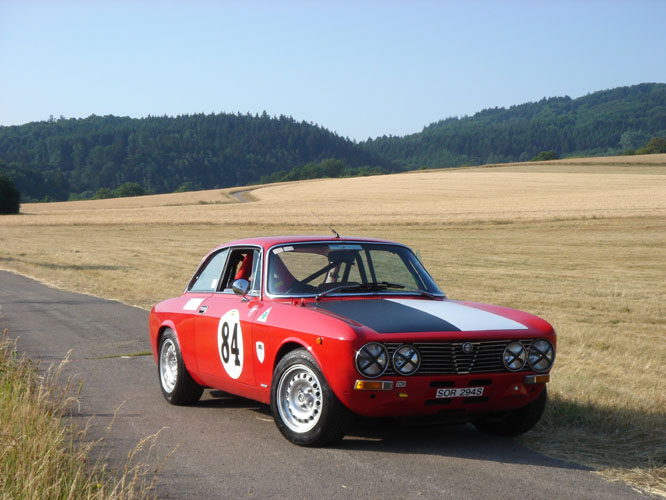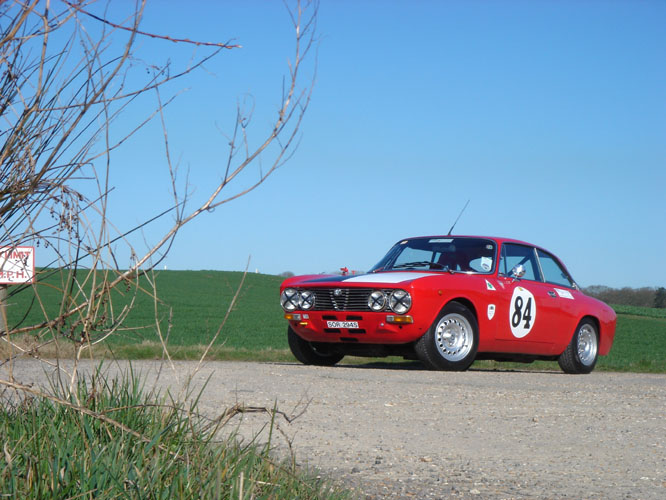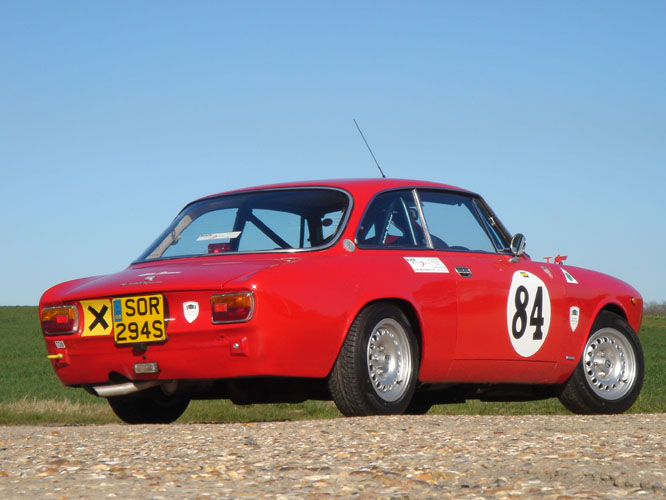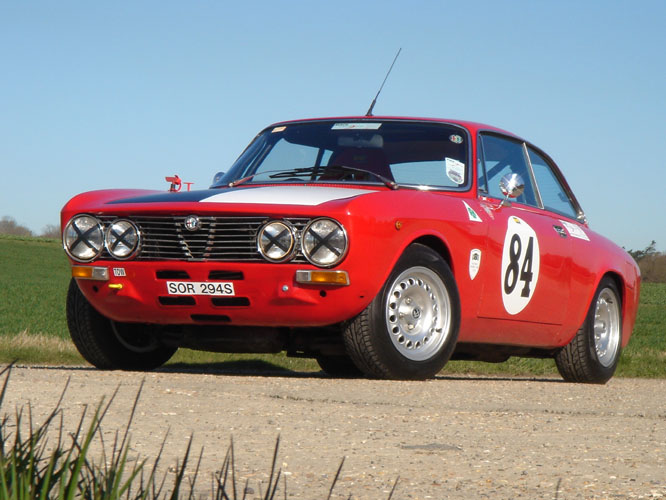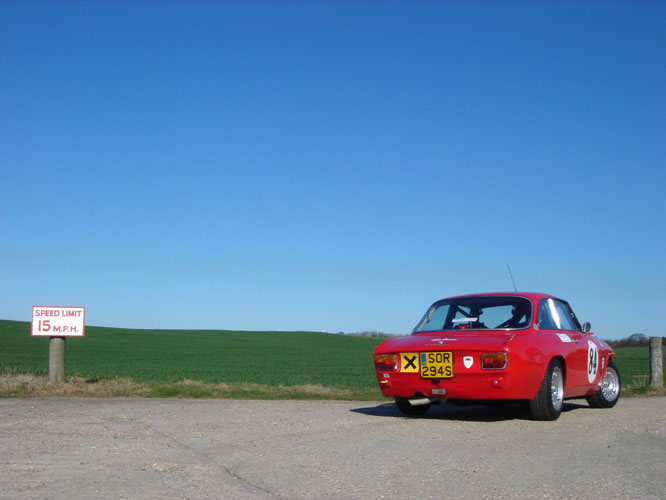 1975 Alfa Romeo GT 1600 Junior Corsa
Engine: 1570cc twin-cam four cylinder
Transmission: 5 Speed Manual
Year: 1975
Registration: SOR 294S
Mileage:
Exterior Colour: Alfa red
Interior colour and material: OMP racing seat and tan leather
VIEWING BY APPOINTMENT ONLY PLEASE.
- This GT Junior joined our collection in March 2005 but was sadly sold in October 2007.
- Built on October 29th 1975 in Alfa Red with Black tex interior and fitted with air conditioning (since removed), and delivered to City Motors SDN NHD in Ipoh, Malaysia on December 5th 1975.
- Exported to and registered in Singapore on August 30th 1977 (hence the incorrect 1977 'S' UK registration number) with licence plate EF8432T.
- Restored some time while in Singapore (estimated early 1990's) with thick beige carpets and full light brown leather seats.
- Exported to England in September 2000.
- A very good car with an extremely sound body and floor.
- A standard road car until the middle of 2005 when we converted it in our own workshops to run in the HSCC 70's Road Sports class.
- Gearbox re-built by us with new synchros and clutch in October 2005.
- Alfaholics race suspension package with Bilstein shock absorbers.
- Safety Devices / Alfaholics bolt-in roll cage.
- Lifeline Fire Marshall 4ltr fire extinguisher system.
- OMP WRS racing seat with Schroth harnesses.
- Full Alfaholics stainless steel sports manifold and exhaust.
- Overhauled cylinder head with a new head gasket in June 2006.
- Facet Red Top electric fuel pump and fuel pressure regulator and filter.
- Rear axle refurbished and rebuilt by Cloverleaf Transmissions in March 2007.
- Alfaholics GTA Replica 7x14 Corsa alloy wheels with Bridgestone Potenza tyres currently fitted with a set of spare race alloy wheels and Yokohama 48R tyres.
- STACK rev counter fitted.

Our track day and race experiences for this GTJ:
- Castle Combe - August 18th 2005, car's 1st track test.
- Donington - April 2nd 2006, the car's first race (HSCC)!
- Castle Combe - April 8th 2006, Alfaholics track day.
- Silverstone - May 21st 2006, HSCC race.
- Nurburgring - July 21st to 23rd 2006.
- Goodwood - August 21st 2006, GRRC track day.
- Donington - October 8th 2006, BWG/AROC track day
- Silverstone - October 21st 2006, HSCC race.
- Castle Combe - April 14th 2007, Alfaholics track day.
- Nurburgring - July 26th to 29th 2007, Alfaholics 'Ring visit.