c.1957 ITOM Astor Sport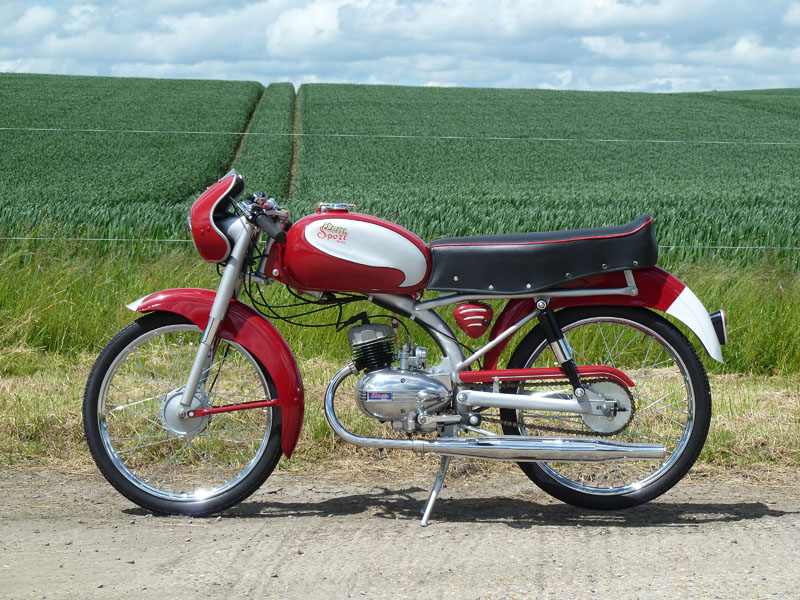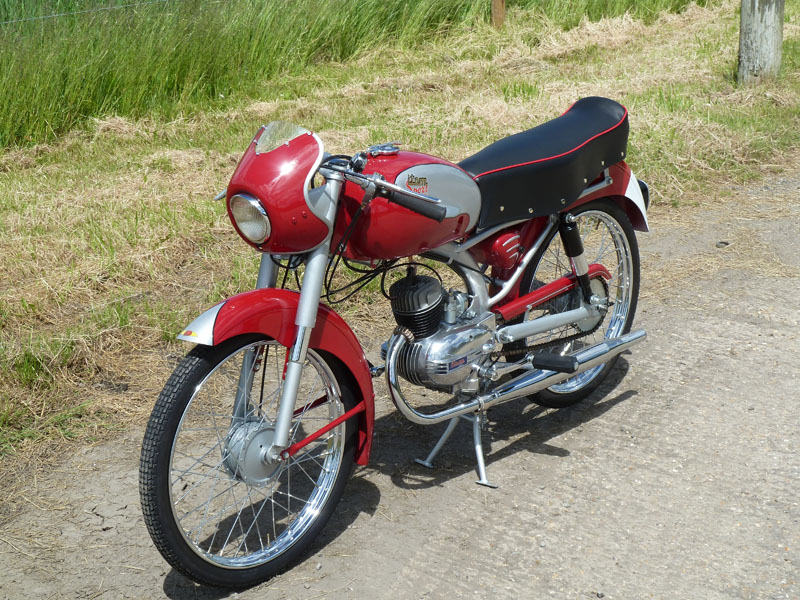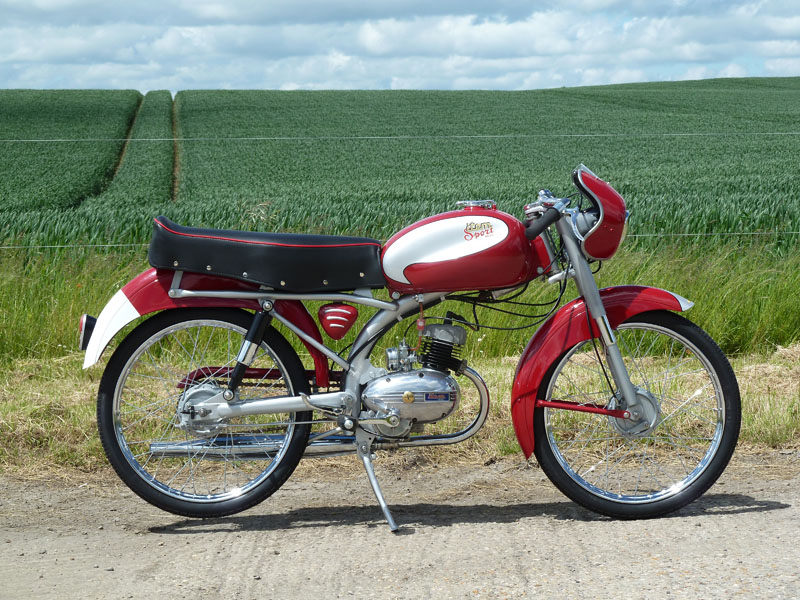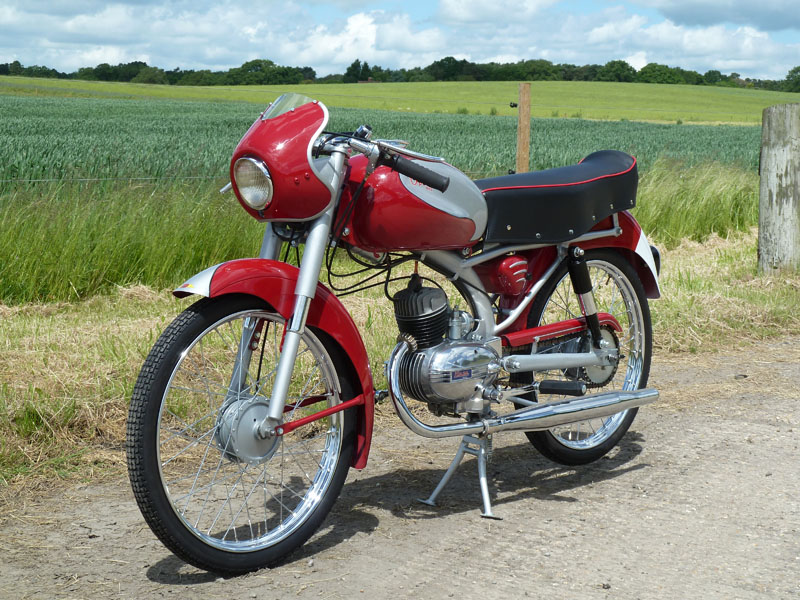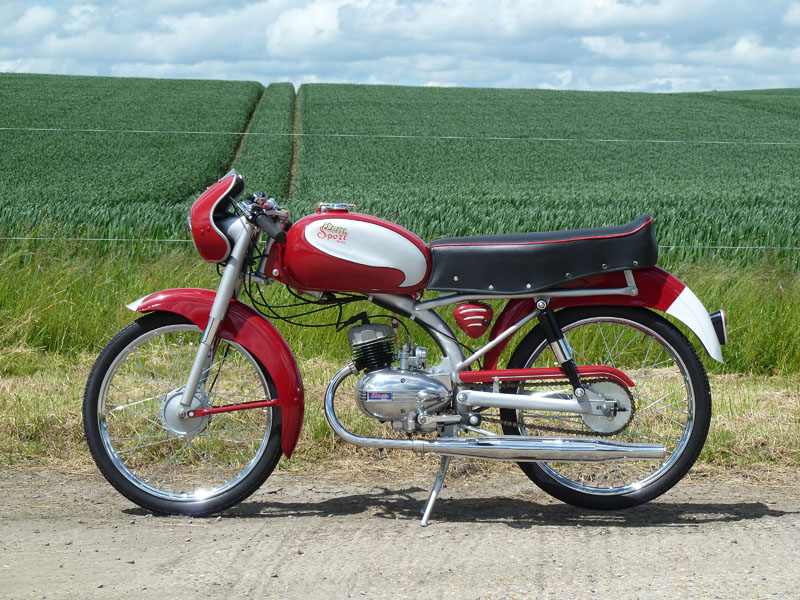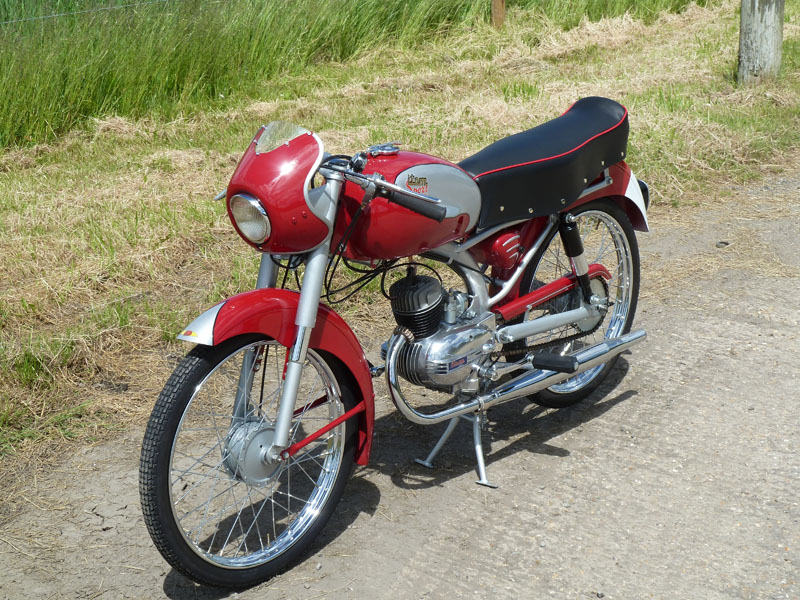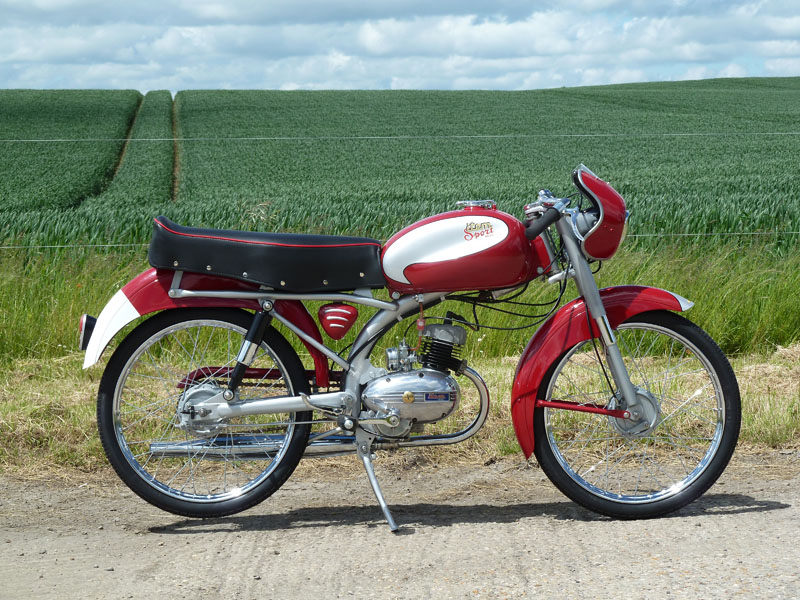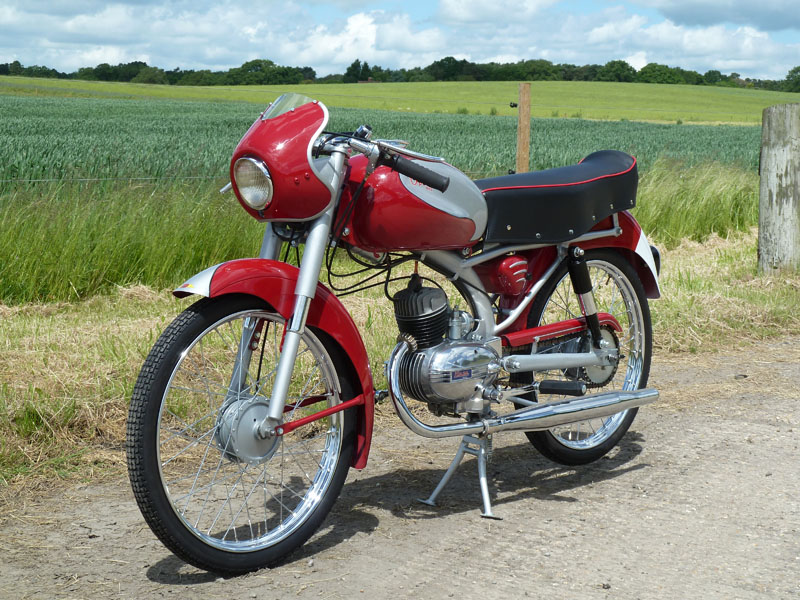 c.1957 ITOM Astor Sport
Engine: 49.5cc single cylinder
Transmission: 3 Speed Manual
Year: c.1957
Chassis #: 15132
Engine #: 147701/N
Registration:
Mileage:
Exterior colour: Red and silver
Interior colour and material:
VIEWING BY APPOINTMENT ONLY PLEASE.
- This gorgeous little motorcycle was purchased in Holland by its previous UK based Dutch owner (who we purchased it from) in about 2010 when it had just finished being restored. He was informed by the restorer that it had arrived in Holland from Italy.
- Since its arrival in England the ITOM has resided inside the Gentleman's house, so its condition is superb. He sold it simply due to the purchase of an ITOM Astor Competizione that requires restoring.
- We are not certain which year this ITOM was manufactured, but we feel it was some time around 1957. It is very likely an ITOM club in Italy could confirm its age if required.
A brief history of ITOM:
- The ITOM factory was founded in Turin by lawyer Corrado Corradi, the name being an abbreviation of Industria Torinese Meccanica Srl. Production began in 1948 at Via Francesco Millio, Torino, moving later to S. Ambrogio Torinese.
- All ITOM engines were 49.5cc (40x39.5mm), with the sole exception of the Tabor model of 1959 which was 65cc (45x40mm).
- The most popular ITOM model was the Astor 4M which was introduced in 1965 with a 49.5 cc engine delivering 5.5 to 6 hp at 10,000 rpm, mated to a 4 speed gearbox.
- In 1973 ITOM ceased production of their own engines and adopted Franco Morini engines for the whole range. ITOM was then no longer a real motorcycle manufacturer but more of an assembler.
- A venture into producing medical compressors and water-heaters was a financial disaster and the losses led to the closure of the motorcycle division in 1975.