1972 Lancia Fulvia Coupe 1600 HF RHD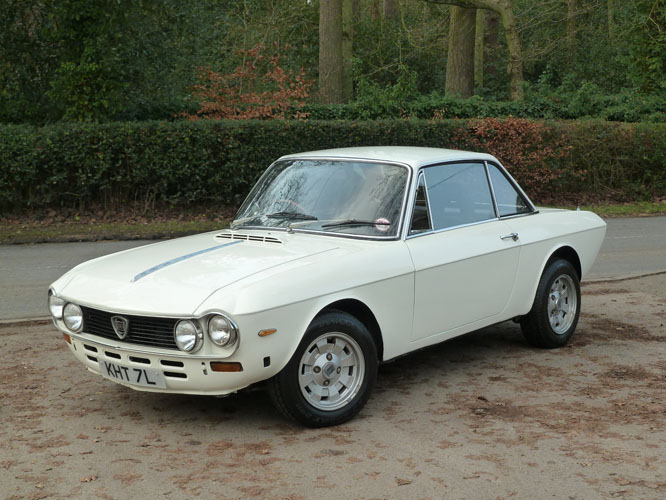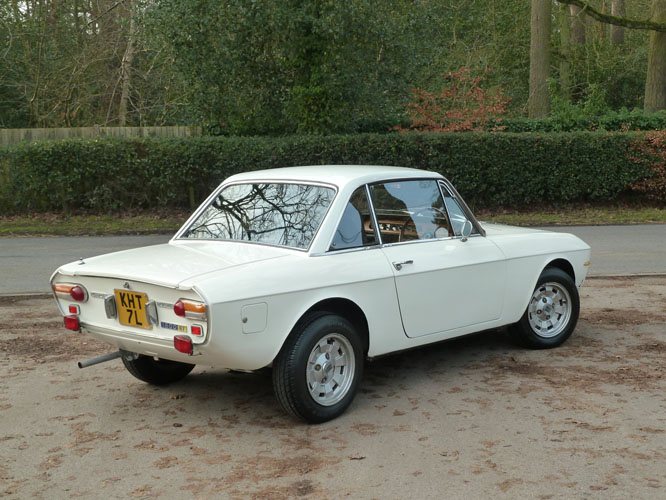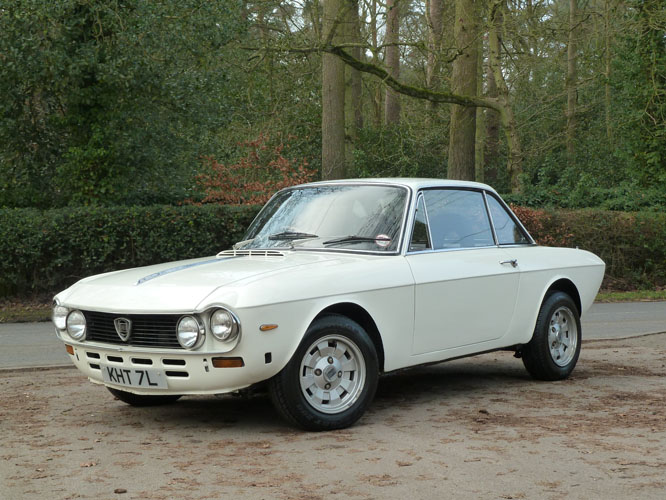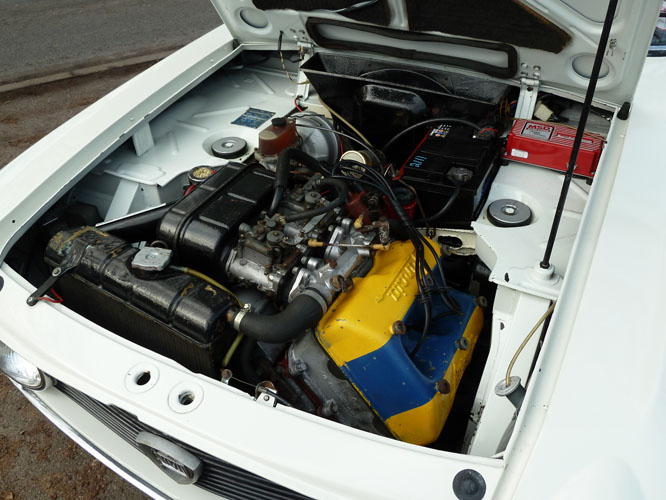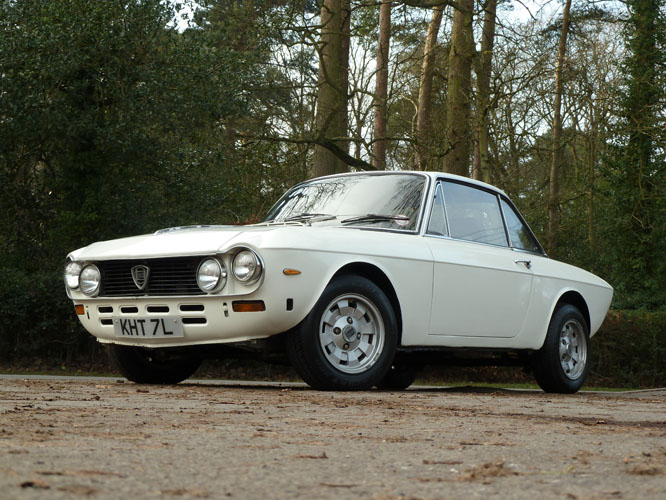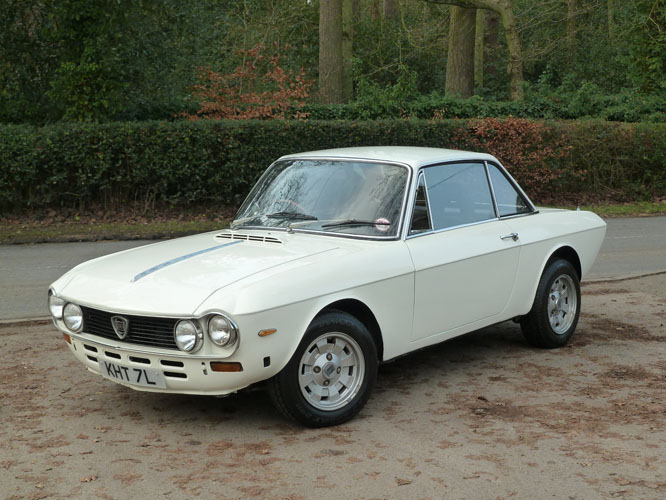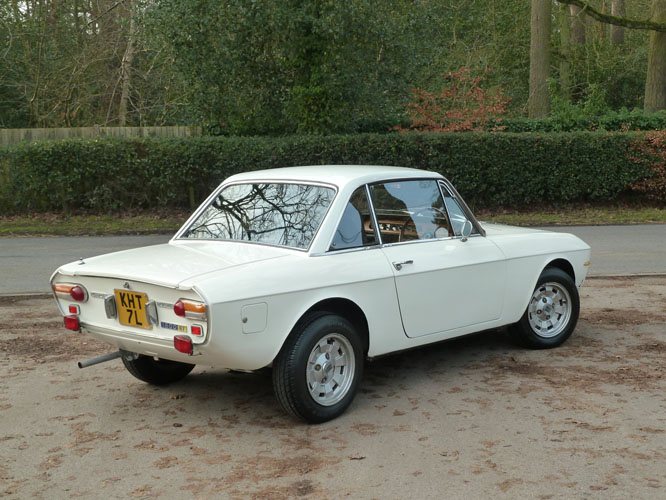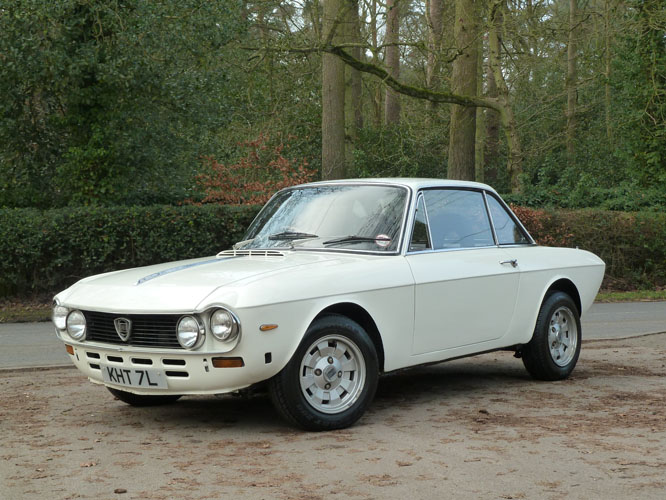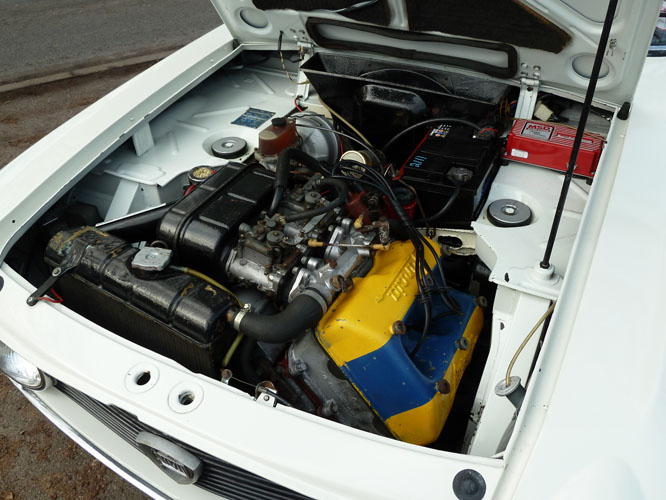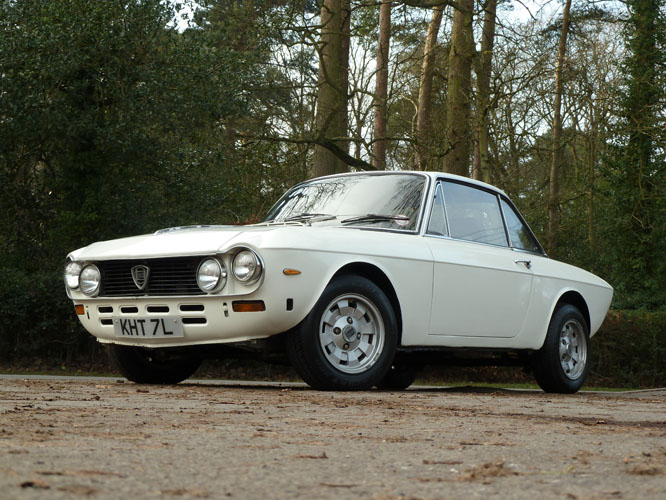 1972 Lancia Fulvia Coupe 1600 HF RHD
Engine: 1584cc V4
Transmission: 5 Speed Manual
Year: 1972
Registration: KHT 7L
Mileage: 129,000
Exterior Colour: White
Interior colour and material: Black vinyl
VIEWING BY APPOINTMENT ONLY PLEASE.
- This Fulvia joined our Black & White Collection in May 2011 at 129,000 miles and was sadly sold in May 2012.
- Manufactured in August 1972 and registered new in England on January 1st 1973.
- Owned by Cameron Millar of Maserati 250F fame between January 1988 and January 1993.
- Originally painted in Parioli Brown and changed to white in the first half of 1993. It was re-painted again (in white) in the late 1990's when the aluminium doors, bonnet, and boot lid that it still wears were fitted from a Series 1 Fulvia HF.
- The local previous owner who we purchased the car from bought it in December 1995 to join three other Fulvias in his large car collection, one of which was a Fulvia Fanalone. Our Fulvia was last driven in January 2003 and has been in storage since. The gentleman still owns the Fanalone.