2001 Alfa Romeo GTV 3.0 V6 24v 6-Speed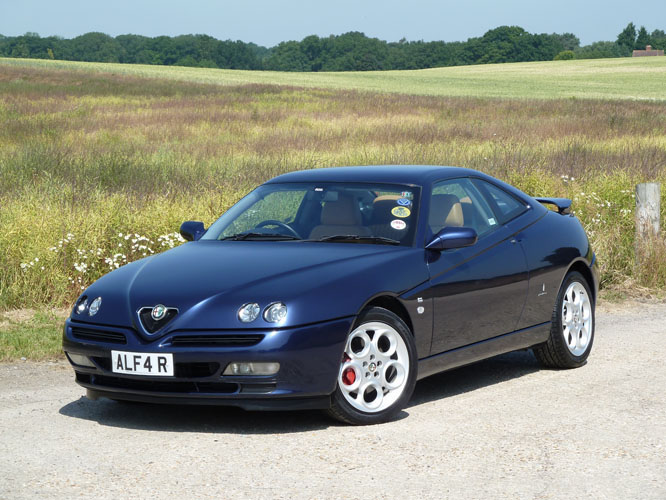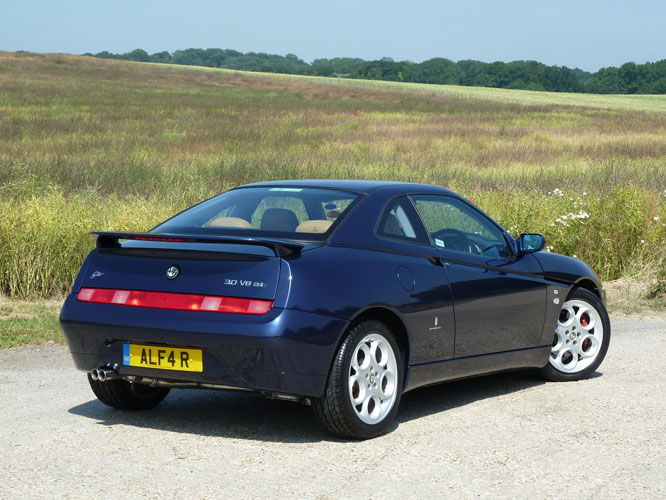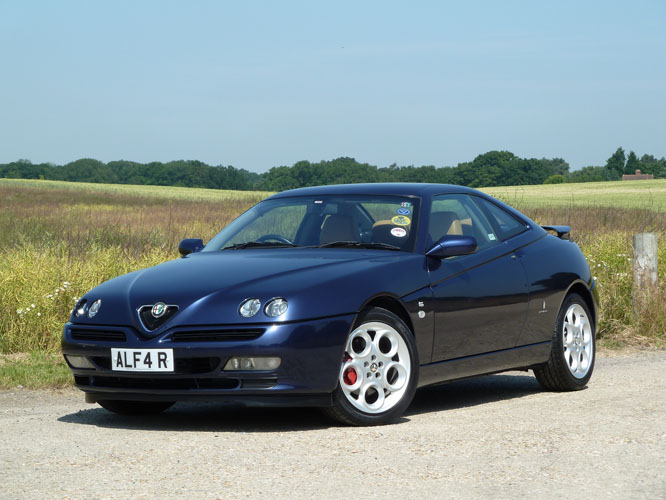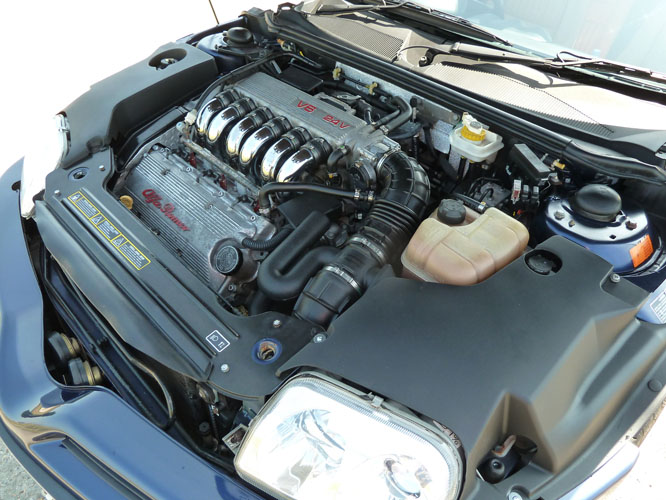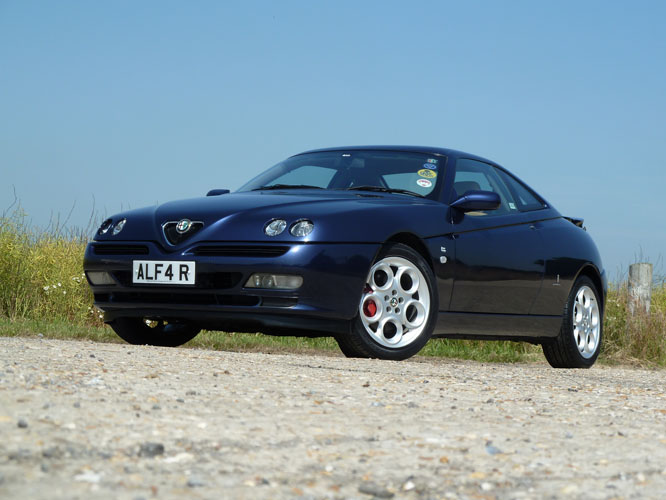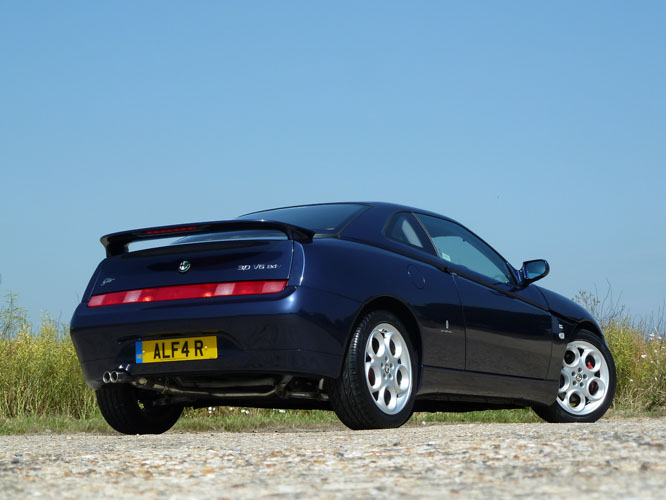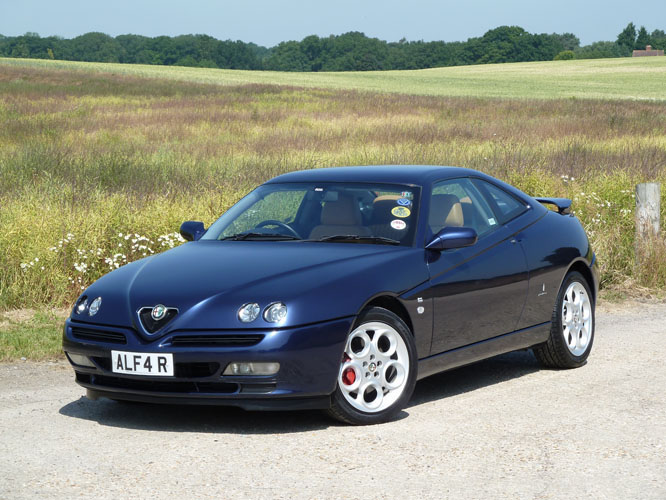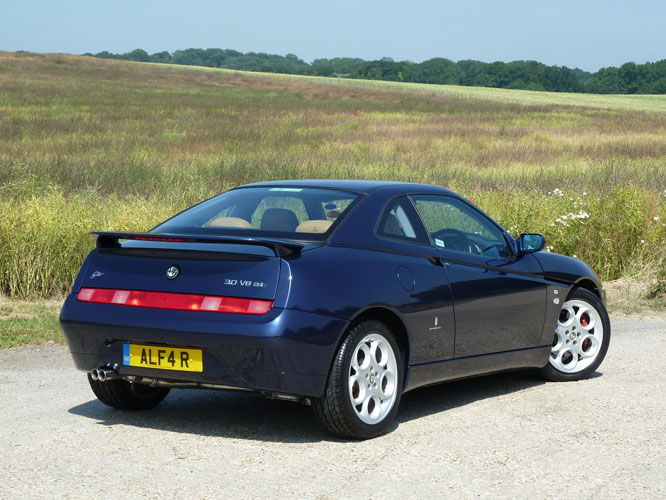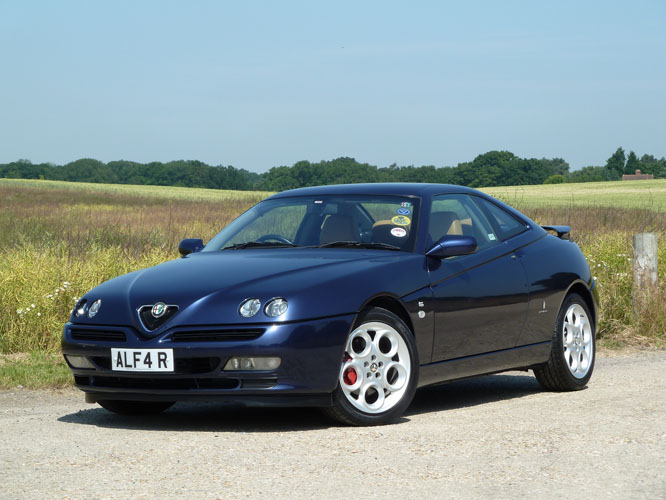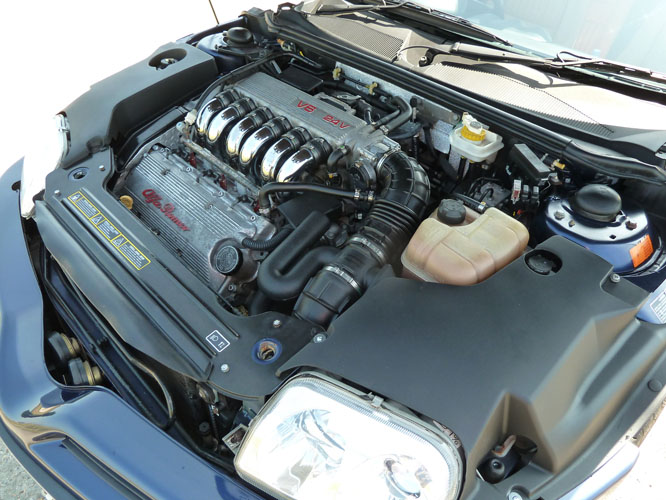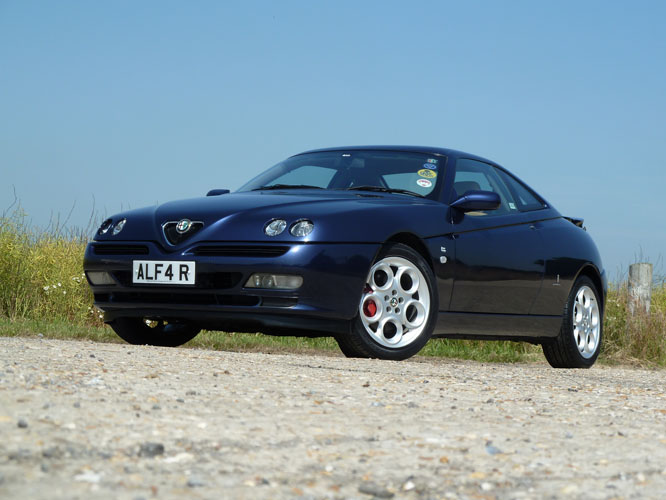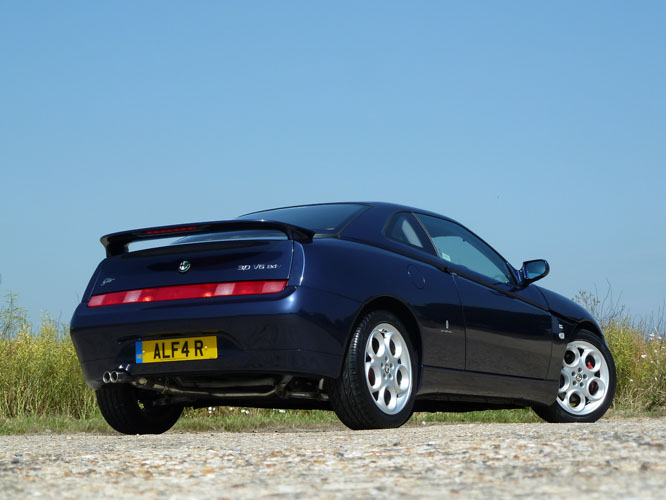 2001 Alfa Romeo GTV 3.0 V6 24v 6-Speed
Engine: 2959cc V6 cylinder
Transmission: 6 Speed Manual
Year: 2001
Registration: Y117 TGM
Mileage: 66,000
Exterior colour: Metallic vela blue
Interior colour and material: Natural Momo leather
VIEWING BY APPOINTMENT ONLY PLEASE
- This GTV joined our Black & White Collection in June 2013 but was sadly sold in May 2014 due to a lack of use and storage space.
- According to the Alfa Romeo Museum archives this car was manufactured on February 28th 2001.
- This GTV was sold new by the Maidenhead (Berkshire) Alfa Romeo dealership SGT (Station Garage Taplow) on June 1st 2001 to a Geoffrey Coates of Maidenhead.
- Mr Coates owned the car for exactly three years (to the day) and 26,100 miles before selling it back to SGT, presumably by part exchanging it for another Alfa Romeo. It is imagined that Mr Coates loved his GTV and was quite the enthusiast, as he was methodical on his maintenance of the car having had SGT service it in both May 2002 (9,700 miles) and May 2003 (18,100 miles).
- In October of 2004 SGT sold the GTV to a Christine Lidster of Windsor in Berkshire, but after just a few months in June 2005, ownership passed to a Philip Epps of Winchester in Hampshire.
- In May 2007 Mr Epps sold the GTV to a Ben Andrews of Hayling Island in Hampshire. Fortunately Mr Andrews retained much of the paperwork relating to his ownership, so added to some past MOT's and maintenance invoices from Mr Epps' ownership, this GTV can now enjoy a healthy sized history folder.
- After six years of ownership Mr Andrews part exchanged the GTV in April 2013 with Snows Lexus in Hedge End, Hampshire. Snows then sold the GTV to a nearby car dealer called Park Gate Motor Company who we purchased the car from in June 2013.
- Our GTV was acquired after some months of searching for an original and cared for example that had a good history and was in this specific colour combination and specification (it was supplied by the factory with its Aero Pack spoilers - many were fitted by dealers). This car also appealed as it had remained locally to us throughout its life and also that it was an official Alfa Romeo UK supplied example (many cars at this time were originally delivered to dealerships in Europe as it was cheaper for unauthorised dealers and private individuals to purchase them there and then import them into England).
- We have spent many thousands of pounds during our ownership to bring what was a very good car up to an excellent standard. These works include a timing belt and water pump change. This GTV has clearly always been looked after and is therefore in wonderful original and unabused condition. It is a very rare find indeed and we will be very sorry to see it go.
- The number plate ALF4 R is not included with the sale of the car and will be removed when the car is sold. This GTV is privately owned (i.e. not owned by BWG) and will be sold as a private sale.