1964 Mondial 48 Sport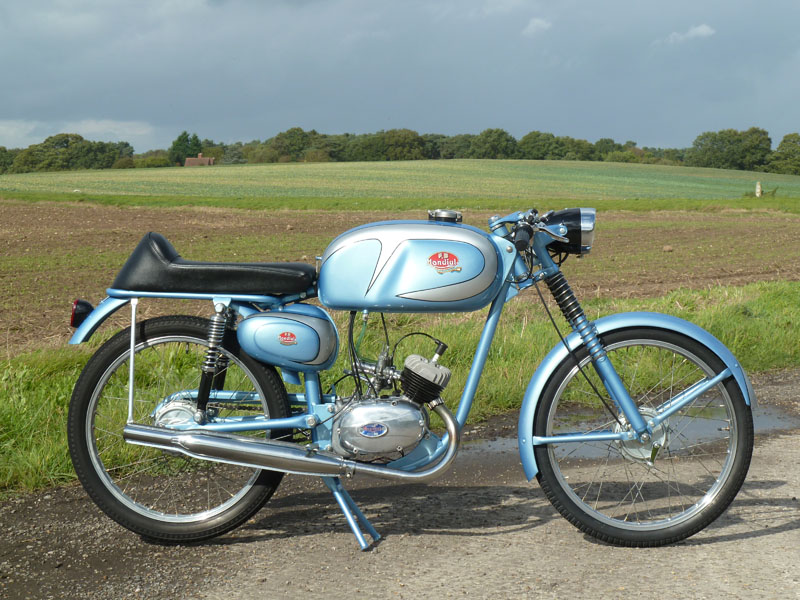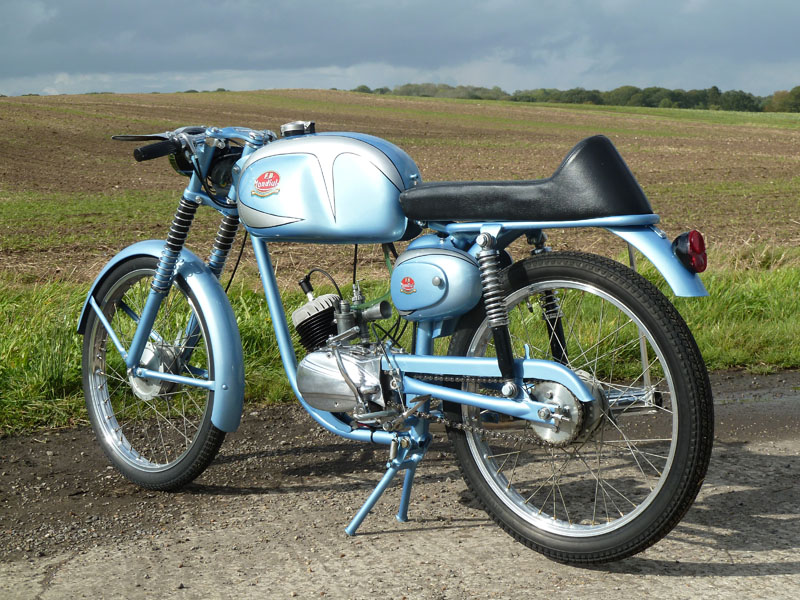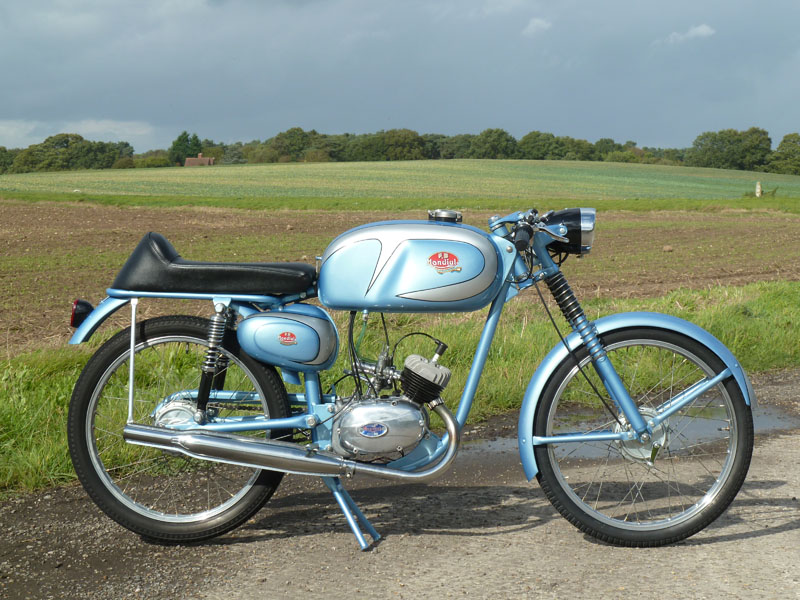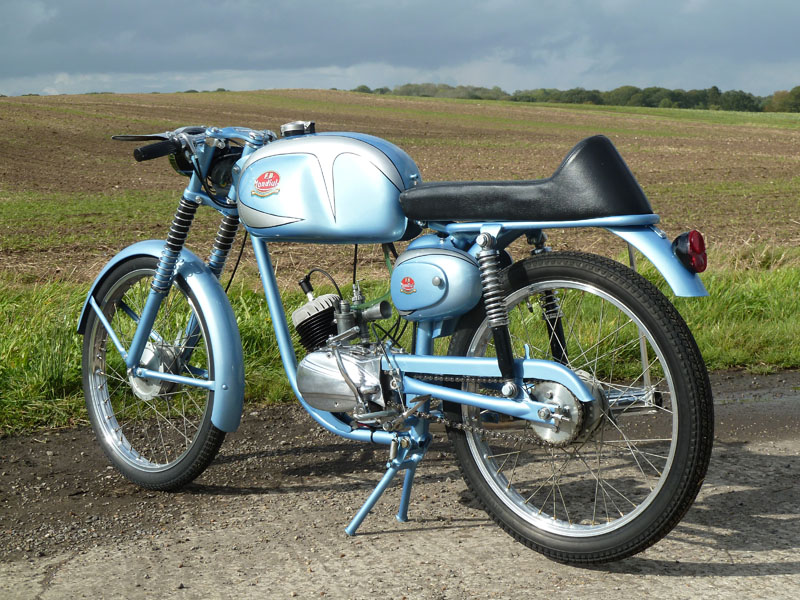 1964 Mondial 48 Sport
Engine: 48cc 2-stroke single cylinder
Transmission: 3 Speed Manual
Year: 1964
Frame: 14300
Engine: 5275
Registration:
Mileage:
Exterior colour: Blue and silver
Interior colour and material:
VIEWING BY APPOINTMENT ONLY PLEASE.
- This very rare and fully restored Mondial motorcycle was purchased by us from a vendor in Rome, Italy.
- Although we have no confirmation of the exact model of this Mondial, we were informed by an FB Mondial expert in Italy that it is a 48 Sport, second series, that was manufactured in January or February 1964.
- We were informed when we purchased the motorcycle that it had recently been completely restored. The condition is superb and the engine runs very well with the three gears operating correctly when we rode it around our yard.
- This is a fabulous and beautiful small motorcycle which could only have come from an Italian factory, and for that factory to be a company so steeped in racing success such as F.B. Mondial makes this a very desirable little machine.