1963 MV Agusta 150 RS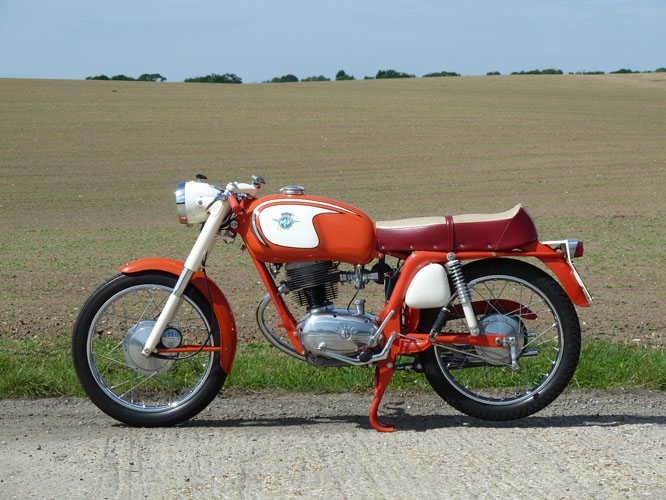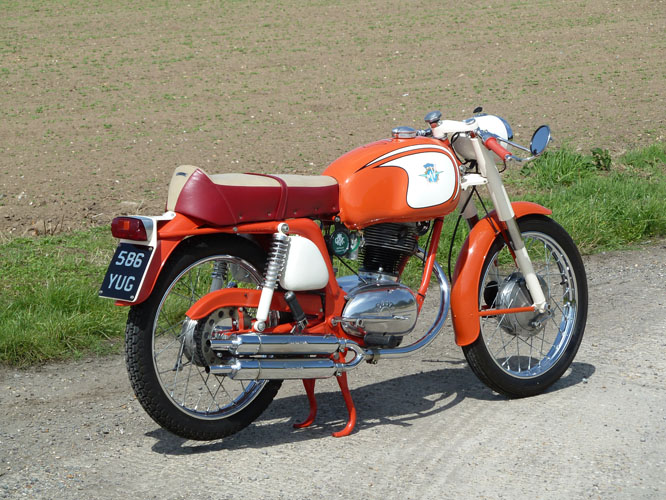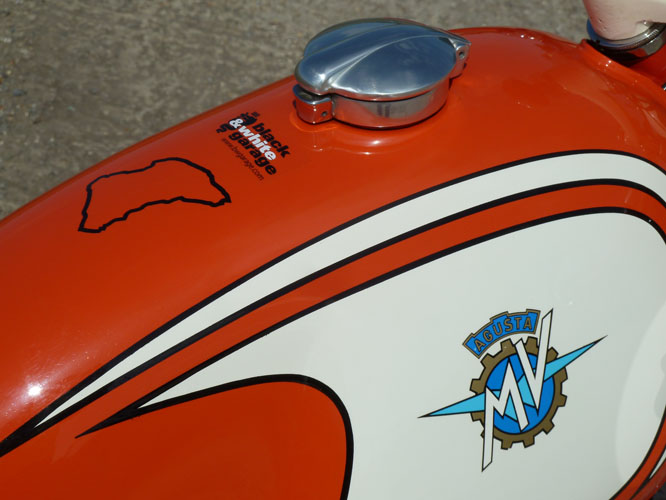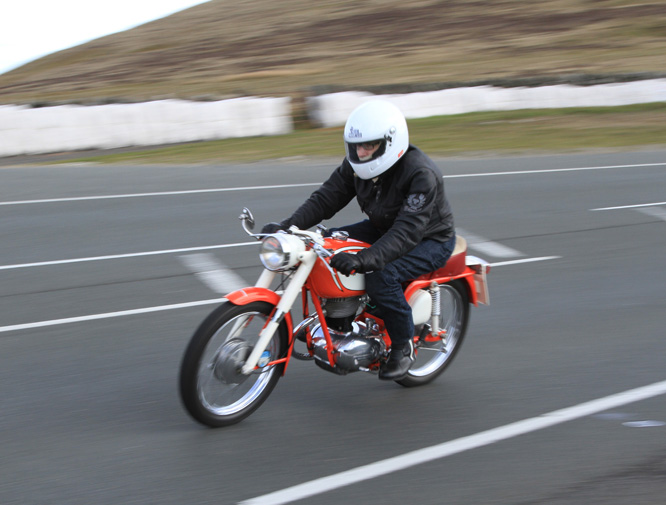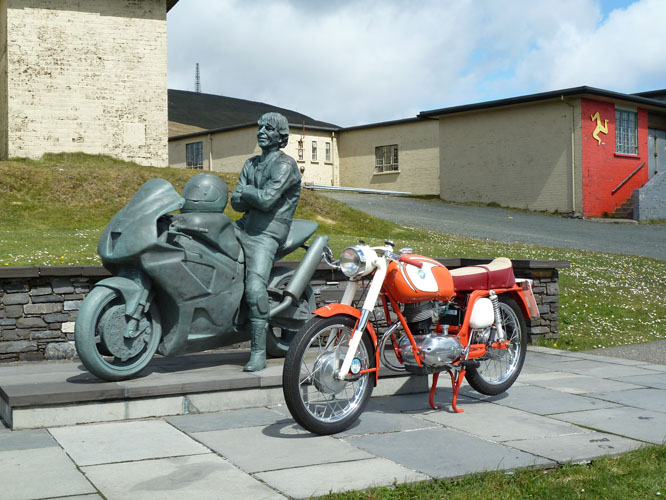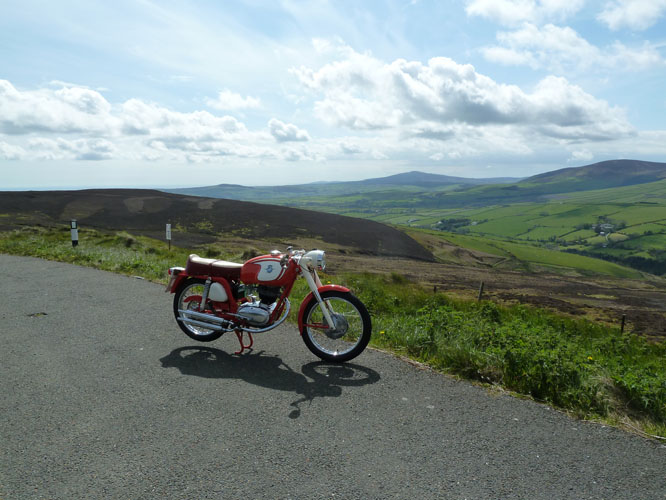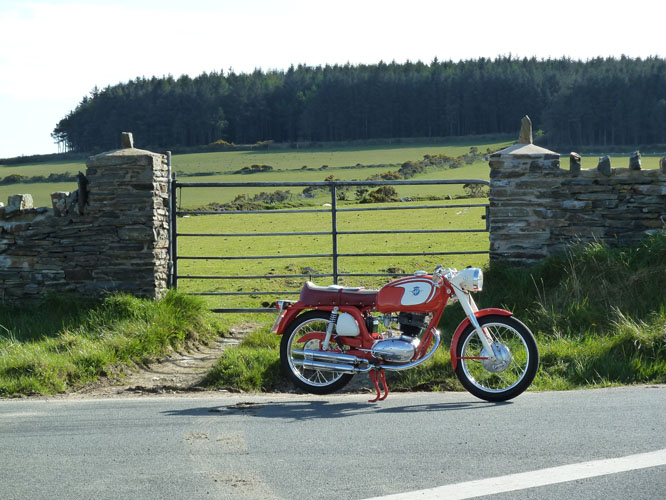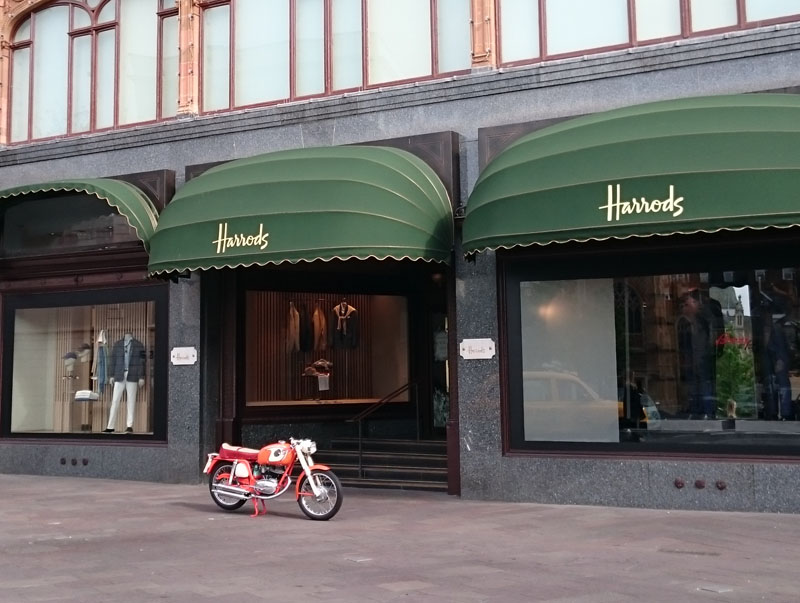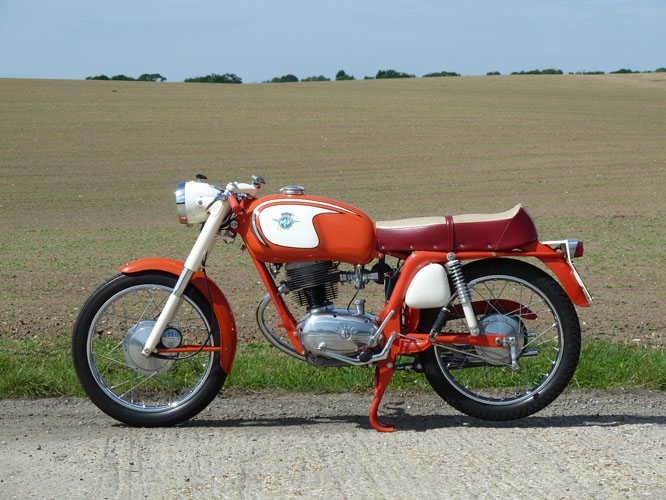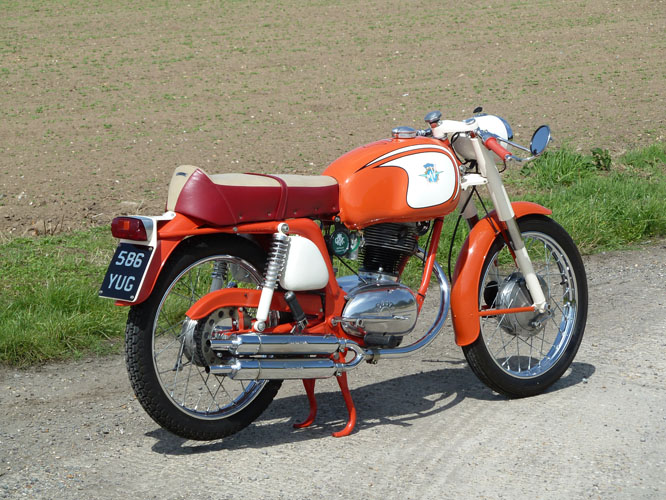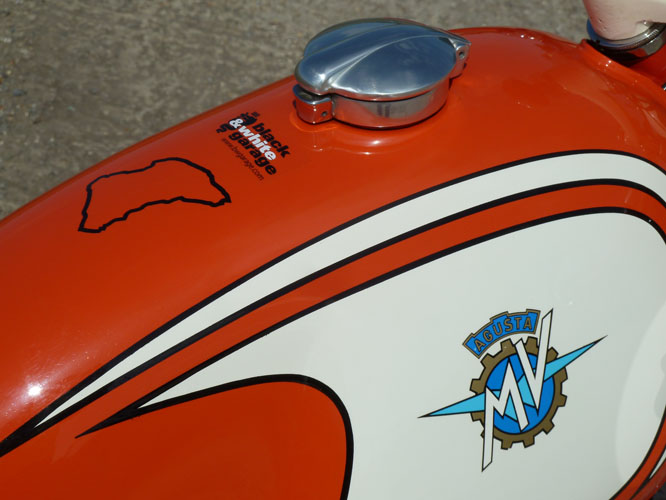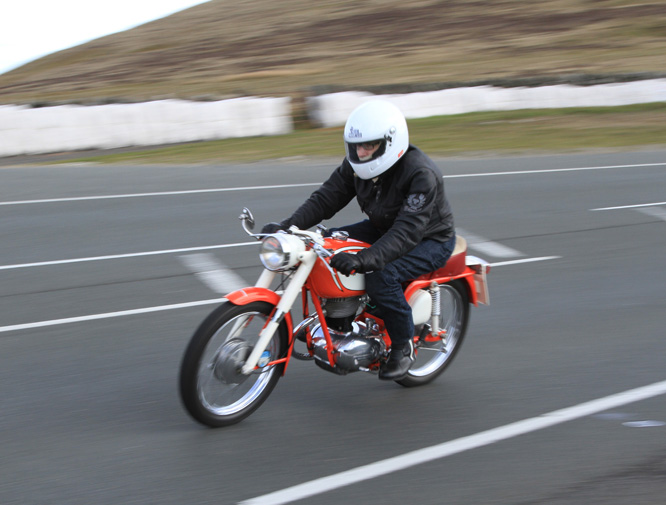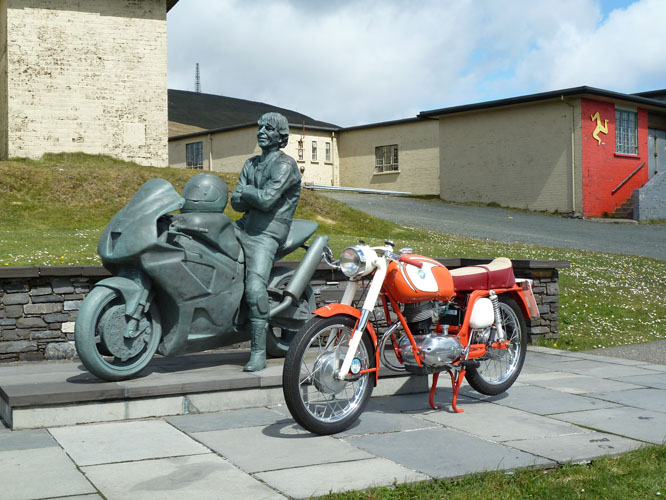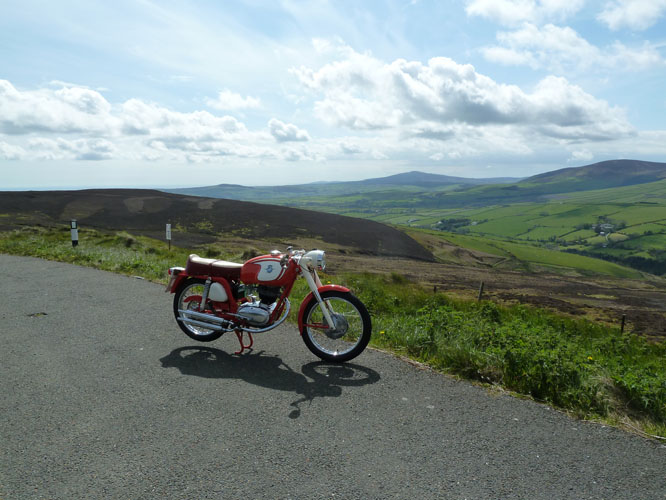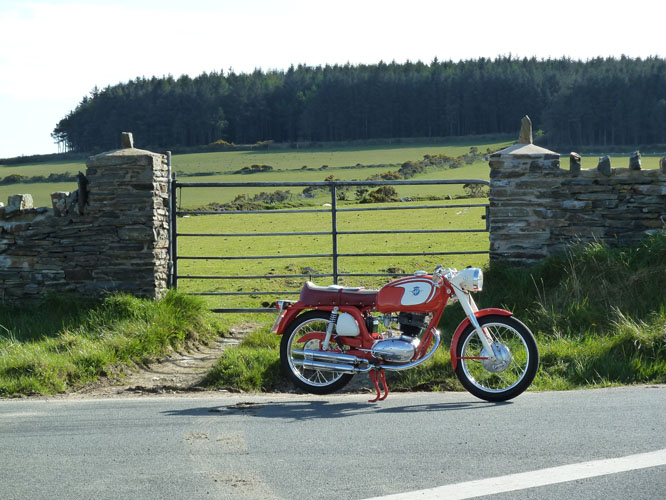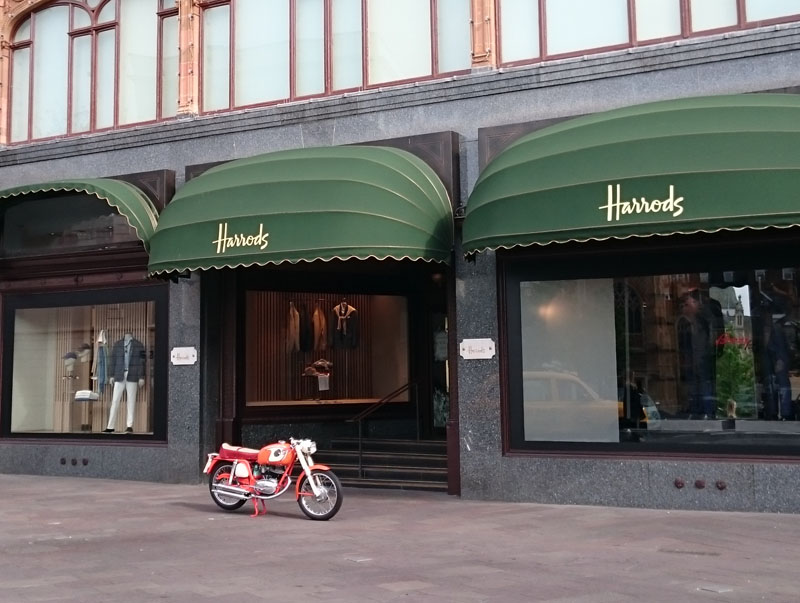 1963 MV Agusta 150 RS
Engine: 150.1cc 4-stroke single cylinder
Transmission: 4 Speed Manual
Year: 1963
Frame #: MV RS*854474
Engine #: MV-RS-854407
Registration: 842 UYO
Mileage:
Exterior colour: Orange and cream
Interior colour and material:
VIEWING BY APPOINTMENT ONLY PLEASE.
- The date stamp on the engine of this 150 Rapido Sport implies that the motorcycle was manufactured in April 1963.
- I acquired this 150 RS motorcycle in August 2007 but sadly sold it in April 2014 due to my purchase of an MV Agusta 235 Tevere. However, in November 2014 I was delighted to be able to re-acquire the motorcycle but it was sold again in July 2016 due to a restriction in my available storage space.
- Imported from Italy in 1990 by Peter Eacott and remained in his and then his son Geoff's collection until I purchased it.
- Restored between 1995 to 1996 by Peter Eacott to original specification.
- This motorcycle finished a mechanical restoration (including an engine re-build) by MV Agusta expert Richard Boshier of Chiltern Moto Classics in December 2011.
- First registered for road use in the UK by me with the DVLA in December 2011.
- I took this motorcycle to the Isle of Man between May 11th to 13th 2012, just before the TT races began, and completed a couple of laps of the 37 mile TT race course. Other than a ten mile post re-build test, it was the first time the motorcycle had been ridden for at least twenty five years! It was fantastic.
- The RS has been ridden on just two or three occasions since, most notably for a lengthy and very enjoyable ride around the Northamptonshire lanes during the MV Agusta Club meeting on May 24th 2015.
- Having been thoroughly prepared by the UK's leading classic MV Agusta specialist, this rare and extremely attractive classic Italian motorcycle is in very good condition and is ready to be enjoyed by a new owner. It will certainly be missed.
- The bar-end mirror shown in the photographs has been removed and the number plate 586-YUG shown has been changed to 842-UYO.
- The factory reported a top speed of 71mph (115kph) was possible when new.
Events I have exhibited and participated this MV Agusta at:
- Goodwood Road Racing Club (GRRC) Annual Vehicle Display, Goodwood House, West Sussex, August 11th 2013.
- 96 Club Rendezvous, Belgravia, London, May 10th 2015.
- MV Agusta Owners Club Meeting, Sywell Aerodrome, Northamptonshire, May 24th 2015.