1962 MV Agusta 235 Tevere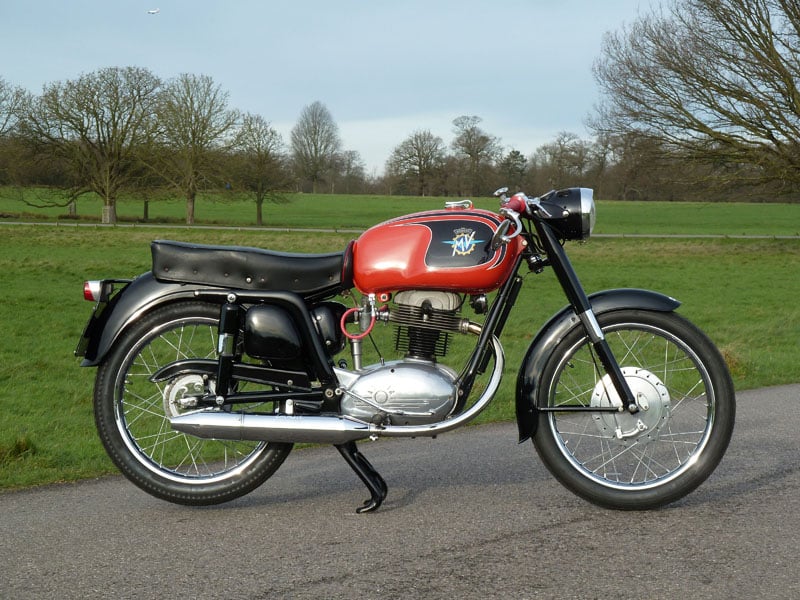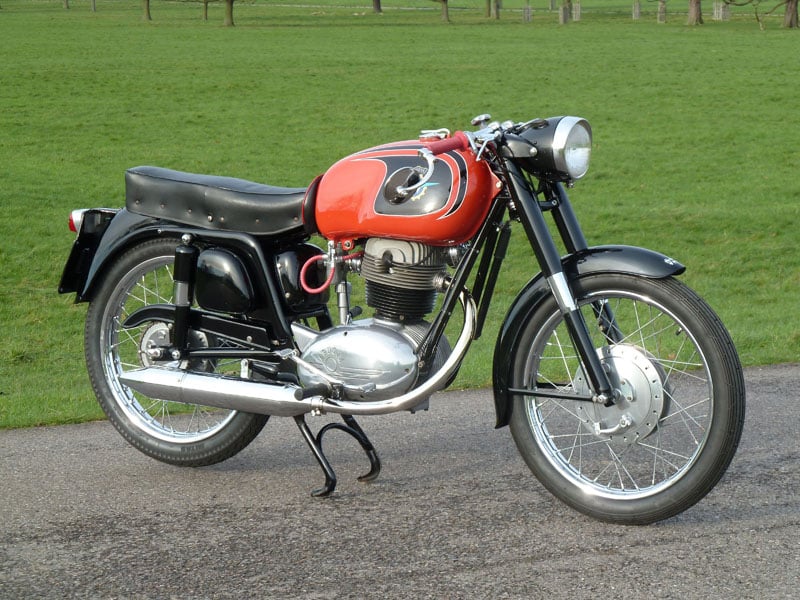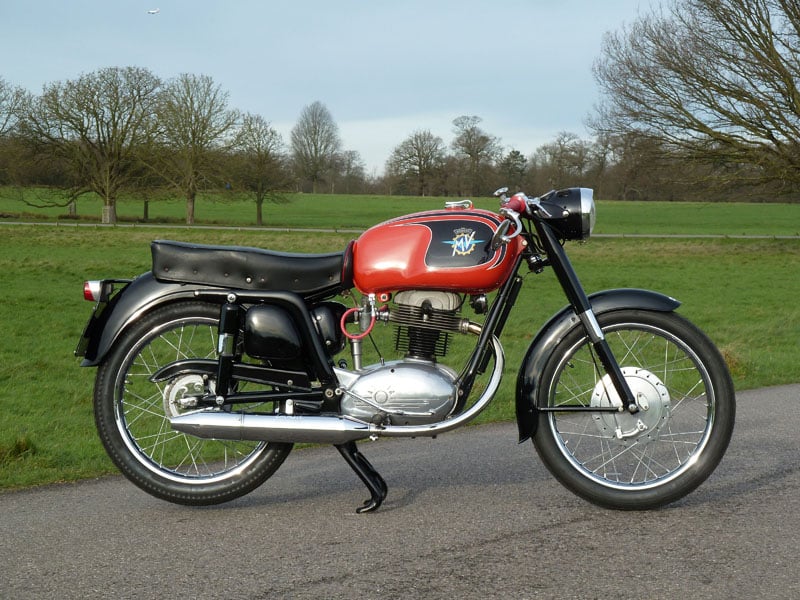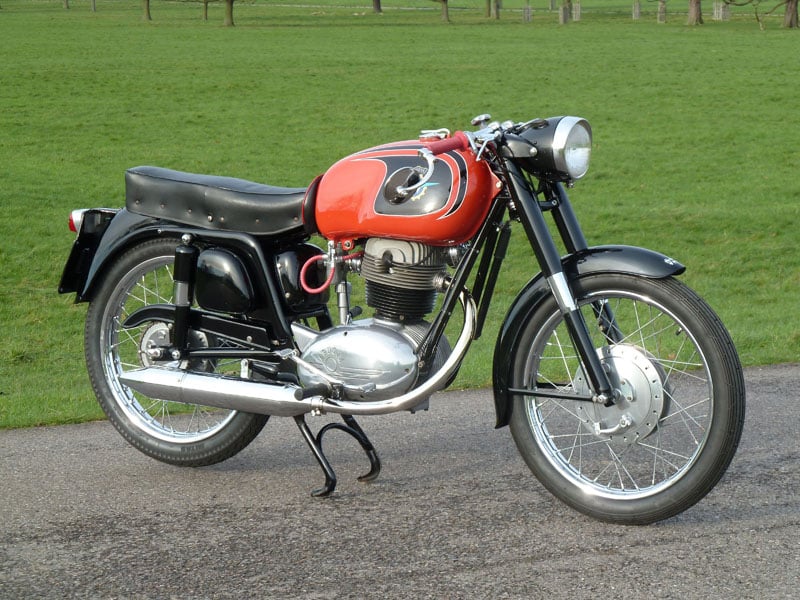 1962 MV Agusta 235 Tevere
Engine: 231.7cc 4-stroke single cylinder
Transmission: 4 Speed Manual
Year: 1962
Frame #: MV.T*235261
Engine #: MV-T-235278
Registration: 461 UYF
Mileage:
Exterior colour: Black and red
Interior colour and material:
VIEWING BY APPOINTMENT ONLY PLEASE.
- The 235 Tevere is a very rare model of MV Agusta motorcycle and I acquired this example in March 2014 from a Gentleman in Ascot, Berkshire. It was sadly sold in August 2016 after I had to rationalise my collection due to a reduction in storage space.
- According to the Automobile Club d'Italia Public Register report that I have for this Tevere, it was manufactured sometime around February 10th 1062, and on March 26th 1962 it was sold by the dealership Nuova Casa Della Moto degli Eredi di Piastra Ernesto SpA, and registered to its first owner in Rome with the plate ROMA 251149.
- The fortunate first owner is stated as being a Signore Fernando Sescleifer of Roma who kept the motorcycle until August 1963 when it was acquired by a Domenico Gili, also of Roma.
- In June 1965 the Tevere was acquired by someone who appears (the handwriting is difficult to read) to be called Antonio Foti of Roma and his ownership was as brief as the previous custodians, as in May 1967 he passed ownership to a Rimaldo de Paolis of Roma.
- In December 1972 the 235 was acquired by a Vittorio Cipollone of Roma who kept the motorcycle for an unknown amount of time, as in March 2001 it was sold by a Vittorio Marini of Stroncone (in the province of Terni) to a Pier Giorgio Castelli, also of Stroncone.
- In August 2007 the motorcycle was acquired by its eighth recorded owner, an English motorcycle enthusiast who resided in Todi, in the province of Perugia.
- When the English Gentleman returned to living full-time in England he gradually started to bring his motorcycle collection to his home in Ascot, Berkshire, and sometime in 2011 the Tevere moved from sunny Umbria to chilly Berkshire and remained unused in his garage.
- The Tevere model had long appealed to me due to its unusual blend of lightweight frame and large capacity (for an Italian single) engine but they are incredibly rare, even in their native Italy. The English Gentleman contacted me in March 2014 with a view of selling his Tevere, and having thought it would be many years, if at all, that I would be able to acquire a Tevere, I could not believe that one was available just a few miles down the road. Needless to say a deal was swiftly agreed within 24 hours of it being offered to me!
- After acquiring the motorcycle I took it promptly to Richard Boshier of Chiltern Moto Classics in Princes Risborough for an inspection, but he sadly informed me that the engine was in need of a rebuild. This work was completed in January 2016 along with the fitting of a new piston, a new clutch, and new tyres, amongst many other new parts.
- The bar-end mirror shown in the photographs has been removed.