1963 MV Agusta 50 Liberty Turismo T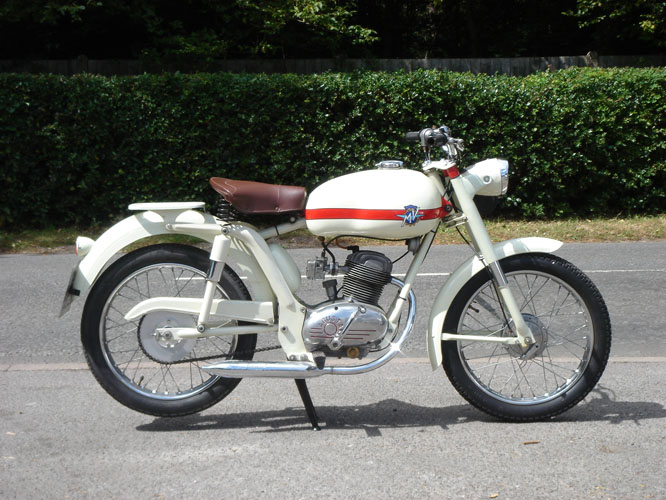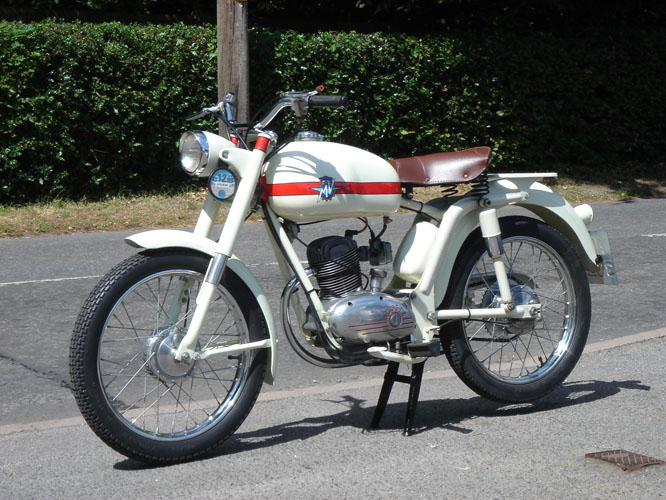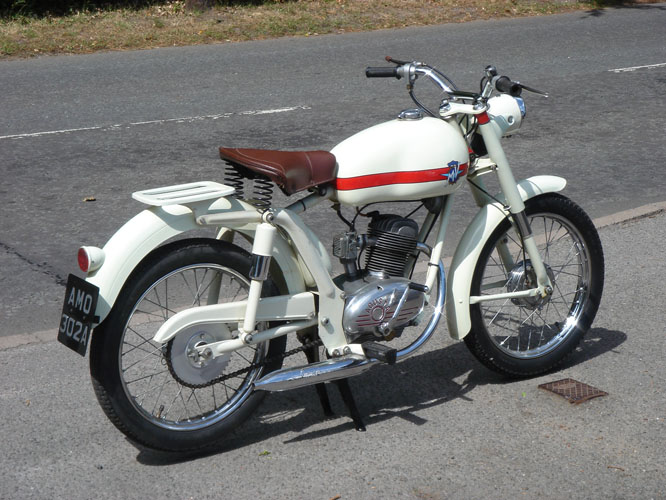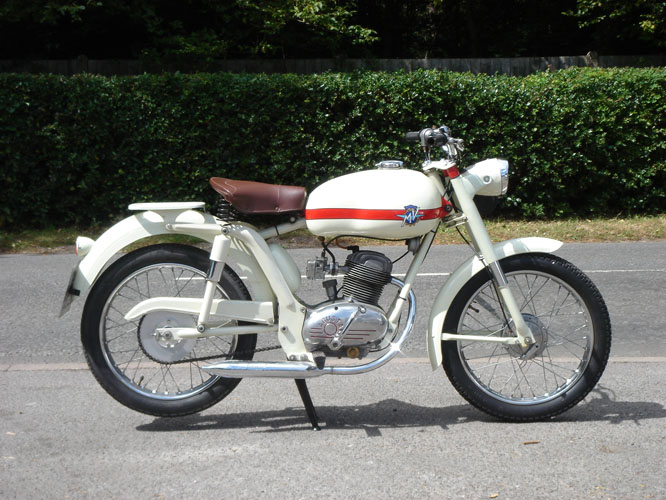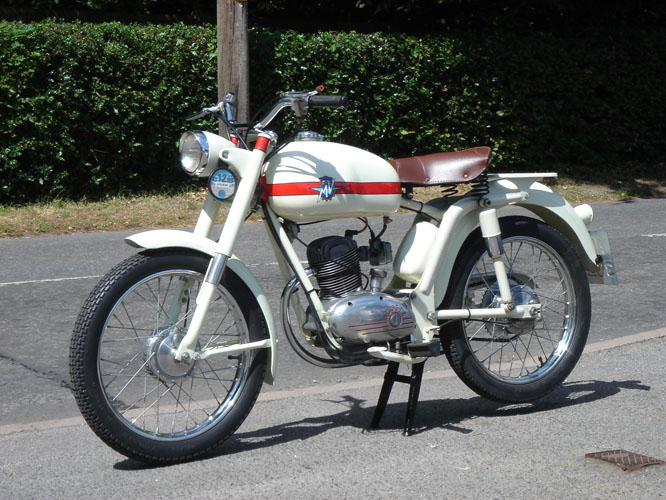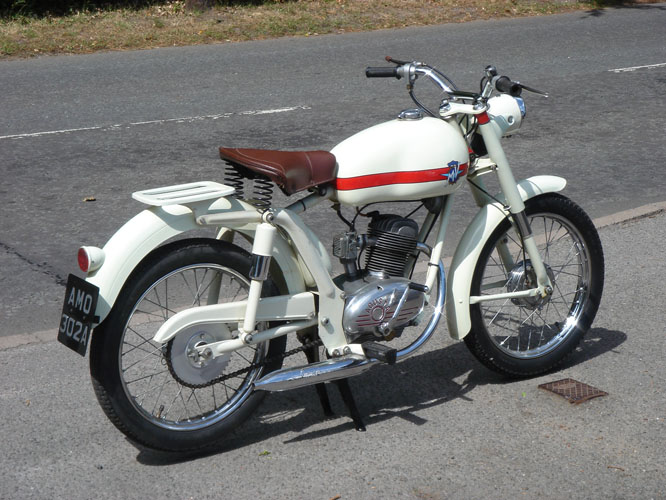 1963 MV Agusta 50 Liberty Turismo T
Engine: 47.7cc single cylinder
Transmission: 3 Speed Manual
Year: 1963
Frame #: MVL*814857
Engine #: MV-814505-L
Registration: AMO 302A
Mileage:
Exterior Colour: Cream and red
Interior colour and material:
VIEWING BY APPOINTMENT ONLY PLEASE.
- This Motorcycle joined our Black & White Collection in August 2007 and is now sadly for sale.
- This motorcycle is one of only about 2,000 examples manufactured between 1962 and 1968.
- Imported from Italy in 1989 by Peter Eacott and remained in his and then his son Geoff's collection until purchased by BWG.
- Road registered in the UK by us in January 2008.
- The motorcycle is believed to be original except for the re-painted petrol tank.
- Top speed of 25mph (40kph).

Events we have displayed this motorcycle at:
- Auto Italia Magazine Italian Car Day, Gaydon, Warwickshire, September 23rd 2007.