1954 MM 250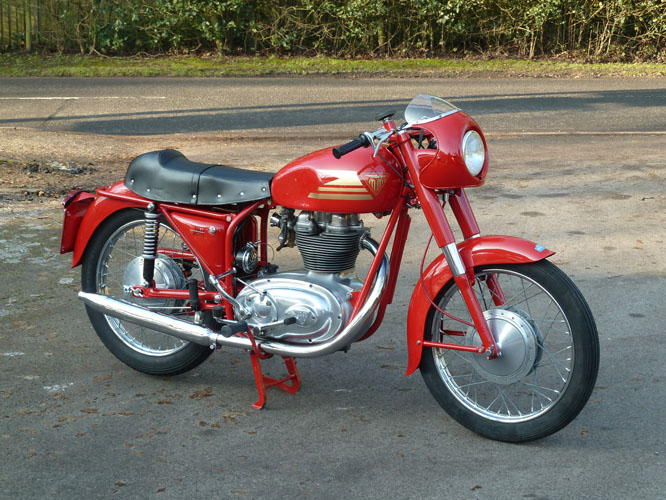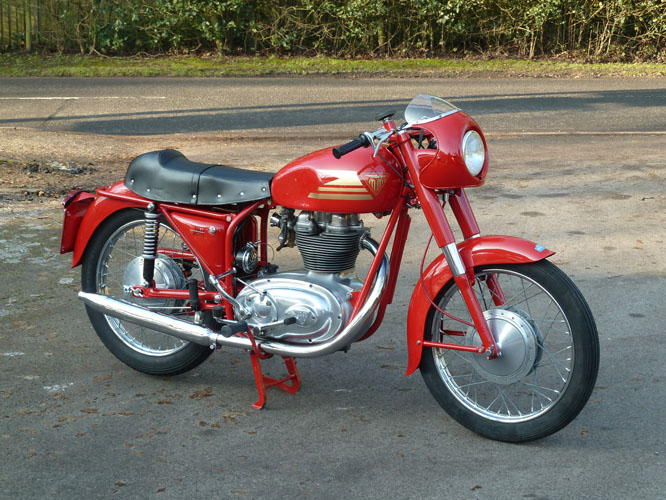 1954 MM 250
Engine: 247cc 4-stroke single cylinder
Transmission: 4 Speed Manual
Year: 1954
Frame #: 6527
Engine #: 54A6527A64X77C
Registration: 355 YUT
Mileage:
Exterior Colour: Red
Interior colour and material:
VIEWING BY APPOINTMENT ONLY PLEASE.
- MM was founded in Bologna in 1924 and made high performance single cylinder motorcycles until 1957. Its founding team were Mario Mazzetti (a former employee of the Bologna motorcycle company GD), and Alfonso Morini. The company enjoyed a successful racing career before Alfonso Morini left MM in 1937 to form his own company, Moto Morini. The War years were tough for Mazzetti as he did not make full advantage of the military orders, and the post war situation was not much easier as few people wanted to purchase large engined (250 and 350cc) performance motorcycles. The company's launch of a 125cc engined motorcycle in 1954 was too late and the company sadly closed its doors in 1957.
- We were informed by the vendor when we purchased this motorcycle that it is a Super Sport model, although we have been unable to confirm whether this is true or not.
- Sold new in Florence, Italy, on August 7th 1954.
- According to the Italian registration documents present (an official duplicate of the Carta di Circolazione issued on December 3rd 1969, and a PRA report from May 1997), the motorcycle had only four documented owners in Italy prior to having its licence cancelled in February 1983. It has presumably been unused on the road since on or before that date.
- The motorcycle has been fully restored and is in an almost perfect condition. We do not know when or where the restoration took place but it was clearly done to a very high standard.
- Imported from Italy in October 2012 when we purchased it and registered for road use in the UK in April 2013.
- This is an incredibly rare light-weight Italian single cylinder motorcycle with the benefit of what must be superb performance.
- Previously registered in Italy with the Florence licence plate of FI 71905.