1965 Ducati 48 Sport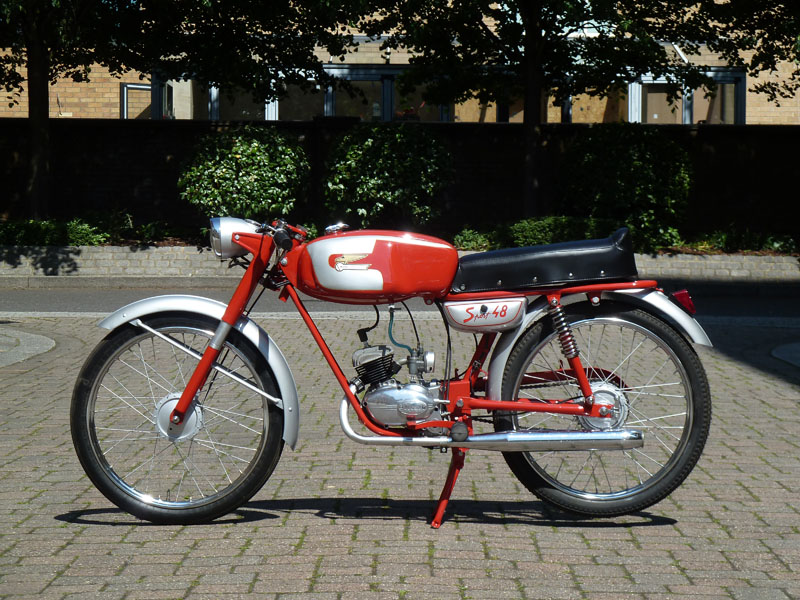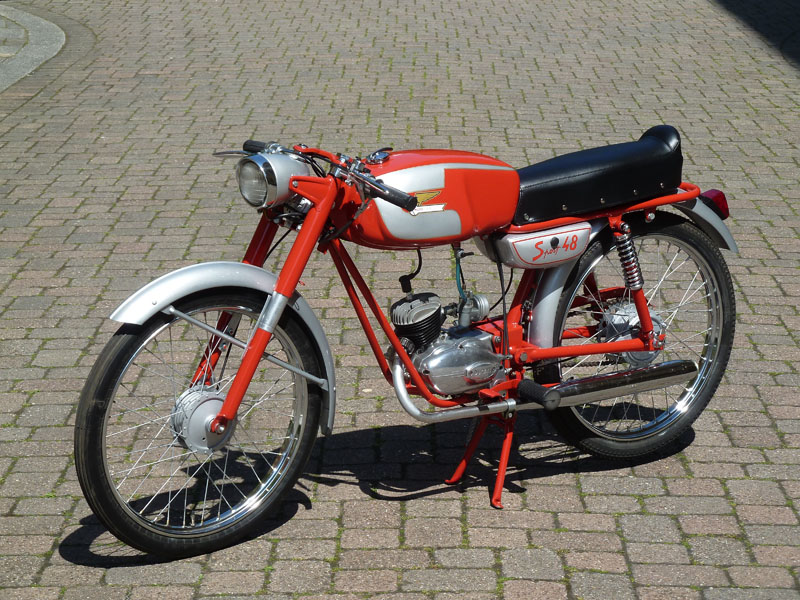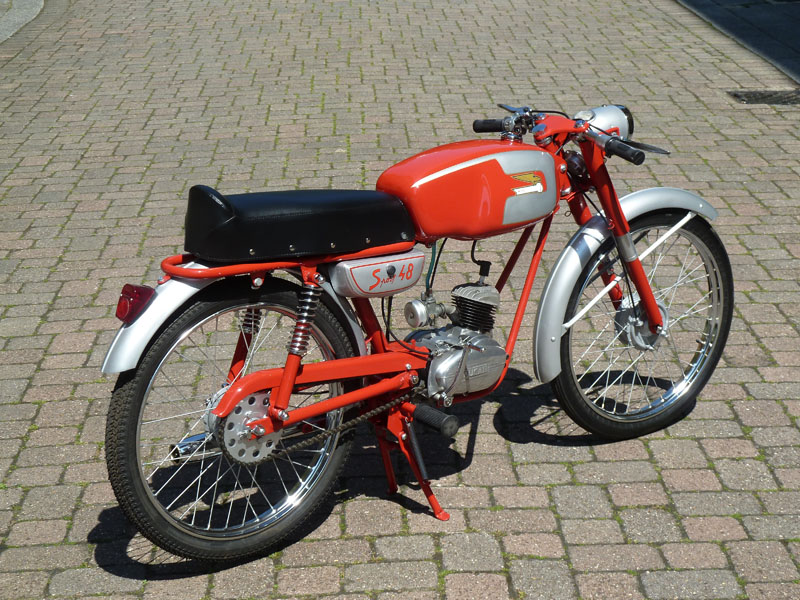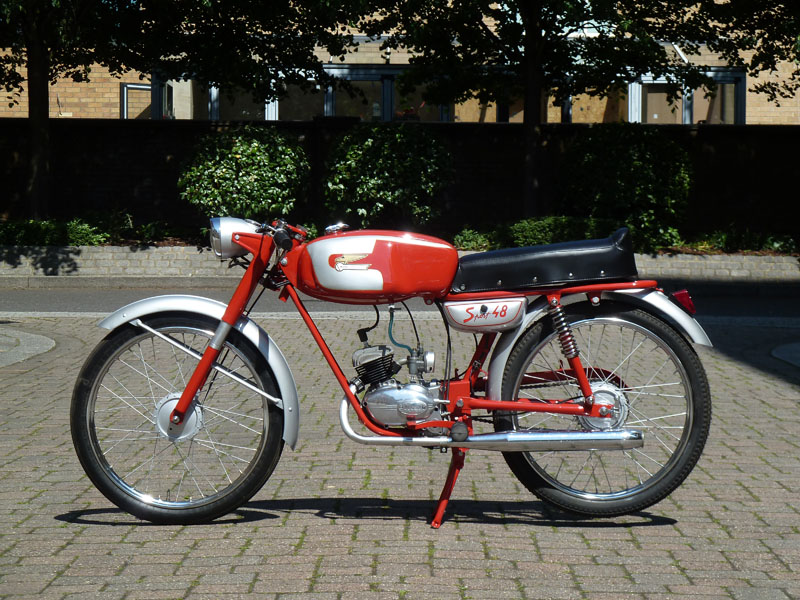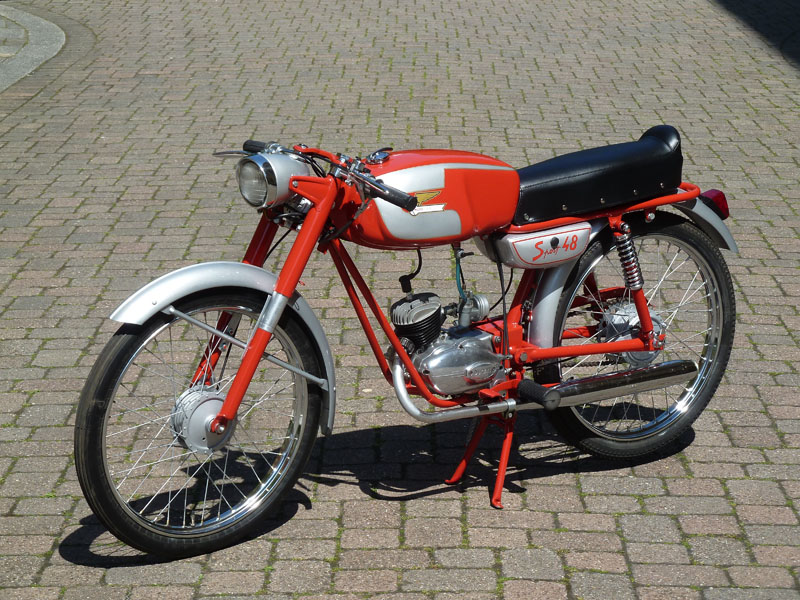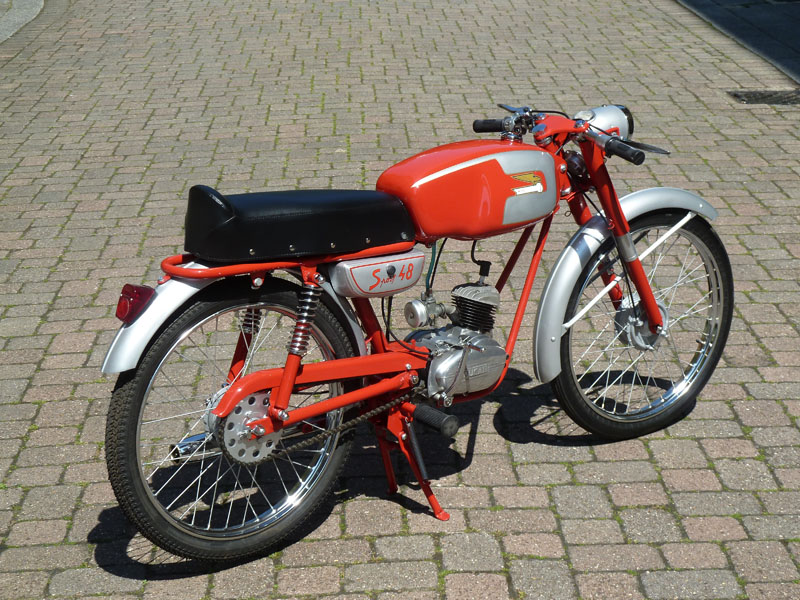 1965 Ducati 48 Sport
Engine: 48cc 2-stroke single cylinder
Transmission: 3 Speed Manual
Year: 1965
Frame #: DM48E*12805
Engine #: 320065
Registration: DEY 615C
Mileage:
Exterior colour: Red and silver
Interior colour and material:
VIEWING BY APPOINTMENT ONLY PLEASE.
- I acquired this Ducati in Rome, Italy, as a project and the vendor restored it prior to me completing the purchase.
- I have been informed by the Ducati Owners Club GB (I am a member) that this motorcycle was manufactured in 1965.
- The Ducati 48 Sport was manufactured between 1962 and 1965 and was known as the Falcon in North America. It had respectable performance with a top speed close to 50mph.