2007 Brian James RS3 Covered Trailer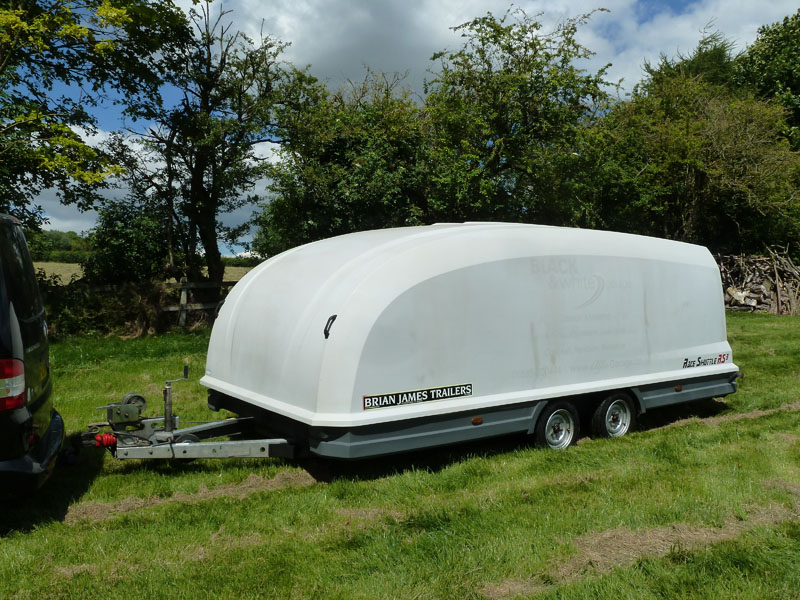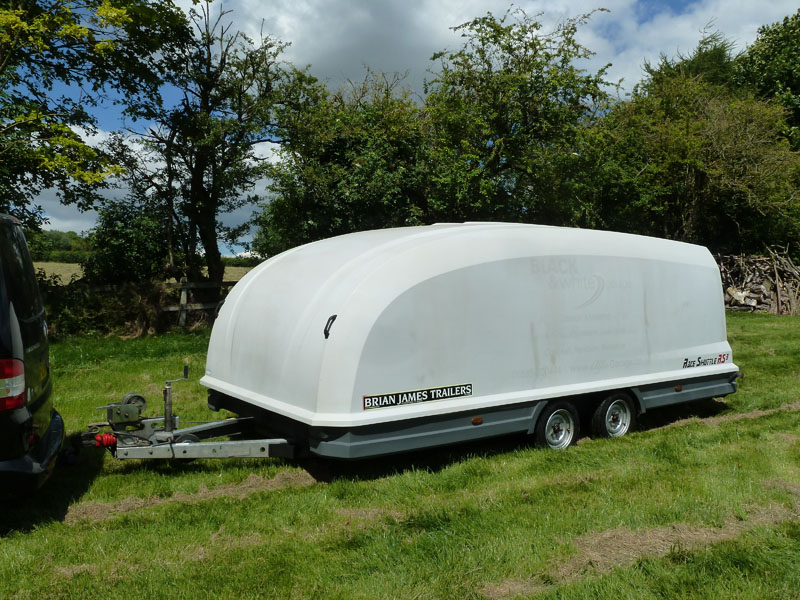 2007 Brian James RS3 Covered Trailer
Engine:
Transmission:
Year: 2007
Registration:
Mileage: c.10,000
Exterior colour: White
Interior colour and material:
VIEWING BY APPOINTMENT ONLY PLEASE.
- I acquired this Brian James RS3 covered trailer in January 2007 directly from Brain James Trailers. The model code was T-RS-T-301 RS3 TUV Spec., and the total cost was just under £6,000 (including VAT). It was sold in August 2016.
- The extras chosen were four wheel chocks and extra long 2.5m loading ramps. The extra wheel chocks were so that I could carry two small motorcycles across the front of the trailer.
- The trailer has been fantastic and I estimate that it has covered about 10,000 miles around England and also on several trips to Holland, the Nurburgring in Germany, and also to southern Germany. Apart from one occasion when I loaned it to a friend who is very experienced with car trailers, I have been the only person who has ever towed the trailer and it has never had a hard impact with a curb or any other object.
- Until a year ago the trailer was always washed off if salt or dirt had got on it, but for the past year it has been unused and in dry storage which has lead me to realise that it should sadly find a new home.
- It was last serviced by a Brian James agent in June 2015, at which point four new wheel bearings were fitted. New tyres were fitted about four years ago.
- I have used the trailer to carry classic Alfa Romeo cars in but it should accommodate most medium sized cars. The Brian James brochure from when I bought the trailer shows a Mitsubishi Lancer Evolution in side it. The brochure also states the gross capacity is 2,700kgs, load capacity 1,900kgs, bed length 4.7m, bed width 1.95m, average body height 1.6m, and overall trailer height 1.99m. Please double check these details with Brian James if they are critical to your purchase.
- The trailer is in very good condition although the white body is showing signs of age (having lived outside for most of its life) and my previous sign-writing. It will be sold with the four wheel chocks previously mentioned as well as four ratchets and wheel straps. It is located just north of Newbury, Berkshire, and would need to be collected from there.