1960 Alfa Romeo Giulietta Spider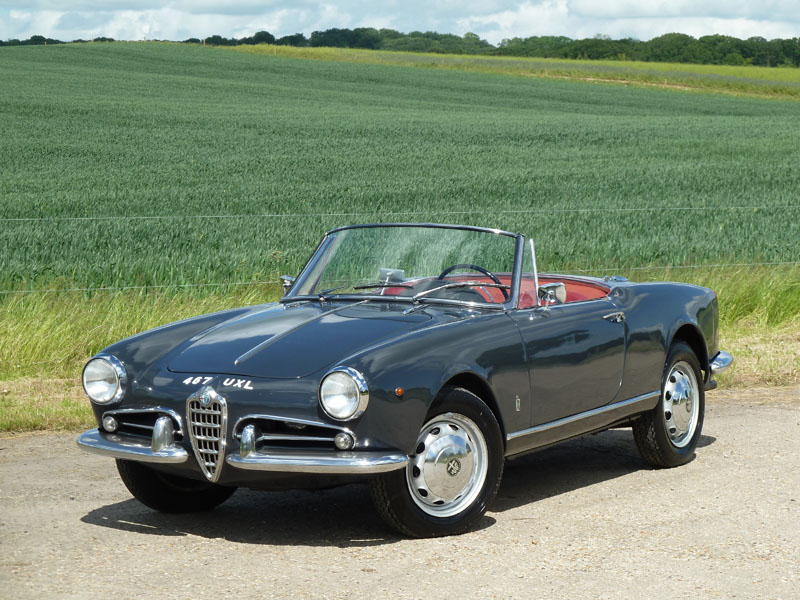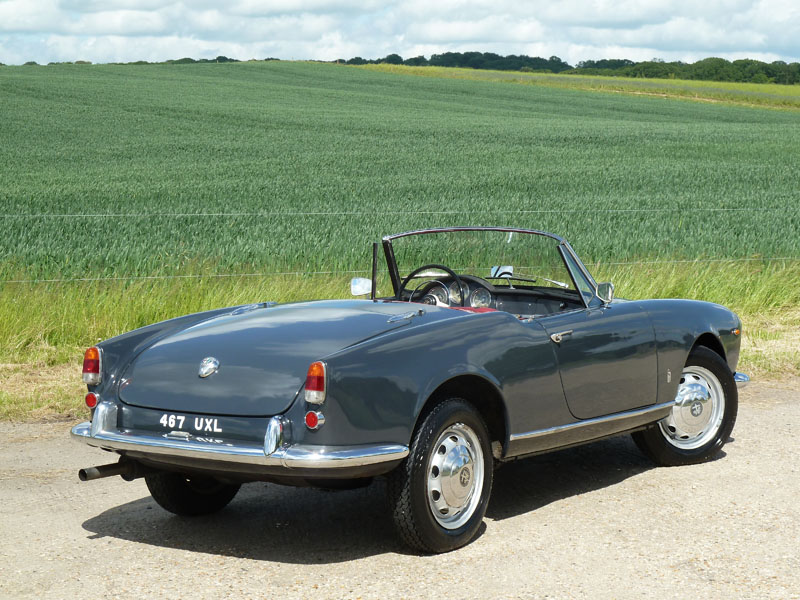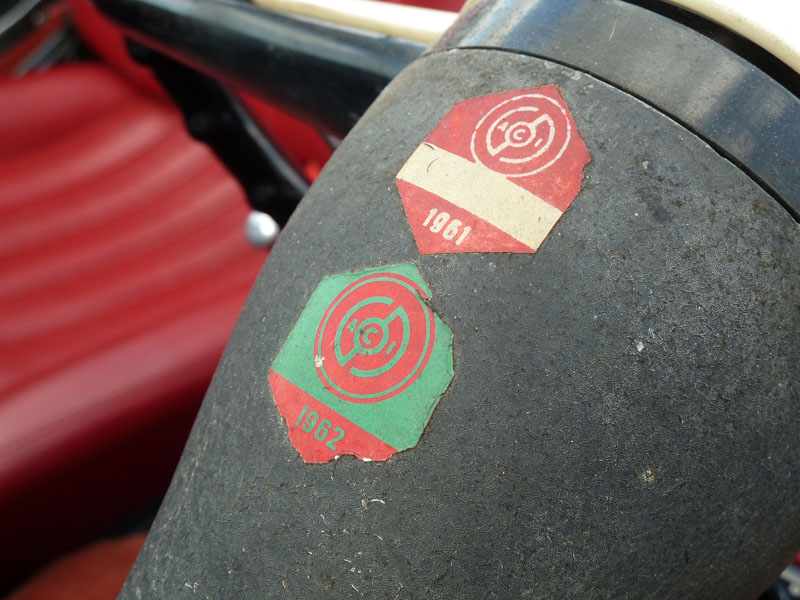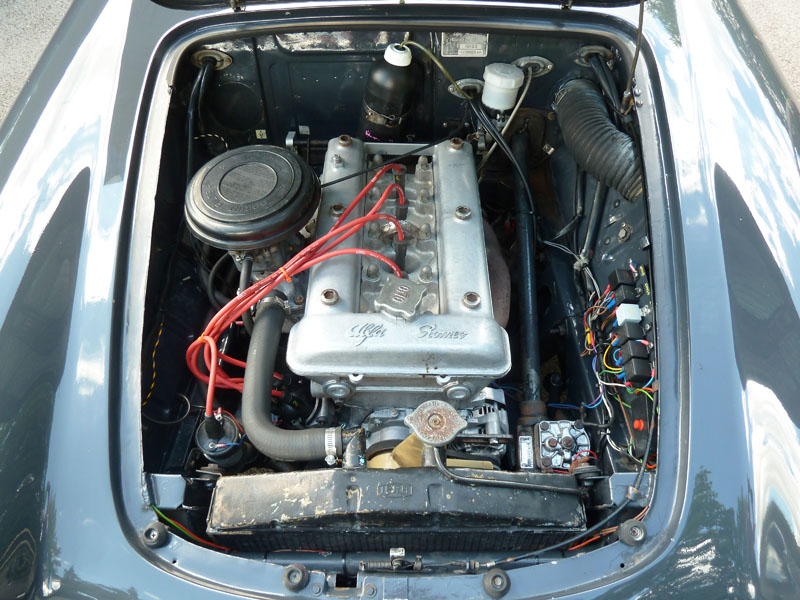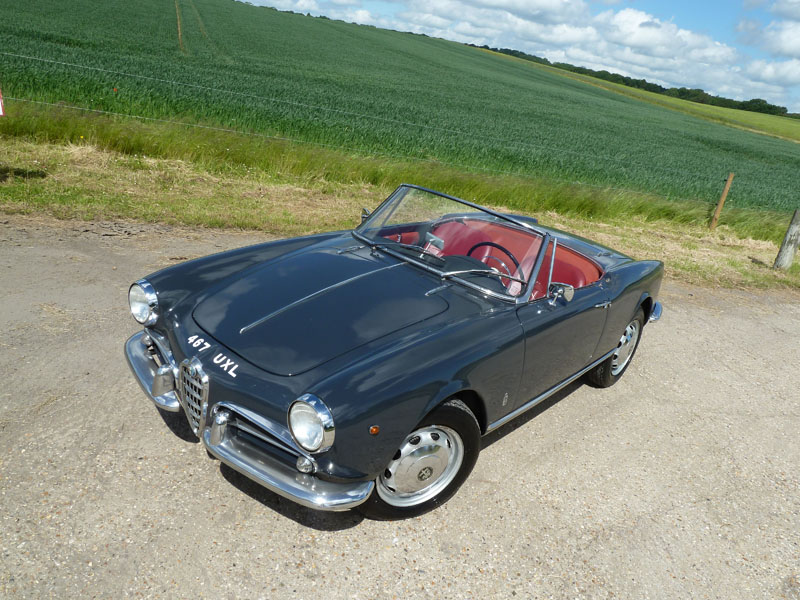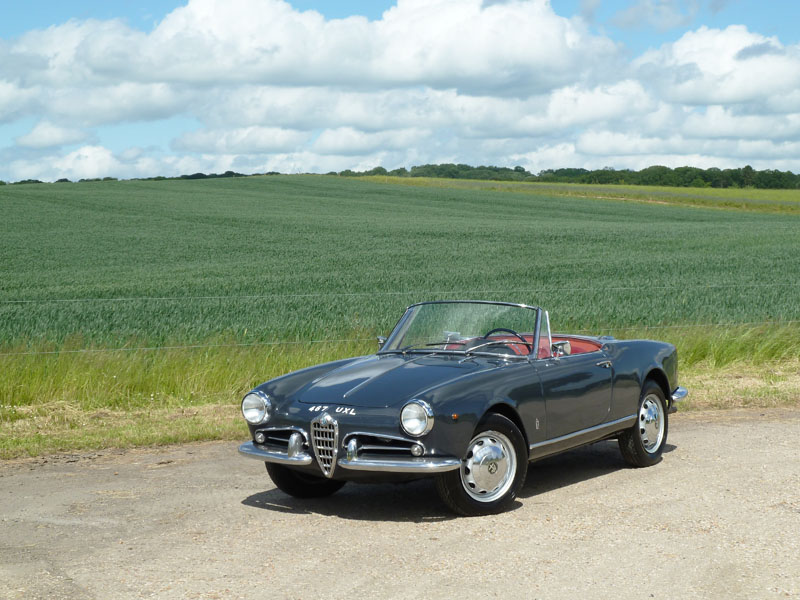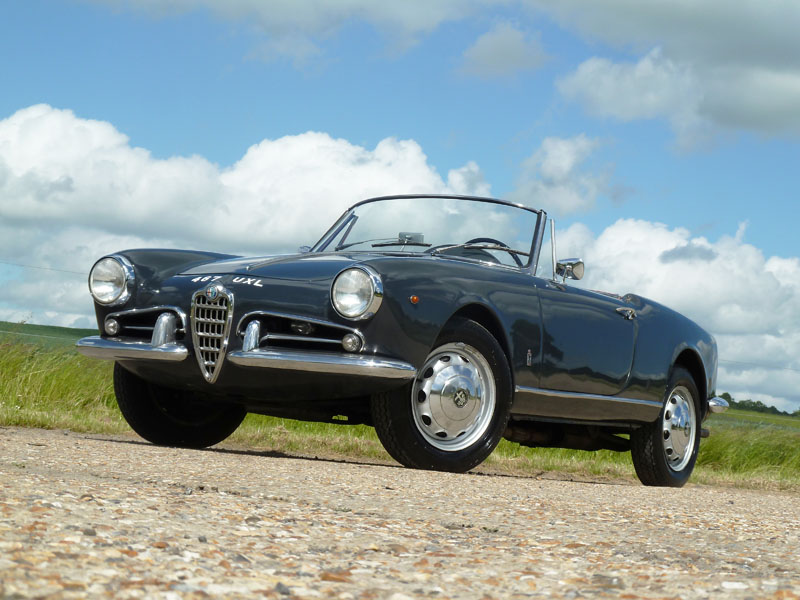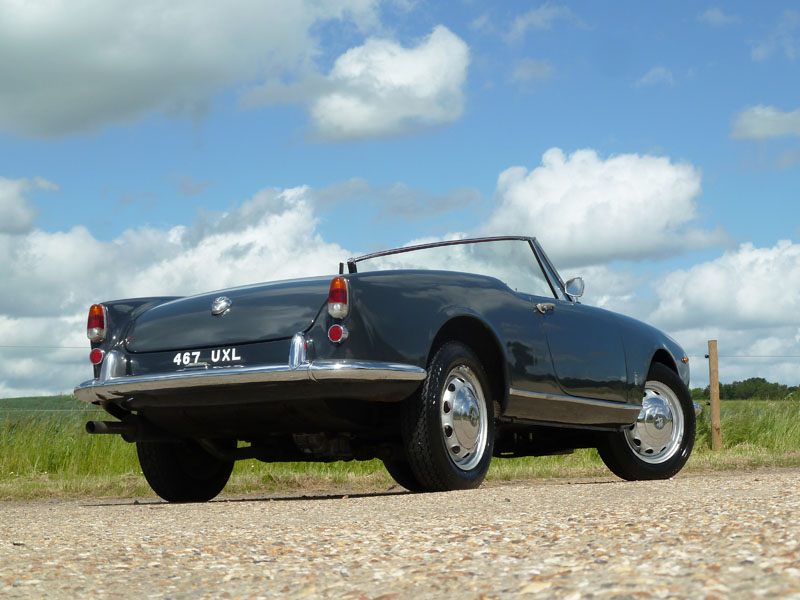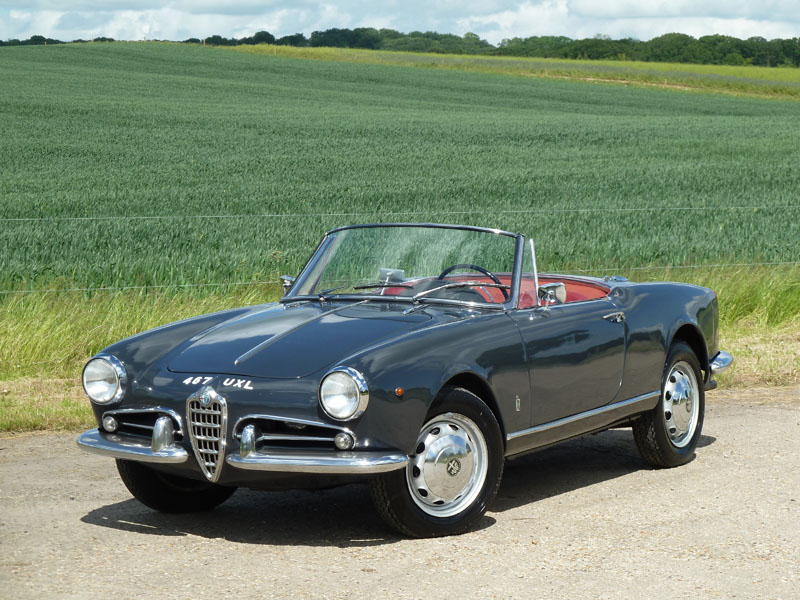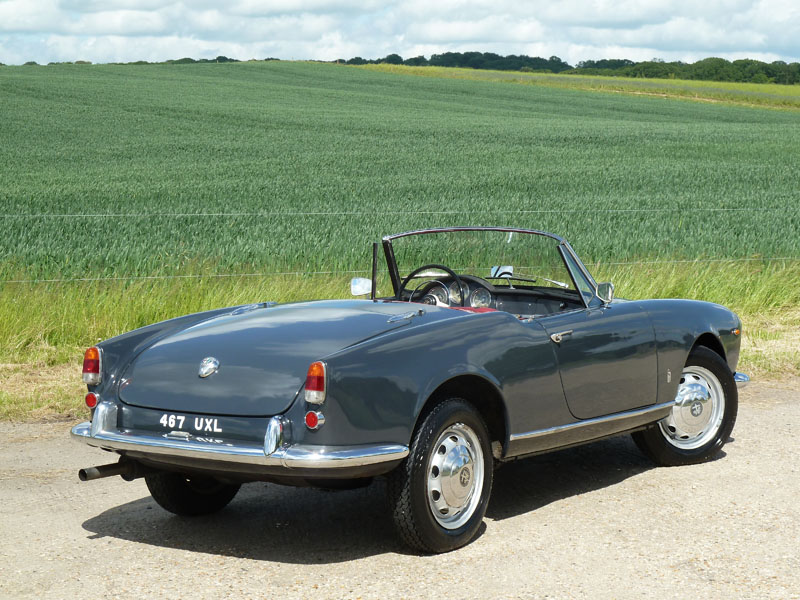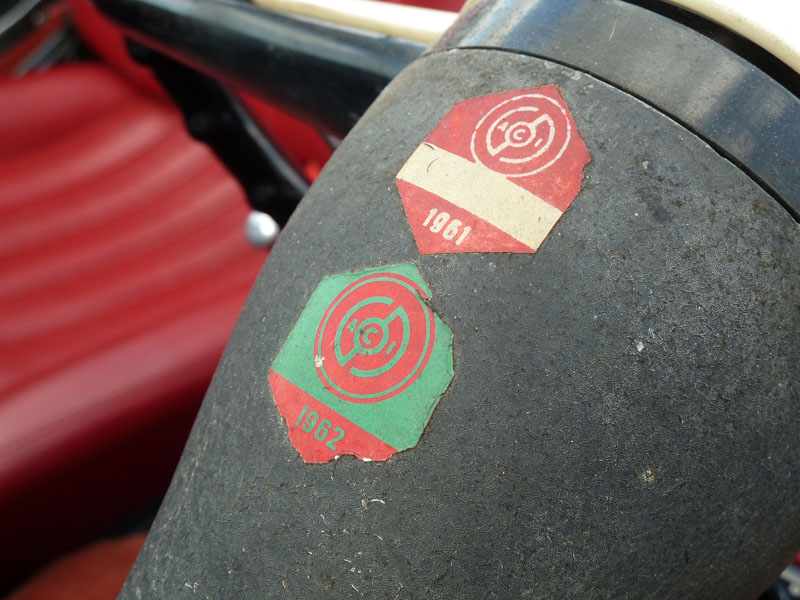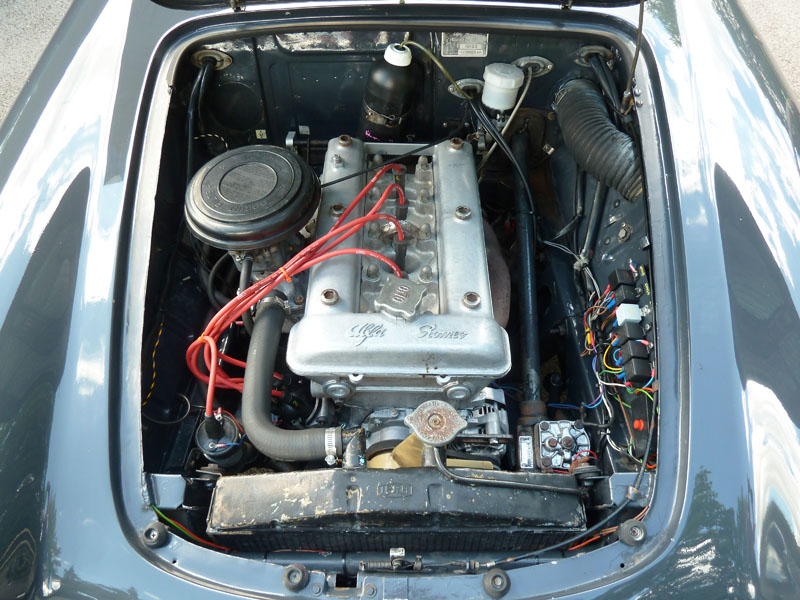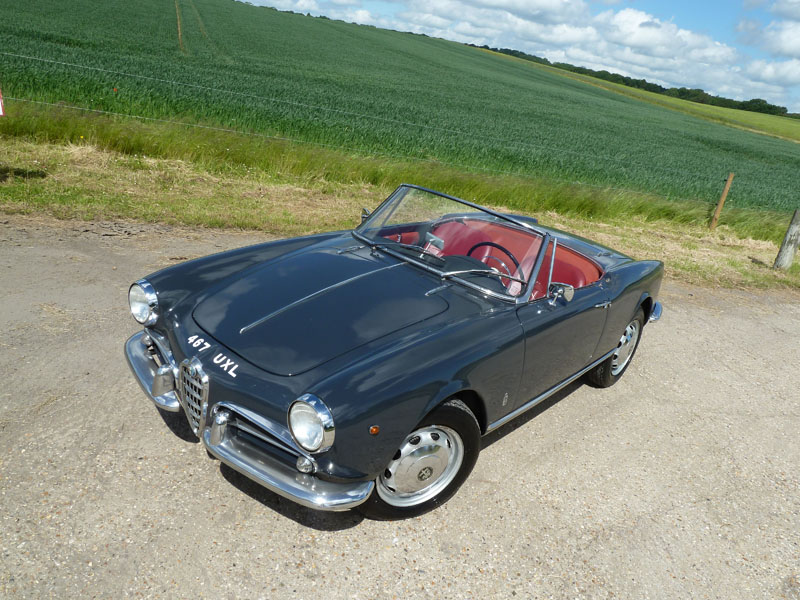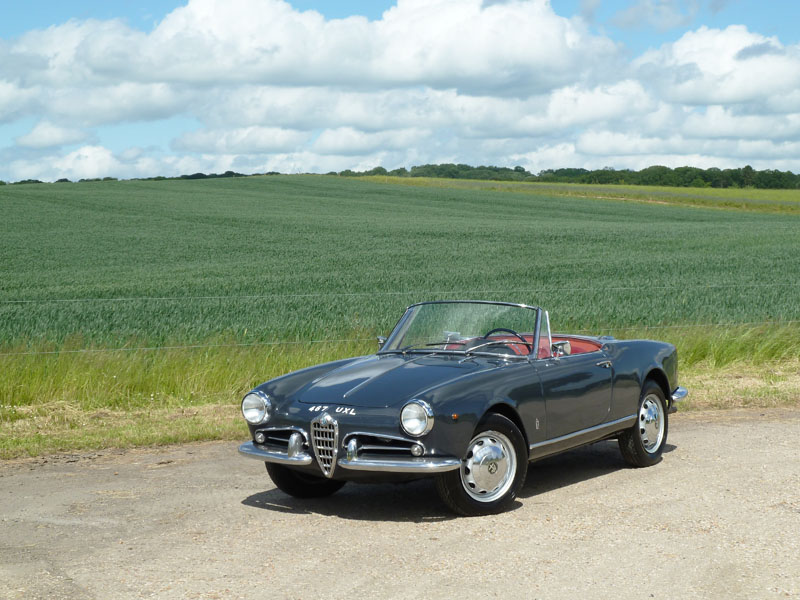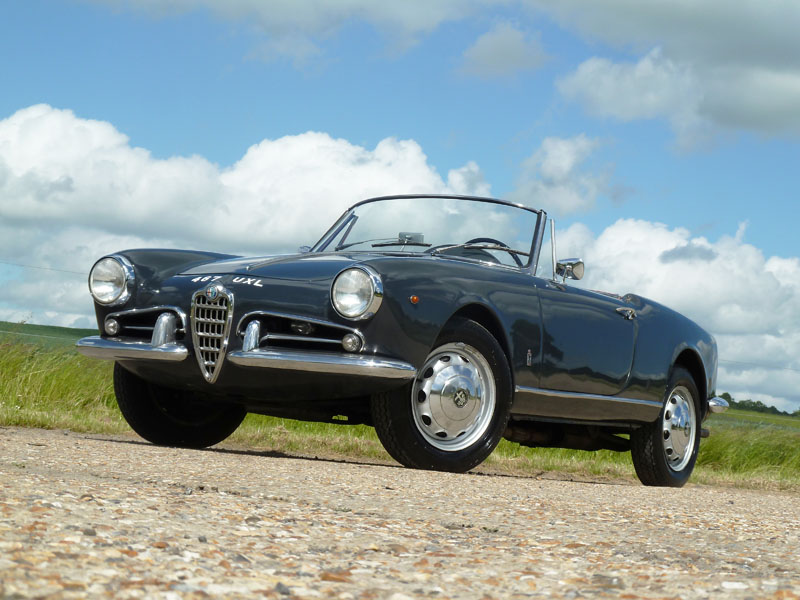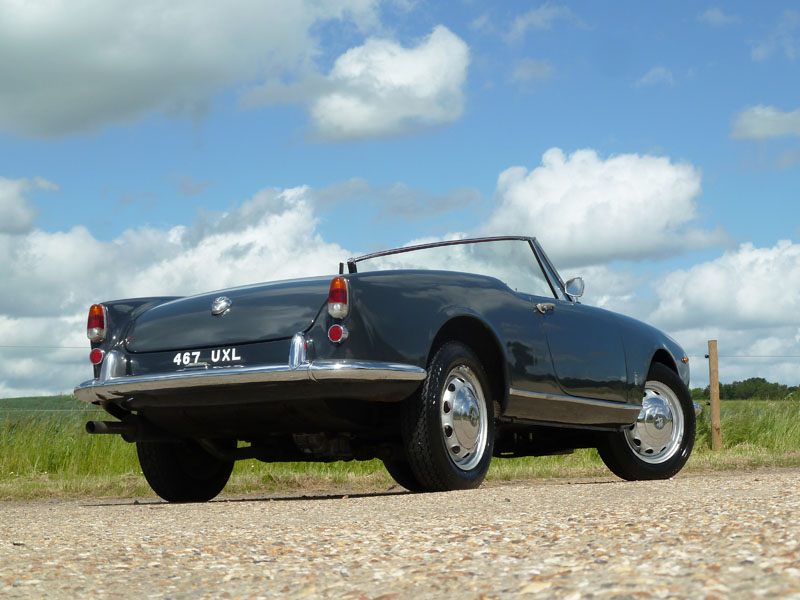 1960 Alfa Romeo Giulietta Spider
Engine: 1290cc twin-cam four cylinder
Transmission: 5 Speed Manual
Year: 1960
Registration: 467 UXL
Mileage:
Exterior colour: Graphite grey
Interior colour and material: Red vinyl
VIEWING BY APPOINTMENT ONLY PLEASE.
- According to the Alfa Romeo Museum archives this Giulietta Spider Normale was manufactured on September 20th 1960 and was invoiced by Alfa Romeo to their dealer in Catania, Sicily, on December 2nd 1960. The original colour was graphite grey, just as it is now.
- It appears that this beautiful Giulietta Spider resided in the most southern area of Italy for the majority of its life. The friendly climate enjoyed in that part of Italy surely helped to preserve the car as it appears to have had only very minimal repairs carried out to its still excellent body in the past.
- The cars history during its time in Italy is currently unknown although we are confident that a future owner could easily discover it by obtaining an ownership report from the Pubblico Registro Automobilistico.
- When the Spider was in Italy it displayed the Italian licence plate RC-453432, and we know from an insurance ticket (dated October 1993) and a car tax ticket (dated January 1997) that we have on file that the Spider was still in Italy in late 1997. RC is the region code for Reggio Calabria which is just south of Villa san Giovanni, the latter being the main entry point into Italy from Messina, in Sicily. We also have a ferry ticket on file from Villa san Giovanni to Messina for car travel on July 18th 1993.
- We do not know when the Spider left its homeland and entered Germany, but in June 2005 a Gentleman from Northumberland in England noticed the Spider being advertised by a car dealer in Viersen, near Dusseldorf in Germany. The Gentleman was looking for something more modern than his Invicta in which to do road rallies and tours both in England and Europe, and after contacting the dealer he arranged to go and see it with his Wife while they were on their way to the Rallye des Alpes in Switzerland. Having agreed to buy the car, after the rally the Gentleman flew back to Germany on July 17th 2005 and drove the Spider back to Northumberland.
- The Gentleman kept an incredibly detailed and interesting log of his time with the car, describing the journeys and rallies that were enjoyed, and also detailing the repairs that he carried out. Being an excellent engineer, he tackled the maintenance on the car himself, which included rebuilding the engine in March 2006, and fitting new shock absorbers, as well as some useful modifications such as fitting a five-speed gearbox (the four speed gearbox that it replaced is supplied with the car), three shoe front drum brakes, an alternator, reclining seats, and a more effective heater.
- During the Gentleman's nine year ownership of the Spider he covered 35,400 kilometres throughout England and Europe, the car taking him and his wife on rallies in countries such as France, Holland, Slovenia, Croatia, Spain, Guernsey, Ireland, and the Isle of Man.
- This Spider is in good condition. There are a few minor marks on the paintwork and the chrome work has lost some of its sparkle in places, but crucially the body is in superb original condition having originated from a lovely warm climate. Due to the car having been well maintained and driven regularly, this is one of the best Spiders that we have ever had the pleasure in driving. It is swift, responsive, and tight, and a real delight to drive along twisty country lanes, with its five speed gearbox making easy work of motorways. A charming example that can be gradually improved over time, while confidently transporting its new owners to all the places that it took its previous ones.