1972 Alfa Romeo Giulia 1600 Super RHD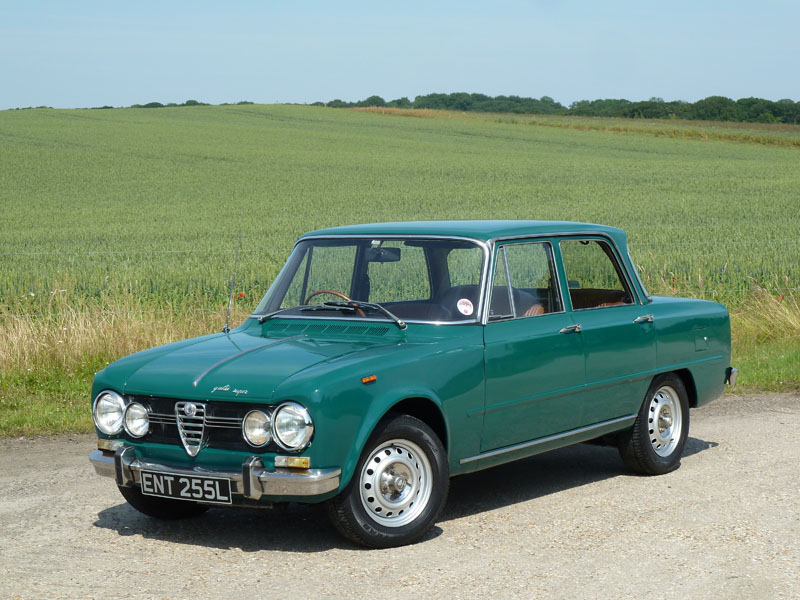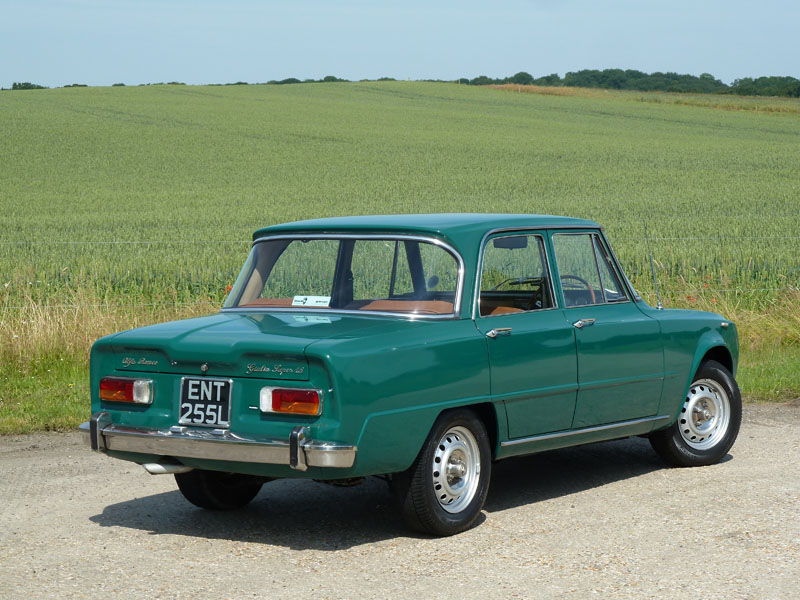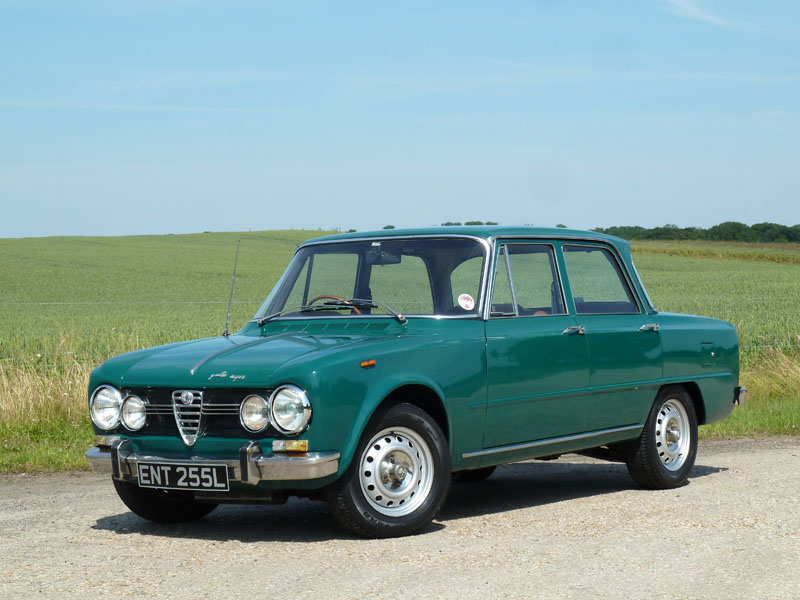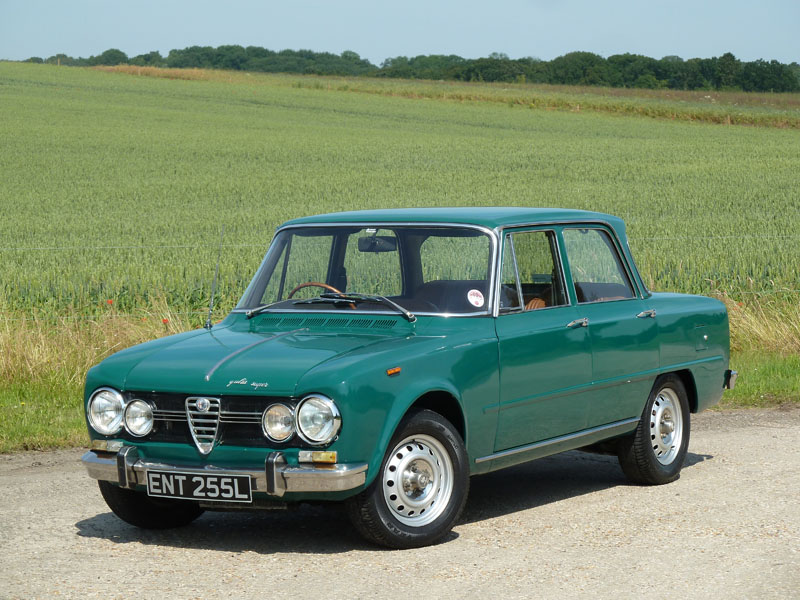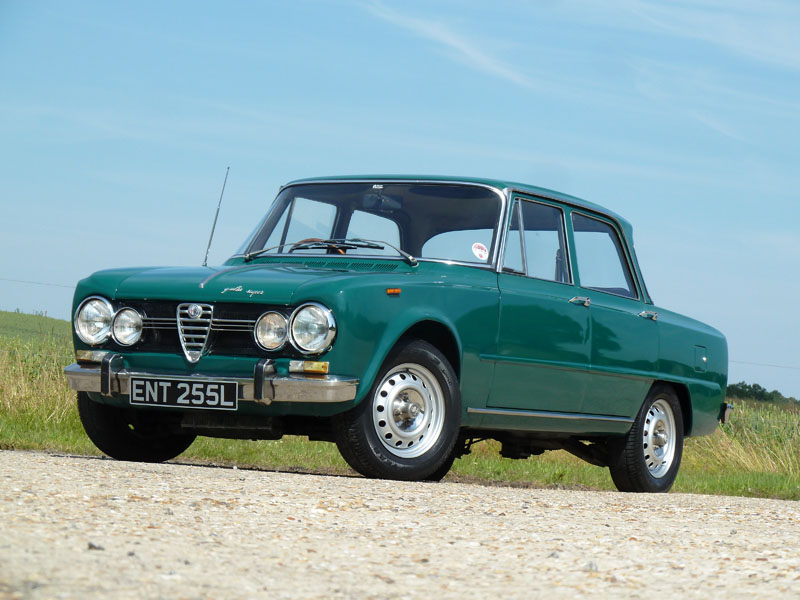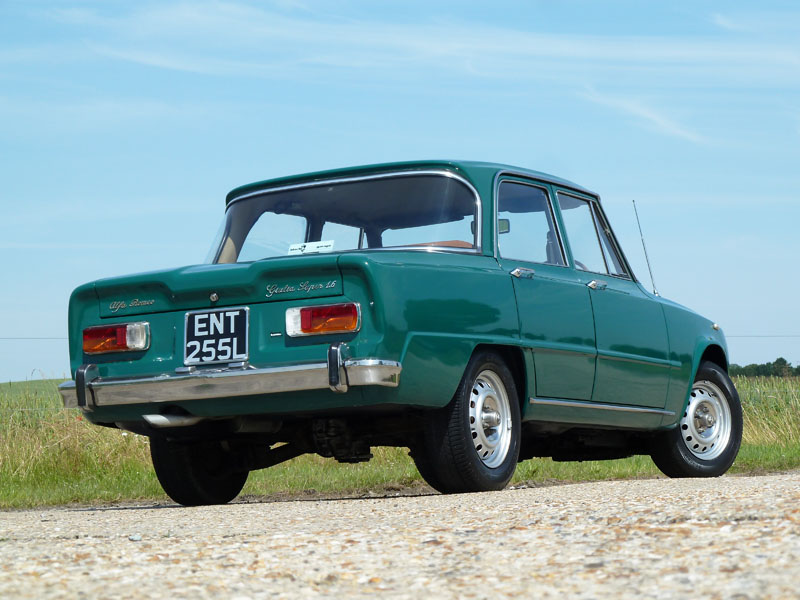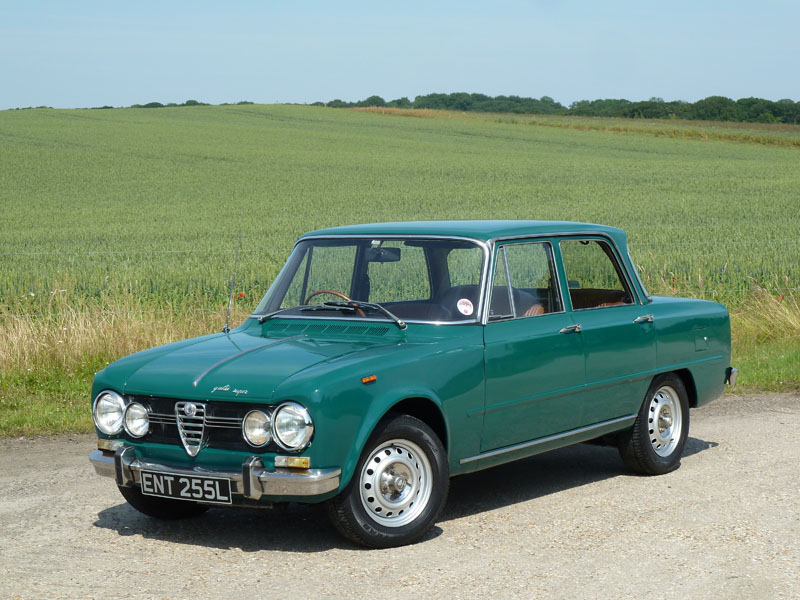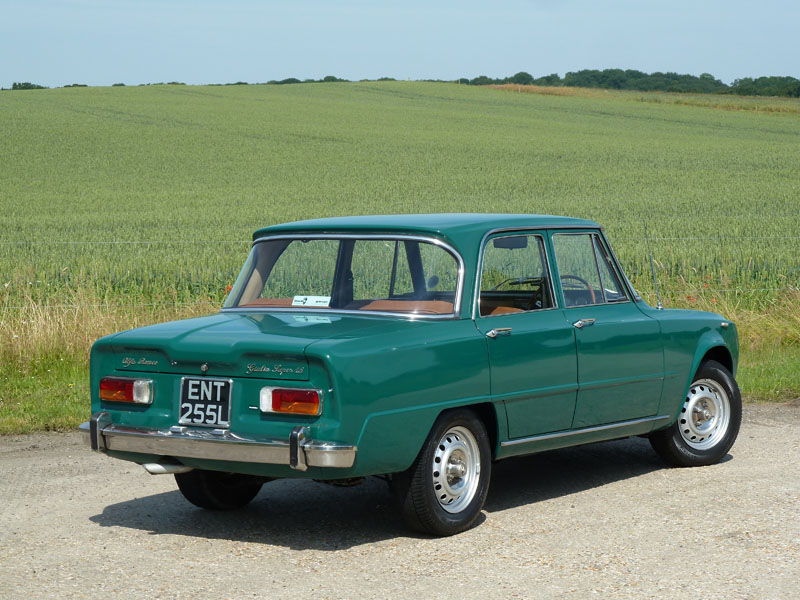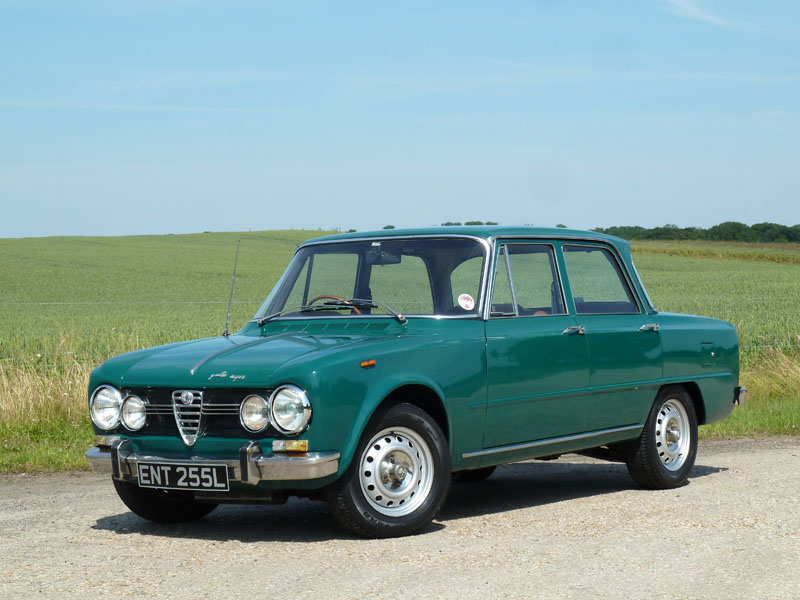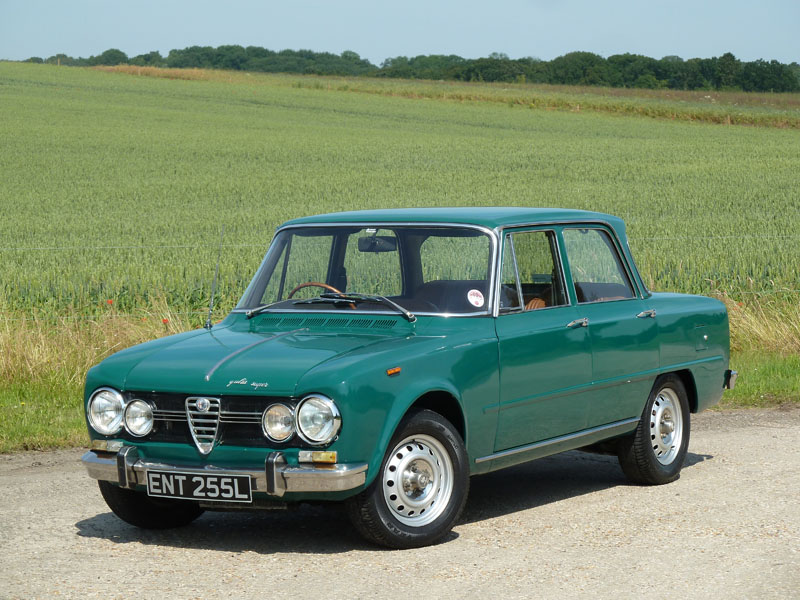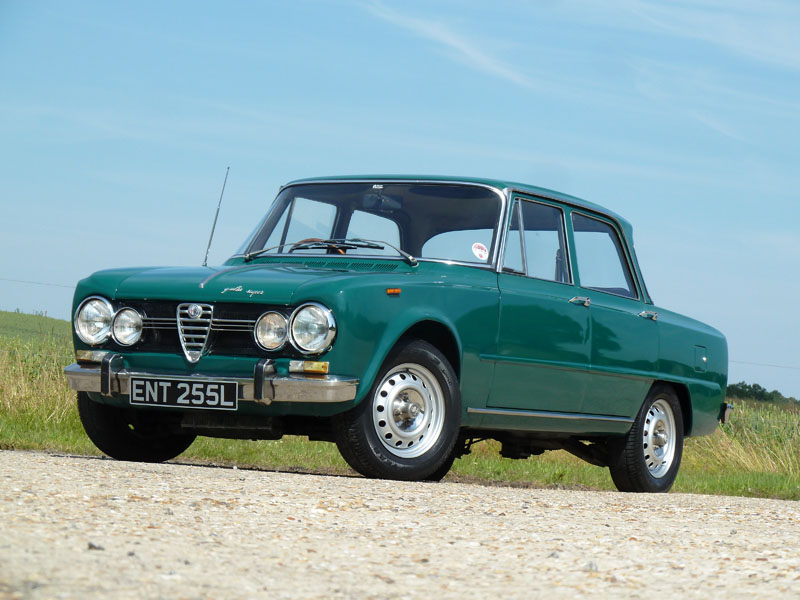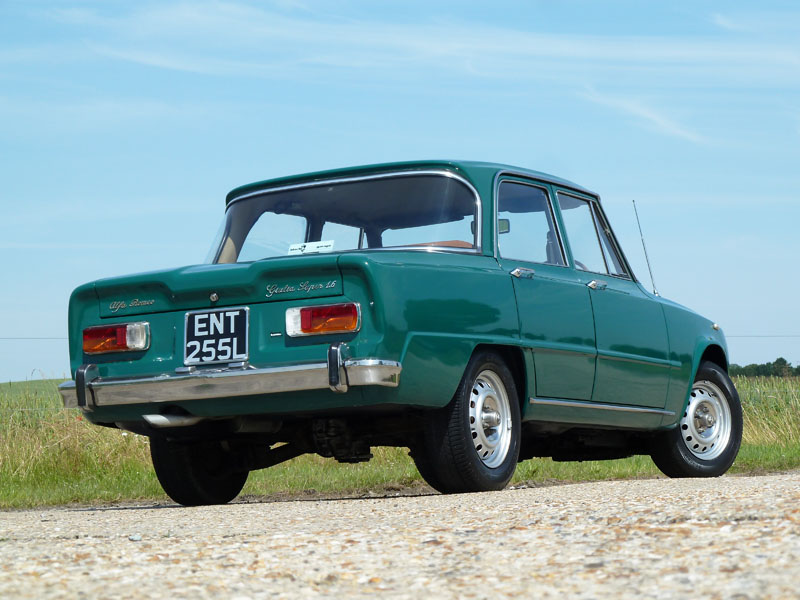 1972 Alfa Romeo Giulia 1600 Super RHD
Engine: 1570cc twin-cam four cylinder
Transmission: 5 Speed Manual
Year: 1973
Registration: ENT 255L
Mileage:
Exterior Colour: Pine green
Interior colour and material: Wild boar tex
VIEWING BY APPOINTMENT ONLY PLEASE.
- According to the Alfa Romeo Museum archives this Giulia Super was manufactured on October 16th 1972. The original paint colour was Pine Green with Wild Boar Tex interior, just as it is now.
- This car has recently been imported from Cyprus where it is believed the car has been its whole life.
- The original service book which is with the car shows that the car was sold new by the Cypriot Alfa Romeo dealer D. J. Demades and Sons of Nicosia on November 15th 1972.
- The service book shows regular maintenance was carried out on the car by the D. J. Demades and Sons until June 1977 when the odometer was apparently recording 19,500 kilometres. By this time the dealer had changed their name to Demades Brothers. A second service book on file shows that Demades Brothers continued to look after the car and last serviced it in October 1982 when the odometer apparently displayed 46,000 kilometres. We expect that this was of course not the last time the car was maintained.
- We acquired the car soon after it arrived in England and gained UK road registration as well as having new seat covers fitted in the correct Wild Boar vinyl, so the interior is now in superb condition.
- This is one of the most original and correct bodies that we have ever seen on a Super, and it drives as well as it looks.