1997 Alfa Romeo 145 2.0 Twin Spark Cloverleaf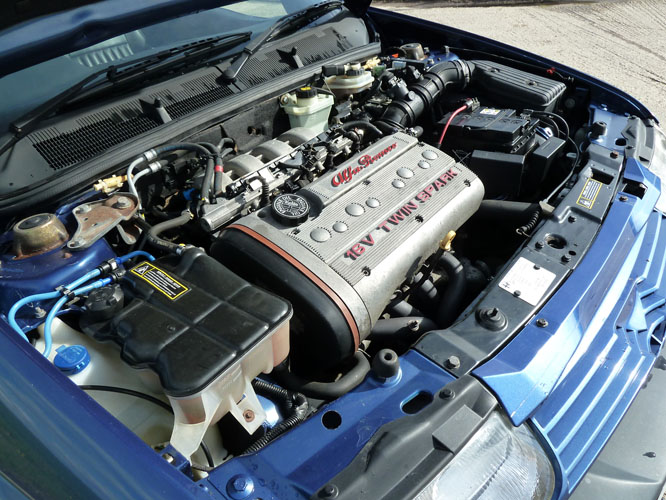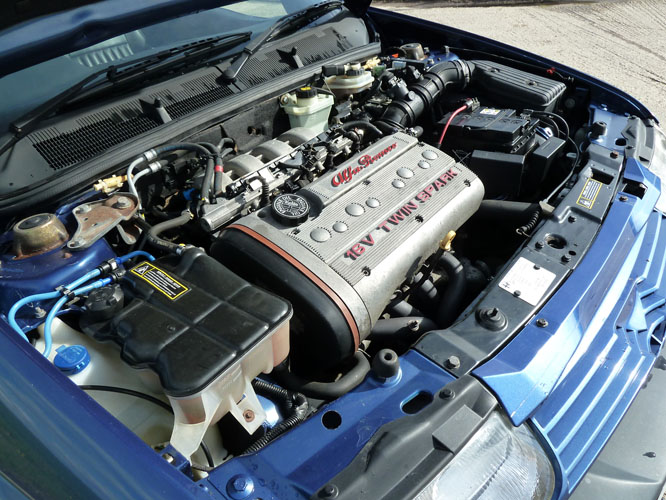 1997 Alfa Romeo 145 2.0 Twin Spark Cloverleaf
Engine: 1970cc twin-cam four cylinder
Transmission: 5 Speed Manual
Year: 1997
Registration: R848 DEG
Mileage: 82,000
Exterior Colour: Metallic atoll blue
Interior colour and material: Black leather
- This 145 joined our Black & White Collection in April 2012 at 82,000 miles. We promptly placed it in covered storage, but as that was lost in March 2015 we sadly sold the car.
- Manufactured on November 24th 1997 and sold new in England by Priory Garage of Cambridge on January 8th 1998.
- The first owner was a company in West London called B R Cottrell of Wembley who retained the car until February 2002 when it had covered 41,800 miles.
- Acquired by the car dealer Autoworld of Chesterfield in Derbyshire, they sold it the following month to a Lynne Goodchild of Sheffield.
- Mrs Goodchild retained the car until February 2006 when it had covered 77,500 miles and it was acquired by a car dealer called Motorhouse 2000 of Sutton-in-Ashfield in Nottinghamshire.
- Motorhouse 2000 passed ownership to another dealer four days later called Dotloe Cars of Stroud in Gloucestershire who sold it within a couple of weeks to a Gentleman from Gloucester. It was this Gentleman who we acquired the car from after he felt it was not getting enough usage due to his ownership of a Fiat Barchetta.